Fast Riding School: TRACK is LIFE – part 1
Marie-Hélène, the coordinator of Chicks And Machines:
"FAST Riding School wants to show you what a curve is, and why it's not scary. Who wants to go there? »
Me :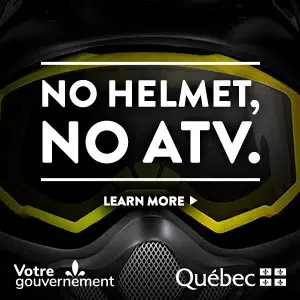 "MEIII!!!! »
Marie-Helene:
"Okay Cathy, do you want to go for a day or two? »
ME :
"TWOOOOOO!!! »
The Track is Life. Am I dreaming? No, I'm not dreaming. I attend FAST Riding School in Shannonville, Ontario. Woohoo!!
FAST for Facilities for Advanced Street bike Training. And also FAST for obvious reasons: this is THE place to speed in a secure environment.
I experienced in these two days (Phase 1 and Phase 2) so many exceptional moments that I don't even know where to start. Everything was just perfect on all levels. Since Phase 1 and Phase 2 were two very different experiences for me, I am telling you right away that there will be a second article that will talk in more detail about the surpassing of oneself in Phase 2.
So I start with Phase 1
Learn the track with FAST Riding School.
If you're wondering if you should go, the answer is unequivocally YES. For what?
1. WHAT AN UNFORGETTABLE WELCOME! – You know the saying, "You never get a second chance to make a good first impression." FAST Riding School has really understood this!
As soon as you arrive, it is in front of the eyes of the motorcycles, all clean, all beautiful and all well aligned in front of the track, that the charming Patricia Morrison already greets you by your first name. I secretly suspect that she is analyzing your size at this moment and taking note of it, because when you get to the stage of getting your "gear", you will be surprised that she already knows your size, and that , even if you don't even know it yourself.
You will feel that all the team members you meet are not only happy to see you, but they are proud to be there to share their passion.
They "KNOW" what you are about to experience. The "vibe" upon arriving is simply amazing. The excitement is palpable: it will be an extraordinary day.
Do you need information before booking? It is the owner of the school himself, Martin Hamel (Ex-Pro Super Bike racer and instructor at FAST for 21+ years), who will gladly answer these same questions that I assume everyone asks 1000 times…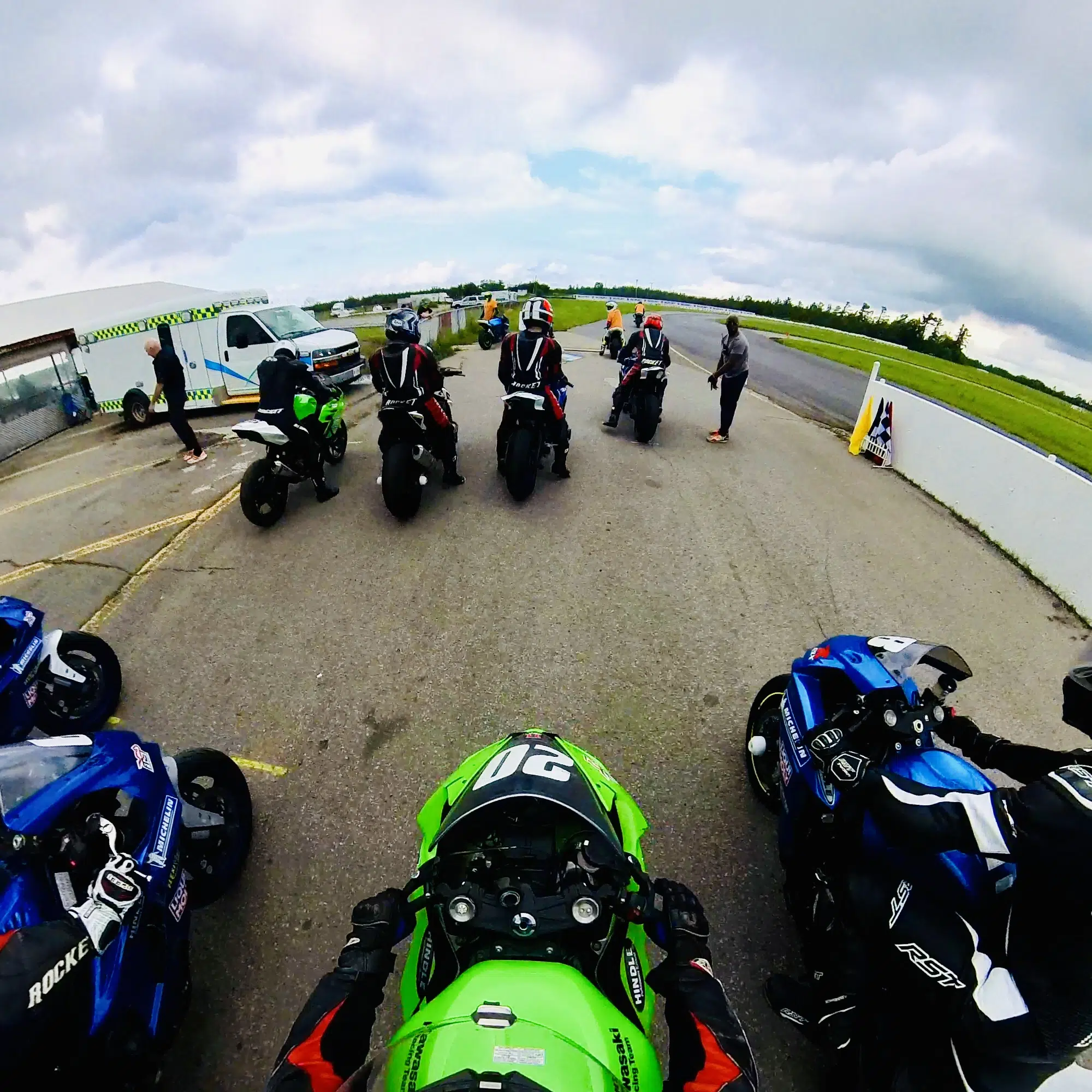 Which group should I choose: aggressive, confident or cautious? How is the day going? I'm a beginner, is this for me? I'm advanced, will I learn? What does a day at FAST look like? The FAQ section of their websites can give you an answer in just a few clicks. That's part of welcoming, too!
2. THE FACILITIES ARE IMPECCABLE – You have everything you will need on site.
• An indoor room and an outdoor covered part for theory periods: All the 36 lucky ones who will ride with you on the track today (divided into 3 teams of 12) are well settled around the tables. If you are the type to arrive 20+ minutes early, it has certainly happened to you that the instructors wait 5-10 minutes for latecomers. A frustration that will not happen at FAST. The schedule is packed, we start right on time. Be there in advance! Or be prepared to look away when you arrive. (I say, 5 minutes late…)
• THE Joe Rocket room, my dream walk-in closet: this is where we make sure to find the right boot for you, your very sexy leather kit, your helmet and gloves! If you have never done a track, you do not want to invest in all this before having tried and especially knowing if you are going to like it… No headache, everything is there!
• Attention to detail: it's hot, there's water for everyone, and you're encouraged to hydrate. It's been proven: hydration will help improve your concentration and your physical abilities. You will need it.
• The snack: you also have to eat. You can bring your lunch and snacks, but if you haven't planned it like the girl is 5 minutes late, the restaurant is open! Courteous and fast service.
• The toilets are right next door – for once, girls, there is no queue. We were about 6 women / 36 participants. WOMEN! Get on the track, hurry up!
3. THEORY IS TRANSMITTED IN A PROFESSIONAL WAY – Did you know that to promote learning, there are 3 types of profile?
Visual (increased memory with images, photos, diagrams…): At FAST, it is on large screens and giant posters that the theory explained by the instructor is displayed. You will learn the curves of the track, the theory on the Apex, the different flags used, the correct ways to pass and much more. These screens and posters are in all rooms and even in tents when you have your personalized recommendations (More detailed explanation in the Phase 2 article
Auditory (increased memory with sounds and noises): I particularly liked the fact that the instructor had a microphone and that his voice was carried by the speaker. It attracts attention, and even when the bikes pass, you can hear the instructions well and not miss any of the riding techniques. I would like to make a special mention for the motorcycle noises (compression and acceleration) that Martin makes with his mouth throughout the day. At first, I found it super comical (because my lover often makes motorcycle noises like a kid) but, no kidding, I got it! It really helps to capture what you need to hear on your bike as you enter and exit the curve.
Kinesthetic (memory increased with sensations and practice): the motorcycle on a stand to practice your position in front of a mirror, walking on the track, but above all riding a motorcycle on the track will give you unforgettable sensations.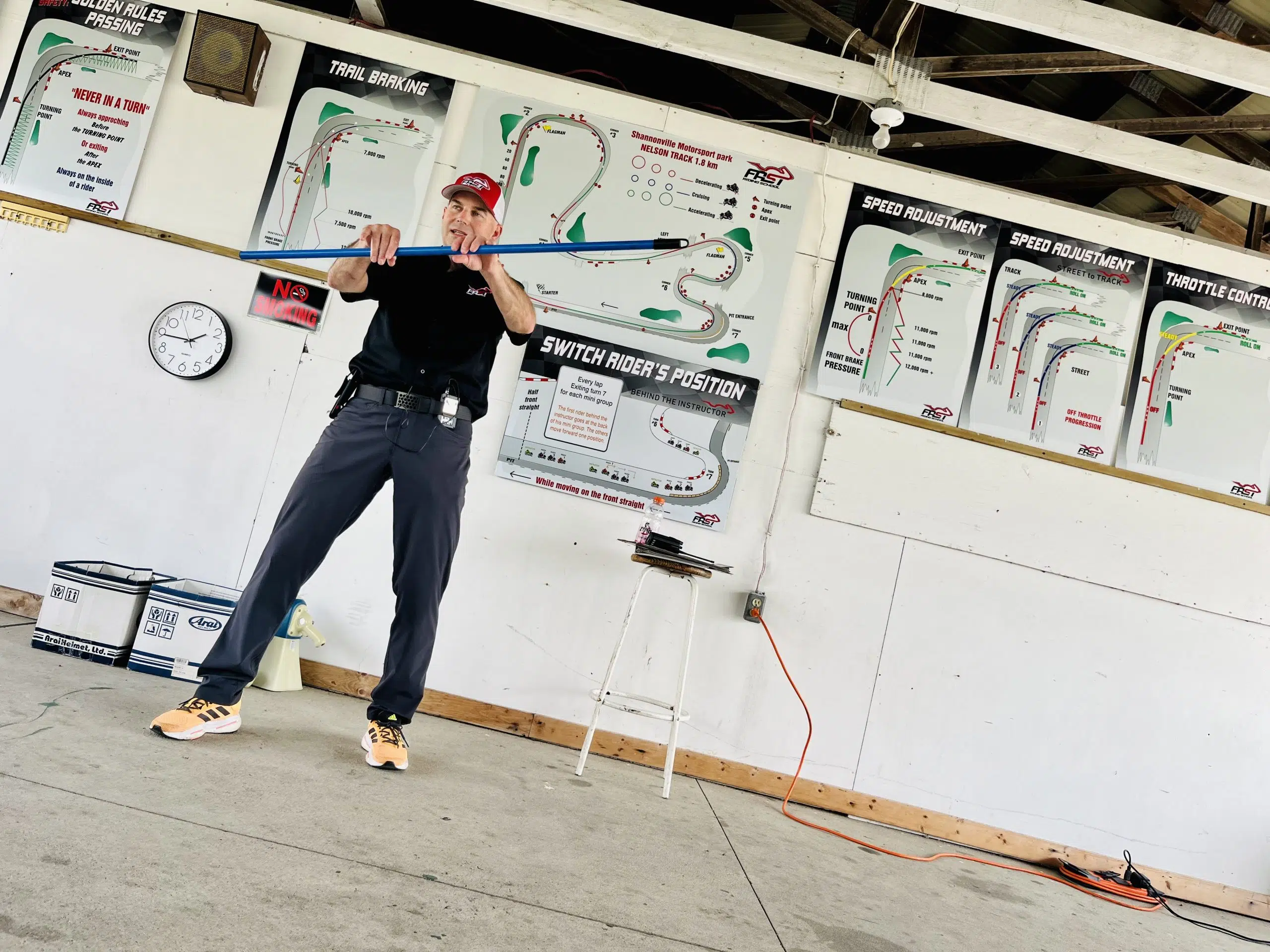 It's perfect for learning. At FAST, they have thought of everything: no matter your dominant type (visual, auditory or kinesthetic), you will learn. In addition, relevant information is repeated, repeated and repeated. If we misunderstood the first time, we will eventually understand one of the many following times.
4. THE TEAM MEMBERS ARE AMAZING
• The instructors are renowned riders: it is with none other than Alex Dumas, Canadian Pro Superbike CSBK 2021 champion and 2x American champion with whom I had the privilege of walking the track. It was Tomas Casas (2x Canadian Pro Sport Bike champion) who gave me my personalized recommendations. I also had the privilege of receiving advice from Daniel Leblanc (ex Pro Racer and teacher at FAST for 25+ years) and appreciated each of the track leaders.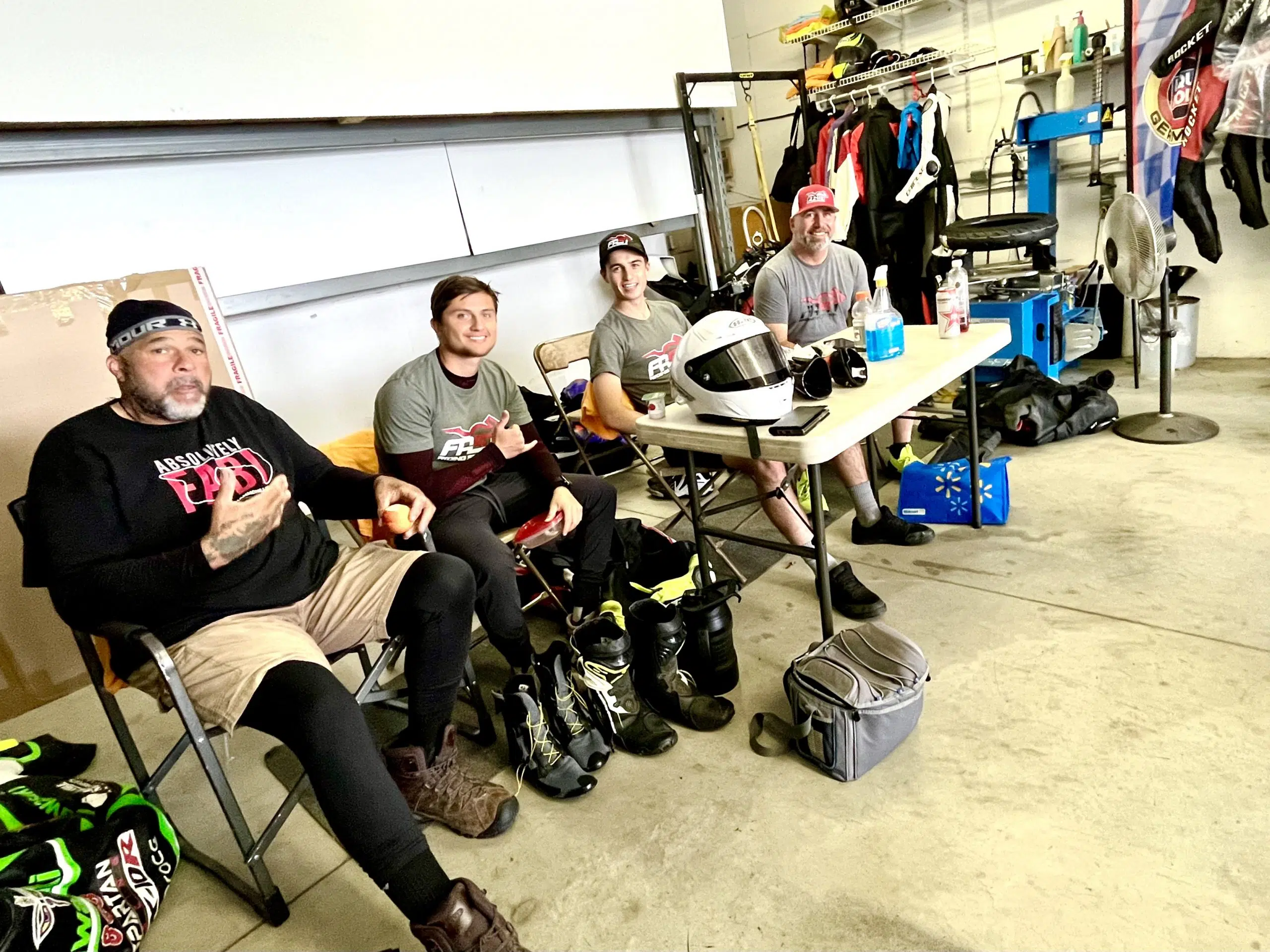 • The "flagmen"… what about the flag men? First, the famous checkered flag man manipulated by Dennis Campbell. When he gives us the start, we love him so much! But when he waves the checkered flag telling you that it's your last lap on the track, I admit that I liked him a little less. The "starter marshall" plays squarely with our emotions: with 10 minutes of track per round, fully savor each minute, they pass quickly.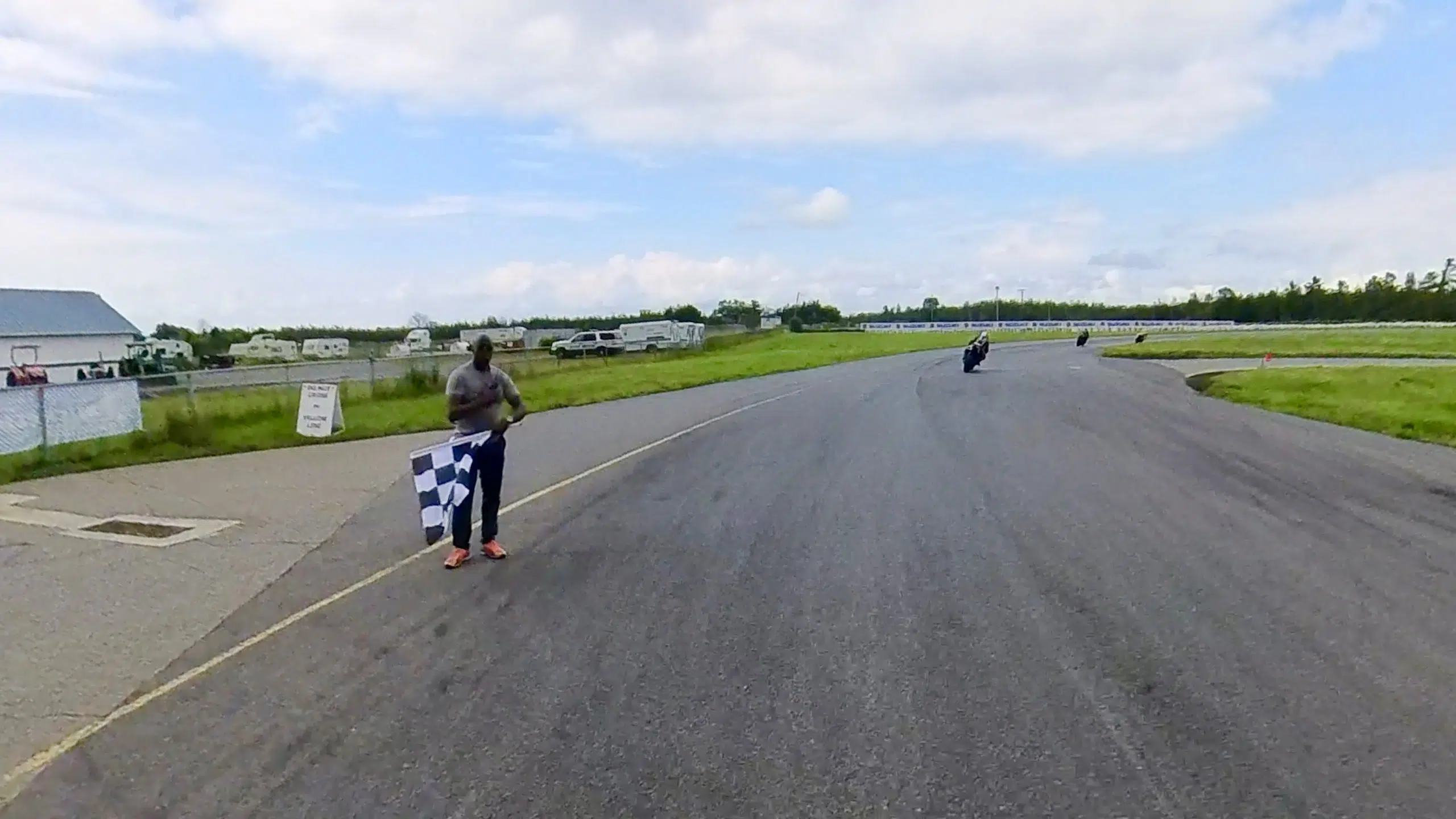 All in all, I was really impressed with Dennis' efficiency: he has his game plan, he knows which bike is going where each lap, he knows when to start, depending on your speed. He is perfect. (Except when he waves the flag announcing your last turn.)
Then there are two other flag men on the track: at curve #2 and #5. But beware, they are also stealth spies. Notice their smile when you pass. They seem harmless, but casually, they monitor everything, communicate by radio and will not hesitate to point you with their black flag if you have made a dangerous maneuver or a prohibited overtaking.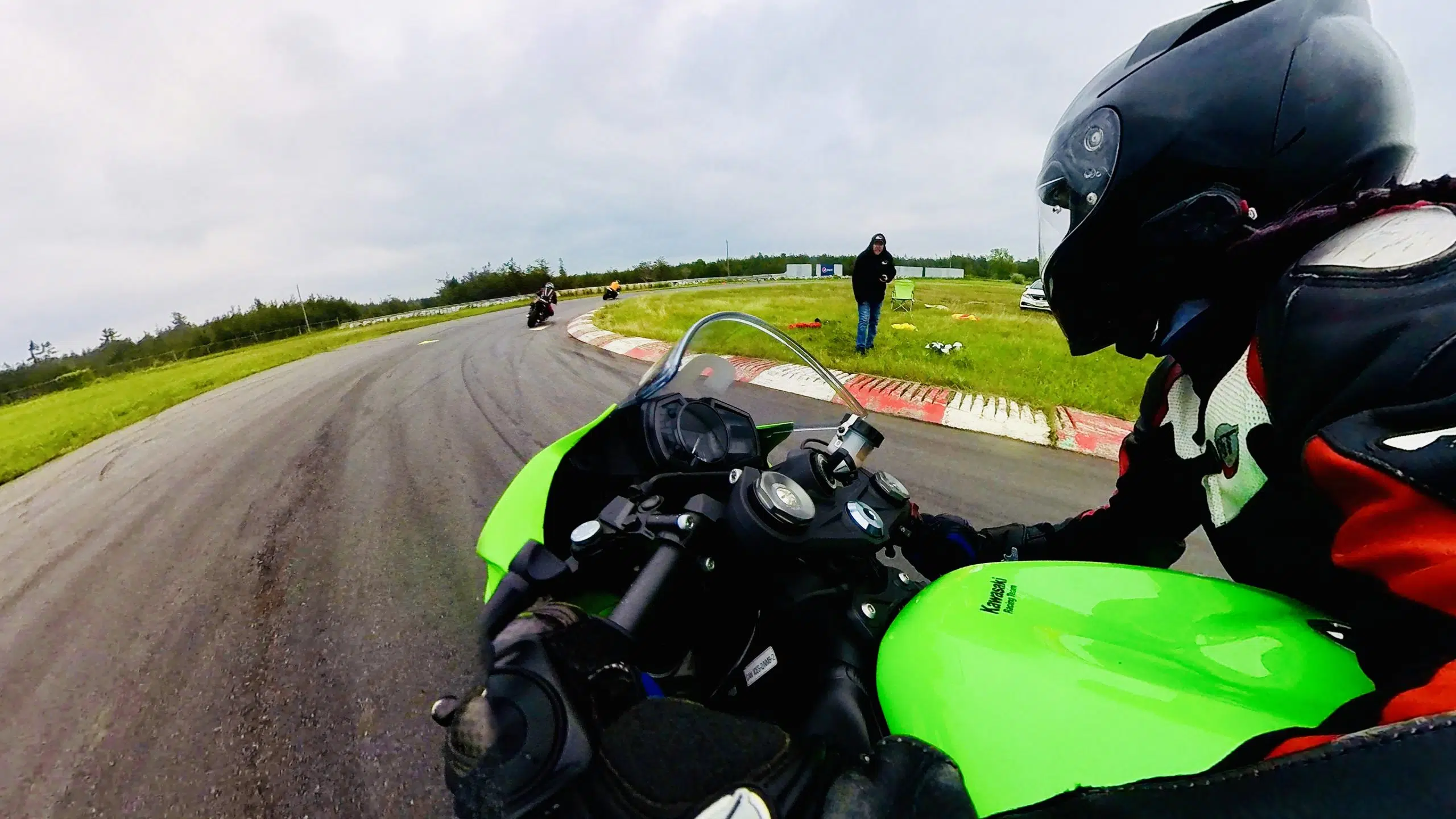 The black flag = you're going to have to get off the track, and The Checkered-Flag-Man-who-plays-with-your-emotions or the boss himself will explain your recklessness to you up and down. You will lose track time, behave responsibly. The ambulance is on the spot, it is not for nothing. Your safety as well as that of the pilots in your group, they take it to heart.
• The cohesion between the members of the team is incredible: everyone knows what to do and they come running at the perfect moment: to guide on the track, to coach in the tent, to film your prowess. They communicate by radio and even if they take the time to chat with you and encourage you, they remain alert to everything that is happening. I saw them in action as a red flag (a crash) was announced. They are "on top of it", they are in control of the situation. Fortunately, more fear than harm this time.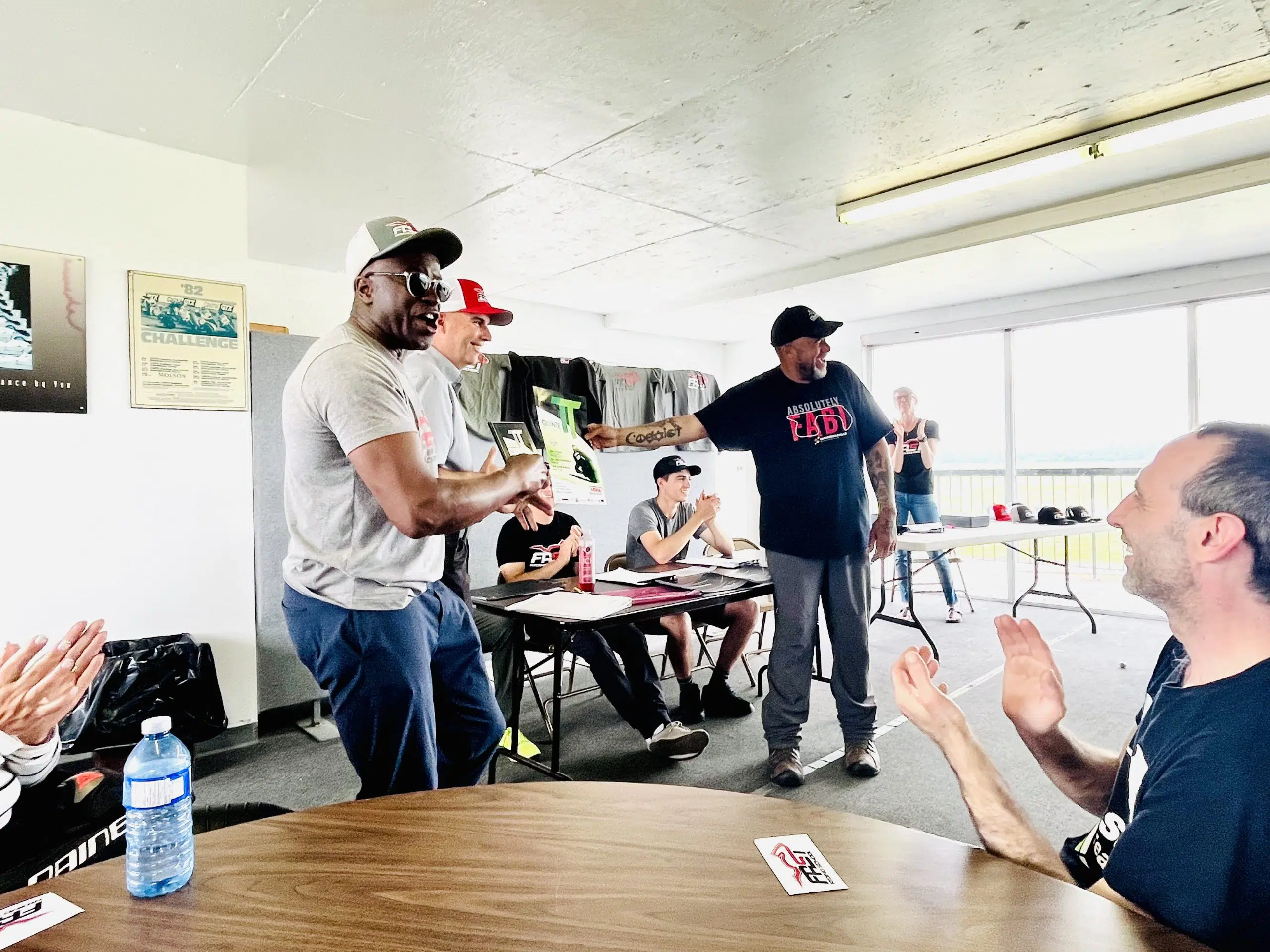 5. MOTORCYCLES, WE LOVE MOTORCYCLES – For my two days of lessons on the Shannonville track, I chose the Kawasaki ZX-6R – but you can choose the Yamaha R6, the Suzuki GSXR-600, the Suzuki GSX- S750, the Kawasaki Ninja 400 or even ride your own motorcycle.
All motorcycles are meticulously maintained for your safety. With such an impressive fleet of motorcycles, it's a full-time job from April to September, the chief mechanic who was previously an instructor on the track tells me.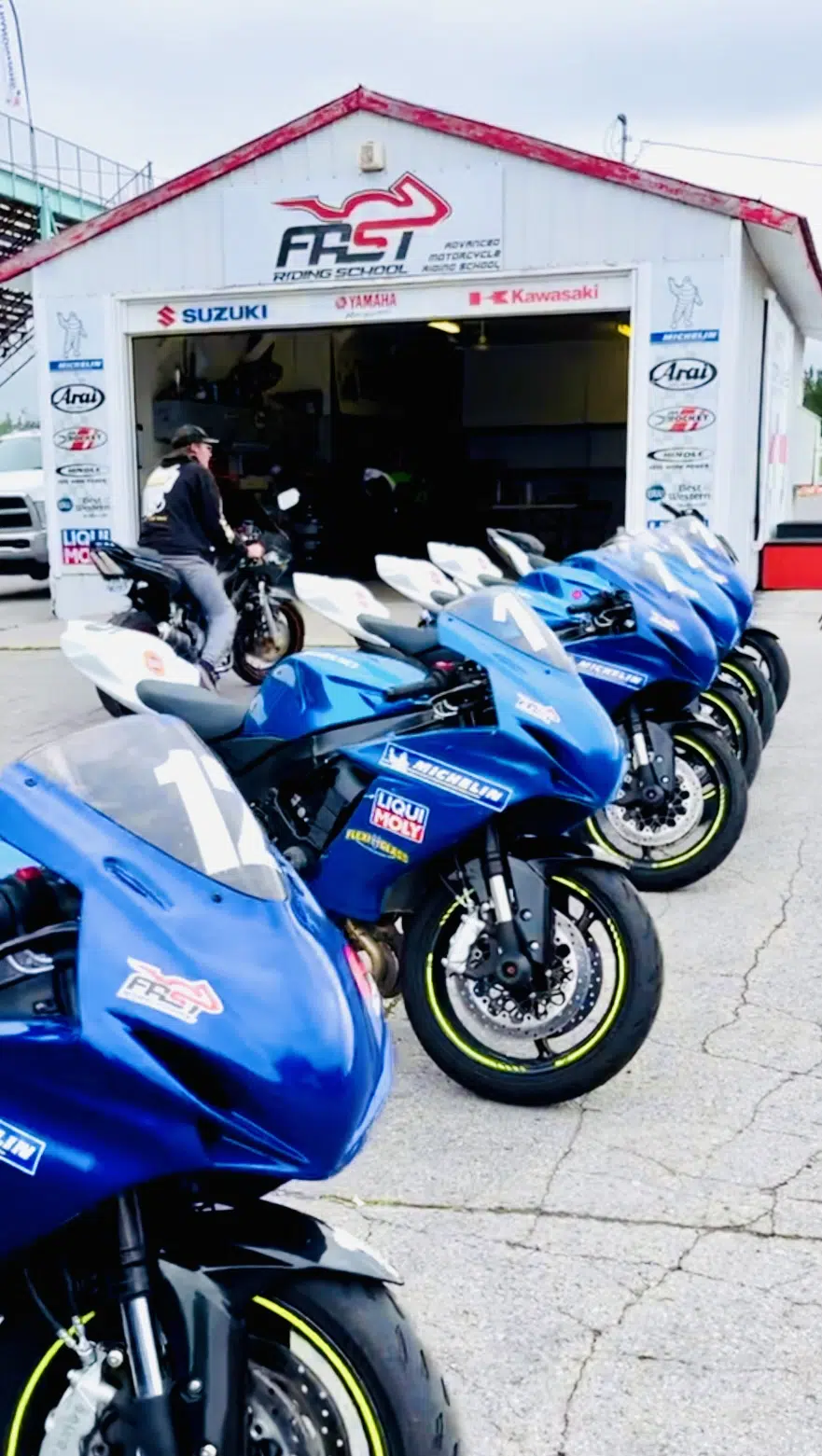 THE TRACK, WE LOVE THE TRACK – 7 curves, no drop. For Phases 1 and 2, it is on the Nelson track that you will evolve. This track offers 1.8 km of pure happiness, new asphalt in places and asphalt with a little more experience in other places. 2 curves on the left and 5 curves on the right.
Even though the curves on the left are less numerous, they offer a greater challenge. Firstly because on the road, the majority of motorway entrances and exits turn to the right, so you have more practice and confidence. Second, because they are more pronounced: especially curve #6 which gave me a hard time with the Apex.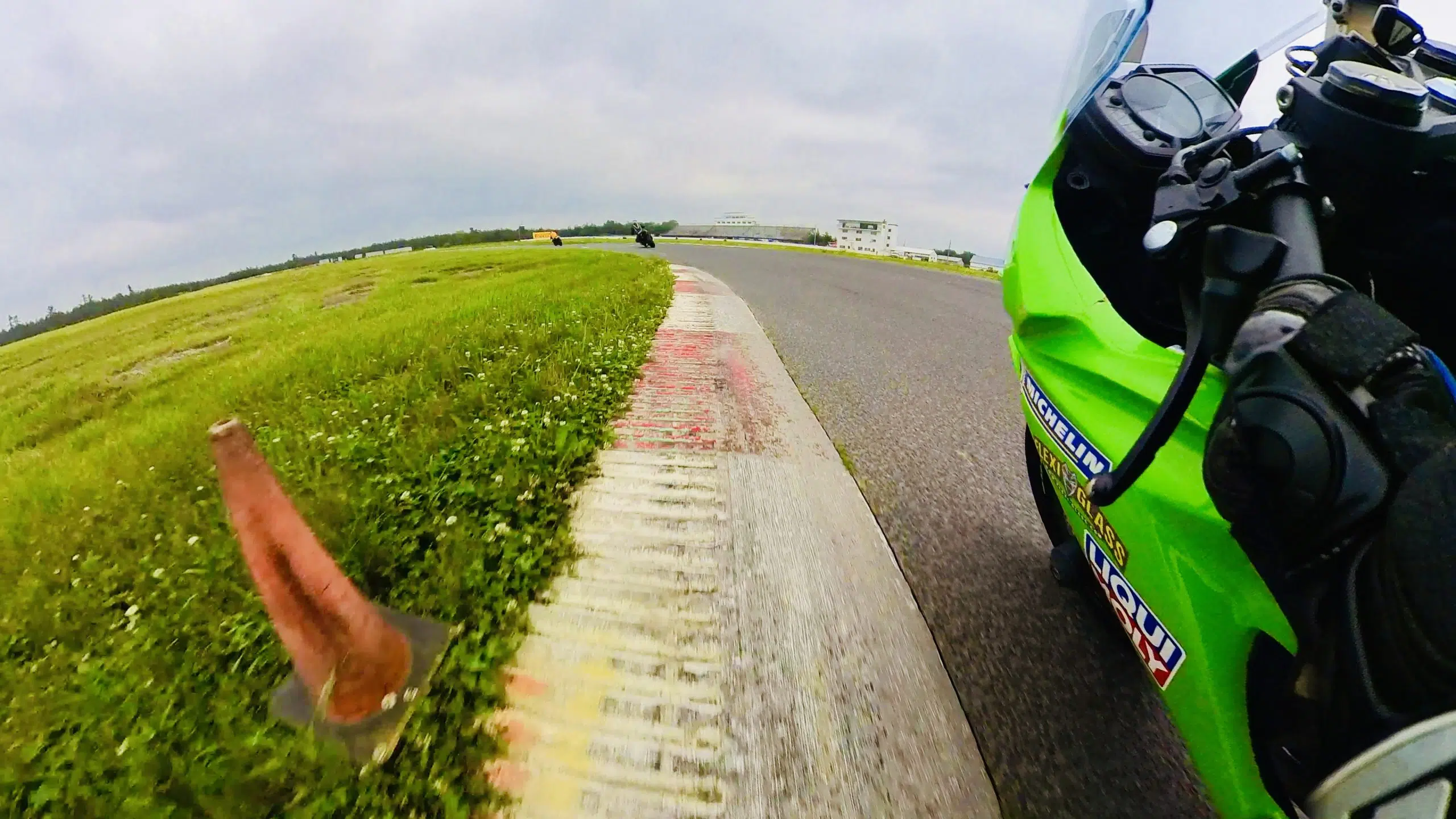 We know if we are on the right line, because chalk marks have been drawn beforehand to indicate the best line to follow for a successful turn: at curve #6, I was not the first, nor the last to be away from chalk marks. Good luck… 😉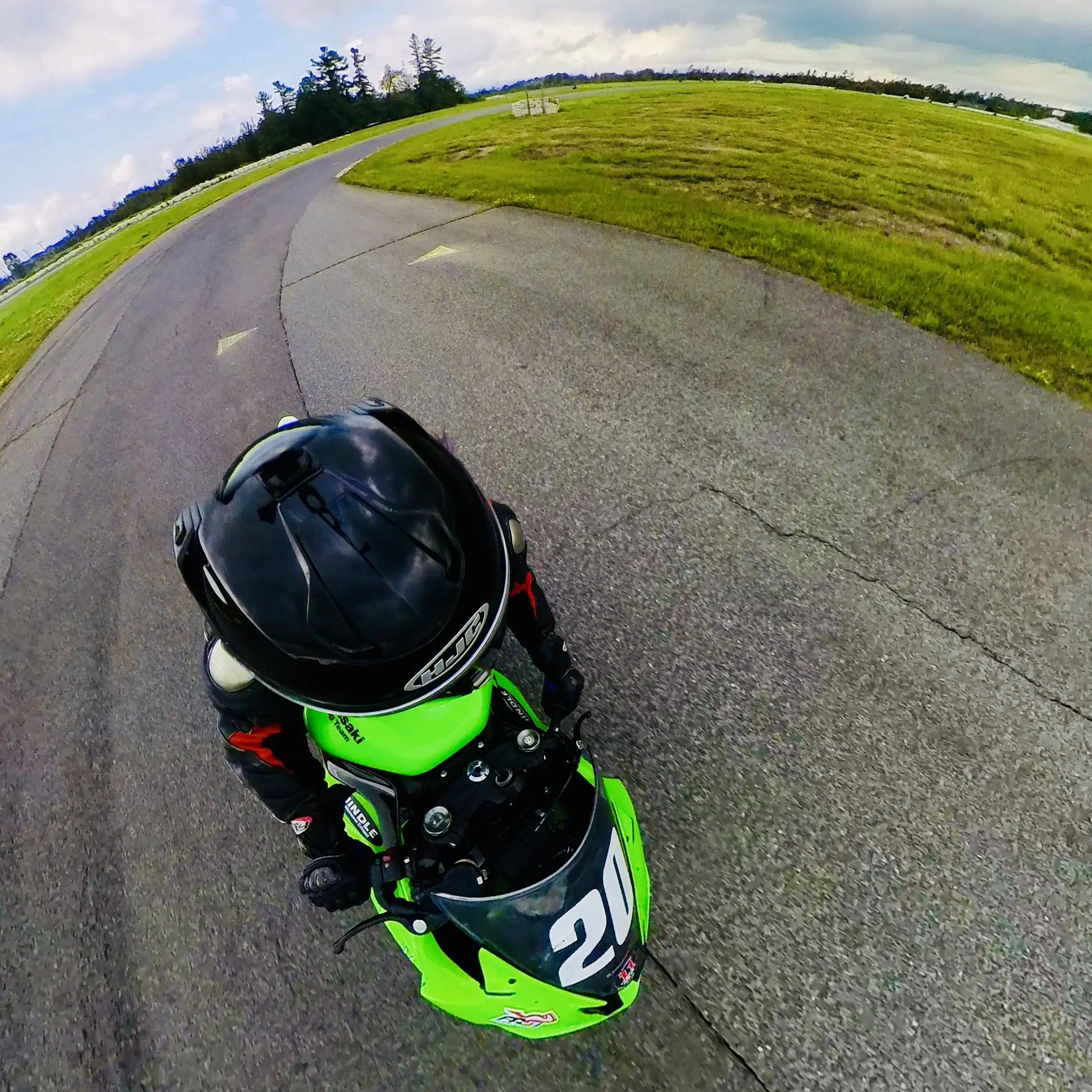 On the track, cones are installed at each curve: a prone cone to indicate where to lean the bike, an upright cone to indicate where the Apex is, and another cone that indicates where one should come out of the the curve, with the acceleration straightening the bike.
Unlike closed circuit courses, where it is better to avoid looking at the cones so as not to assassinate them, here we are recommended to look at the cones because it is as close as possible to them that we want to pass. Thanks to the many maps of the track, we can even visualize where the cones are, where we should brake, maintain the throttle and accelerate.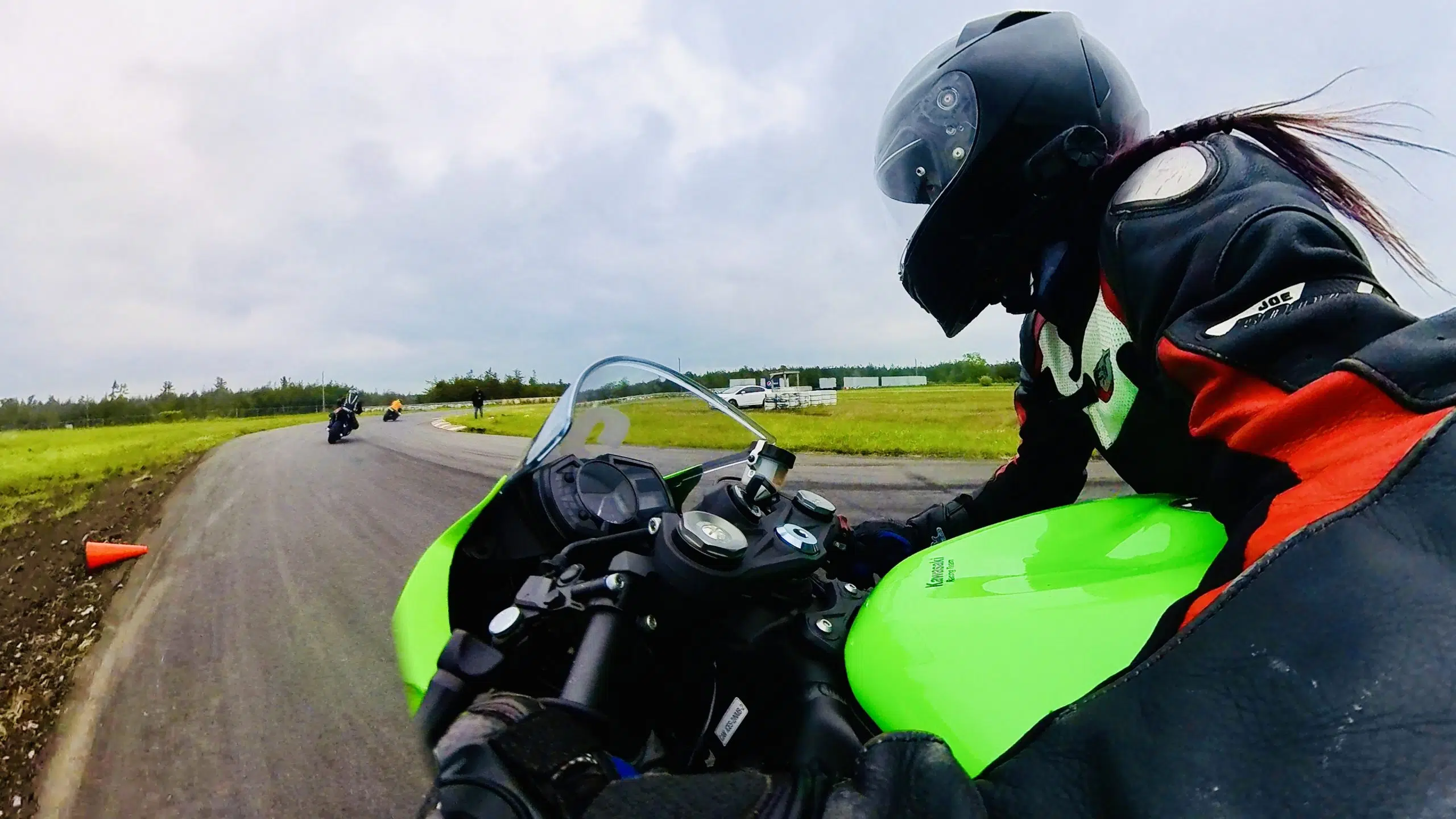 7. PRACTICE – 10 minutes of track X 7 rounds (3 in the morning and 4 in the afternoon) You will be asked to perform several types of exercise on the track: slalom, braking… You will be followed by the instructor to properly assimilate the line. You will be driven by yourself with your group to practice your trajectory. You can overtake at the places provided if necessary.
During phase 2, you will be filmed and you will be able to have your feedback on videos. You think you're "getting your ass out": not so much. You think you lean a lot: not that much. One thing is certain, those track moments actually fly by. Fortunately, between each round, we explain several aspects you need to know to ride your motorcycle well. So there really isn't a wait. Everything goes quickly in fact. Two days is not enough.
8. SECURITY – The ambulance is at the forefront of the track. They are ready. I'm glad I didn't see them in action during my experience at the Shannonville track. It's reassuring to see them there, always ready… and a little worrying at the same time! It reminds us that we have to respect our limits and be careful.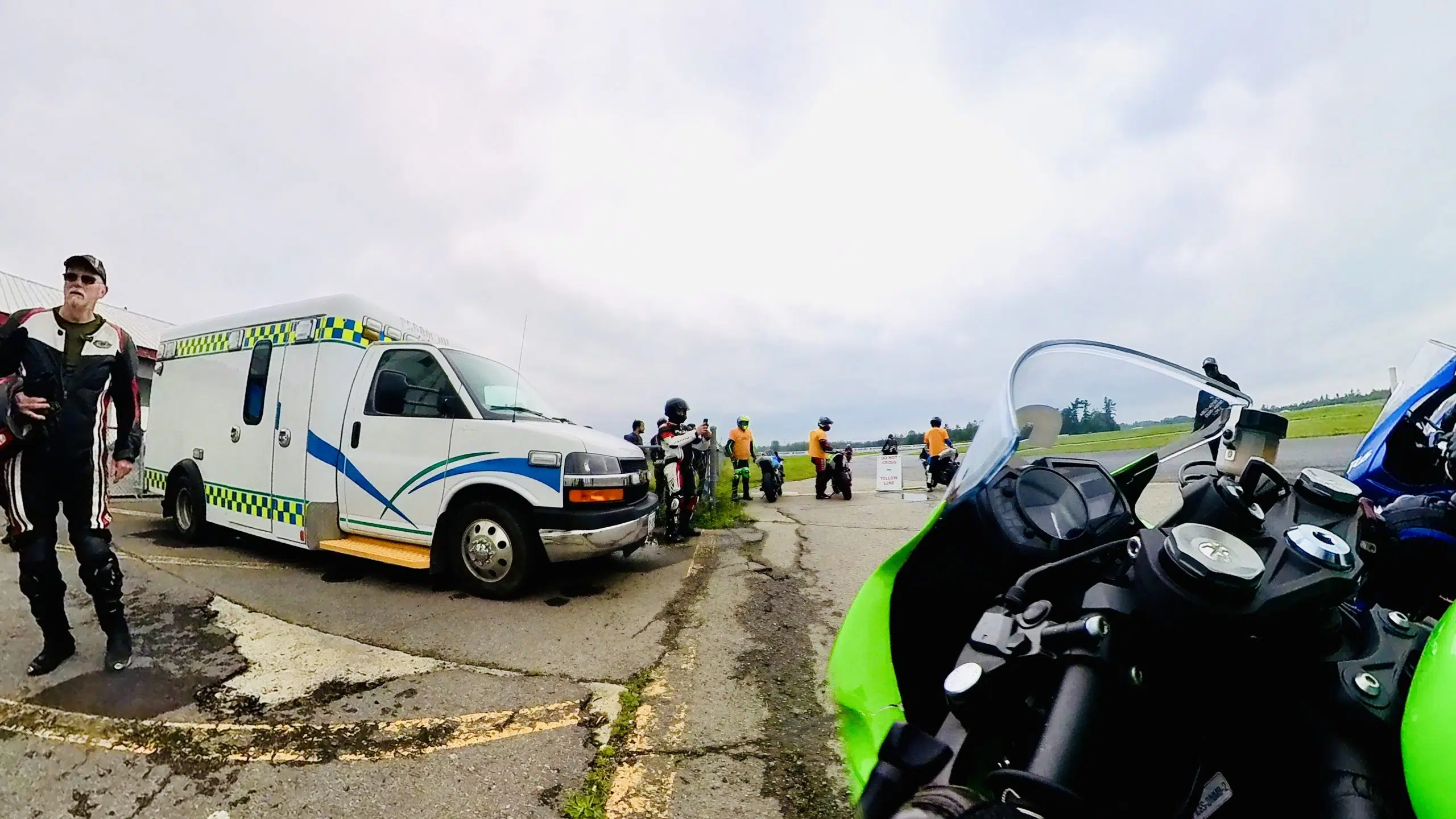 The rules to follow for overtaking are clear and very important. You overtake on the inside, always before the curve. We will explain it to you on the map: only 3 places are provided for overtaking. Why are they so harsh? They've seen some, crashes. They know it happens and how it happens. It's better to be expelled than to hurt someone or yourself.
9. THE LITTLE THINGS THAT MAKE A BIG DIFFERENCE
A professional photographer is on site. But not just any photographer. This one specializes in photos of motorcycles on the track! He is also a former motorcycle pilot and he started his business to immortalize your exploits! We love Damian Pereira!
Transponders on the motorcycles time your time on each lap. This makes it easier to group up with people of the same speed as you.
The certificate of achievement you are given at the end warms your heart! And it allows you to ride on a "Track Day".
The Top Rider Michelin Prize is awarded during the closing ceremony by each instructor. The Top Rider is not necessarily the fastest: he is the one who has progressed the most according to the advice of his coach.
Clothing for sale is available on site. After such a great day, you'll love bringing back a souvenir from FAST! A cap, a t-shirt, a hoodie and your FAST stickers of course.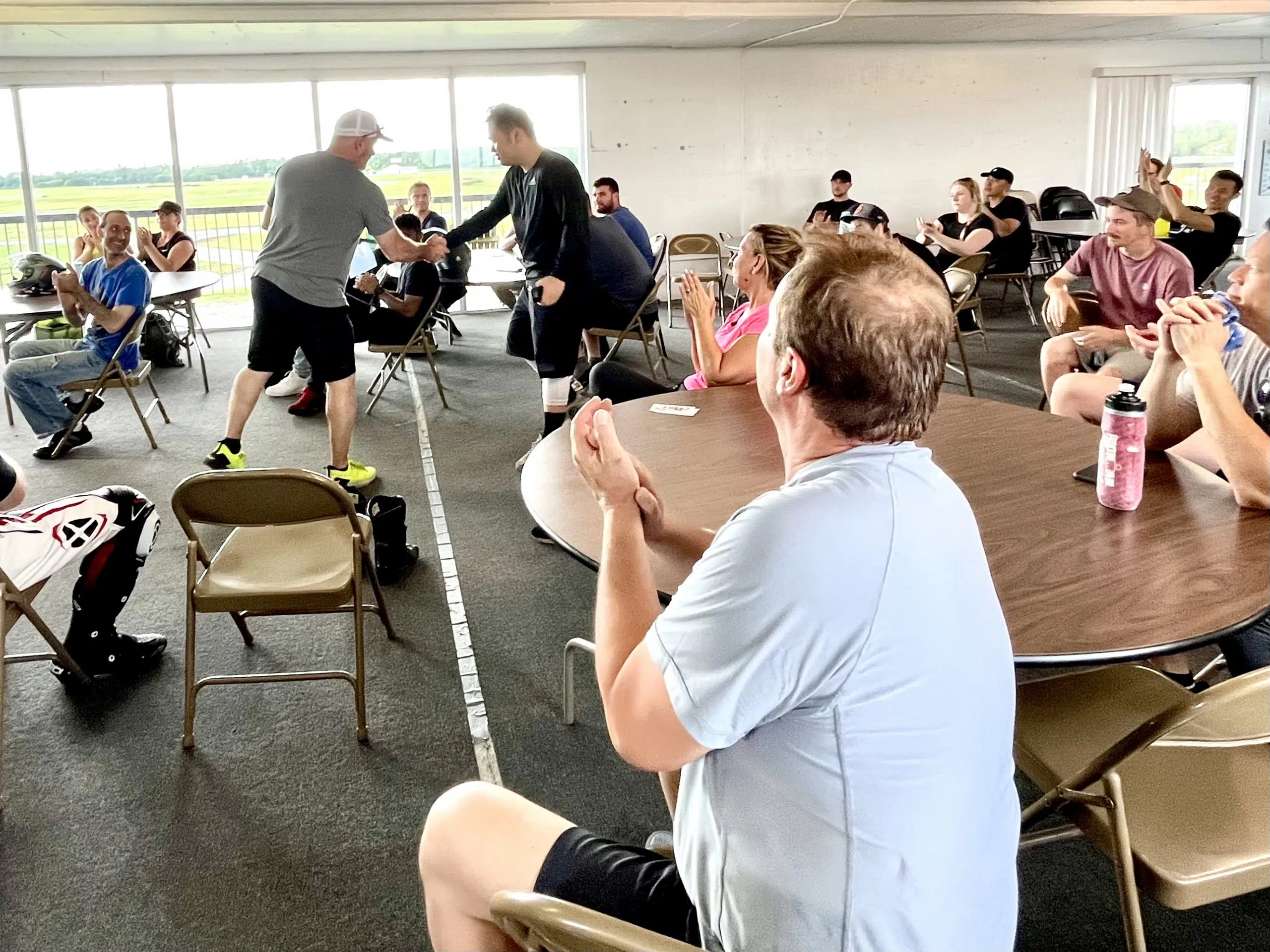 10. MY IMPRESSIONS: It's simple: the FAST Riding School embodies professionalism in all aspects that I evaluated. With such a passionate team, in place for several years, you will feel taken care of.
Their in-depth knowledge of safe riding and advanced techniques allowed me to develop my skills and understand new ways to improve. Every aspect of Phases 1 and 2, from the practical sessions to the discussions (theory and feedback) was well organized to maximize my progress.
I am truly impressed by their commitment to safety, the quality of teaching and above all the attention given to each student.
I still have a lot of asphalt to eat before I reach the height of my aspirations. I saw this even more in Phase 2, when I got into the dark side of self-criticism, comparison, and fear. In my next article, I will go into more detail about my learnings and recommendations for making the most of every moment.
All in all, I highly recommend FAST Riding School to anyone who wants to improve their techniques and, by extension, their safety on the road.
If you want to improve on the track or even become pro racers, this is also a place to visit!
That being said, I can't help but wonder where are we women? I did track for the first time last summer. At that time, I was the only woman out of 12. During the two days at FAST Riding School, there were more of us (about 6/36), but still too few in my opinion.
If you have read my presentation, my first experience on a track, I acquired it only 3 weeks after having my learner's permit. This is THE thing to do if you want to take insurance on the road, ladies! Go for it!
Don't wait to book, places are going fast… This way.