Snowmobile Racing: Not Just For The Boys!
The sport of snowmobiling, whether recreational or racing, has historically been a male dominated sport. The proof is in the Snowmobile Hall of Fame in St. Germain, WI. On average each year since 1988, four people are inducted into this hall of fame, but there have only been five females to receive the award. The first female inductee was Audrey Decker in 1989 with an astounding profile highlighting her oval racing wins between 1969-1982.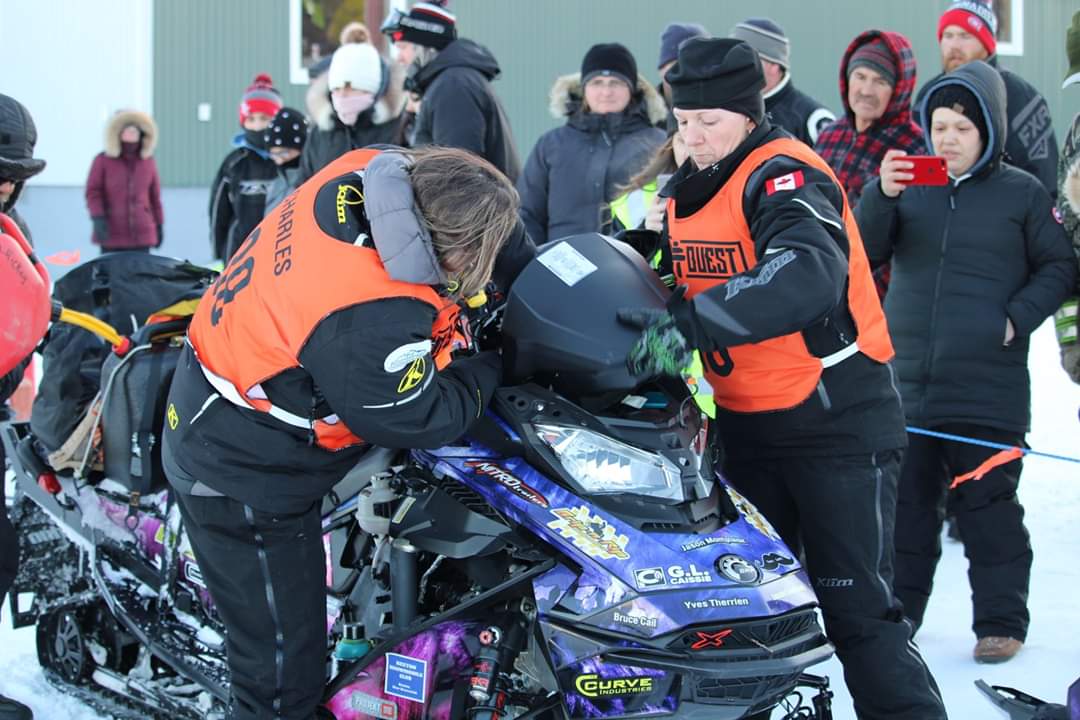 In 1960, Bessie Billberg made her mark on snowmobiling when she ventured 1770 km (1100 miles) across Alaska with her husband and two other men to promote snowmobiling as a mode of transportation. That quest should not be downplayed as in that time, the snowmobiles were not engineered with suspensions to comfort the rider over long distances. Her journey proved the benefits of snowmobiling that has now become a necessity in northern communities throughout the globe where the snowmobile has become key for hunting and gathering to sustain life.
When women entered the snowmobile racing scene, they were forced to race against the men. The efforts of ladies like Audrey and Bessie, to break the barrier between gender dominance has been a huge step for women and later resulted in female class races. Though the roster of female racers has grown across the globe, women still trail behind the men in numbers.
Cain's Quest
The Cain's Quest Snowmobile Endurance Race (Cain's Quest) is an annual race that takes racers along an unrouted course through the heart of Labrador's backcountry.
Participants are in teams of two, and are equipped with mandatory survival gear and essentials that would help the teams navigate the rugged terrain.
The race started out as a 1200-kilometer route and has grown to 3200 kilometers to date. Just picture leaving Moncton, New Brunswick, and driving to Toronto and then turn around and head back to Moncton. This road trip is nearly an equal representation of the distance. The difference is you're not doing it in the comfort of your car.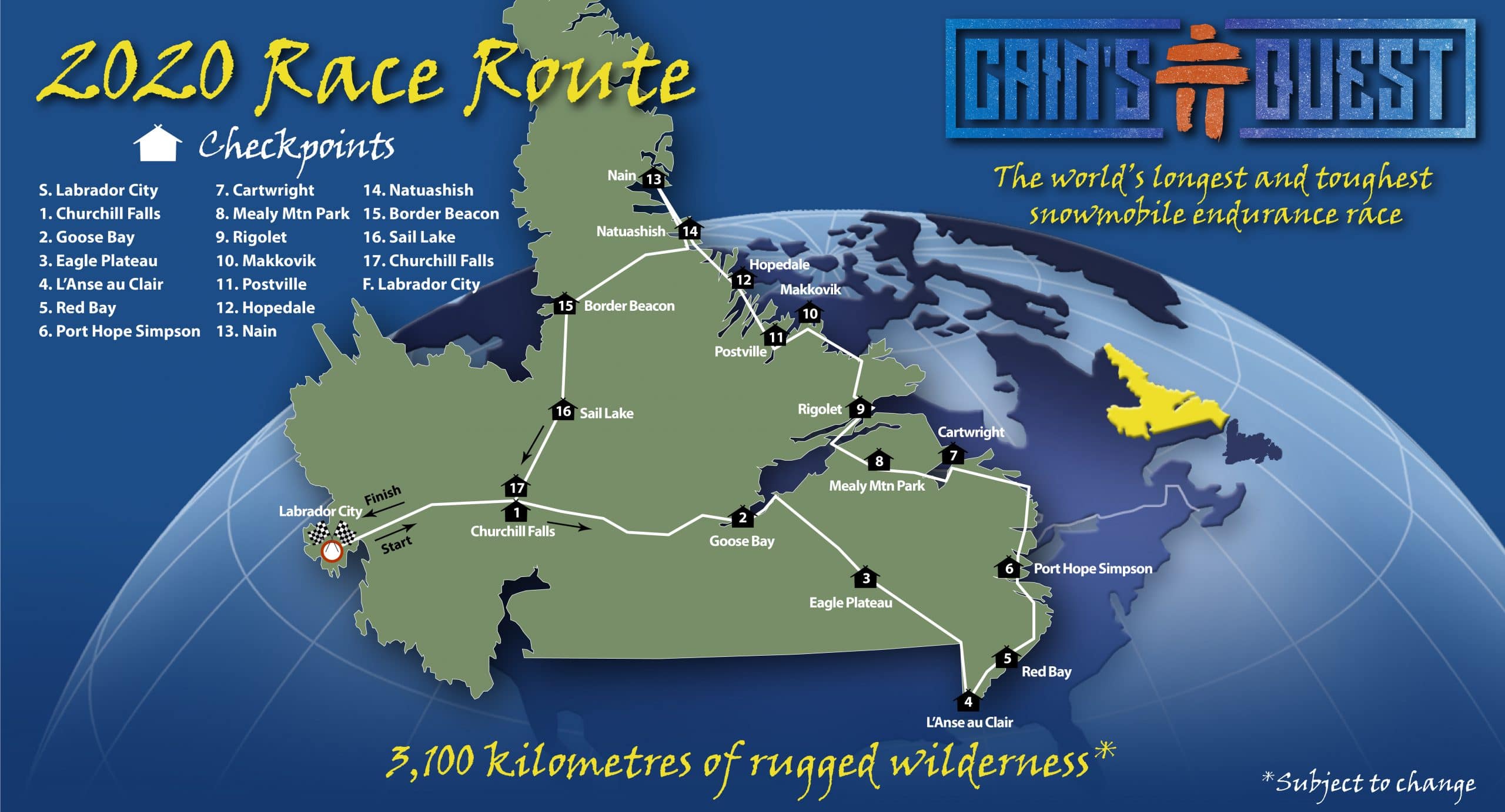 My experience with Cain's Quest began as a volunteer at race headquarters and then onto providing remote support to race teams. It was a great way to learn the logistics and the stamina needed for endurance racing. This experience solidified my desire to be a racer, but it left me with one question: why didn't any women race Cain's Quest?
I felt the need to break the ice for female snowmobilers and show them that nothing can stop us when we put our minds to it. It is not about winning the race, but about challenging ourselves to push our limits and test our abilities. Women should not be afraid of stepping outside of their comfort zone.
Strength and Determination
In 2012, I became the first female to enter Cain's Quest, partnered with my husband Jason. Before then, it had been a male-only race since its birth in 2006. It became one of the most fulfilling snowmobiling experiences of my life. I loved being able to cover remote parts of Labrador and to take in its pristine views, while testing my riding skills and developing a few new techniques. It was a memorable race that was topped off with a 12th place finish of 35 starting teams. I became the first female to enter and complete Cain's Quest.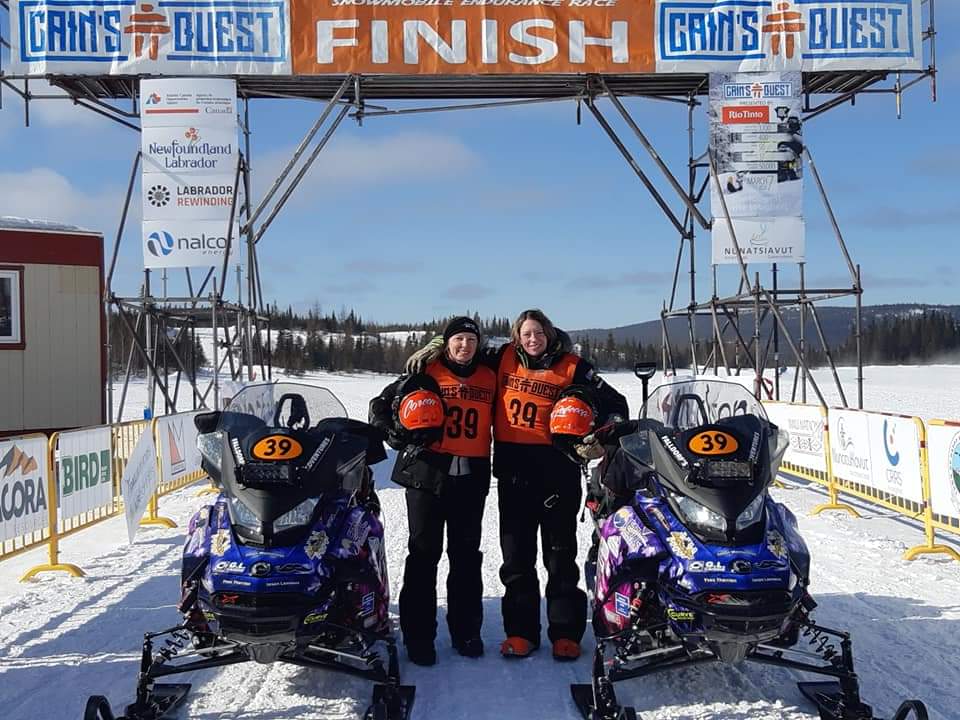 I really thought that after breaking the ice, there would be more female racers but unfortunately, three more races past and no other females participated. So, I said to my husband, this race needs an all female team, to really show women, "we can do this!" Sometimes we just need a boost from one another to help us realize how strong we are.
Thanks to social media, I connected with Rebecca Charles of Alaska who also participates in endurance racing, as well as vintage oval racing. We partnered and became Team Virago, which means "female warrior." We formed a team of strength and determination.
Our goal was to inspire females to follow their dreams and to challenge themselves to push their limits.
We shared our race preparation journey on social media so others could follow our experience and learn about what it takes to be a part of a race of this size.
Female Teams On The Roster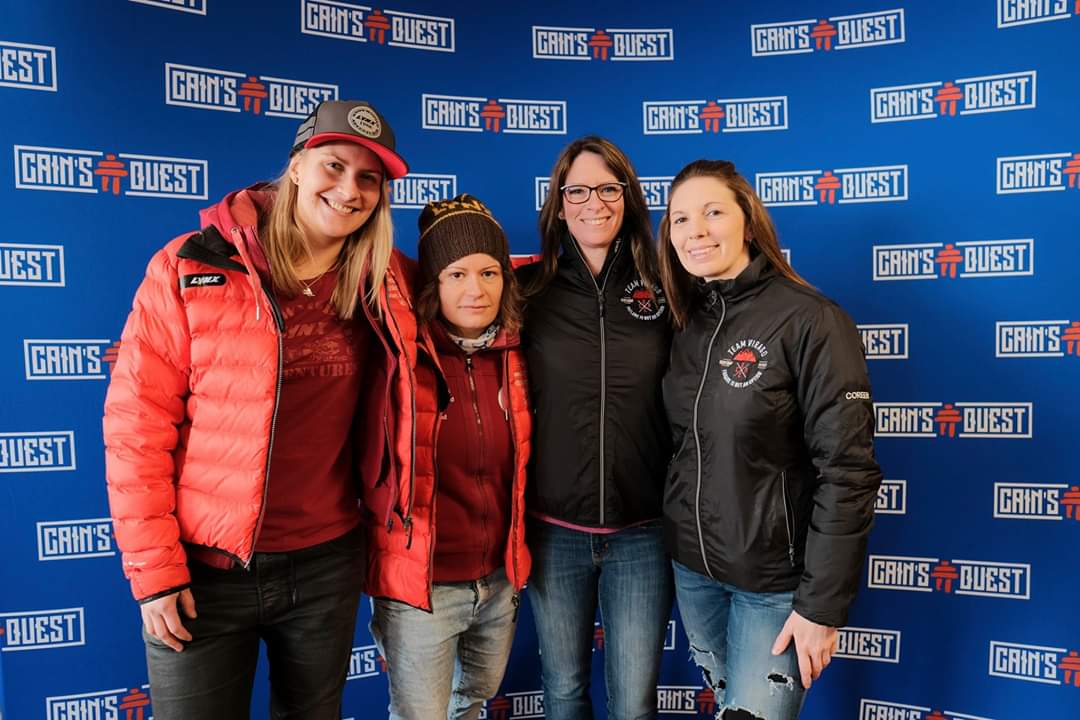 To our amazement, a second all-female team registered for the 2020 race: Team Wild Arctic Expeditions from Finland. Together, our two teams inspired females of all ages across the world, and especially Labrador. Each checkpoint that we entered was lined with race fans cheering on the female teams. The stories they shared with us, and the gift of support, gave us energy to keep pushing through the long days.
The distance between each of the 18 checkpoints varied, but our longest trek without stopping for rest was a 20 hour day. Of the 18 checkpoints, there are three mandatory 12-hour rest stops and 10 hours of flex time to be taken. This is to ensure that racers get reasonable rest for safety. The riding conditions, your team's ability, preparedness, and luck determines how long it takes each team to get to the rest stop.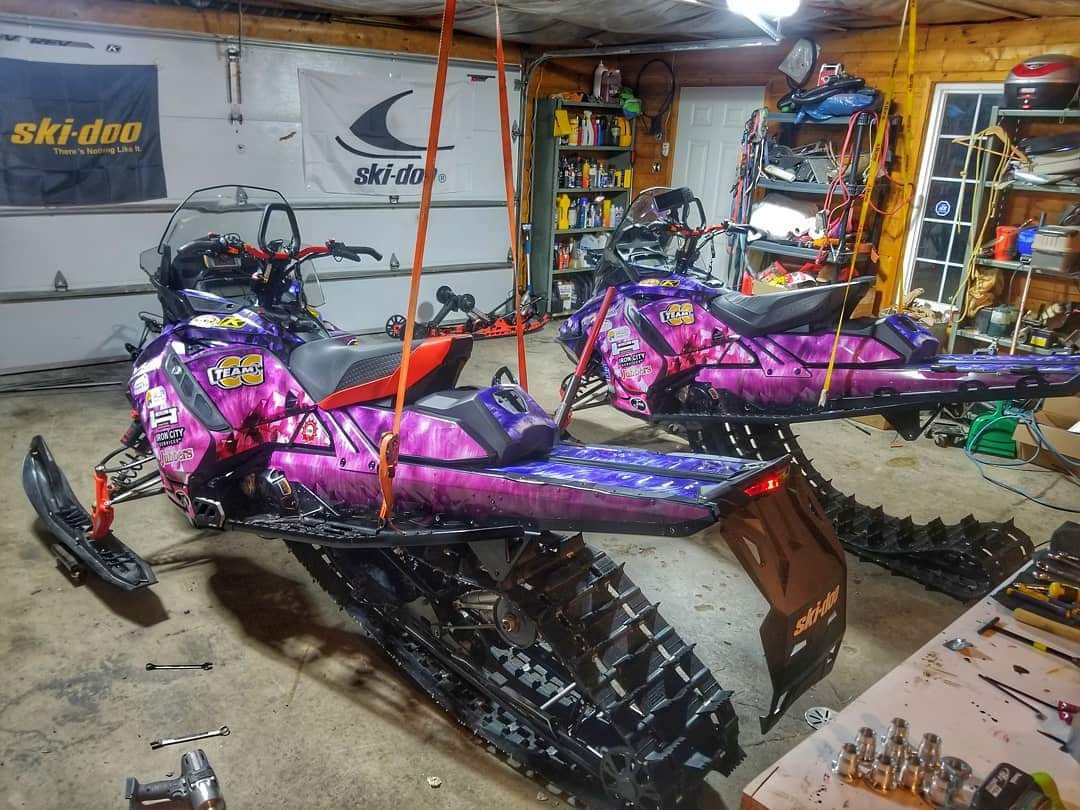 Over 5 days, we experienced temperatures of -40 degrees Celsius, deep snow, open water, blinding snow conditions and rocky barren land. We were fortunate that our preparation and our well-built snowmobiles limited our downtime. Only minor repairs to our snowmobiles were needed, all of which had to be completed by only the racers as per the rules. We covered a total of 3405 kilometers until finally we reached the finish line.
Surrounded by fans who followed every inch of our journey for almost two years of preparation to sleepless days and nights of live tracking. We finished the race in 13th position of 48 teams. The emotions that followed ranged from relief to excitement. Team Virago became the first all-female team to conquer Cain's Quest.
It's Not About The Win: It's The Experience
My competitive edge is not a fierce one, I enjoy the experiences more then the winning. I have images forever engraved in my head from racing Cain's Quest. I have seen the beauty of the wild from angles that some people pay high price tags to see. I got to experience all this twice: once with my husband by my side, and once with a great friend. The comradery that accompanies this race is also amazing. I made lifelong friends who I not only snowmobile with but spend summer vacations with.