A Weekend With Ski-doo's 2020 Summit Turbo 850 E-TEC 2020
Who is the lucky person who got to test BRP's brand new Summit 850 E-TEC Turbo 2020 in the mountains for an entire weekend?
YUP, I DID! And let me tell you… WHAT A MACHINE!
Its the very first two-stroke engine in the industry to have its own turbo!
BRP has gained an important asset in the world of snowmobiling with this new secret recipe. It's the beginning of a new era for this great manufacturer and its competitors. Whether you're a mountain or trail snowmobile enthusiast, it doesn't matter; the turbo is sure to surprise you and will instantly respond to your demands!
I would like to take this opportunity to say a HUGE thank you to Martin Small Equipment for the loan of this snowmobile.
TURBO, POWER, RELIABILITY and WARRANTY
The one and only factory-built machine with a turbo, which comes as is from the company… it's unheard of!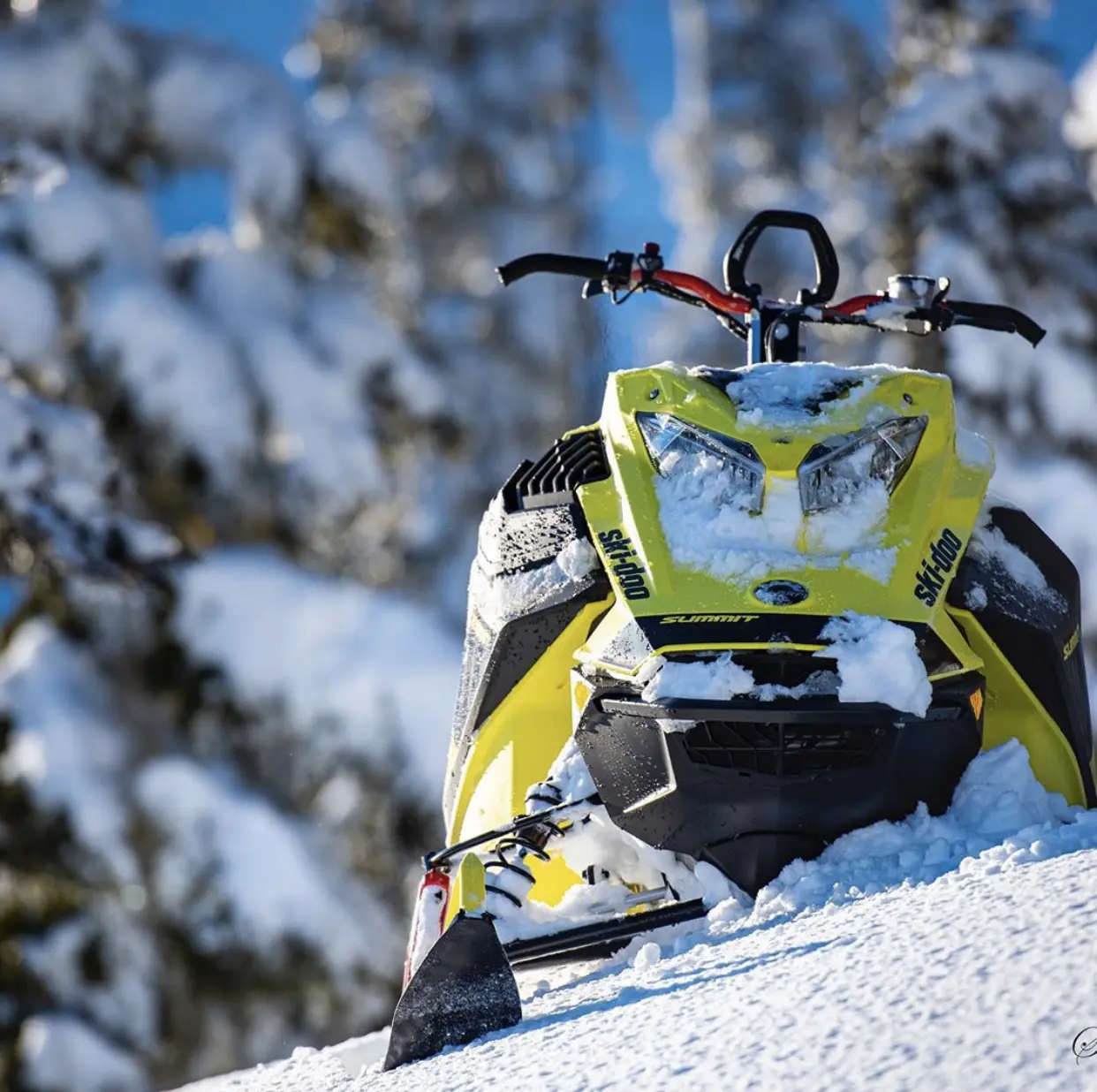 I was really excited and intimidated at the idea of driving this snowmobile: THE new technology from BRP!  A dream come true! I consider myself deeply privileged to have had the chance to try this high-performance machine that's at the pinnacle of the industry. Few people have been able to test it, and even fewer have been able to ride it in the majestic CHIC-CHOCS Mountains in the Gaspé Peninsula.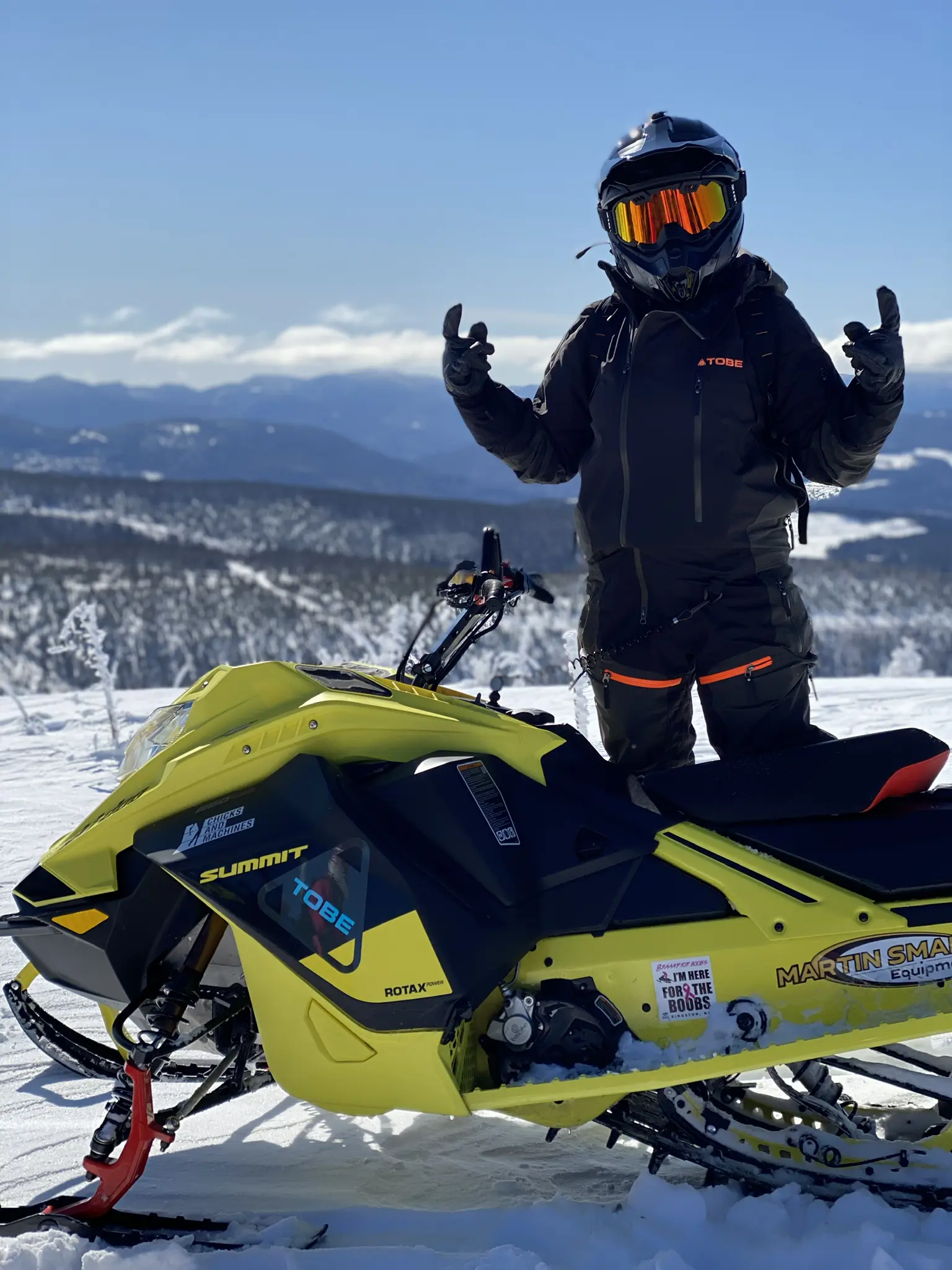 BRP has not only revolutionized the entire Summit: they have completely reinvented off-road riding. They give an extraordinary experience to everyone who rides this magnificent machine. With its new turbo technology, the Summit 850 E-TEC Turbo takes power to a level that has never before been seen on a two-stroke snowmobile.
The 2020 Summit 850 E-TEC Turbo is THE snowmobile for off-trail riding. Now, many will think that the turbo only works at altitudes above sea level, that it is not useful below 3,000 feet, that it only offers more power when climbing a mountain, or even that it peaks at a certain point.
This machine gives you power ALL THE TIME!
From the moment you ask for it, it's instantaneous!
The turbo gives you an extra 15 HP at 3,000 feet, with constant boost pressure up to 4 PSI, and 165 horsepower. It's close to the 850 Stock. The performance of this vehicle is similar to the non-turbo Summit expert. It's not much different or better per se; what's different with the turbo is that this snowmobile is easier to maneuver and can give you that little bit more power than you didn't get with a regular Summit. The Turbo is also a snowmobile that was built stronger.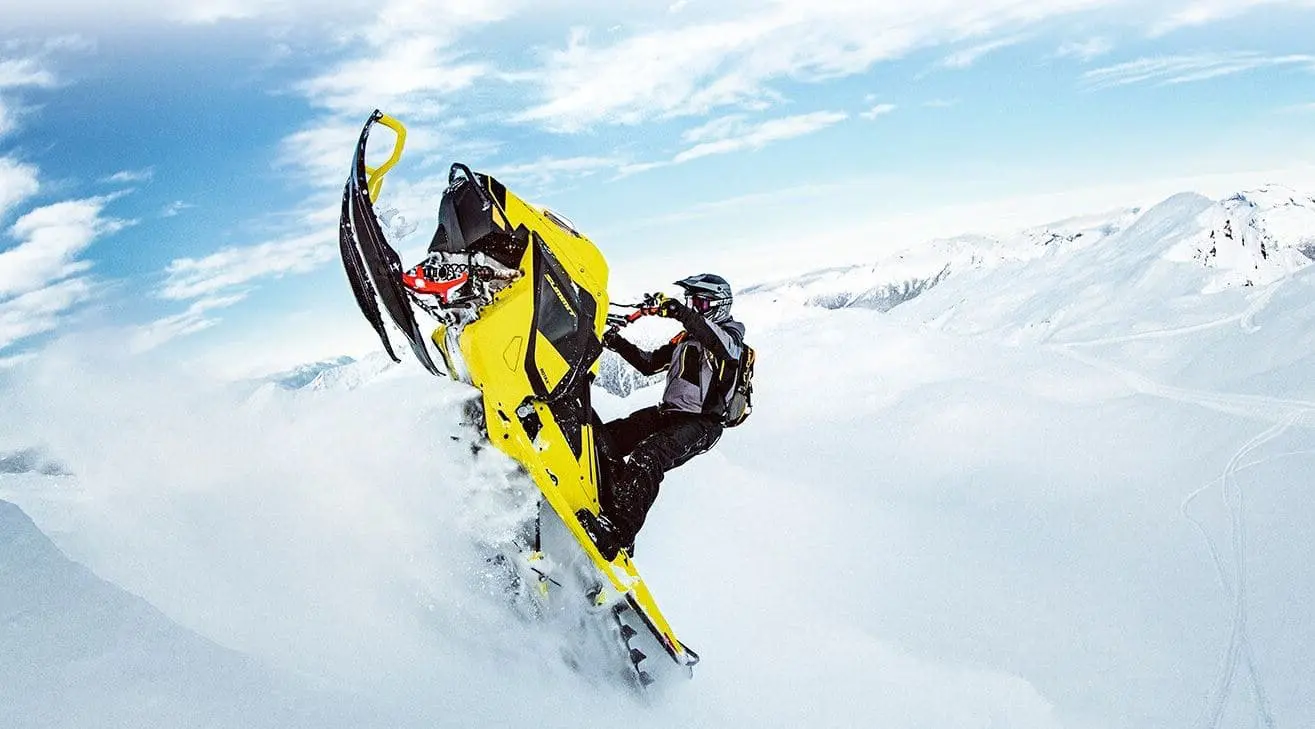 It will require a lot less effort on your part to reach some places that could have been tricker to reach with the regular Summit. When you ride at a non-excessive pace, you will hear the turbo compress; when the snowmobile is slower, the turbo will compress and save that power for when you need to perform certain maneuvers or reach certain areas.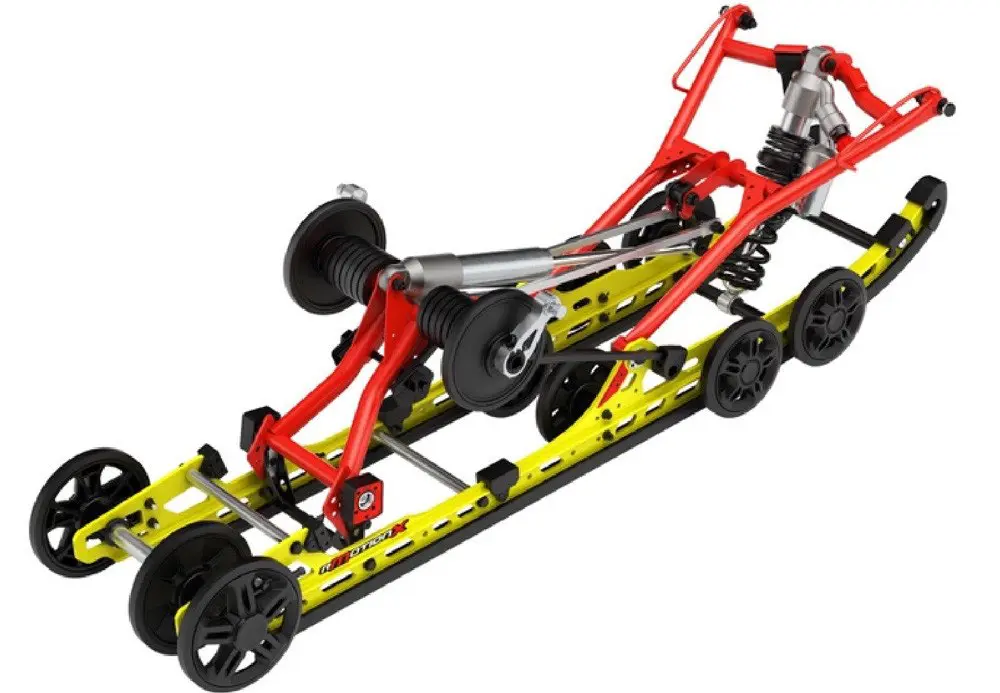 The 2020 Summit 850 E-TEC Turbo is a complete machine and should not be underestimated. With its 165-inch long track, I went everywhere and only got stuck very rarely. I was able to maneuver and execute my slaloms through loose snow very precisely and gracefully. This machine is even extremely well balanced: one twist of the throttle, and you can easily nail a wheelie!
Every turn was well balanced, which allowed me to perform my movements well. With an extra 1.5 inches of ski space, the new rMotion X suspension in the rear and RAS X in the front, this snowmobile kept me confident in my turns. While letting the machine work, the bump absorption with the new suspension is incredible; you don't feel any bumps on the suspension.  It works really well and is even more precise than before!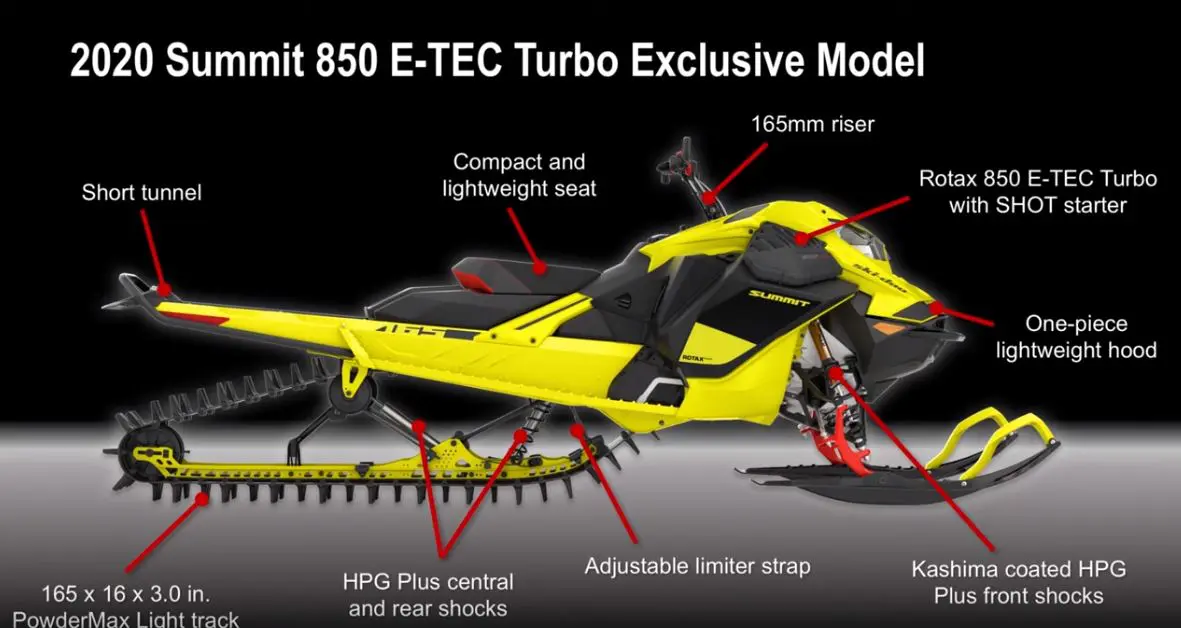 I have come to believe that BRP has changed the rules of the game with this turbo.  But in order to really change the game, you have to go a little further… Maybe I'm wrong, but I wouldn't be surprised to see BRP offer a SnowCheck program that would give the possibility to add the turbo on any snowmobile, including trail snowmobiles. Rotax built the Turbo to be stronger. It will probably have even more power in the years to come.
Notice to the skeptics: this snowmobile gives you power no matter what terrain and environment you want to venture into. The words to remember with the Summit are: PEDAL TO THE METAL.
You'll never get stuck, or almost never. The power of this snowmobile is incredible. If you have the chance to try it, here's one piece of advice: hold on tight!