Testing the Olympia Alma Snow Suit
Fellow snowmobile friends, if you have not considered Olympia Motorsport for your winter gear go-to, I am here to tell you: you need to check them out for all of your winter motorsport needs! When it comes to snowmobiling, for me the key for the most enjoyable ride is staying warm, dry and comfortable when spending my day on my sled; thankfully, Olympia has provided me with all three of the key components I am looking for while setting out on a chilly adventure.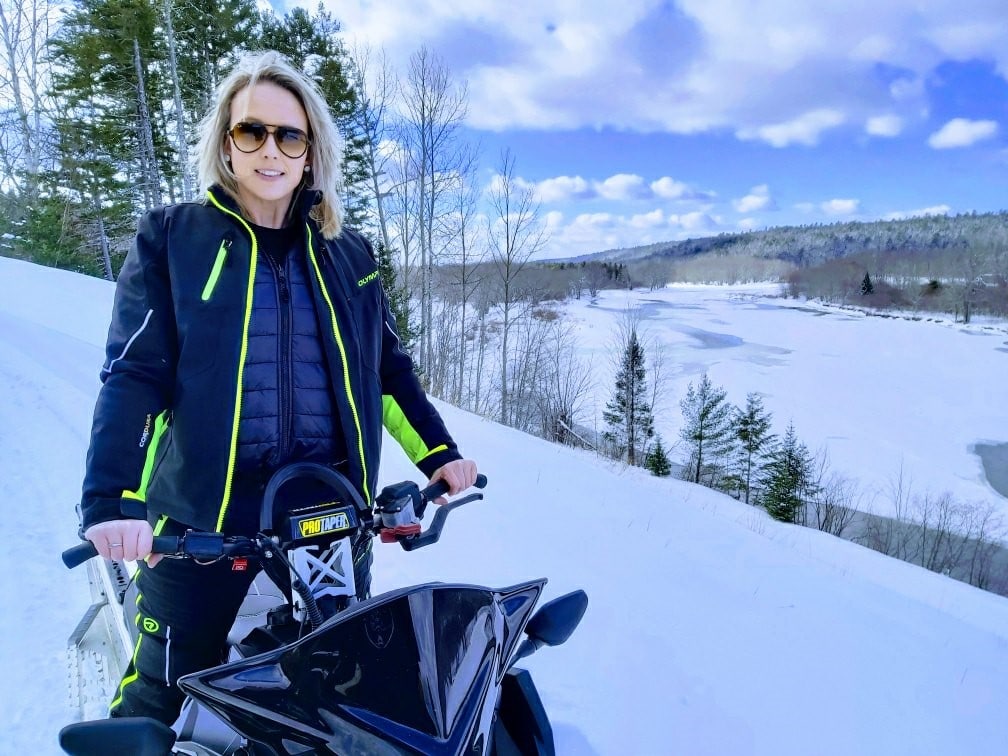 From Olympia to my Doorstep!
Prior to the first snowfall, I had received my beautiful Alma suit from Olympia. To say I was excited is a bit of an understatement. I immediately opened up my package as soon as the Purolator truck drove off, and tried it on while preforming the squat test in my kitchen to ensure it fit me in all the right places. I was like a child at Christmas when trying on my beautiful new suit, wishing for the local weatherman to forecast a significant snowfall in my area. In that moment in my kitchen, I could not give a thorough review, seeing as I had not yet fully tested this new suit out. All I could say was that it fit comfortably, but I was wondering whether it would live up to the cold temperatures that would soon be hitting the Maritimes.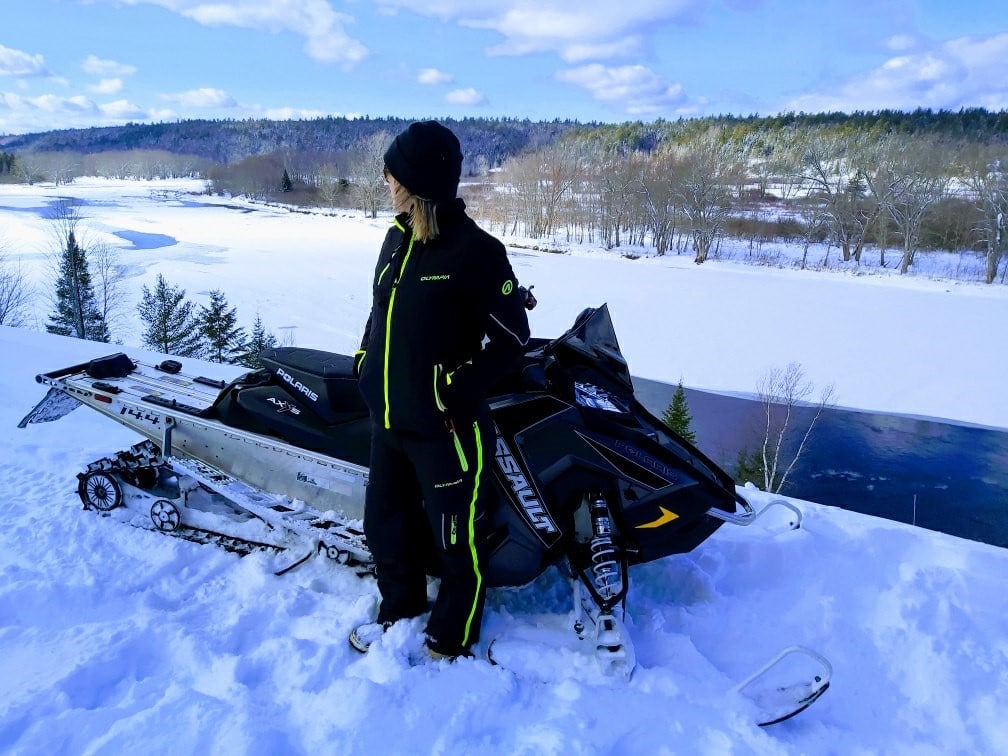 Decisions, Decisions…
Before receiving my suit, I was faced with a choice: which suit would be best for me? What style did I want, and which eye-catching color did I want to be sporting around this winter? Personally, I enjoy having a two-piece suit with bibbed-style snow pants that ensure I am kept warm throughout the day with no chance of my jacket slipping up to expose my back, and if I am stopping to socialize at a local camp, I enjoy the option of removing my jacket and not my whole suit.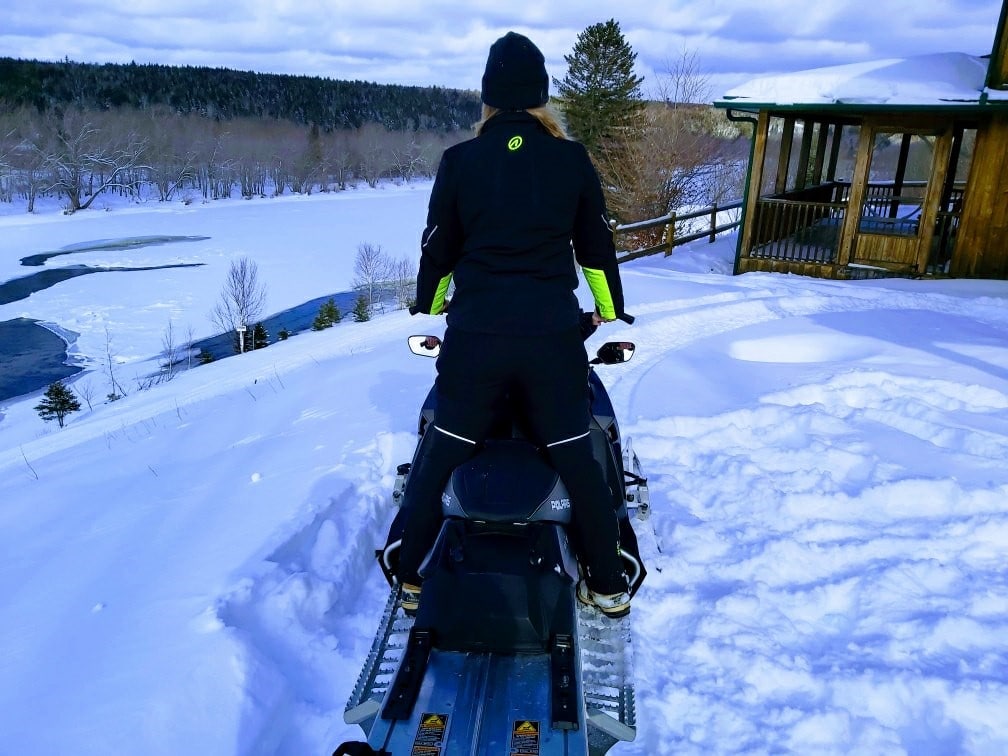 The Specs
The Alma jacket is a two-layer jacket with a perfect removable inner layer jacket, which will be ideal for the numerous seasons in New Brunswick. I really like the fit of this piece, as it provides both warmth and comfort after a long day of riding. The insulation of this jacket is composed of 180g Thermolite which is removable and padded, while the outer shell is made of Oxford stretch Nylon: 95% Nylon / 5% Spandex. It is waterproof, stain proof treated material and I find it extremely breathable. There are 4 practical pockets on the outer shell as well as a reflective 3M tape, which is considered an additional safety feature when it comes to being visible on our ride. The zippers are sturdy and water resistant, and the hem and cuffs of the sleeves are adjustable. The wrists of the outer shells are equipped with elastic buckle thumb and a comfortable neoprene collar. The inner jacket can easily be removed and inserted easily back into the outer shell with convenient snaps.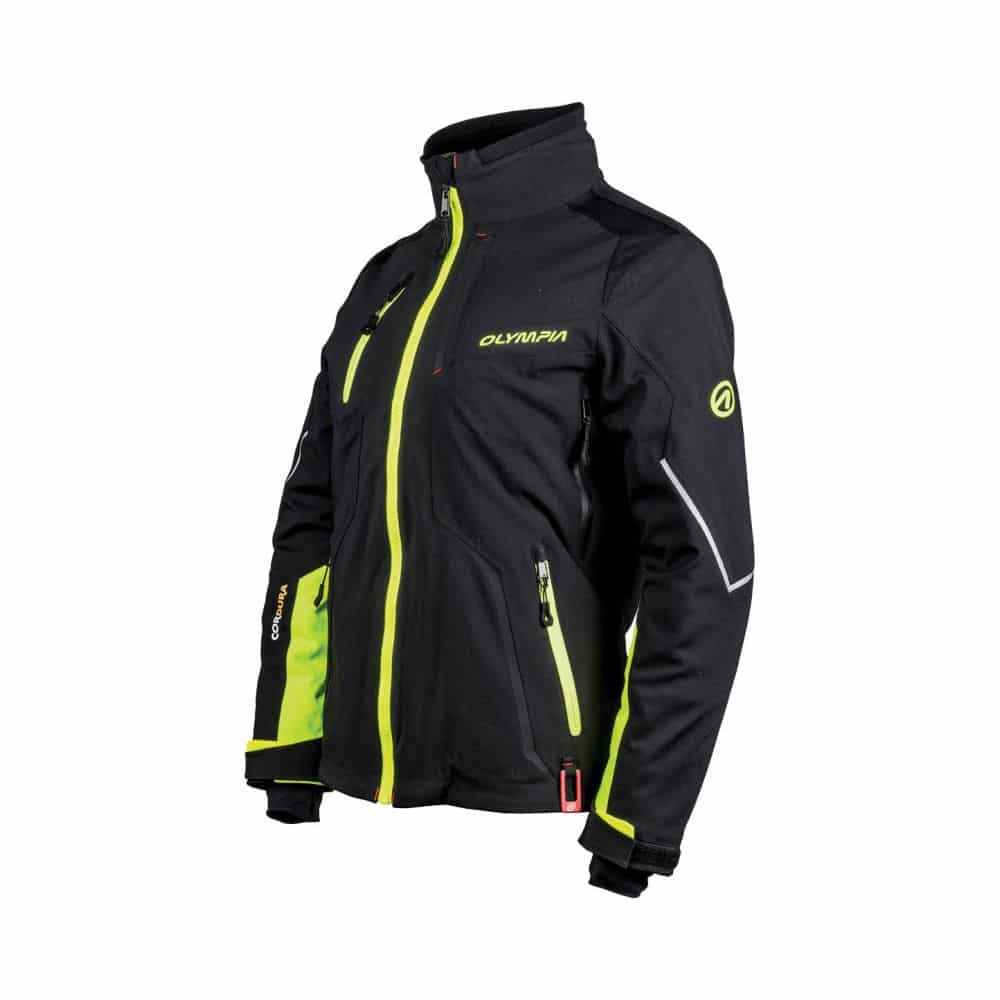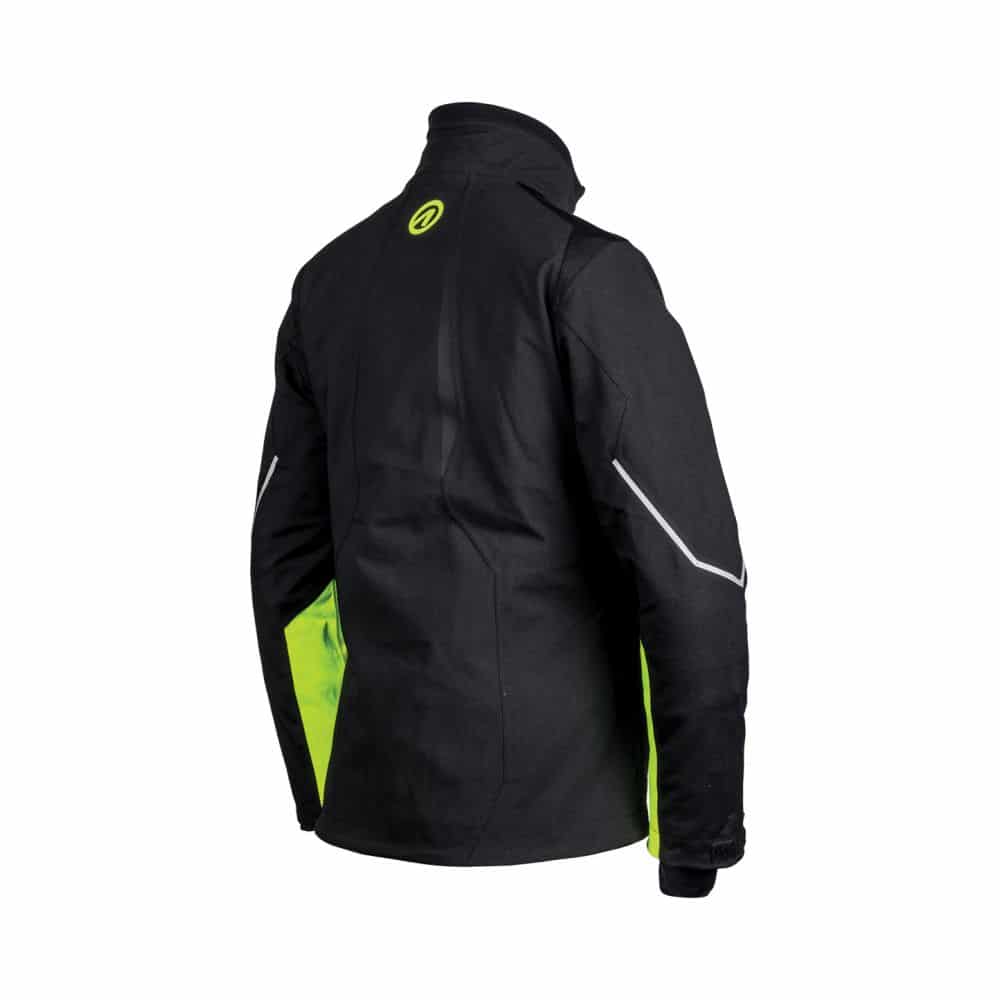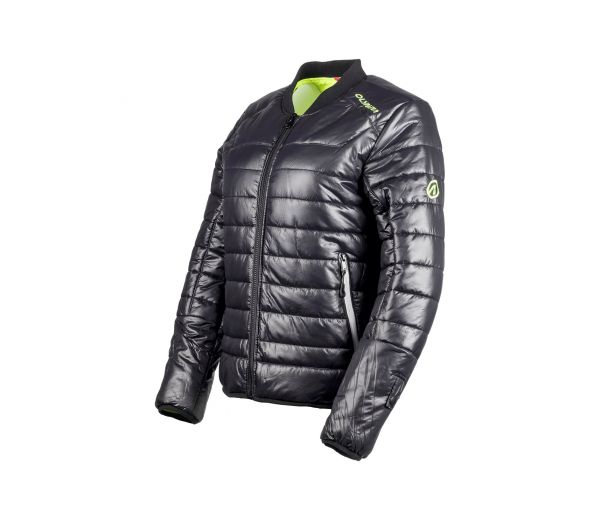 The Alma pants: I believe a lot of thought went into the design of these pants – from the stretch of the fabric on the top of the pants for added comfort, the padded kneepads for protection, to the bright coloured reflective tape for visibility! The insulation of the pants, along with the inner shell, are made of the same components of the jacket, while adding 100% Nylon coated carbon lining 100% Polyester Taffeta. These pants are composed of two warm layers, three pockets and equipped with Cordura panels on our critical areas. The zippers on the side of the leg are perfect for placing on your snowmobile boots and securing the pants in place to ensure no snow enters your boot and the inner shorts add additional comfort and warmth to your suit, and can be easily removed and snapped back in place. The only downfall of these pants are that they are made snug, and if you have a rounder peach and thicker thighs, I would highly suggest you size up in these pants. I am a 5'7 woman, with a tiny waist and a rounder rump and usually wear a size Medium; but in these pants, I could have probably used a Large.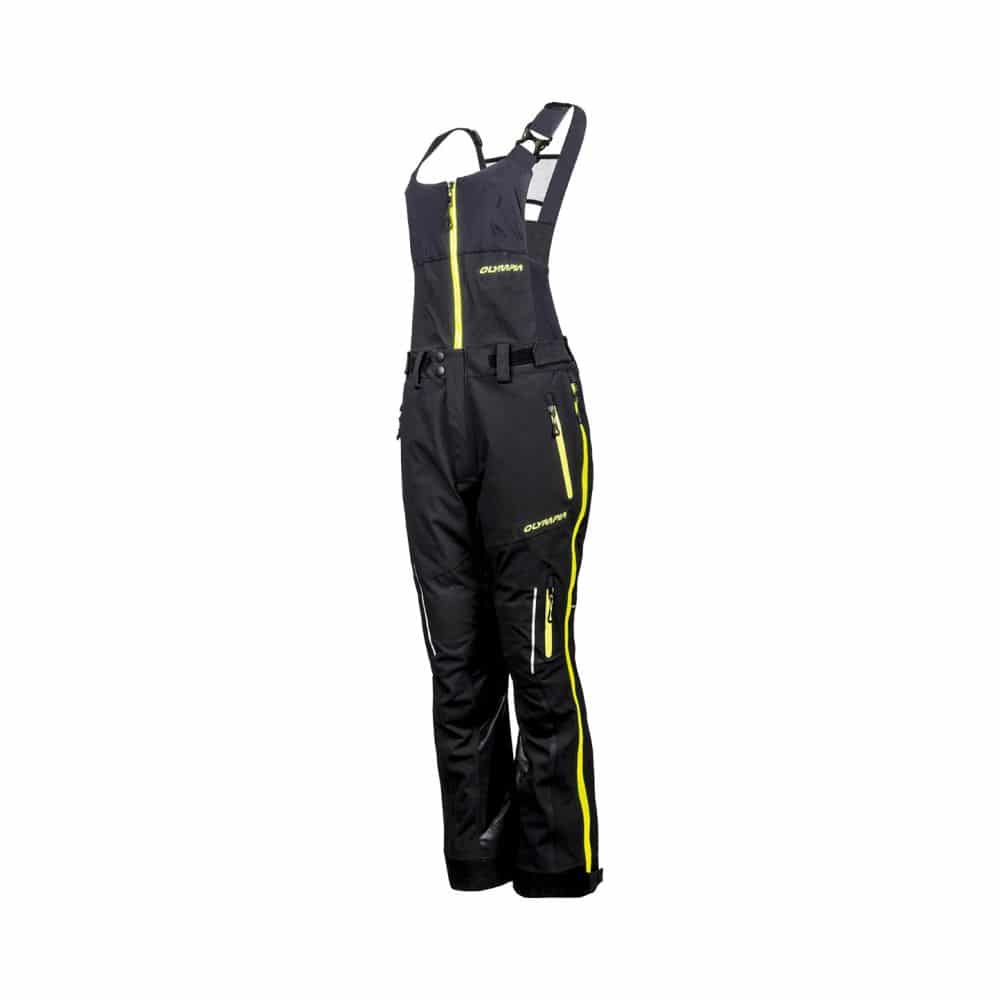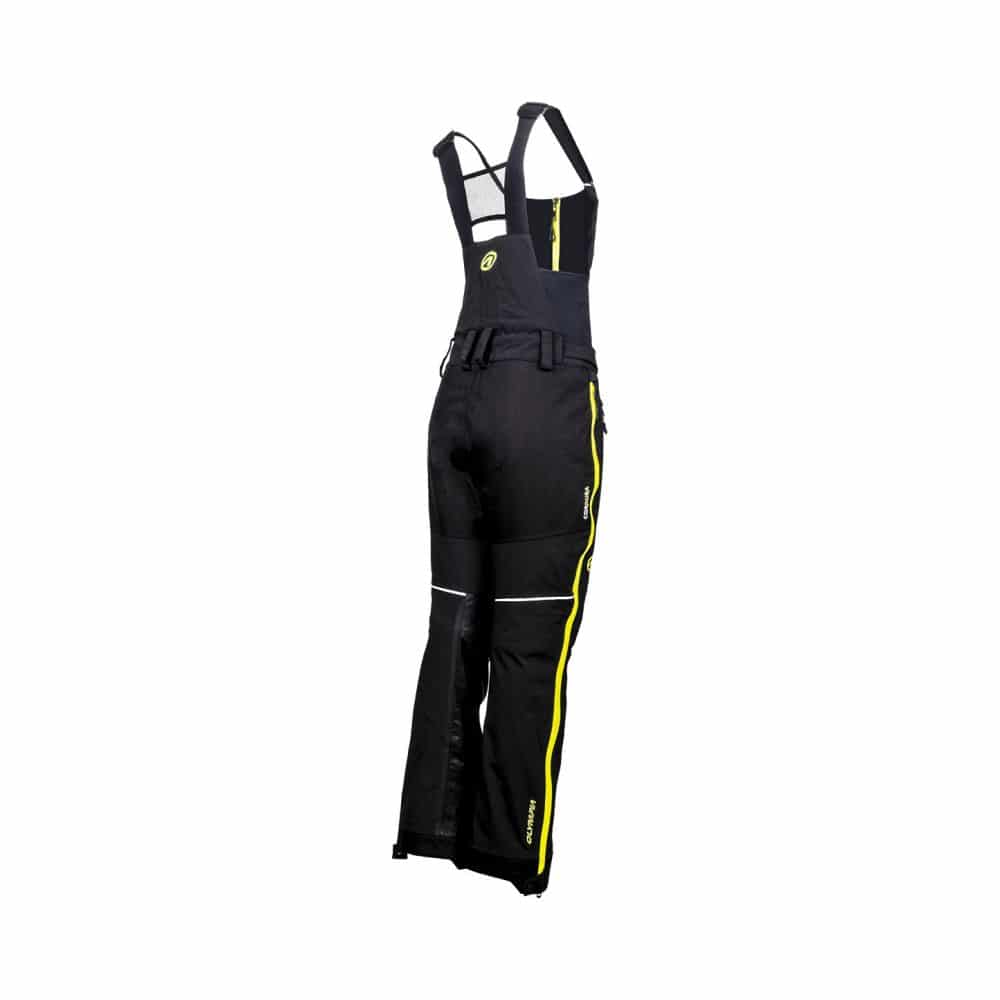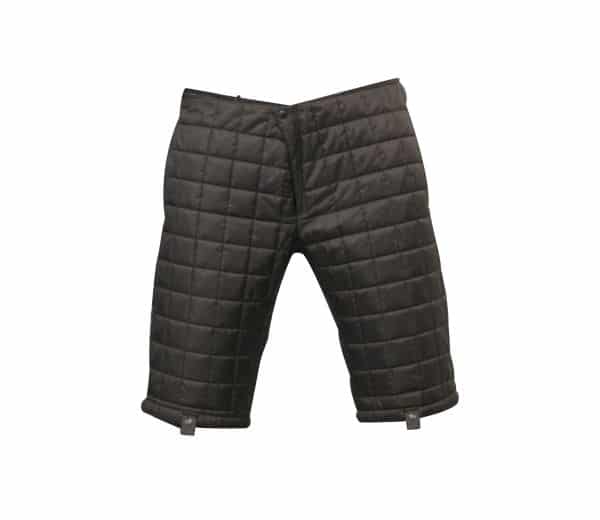 The Review
First off, I would like to say a huge thank you to both Chicks and Machines and Olympia for choosing me to review the Olympia Alma Suit. I am more than thrilled to announce that this may not be my last Olympia product! The fit is perfect and comfortable. The suit is warm and flexible, allowing me to move freely while keeping warm in the coolest of temperatures. The style is sleek, and the colors are eye-catching while leaving me with a suit that provides added visibility for additional safety measures while riding. The inner layer inside of the Alma Jacket has provided me with options if the weather changes and I am in need of less, or more layers.
All in all, I would recommend this suit to any rider.
If you are in the market for a two-piece suit, I recommend considering Olympia for your next winter purchase!
After all, winter is far from being over in the Maritimes!
Safe Riding, Gal Pals!