Who is Ready to let the Monster out of the Garage?
The temperatures are dropping and the leaves are falling: we are finally heading into winter season!
To some people, the four-letter word S.N.O.W. is very much dreaded. However, if you're as passionate about snowmobiling as I am, there is no better feeling than hearing the local weatherman forecast our first big snow fall.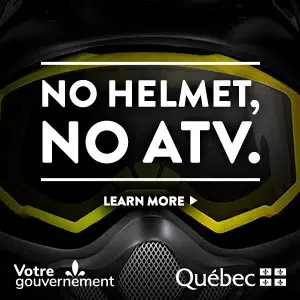 I can already smell the exhaust of the Polaris Assault warming up for our first ride in the freshly fallen white powder!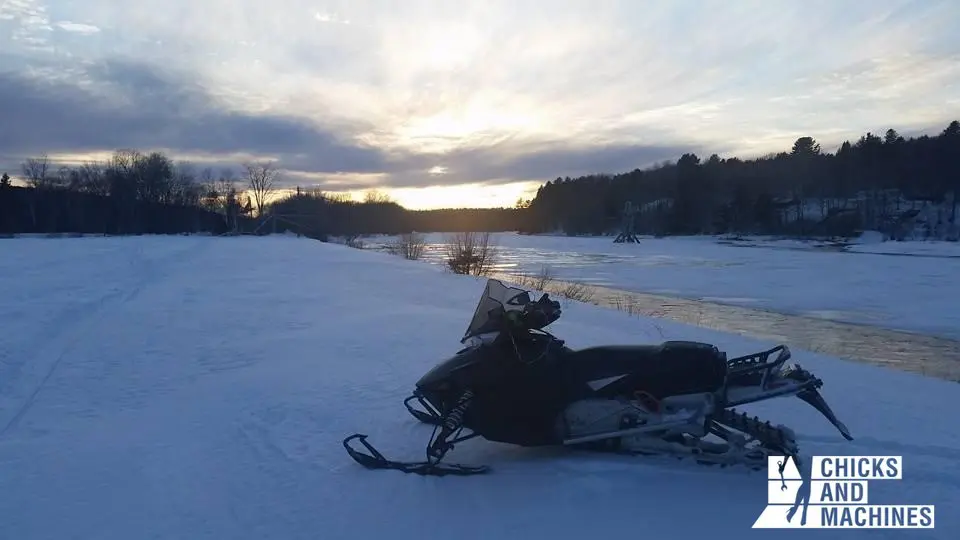 Pack your warmest gear, load your truck and hit the road… because we are going sledding in New Brunswick!
If you have never gotten the chance to snowmobile in Central New Brunswick, you are truly missing out. With over eight thousand kilometers of very well maintained and freshly groomed trails, featuring plenty of trail side accommodations, restaurants and gas stations, travelling is made effortless when making your way through our trail system. I can guarantee you will not leave New Brunswick disappointed after an outdoor adventure throughout our beautiful province. Seasonally, we welcome snowmobilers from coast to coast to coast, and beyond! New Brunswick is one of the leading snowmobile destinations on the East Coast.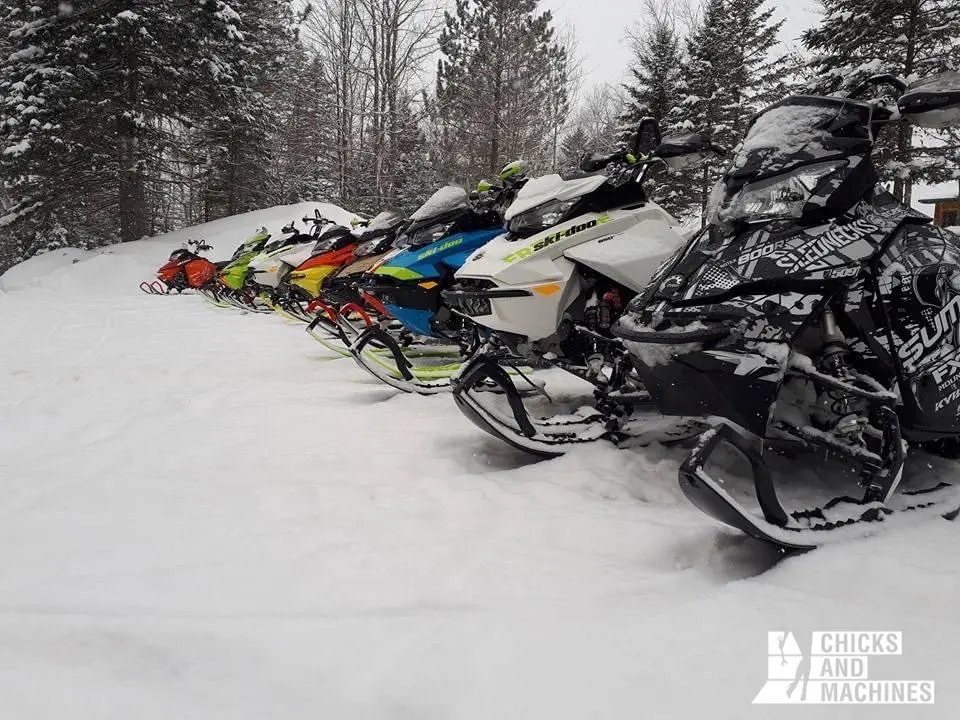 Snowmobiling: Fun for all Riding Levels
It is not about what you ride: all that matters is that you do. It doesn't matter how fast you go, as long as you're moving. Your skill level doesn't matter, as long as you are trying your best.
Once you get a taste of sledding in New Brunswick, you'll be hoping for snow too!
If you are a beginner or have never snowmobiled in New Brunswick before, I recommend doing some research before your arrival, and planning your trip based on the location you'd like to visit. There are many lodges throughout the province that offer guided tours and have snowmobiles on site for rentals. These folks will be more than happy to share their love of the sport with you, all while helping you navigate through a true winter wonderland.
Our trails have everything a rider can possibly wish for in a trail system – from breathtaking views, to twists and turns throughout some of the oldest forest in our area, to wide-open, straight stretches for the rider who seeks an intense adrenaline rush, you will be sure to experience the ultimate riding experience within our region.
You'll be impressed with how well-maintained, clearly marked and well-groomed our area is. It is not out of the ordinary to see one of our local snow clubs grooming the trails early in the morning morning or late at night, to give riders the perfect riding conditions. A freshly groomed trail makes for a wicked day of riding!
Keep in mind: if you choose to ride along these trails, you will require a NB trail permit.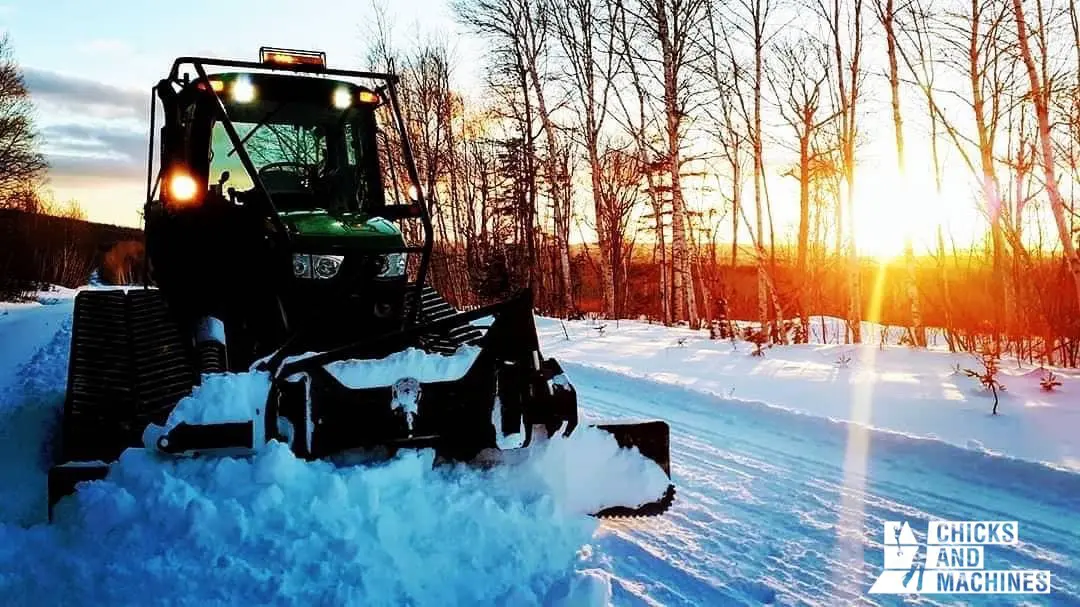 Not Into Trail Riding? No Problem!
If trails aren't your thing, we have areas for those who seek the adrenaline rush of back country riding.
Back country riding is exciting and becoming increasingly popular in our region. If you are adventurous and thrill seeking, this type of riding is for you. With extraordinary views, and the feeling of freedom wandering off the beaten path, this ride is perfectly suited for the adventurous rider! You'll be sure to feel the adrenaline pumping through your veins as your thumb squeezes the throttle and your machine makes its way through the open fields, the snowy forest, and the ridged hillsides.
Most back country snowmobiling requires you to travel the trail systems prior to accessing back country destinations: this means you will get to experience various riding conditions New Brunswick has to offer.
If you have never experienced riding in deep powder, be aware that you should prepare yourself before trying, as it is very different from cruising along the well-maintained trails.
Keep in mind that safety comes first! Make sure that you're dressed accordingly, and that your sled is full of fuel. I recommend packing an additional fuel can on your ride. Have the proper tools in tow for the unexpected incidents: we have all gotten stuck somewhere and have needed a shovel to help us dig our way out of a rut! It's important to remember to pack loads of snacks if you are planning an all-day trip: your body needs fuel as much as your sled does! If you are travelling with a group, make sure you set ground rules for the crew before departing, in order to make sure everyone sticks together and stays safe. Most importantly, have fun!
Read more about backcountry snowmobiling here:

Add This to Your Bucket List!
Winter is quickly approaching, which means it's the perfect time to start planning your winter getaway. If you haven't had the chance to snowmobile in New Brunswick, I encourage you to consider this magical place for your next destination.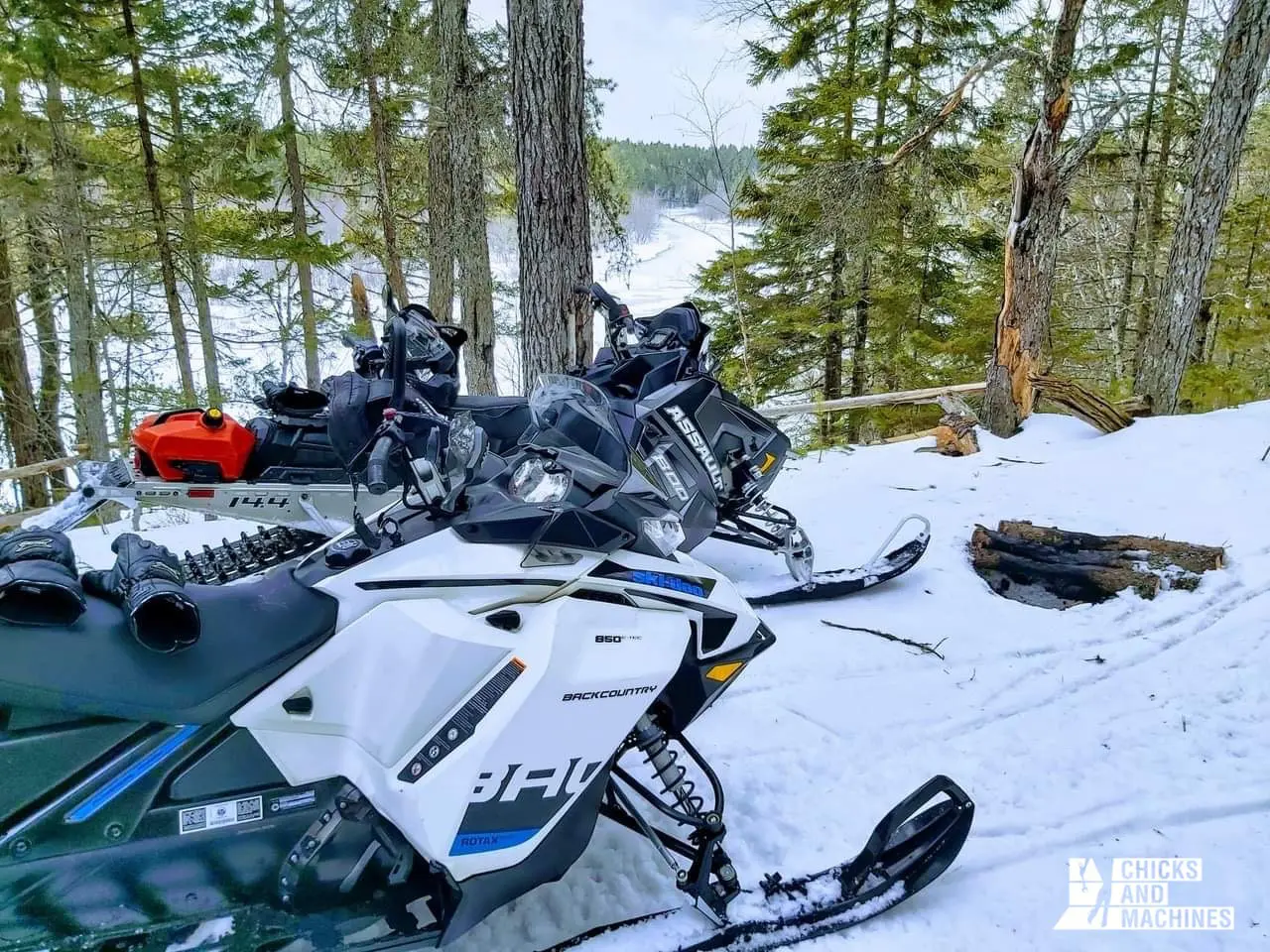 Who knows…you may just see me hosting an all chicks ride this winter! Stay tuned!
xx
- Karla