The 2021 BMW R 18 : a beast of a motorcycle!
This year, it seems the designers at BMW were feeling nostalgic, and also extra badass. They decided to remake an old classic into a modern beast, and I was lucky enough to test it.
A modern machine with historical roots
Inspired by the R 5 – often referred to by motorcycle fans as one of the most beautiful bikes ever made – the R 18 will immediately conquer the hearts of motorbike enthusiasts who are feeling nostalgic of BMW Motorrad's early days. The R 18 revisits classic BMW staples such as the double loop steel tube frame and the flowing exhaust. Thanks to the traditionally purist, no-frills design of the motorcycle, the attention immediately shifts to the iconic boxer engine as the bike's centerpiece, like in the good ol' days.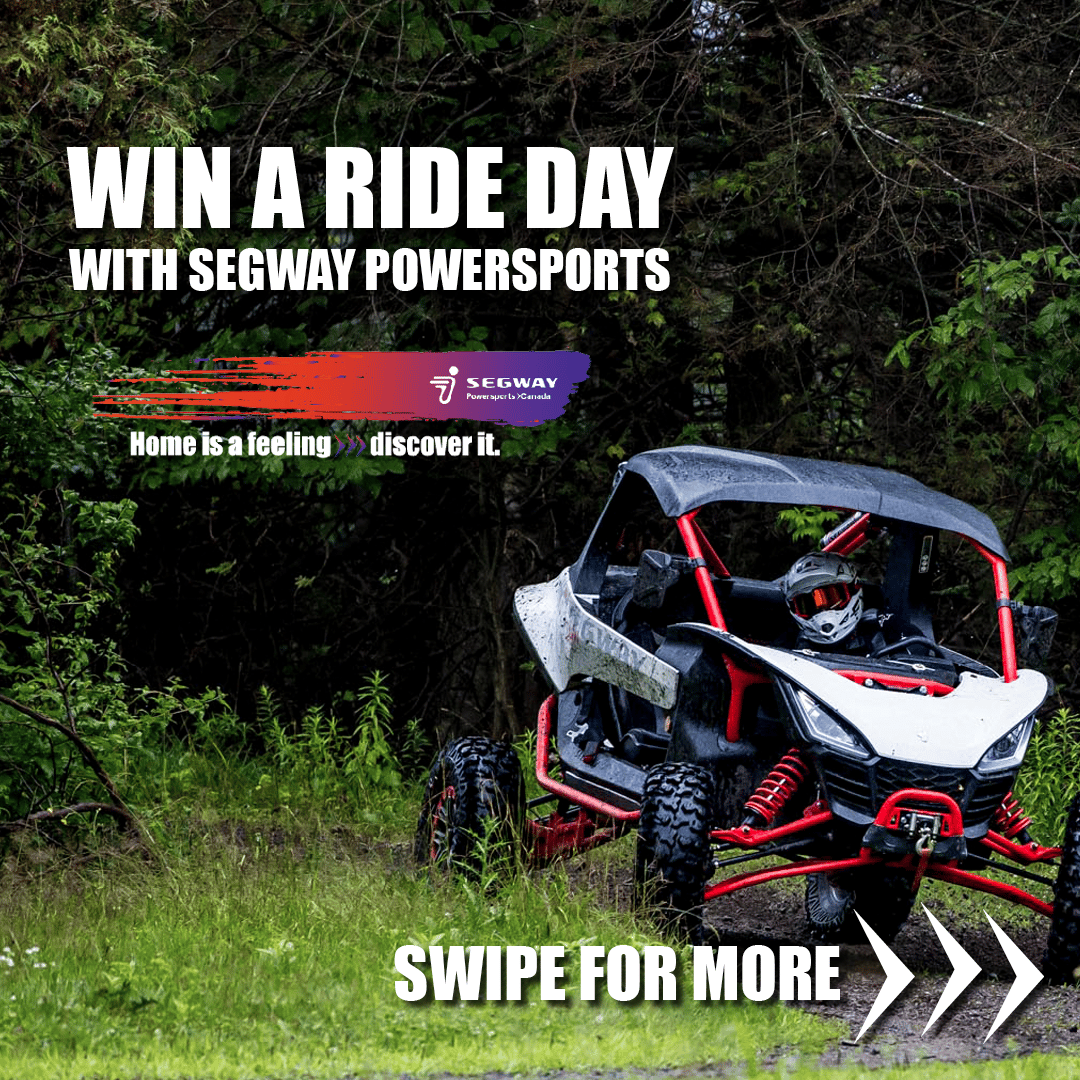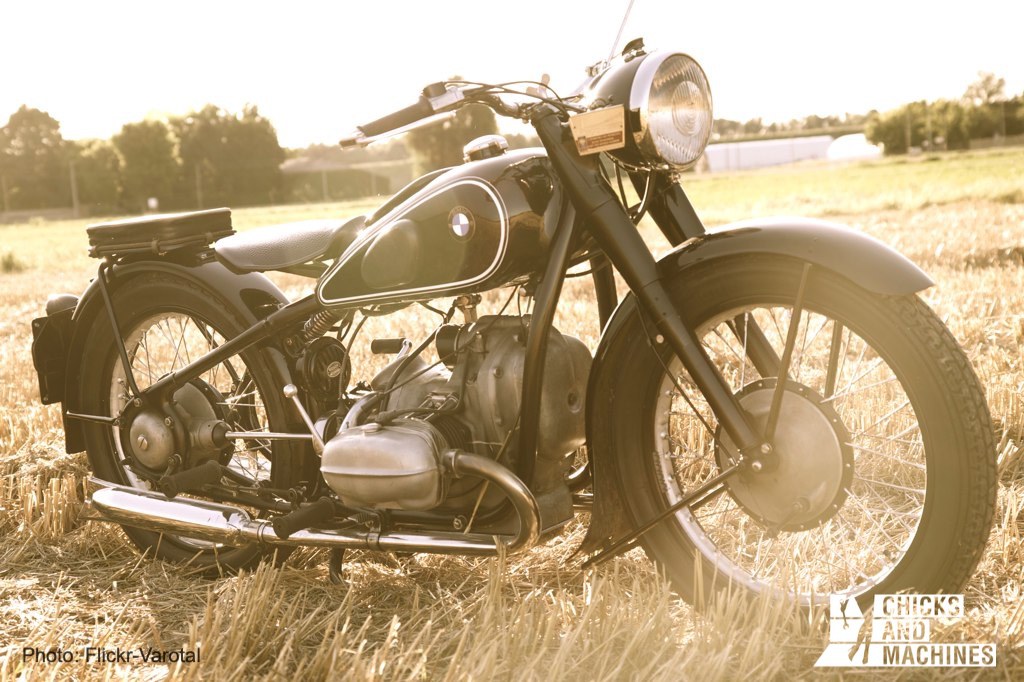 First Edition
Those lucky enough to get their hands on the First Edition of the R 18 will get a bike that is truly reminiscent of the classic R 5. The iconic double white stripes on the Black Storm Metallic fuel tank and rear fender is one example of an element that was taken from BMW's classic archives for this model. The emphasis on chrome design elements also make this edition stand out: the valve covers, hand and foot controls, master cylinders, brake calipers, mirrors and bar ends are all made of chrome. The "First Edition" side-panel badges are a nice final touch.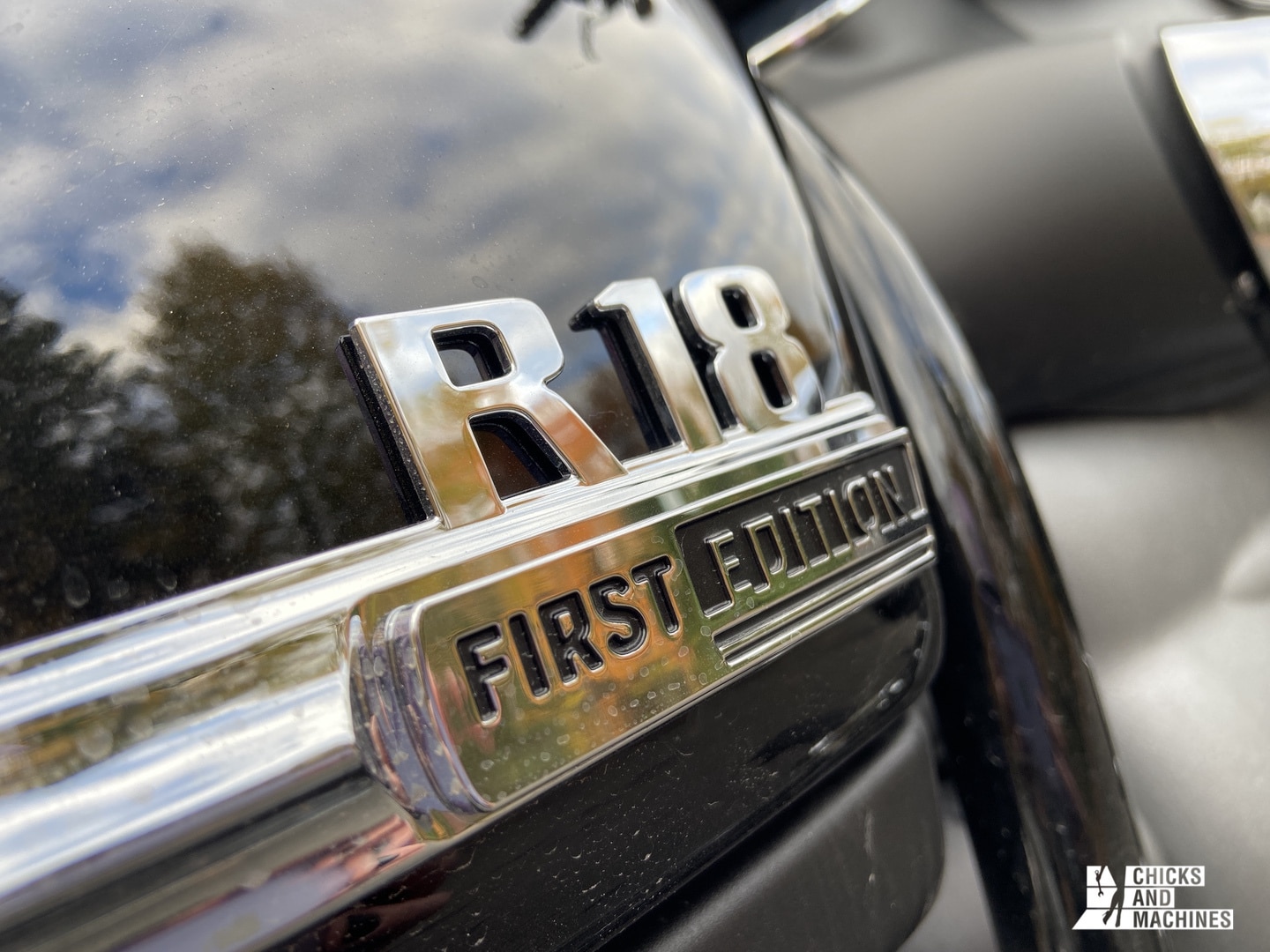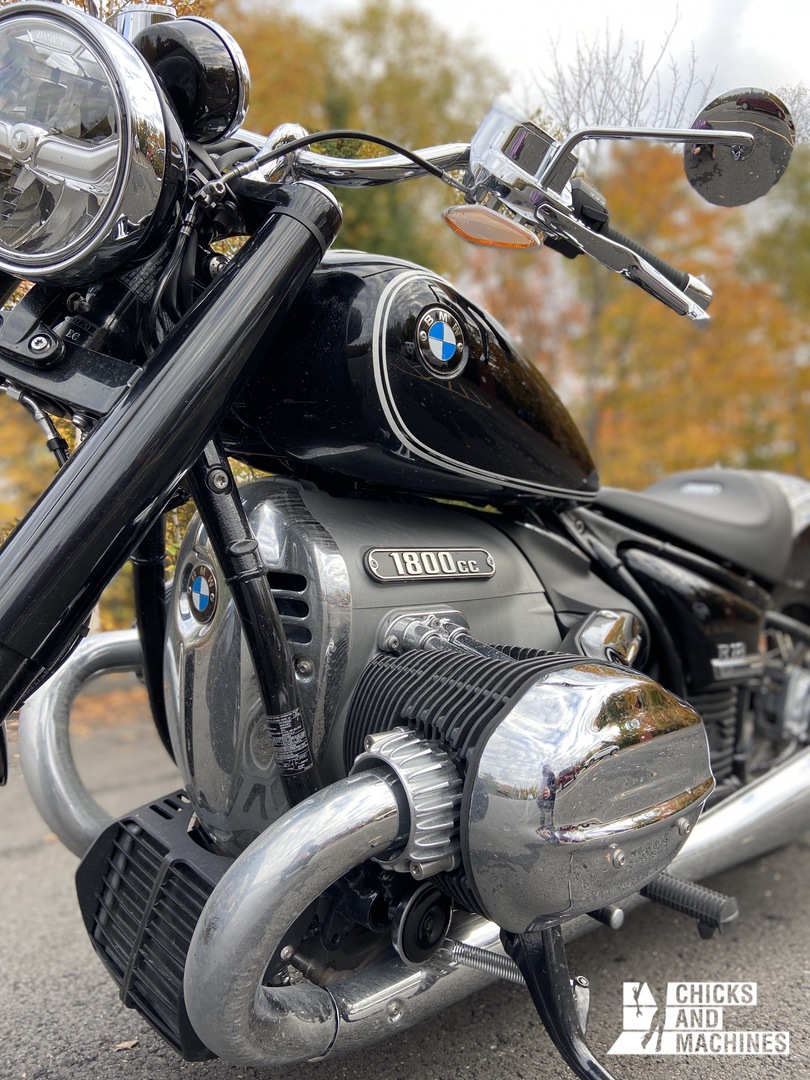 YOU MIGHT WANNA READ THIS ALSO:

As refined as it is powerful
The horizontally opposed cylinders certainly give the motorcycle a striking appearance, but this newly developed 2-cylinder boxer engine does so much more than add to the look of the bike.
Affectionately nicknamed the "Big Boxer," this engine boasts an incredible displacement of 1802 cc.  With four valves per cylinder and dual overhead camshafts on each, this is the most powerful 2-cylinder boxer engine ever to be used in motorcycle series production, and certainly the biggest boxer BMW has ever offered. An astounding 116 lbs-ft of torque is available at 3,000 rpm, with 91 hp at 4,750 rpm. Clocking in at a whopping 761 pounds, this bike is truly a monster of a machine.
At lower revolution levels, you can really feel the motorcycle's vibrations purring as it begs for more throttle; and it can certainly take it! All in all, the R 18 offers a ride that is as refined as it is performant.
"This bike's elegance is matched only by its incredible power."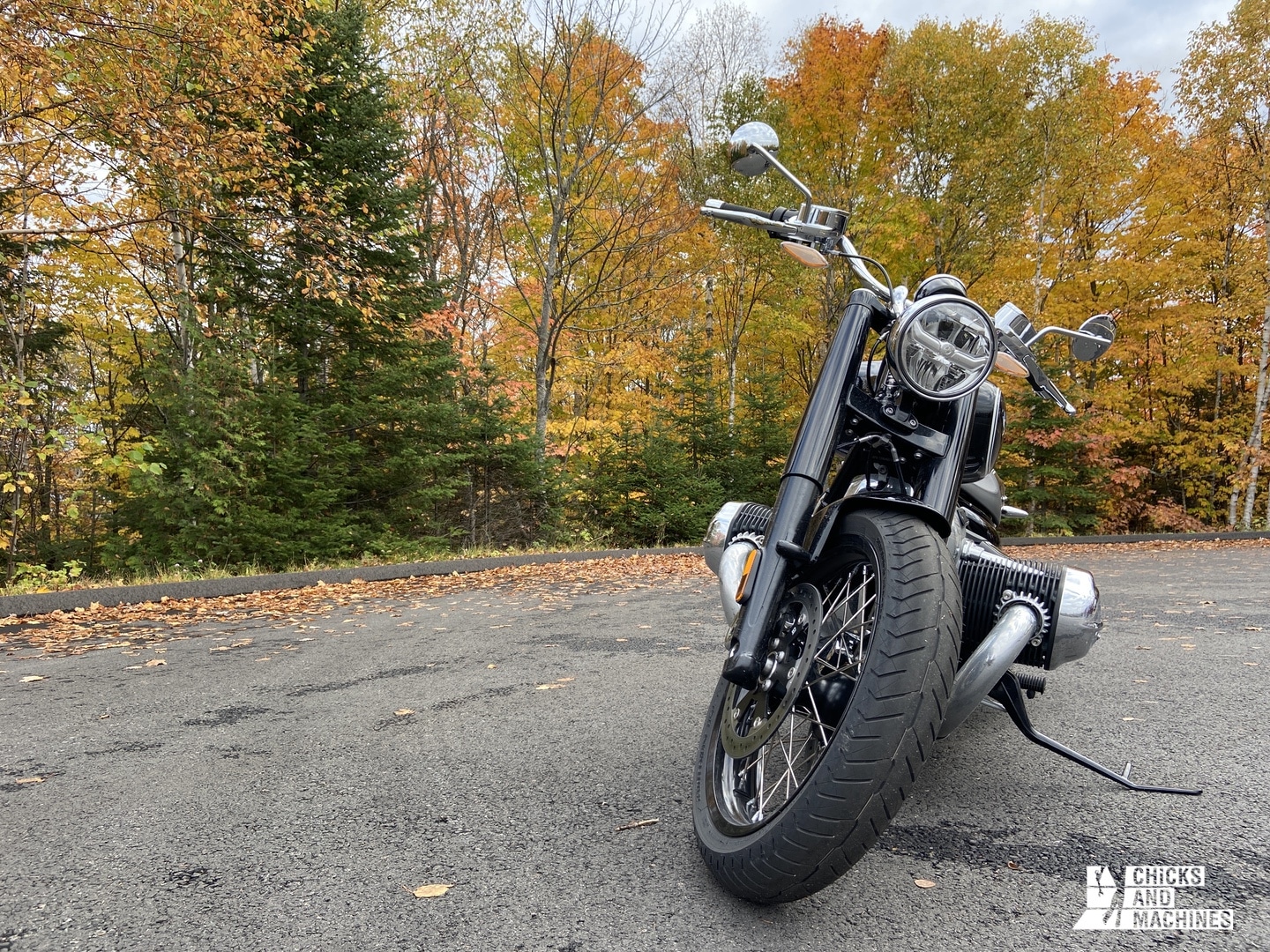 Other specs
Despite the classic essence of the bike, its designers sprinkled some state-of-the-art technology here and there, which I really appreciate.
"Loving the look of a classic bike shouldn't mean forfeiting comfort, safety and general riding pleasure."
The headlight is a modern LED light that shines very brightly; I got to test this bike in a mountainous road at night, and I could see incredibly well and far ahead. This is thanks to the reflective panels within the headlight, which serve to optimize lighting in all directions. I especially love the rear and brake light, which are integrated in a single LED indicator. This really adds to the motorcycle's purist look, which I love. Furthermore, the driveshaft is exposed, giving the bike an original and striking edge.
Add to that the keyless ride and the sweet, sweet heated handles (I can no longer live without them), and you've got yourself quite a motorcycle! A reverse gear is also available as an optional addition, which can come in handy when handling such a hefty bike.
A wide selection of seats, windshields, foot rests and other accent accessories are also available, enabling the bike's new owner to truly make it theirs.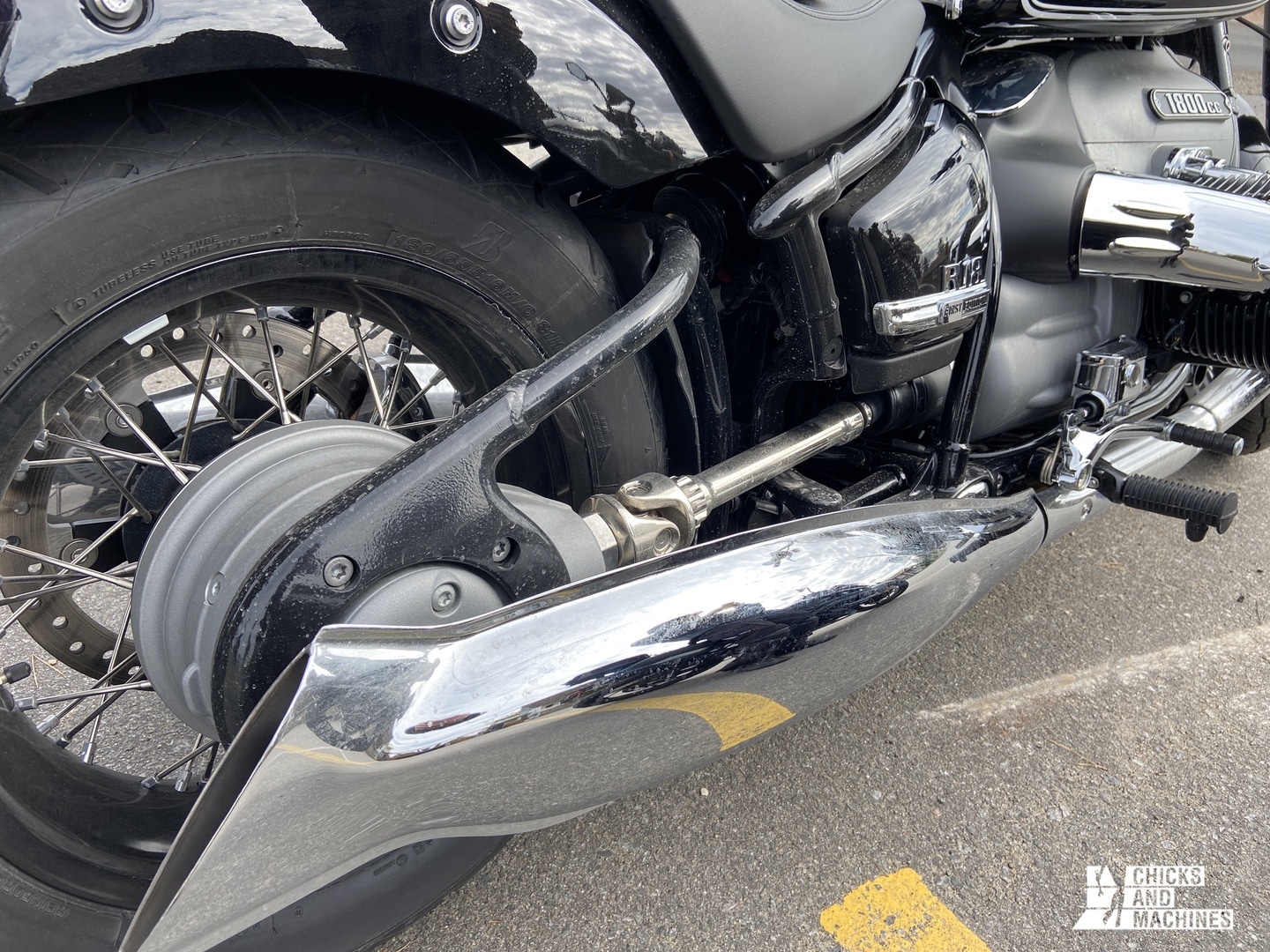 Rock, Roll, Rain
Three driving modes offer the rider the option to adjust the way the motorcycle behaves by the simple flick of an easily accessible button.
Rain mode limits the power and torque and softens the throttle response, for enhanced safety on wet pavement.
Roll is perfect for every day cruising; it can be considered the bike's "regular" setting.
If you really want to have fun, you can switch into Rock mode, which unleashes the motorcycle's full power and torque for a more aggressive (read: awesome) ride.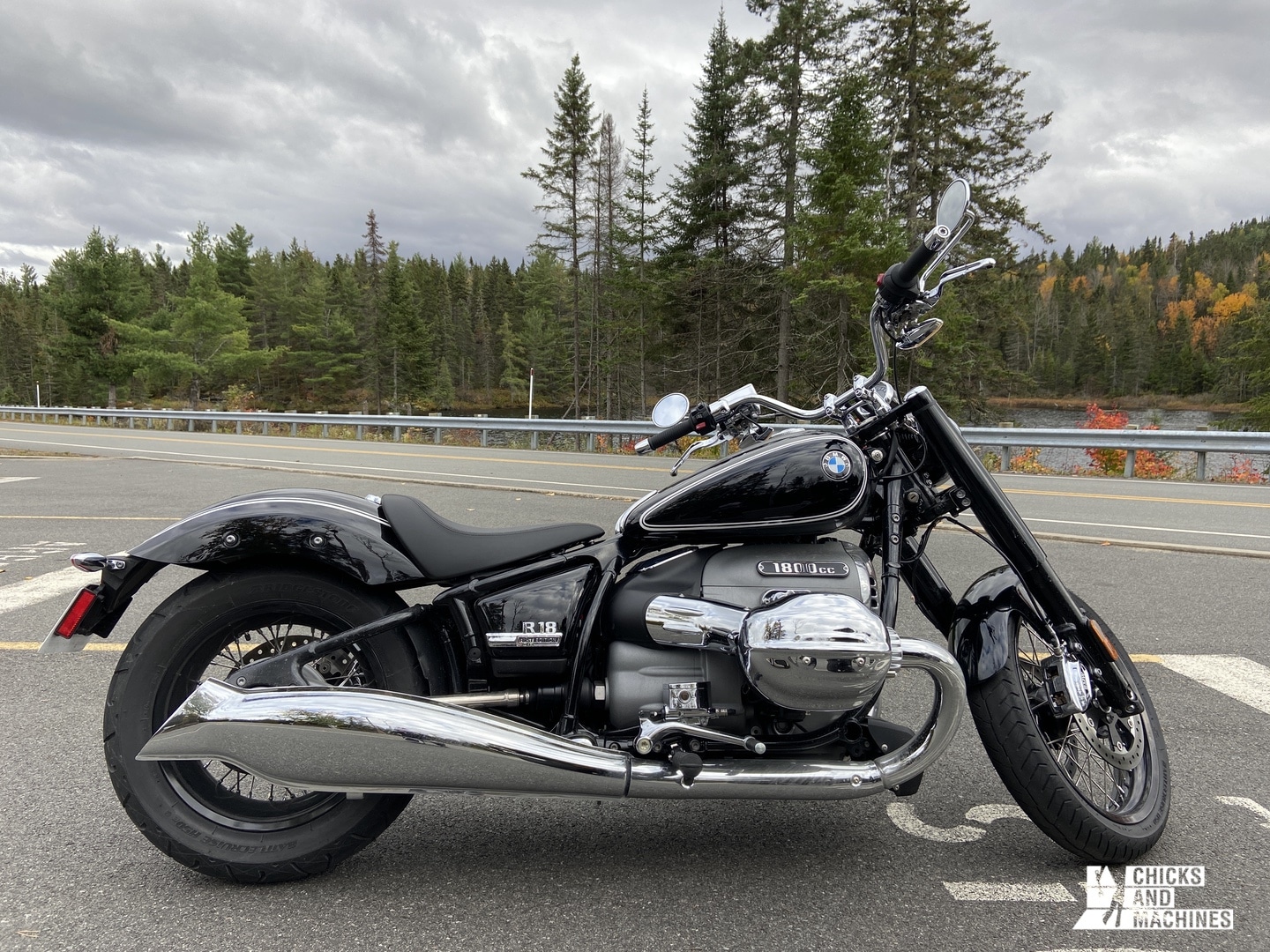 My impressions
As soon as I turned it on, I had to plant my feet solidly into the ground because of the sheer power of the boxer engine as the motor roared to life.
"I could tell I was about to have the time of my life."
At first, I was somewhat intimidated by the strength of the engine I held between my hands and by the size and weight of the motorcycle. However, I quickly became comfortable controlling the clutch and throttle, and was grateful for the low seat height, which enabled me to have both feet firmly on the ground at intersections.
I can assure you that this bike is a head-turner. I had several people come up to ask questions about the bike, and many people on the road did double takes when I passed by. It's such an impressive, unique, refined motorcycle; it is no surprise that it attracts so much attention.
If I were to buy this bike, however, I would start by changing the handles. The stock grip is made of vertical lines, which doesn't offer much grip much at all. I constantly had to readjust my hands because they were slipping, which became frustrating and quite physically tiresome. If you are a shorter person like me, I would also recommend choosing another set of handlebars that is more curved towards the rider: the stock ones were too far forward for me, and my hands were very wide apart. For reference, I am 5 feet tall.
If you purchase this bike, make sure you get a crash course on removing the gas cap and putting it back into place; because the mechanism isn't instinctive, I had to do a few Google searches and give a phone call or two for help when I was at the gas station!
That being said, I was very impressed with how easy it is to manoeuvre this giant! By the time I arrived at Mauricie Park, I was already comfortable enough to attack the curves with full confidence; and the motorcycle responded beautifully. Don't let the initial vibration of the boxer engine fool you: as soon as the bike hits its sweet rpm spot, the ride is as smooth as can be.
All in all, the R 18 is an exceptional, sophisticated, and powerful bike that is both modern and reminiscent of simpler times.
It is truly a beautiful homage to the R 5.
Consider me highly impressed, BMW Motorrad!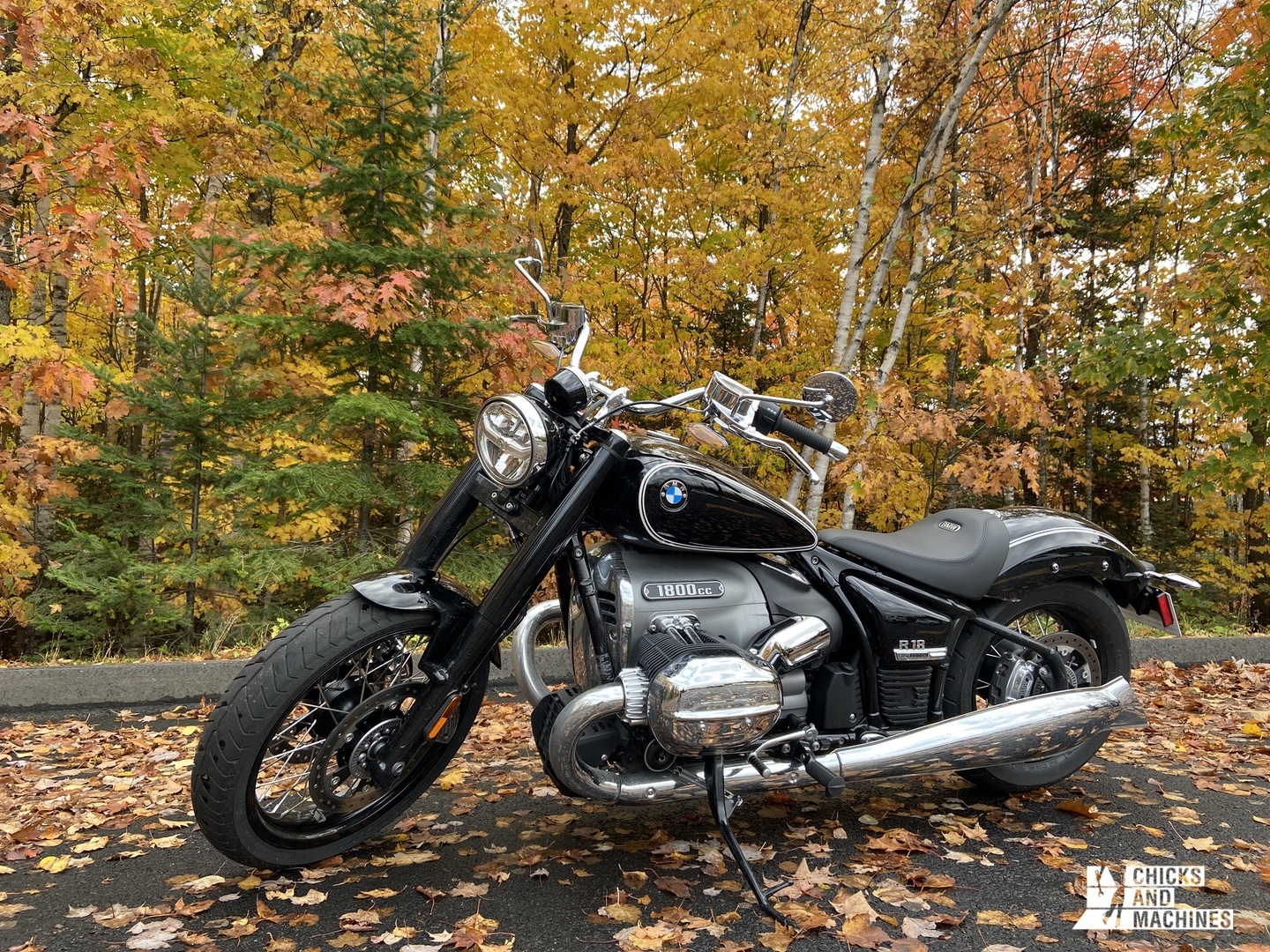 Final thoughts
With the R 18, BMW has entered the cruiser market with a major bang. The competition has better watch out, because there's an impressive new player in town.
There's a beast inside this bike, and it wants out.
Will you unleash it?
xx
Émilie
PS I wish to sincerely thank BMW Canada for this incredible opportunity!