Sensation & Ergonomics
The learning curve on the BMW F900 R is very steep: it takes no time before you truly feel in control. It is not a very heavy motorcycle (465 pounds), and its weight is well balanced.
Ergonomics is always a point that I carefully consider. I want to feel good and confident, while being comfortable enough to ride for several hours at a time.
The riding position is quite straight, with a slight forward lean, giving the rider the sensation of being in perfect harmony with the bike. It's comfortable, but for short periods of time.
The height of the seat is 32 inches, and I could easily touch the ground, giving me even more stability. For reference, I am 5'6″. Are you shorter? No problem! You can change your saddle for a lower seat, or you can modify the chassis to lower the height of the bike itself, and thus the seat height.
If your goal is to enjoy long motorcycle trips, I suggest adding the optional high handlebars, a comfort seat and a higher windshield. This way, you will be better equipped to fully enjoy your ride.
BMW offers a million options, both in terms of ergonomics and storage. That adds up to extra costs, but to have a motorcycle that perfectly meets your needs, it's worth it!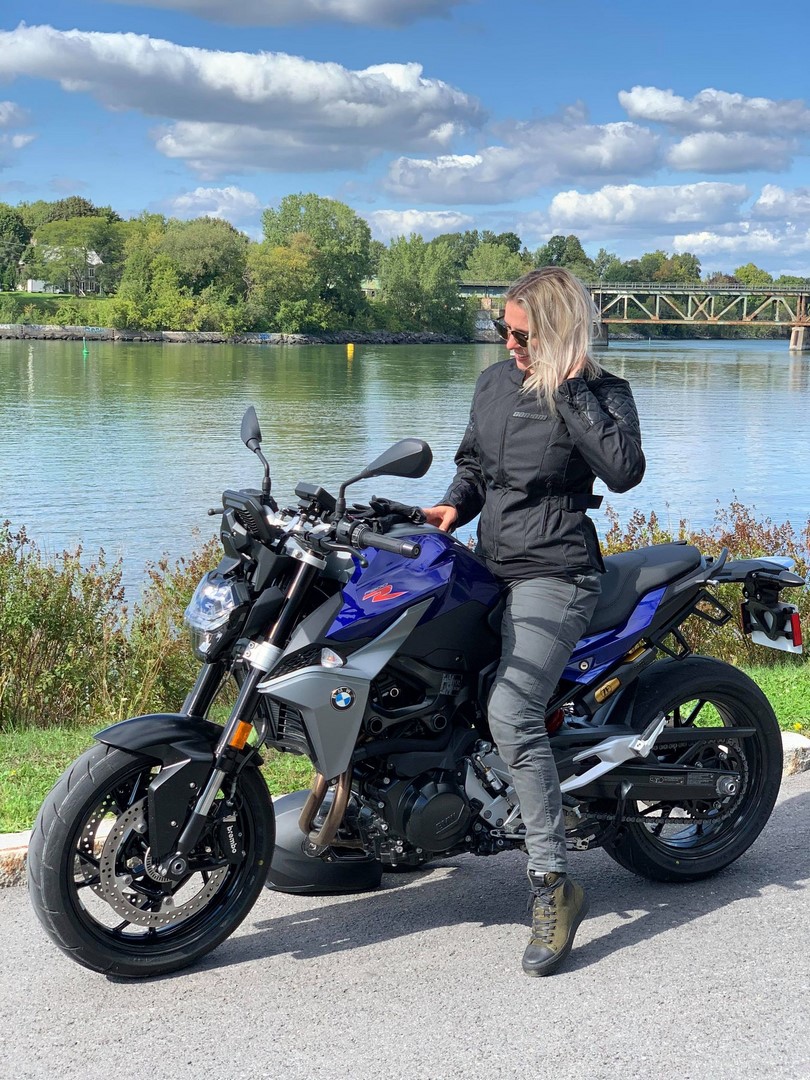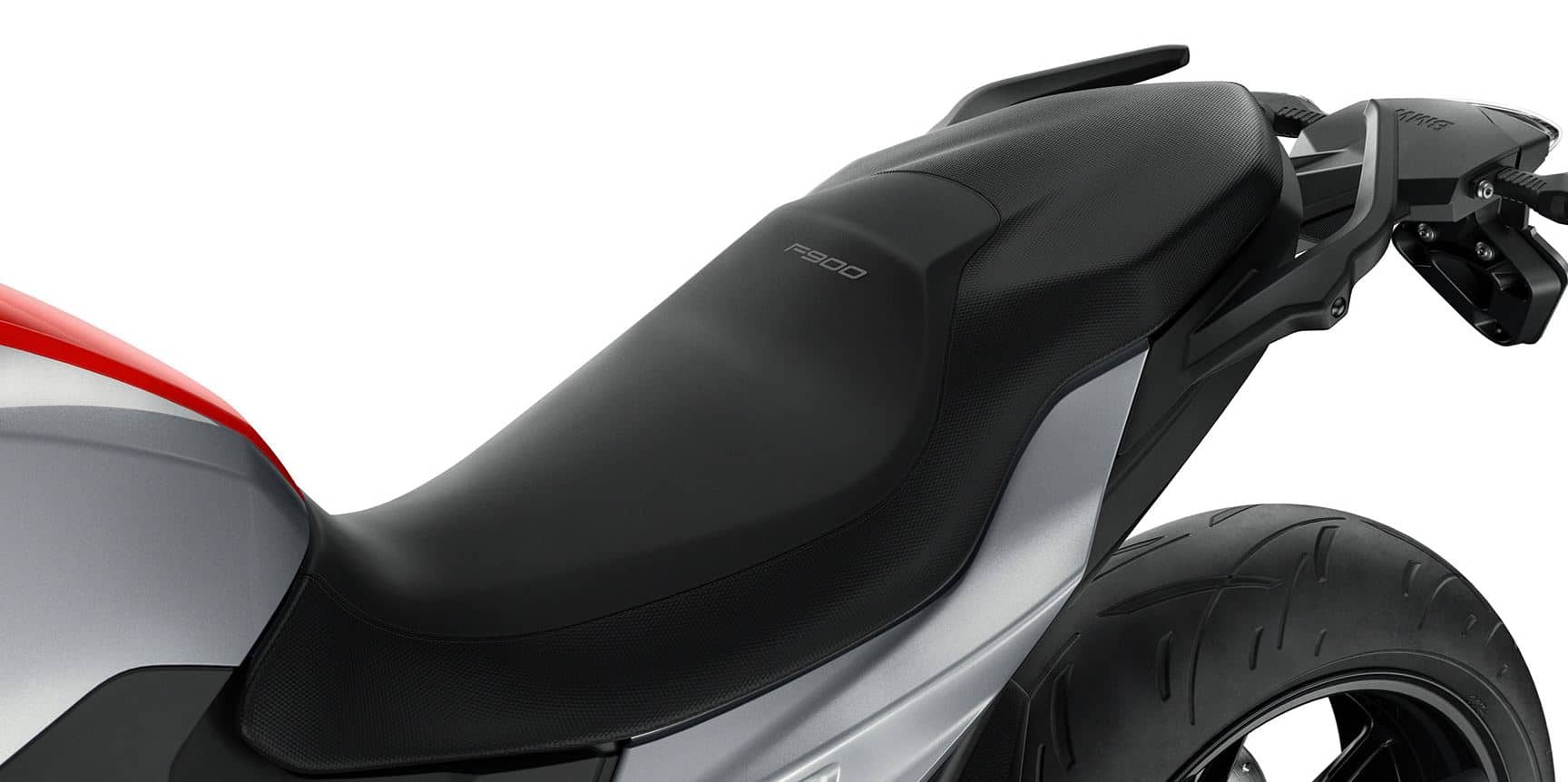 The BMW F900 R's Engine & Driving Modes
This Roadster has a tranquil power to it. Its 895cc engine delivers its power smoothly. Accelerations are brisk, especially in Dynamic mode, without being too aggressive. It makes you feel its full force without being scary. It's responsive, and no matter how fast you go, it will always give you the power you need. There's a lot of fun to be had with its 99 hp! The BMW F900 R has 6 speeds, and a very pleasant little extra: the "Quickshift," which provides extra responsiveness.
With the Pro driving mode, you can choose between Rain, Road & Dynamic modes. Your bike will therefore adapt to the situation. Of course, power is delivered differently in each mode, but the Pro ABS, Dynamic Traction Control (DTC), Dynamic Brake Control (DBC) and Engine Brake Control (EBC) also adapt. For added safety, HBD and the new EBC prevent the rear wheel from skidding in moments of hard braking or dynamic acceleration.
Having tested it, the rider really feels that the motorcycle is working to keep us safe. This is a big plus in this sport, which is dangerous and where we are often at the mercy of other vehicles.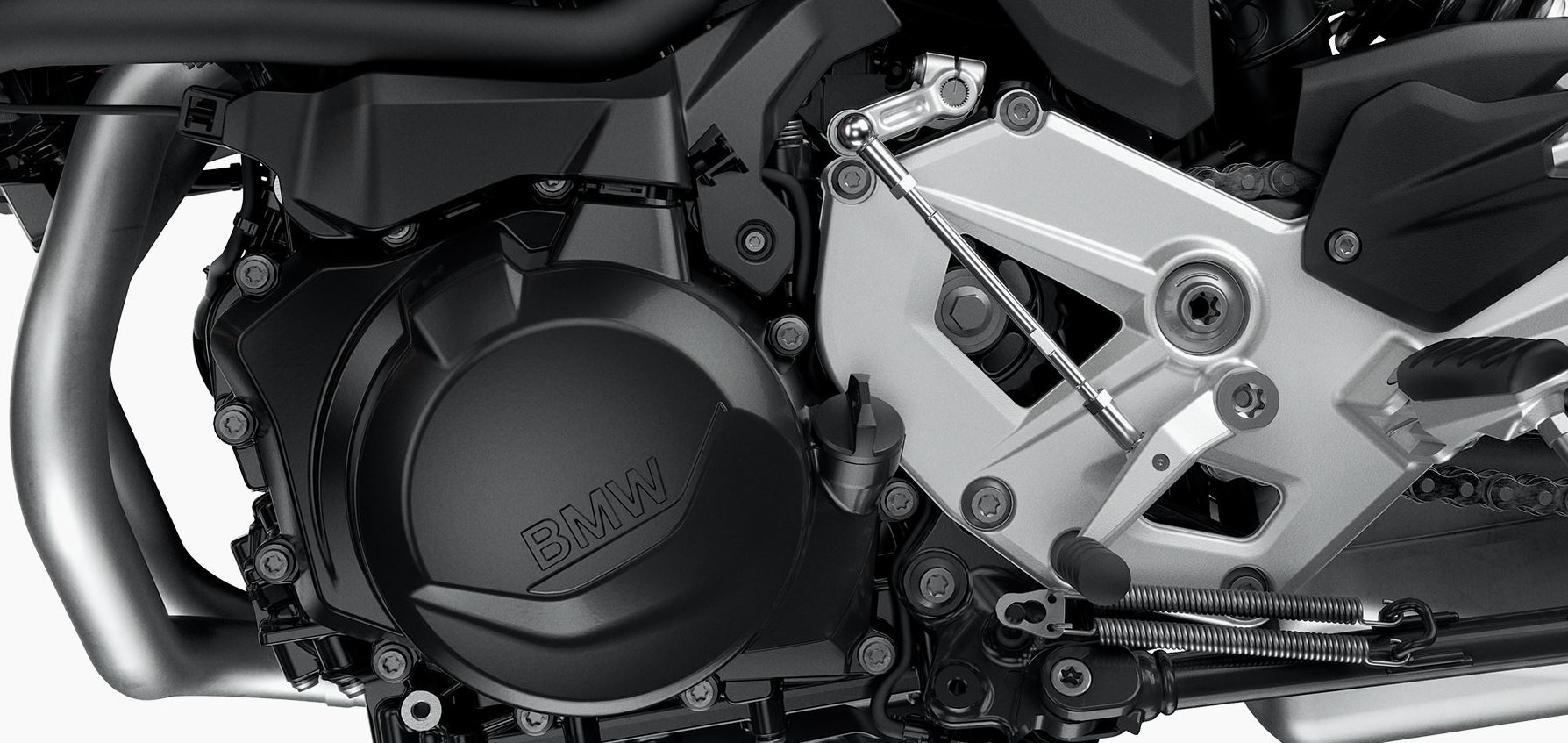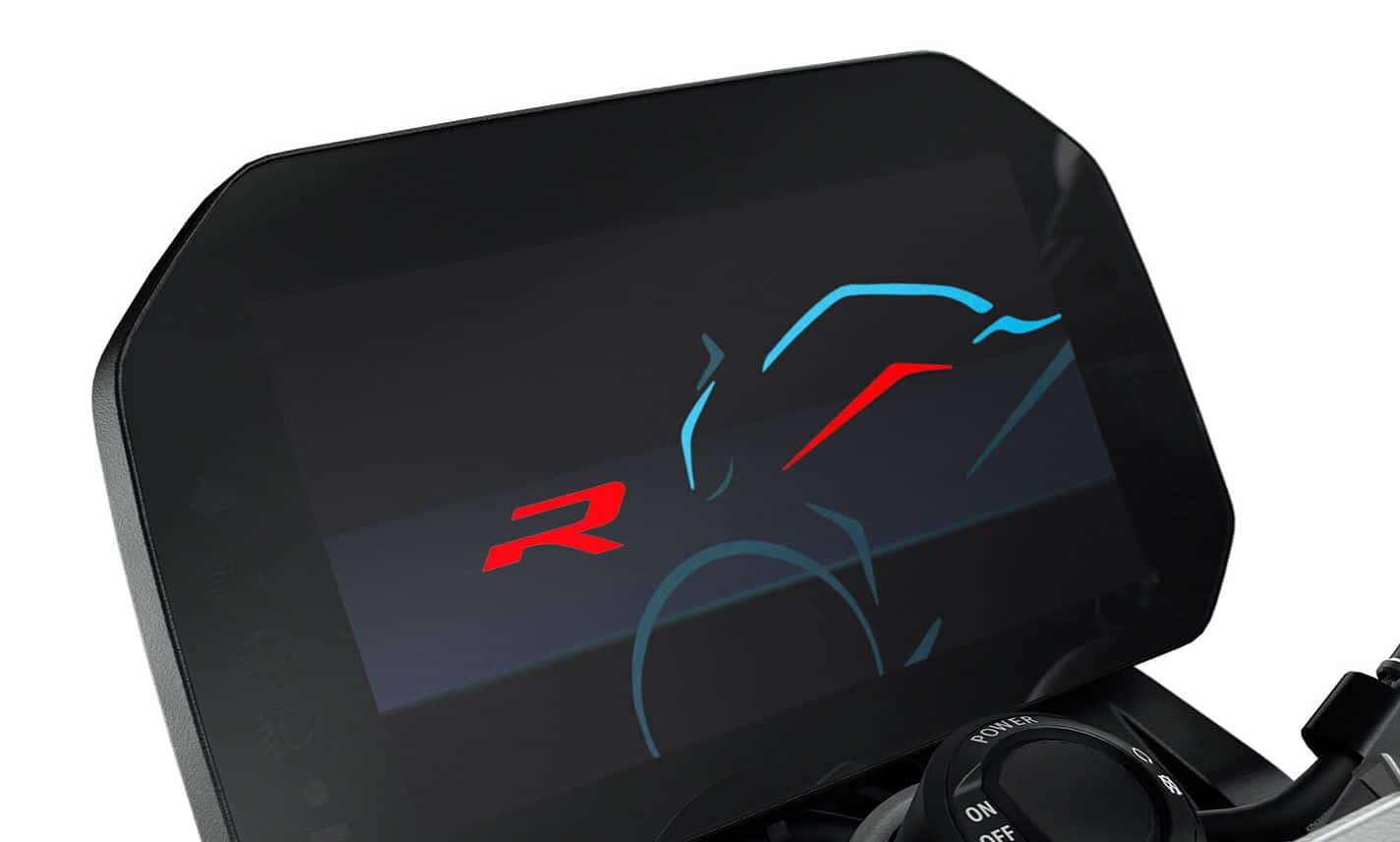 Curves & Suspension
I think the point that won me over the most was this bike's ease in curves. A big thumbs up for BMW, who has created a bike that is ready for any curve. The BMW F900 R gives the rider confidence, and it leans intuitively. "Look where you want to go," and I swear, the bike will go there. I've rarely had so much fun attacking twists and turns on the road!
The suspension works well and makes the ride comfortable. In addition, the suspension adjusts electronically depending on whether you are alone, have a passenger or are carrying luggage.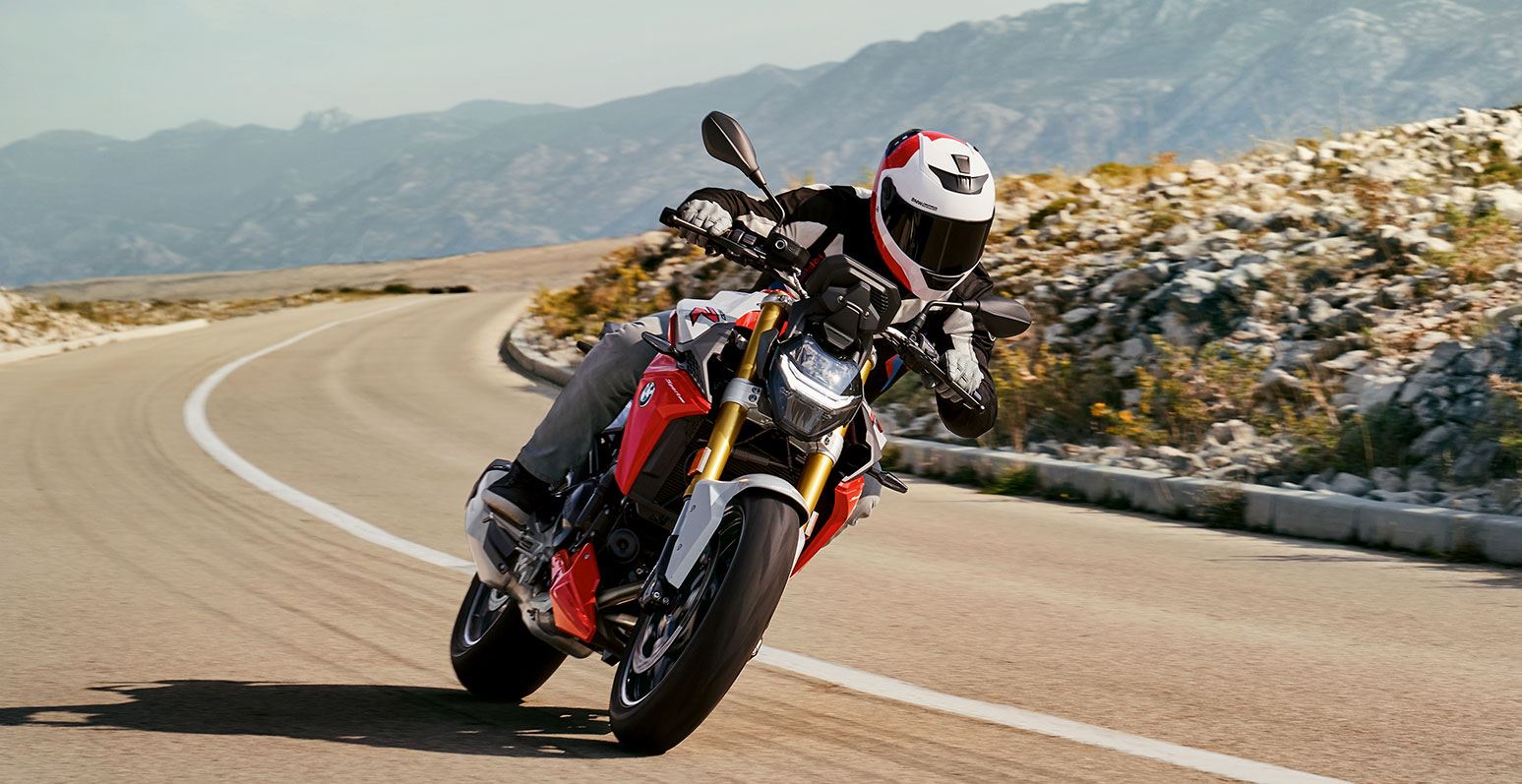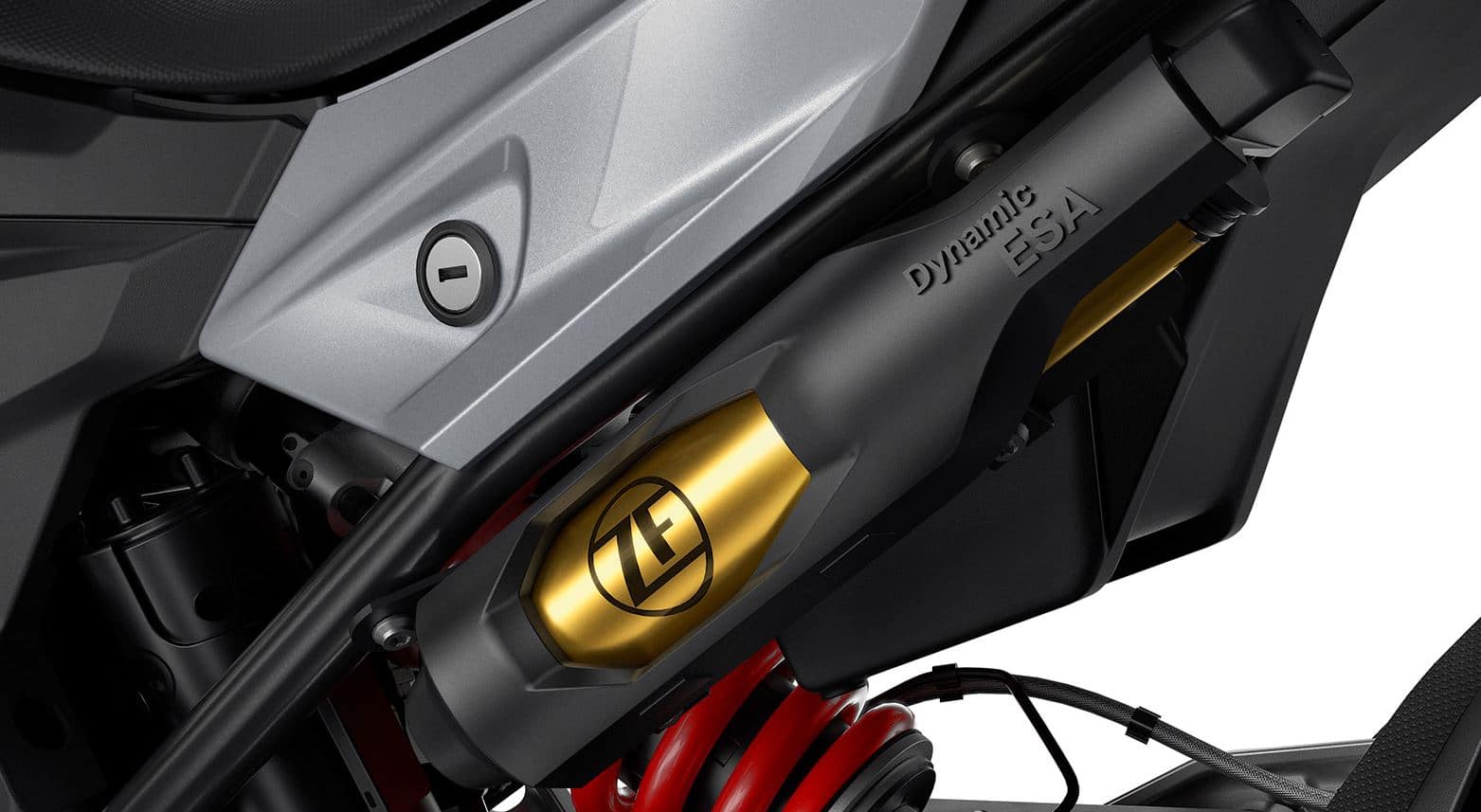 Accessories for the BMW F900 R
Adaptive LED lights activate when the bike is tilted more than 7 degrees, which allows for enhanced vision in curves. A little touch of added safety!
And then there's the screen with all its options! You can download the BMW Motorrad application to connect your phone to it via Bluetooth. The colour TFT screen is 6.5 inches in size, and you can find a ton of info on it…almost too much, even! My two favorite features are the navigation feature and the fact that the screen displays your lean angle as you drive in curves.
To download the app, here's where to go:
Adroid: https://play.google.com/store/apps/details?id=com.bmw.ConnectedRide.na&hl=en_US&gl=US
iPhone: https://apps.apple.com/ca/app/bmw-motorrad-connected/id1250173746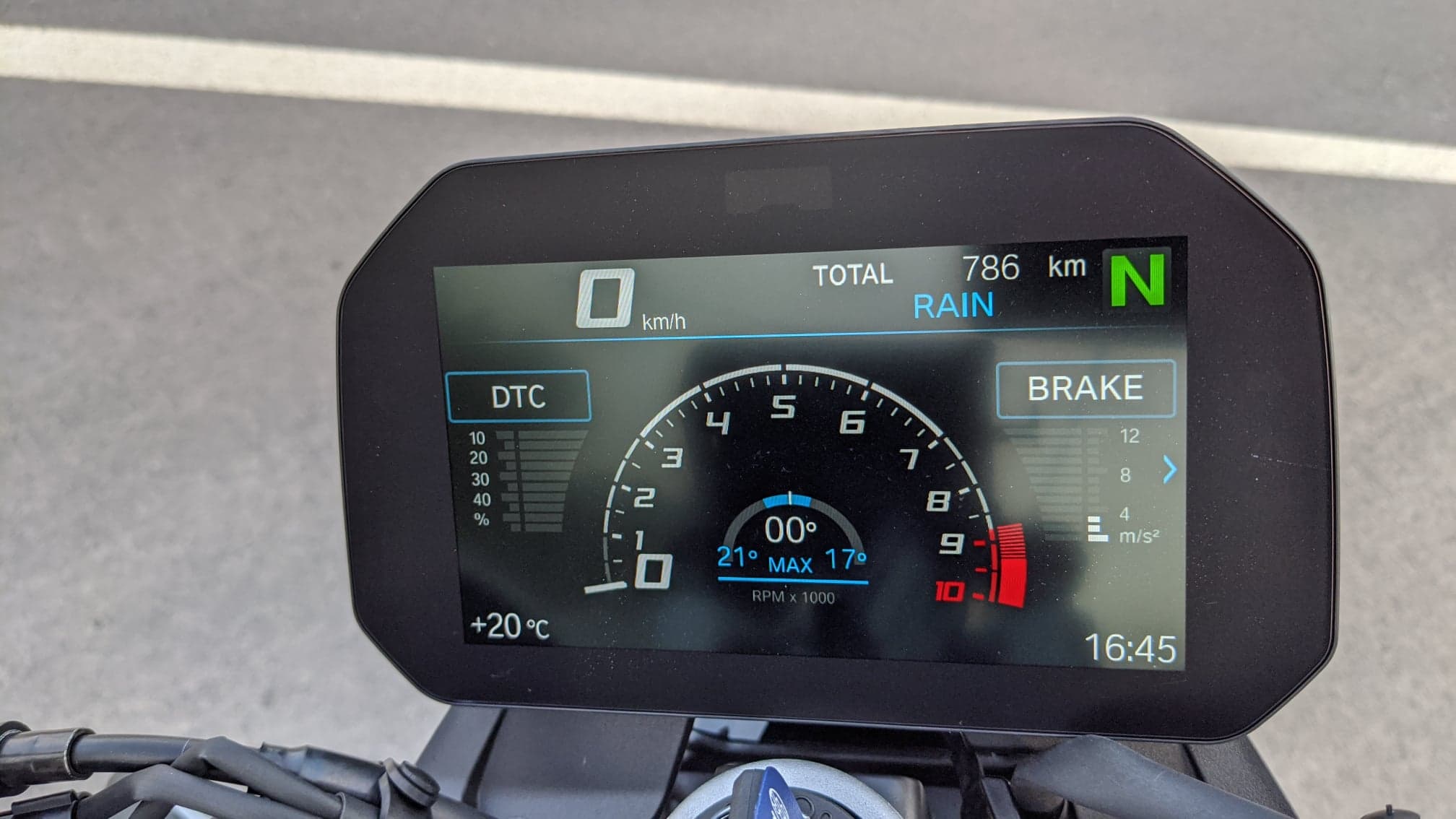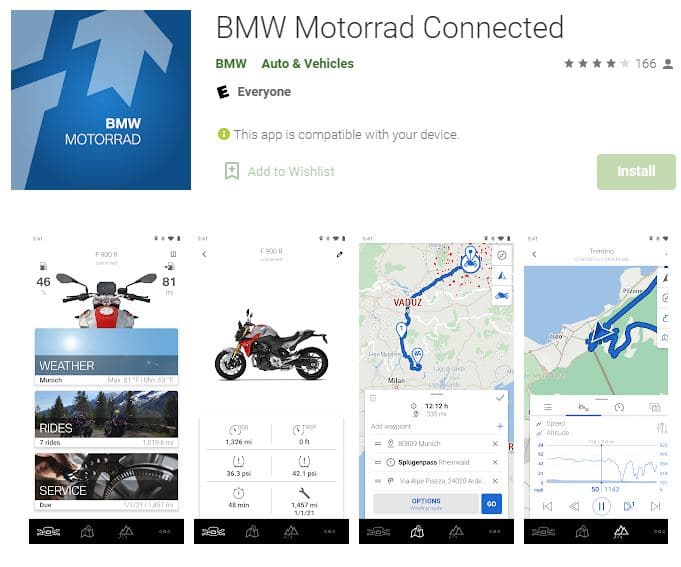 Because Perfection Doesn't Exist
I find that the BMW F900 R lacks a little bit in terms of comfort. After an hour, you can already feel the fatigue settling in. Luckily, BMW offers a ton of options to improve that, but there are extra costs associated with such additions.
Putting it in neutral is a challenge almost every time.
It may sound silly, but I found it quite difficult to find the neutral position: when you get to traffic lights, it's unpleasant to have to fiddle around to find it. The gear ratio is very short, so you don't really feel the change between first gear, neutral and second gear. That being said, the model I tried had only a few kilometers on the odometer; maybe this aspect settles itself over time, and once the rider gets used to it.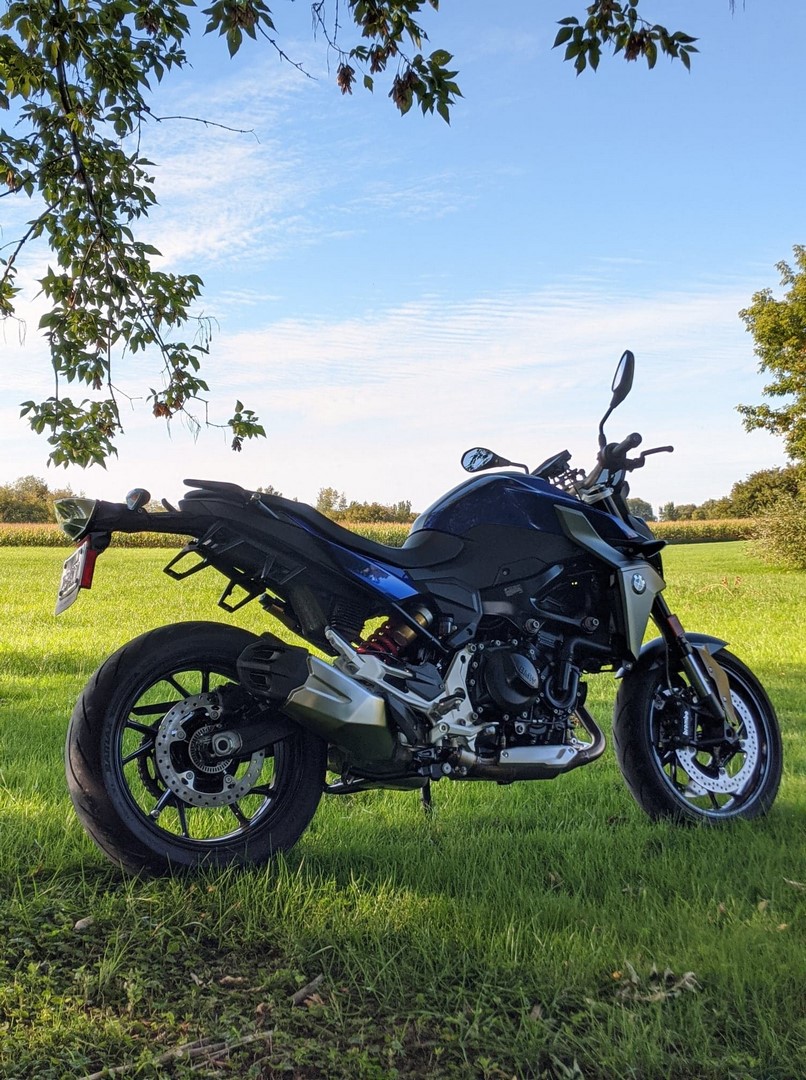 In Conclusion
I definitely consider this road test a success. This bike has the quality of being in perfect harmony with its driver. I recommend this motorcycle to people who are looking for a bike that is lower and easy to handle. In curves, it is fun and intuitive. It's like it knows what you want to do and where you want to go. If this is the kind of motorcycle you are looking for, I strongly recommend that you try it out at a dealer.
Thank you to BMW Canada for this opportunity.