As a newcomer to the winter powersports scene, the brand-new Ski-Doo MXZ NEO + 2023 was incredibly appealing to me! When I was offered a wonderful trip to a Zec (controlled harvesting zone) in the lower river, to ride a brand new snowmobile, I immediately said yes!
What a great context to learn about this sport than to have the chance to drive a new model adapted to my beginner/intermediate level while observing breathtaking landscapes. The stars were aligned! So, I headed to Rimouski to join Cyndi Martin and the gang from Chicks and Machines for a test ride of the new MXZ NEO + 2023 from Ski-Doo!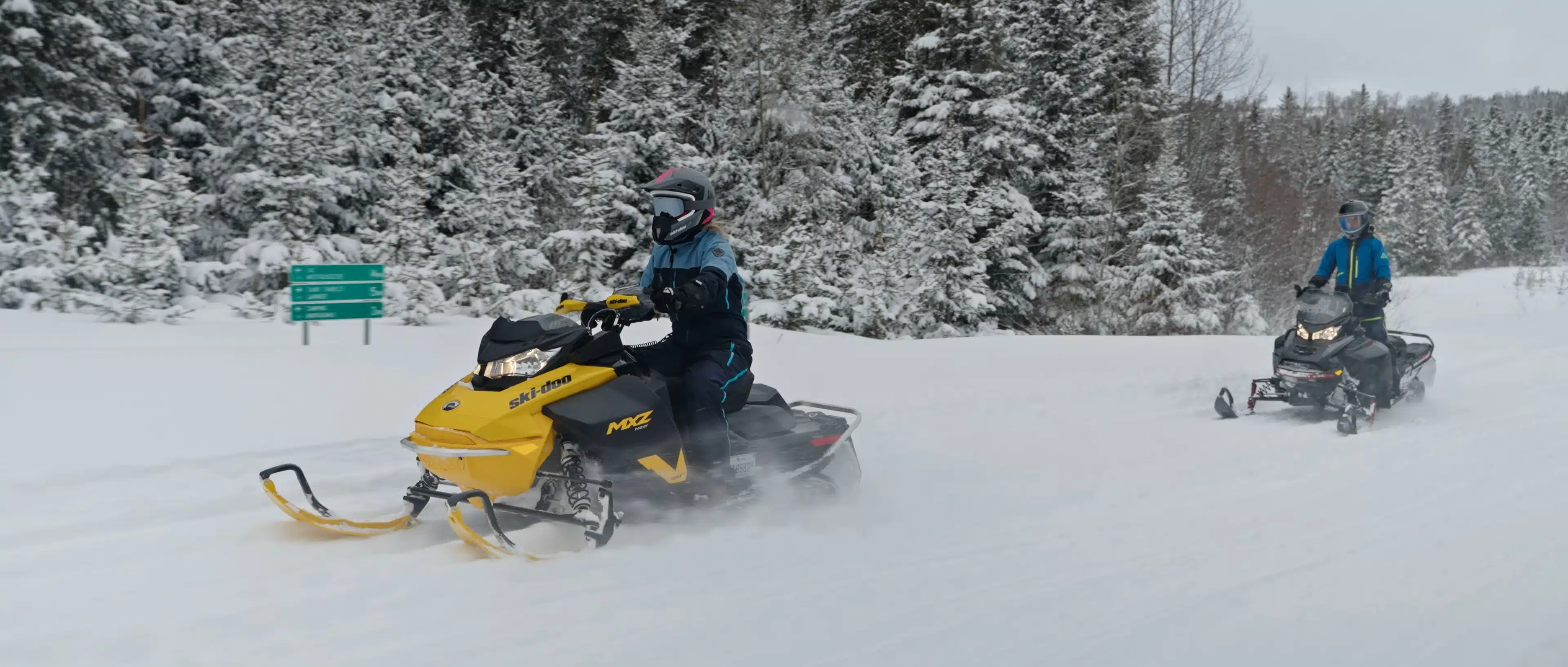 The meeting with my fantastic machine!
Once I arrived, I was so excited. I was excited and happy to be able to have fun and discover the art of handling a snowmobile with Ski-Doo in this beautiful environment. When we took the sleds out of the trailer and I saw the one I was going to smile on all day, I was immediately charmed.
The NEO + 2023 looks great! Not too imposing, and with perfect sporty curves to give it the look of a small/medium-sized gutsy machine! The height of the NEO + is reduced to offer a more compact and accessible model for everyone. This is a great machine for beginners/intermediates like me!
Indeed, everything is well designed on this machine to offer a perfect mix of control, comfort and a lively look.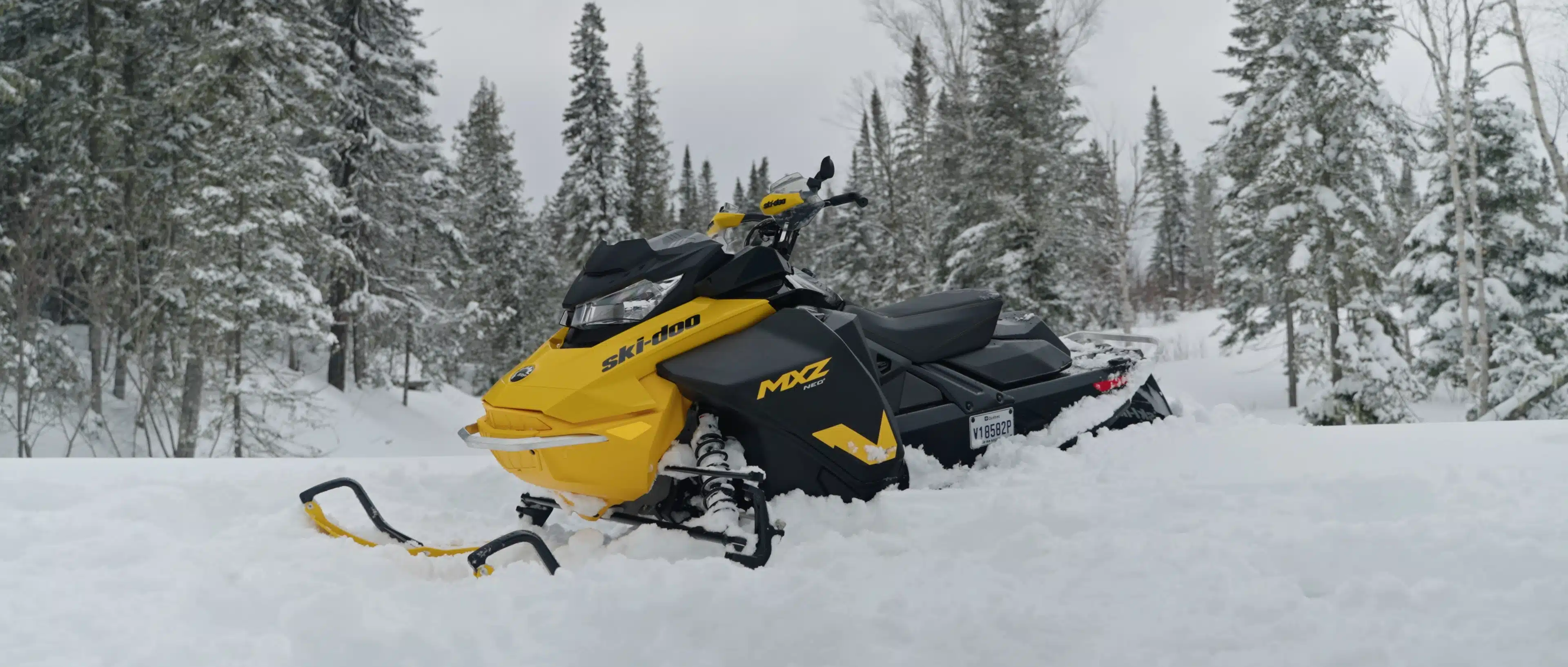 1,2,3… let's take off!
Performance-wise, the standard MXZ NEO uses the 40-horsepower version of the Rotax 600 EFI 2-stroke while the one I tried, the NEO +, has a 55 horsepower which is just perfect! Let me tell you that for the trails of the Zec where we were, and to venture a little in their edges, the engine of the Neo + answered extremely well! It was enough to have fun, as they say!
Furthermore, its advanced suspension similar to the full-size models offered me precision in my maneuvers and a very good level of stability. The improved HPG shocks and the slightly larger track on the NEO + greatly contributed to my ease of use during our rides.
The MXZ Neo is a great combination of durability, sturdiness and a well-centered light weight for a great feeling on the trails while staying confident!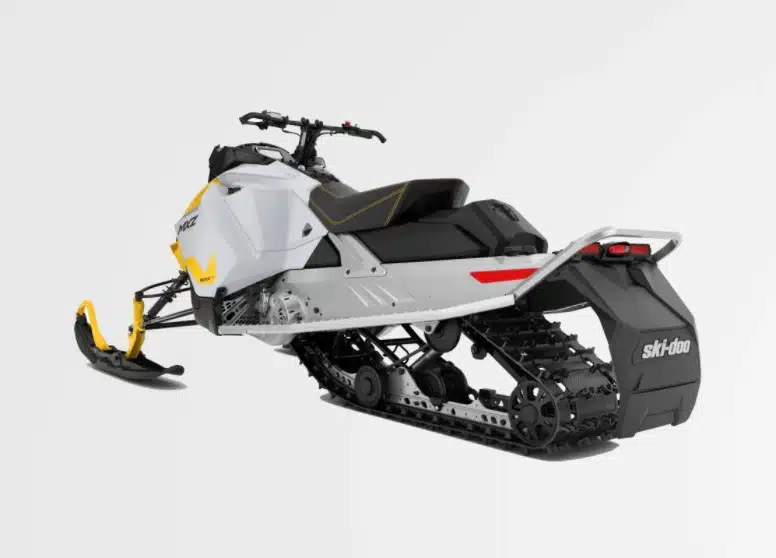 A successful experience!
What I remember from this great day is how much fun and enjoyable riding the Ski-Doo MXZ NEO + 2023 was. For a girl who had not really ridden a snowmobile for a full day like the one I just experienced, I did extremely well and had a great time!
I would recommend this model of snowmobile to anyone who wants an affordable machine (we're talking about a price starting at $7,999), a machine for beginners/intermediates and to have fun and keep up with everyone with ease!
The MXZ NEO + 2023 from Ski-Doo is totally an all-purpose snowmobile that is accessible to everyone. I couldn't wish for an experience as incredible as the one I had with Ski-Doo. Finally, it was a memorable day, accompanied by great people, riding a machine perfectly adapted for the occasion! 💯
Val xxx