Choosing the perfect snowmobile: what you need to know
The evolution of snowmobiles has made a huge impact on the industry of snowmobiling. Snowmobiles are continually becoming bigger, faster and fine tuned to meet the riding styles from recreation to racing. As a new snowmobiler how do you know which snowmobile is right for you?
Are you an adrenaline junkie who wants to conquer steep hills or are you craving a smooth ride to the resort for dinner?  Well, its best to start slow. The days of graduating from a 250 engine to a 500 engine are gone for the new rider but selecting the right sled for the snow is key.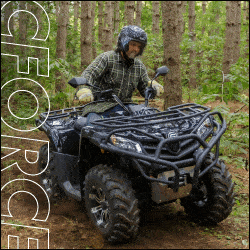 Whatever you desire for a thrill on the snow, you need to be sure you have the snowmobile that is going to perform to the conditions. Trying to follow your friends through the backcountry on a trailing sled can be frustrating when you find yourself dipping skies in the deep snow because the sled is not built for floatation.
So how do you know what snowmobile to ride? No fear, we got you covered with the basics of understanding what snowmobile is going to provide you with the ideal response for the snow conditions.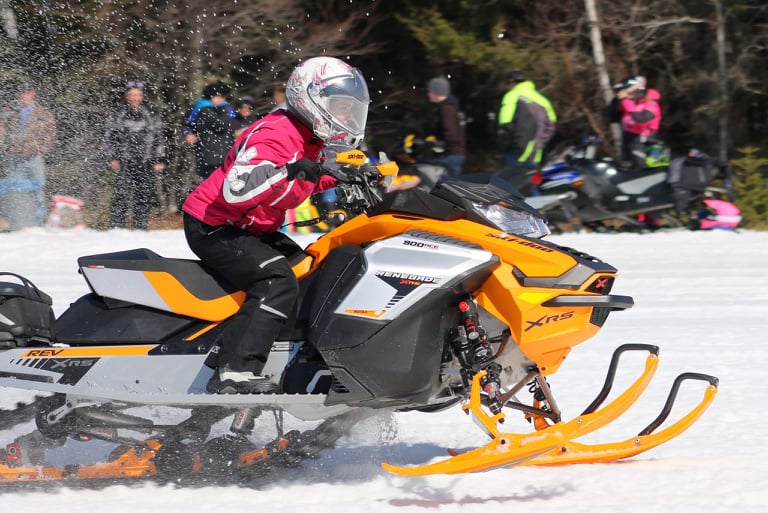 ADVICE FROM A FEMALE SNOWMOBILER
A fellow female snowmobiler from Rexton, New Brunswick, Michelle Warren offered up some great tips when choosing your snowmobile.
Buy a newer lower horsepower sled to start until you are comfortable. Too many people start on old sleds, and they get discouraged because they can't keep up, or they're getting beat up
says Warren. She continued with the need to,
setup of the suspension and ski pressure is very important.
Michelle was blessed with the opportunity at a young age to graduate through engine sizes, starting from a Skidoo Citation 4500 and working her way into the Mach series sleds. She now owns a Renegade XRS 900 Turbo which she describes as the "ultimate trail sled."
When choosing a snowmobile, there are components to consider besides the engine size. You also need to consider, the length of track and lug depth, ski size, ski stance, and shocks.
All of these will affect the performance of the snowmobile and contribute to your comfort while riding. You can always walk into a dealership and state your riding style and they will steer you in the direction of the sled you're looking for, mountain, trail or even hybrid. You must consider, as Michelle noted, setup is important.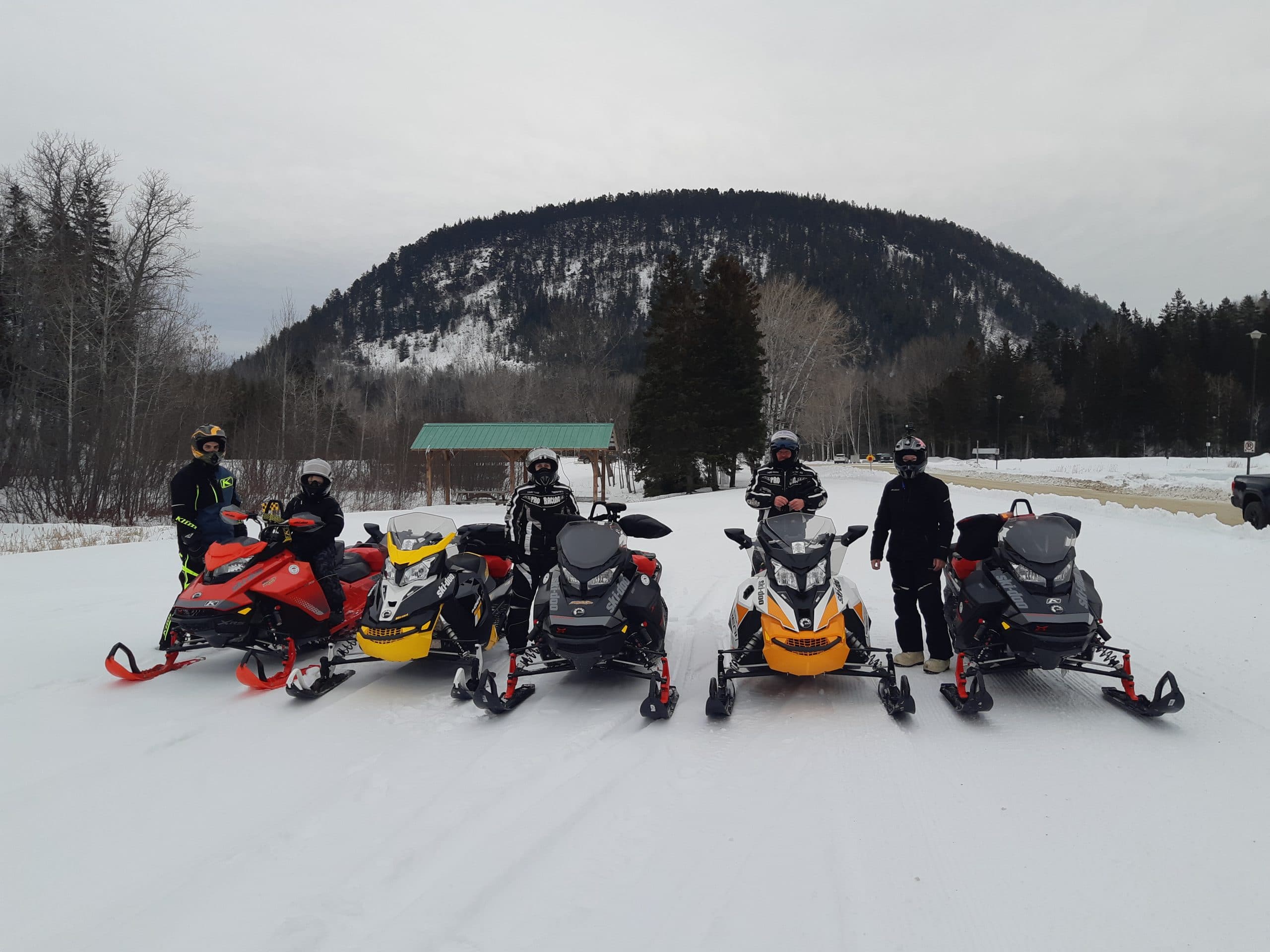 As a new rider, most people start out on the trails. The demand for technical riding skills is not of high demand on the trials, so it is less intimidating for the beginner.
Trailing snowmobiles range from a Sunday drive touring sled to speed machines that can carve the corners. What allows the sled to carve the corners, and allow the sled to do the work without causing fatigue to the rider?
One of the key features of a trailing sled is the coupled suspension. The simplest way to explain what this means is that it reduces ski rise. If skis are rising off the snow, you will have less steering control. Add a narrow ski and a wider ski stance means more stability and less resistance when turning.
This is ideal on trails for carving tight corners. Watch a snowcross race and you will see how quickly they take a turn. Their bodies are also low to bring the center of gravity closer to the ground and it places weight on the skis to help carve the turns.
I ALMOST FAILED PHYSICS
Those who like the challenge of deep powder and hillsides are going to be working a little harder to get the snowmobile to respond. Equipped with wider skies and a narrower ski stance it allows for more flotation in deep snow, but you notice that when you turn into your direction of choice, the snowmobile is not responding quickly.
This is when shifting of your body weight becomes so valuable. As you are throwing your weight into the turn, you're turning your skis in the opposite direction. The heel of the ski is then carving the turn with you. The laws of physics amaze us, though I nearly failed physics in high school.
It takes more then the skis to battle deep snow, you also need a longer track and deeper lugs compared to a trail sled. A longer track means better weight distribution to stay on top of the snow. A mountain sled will usually range from 146" track upwards to a 174" with a lug depth of 2" or deeper. Trail sleds range from 121" track to the 146" and a shallower lug.
It is also important to mention that installing track studs on a trail sled can be a life saver. Groomed trails can become icy from compaction and weather changes. A rider can quickly lose traction and control on a turn and find themselves in the trees.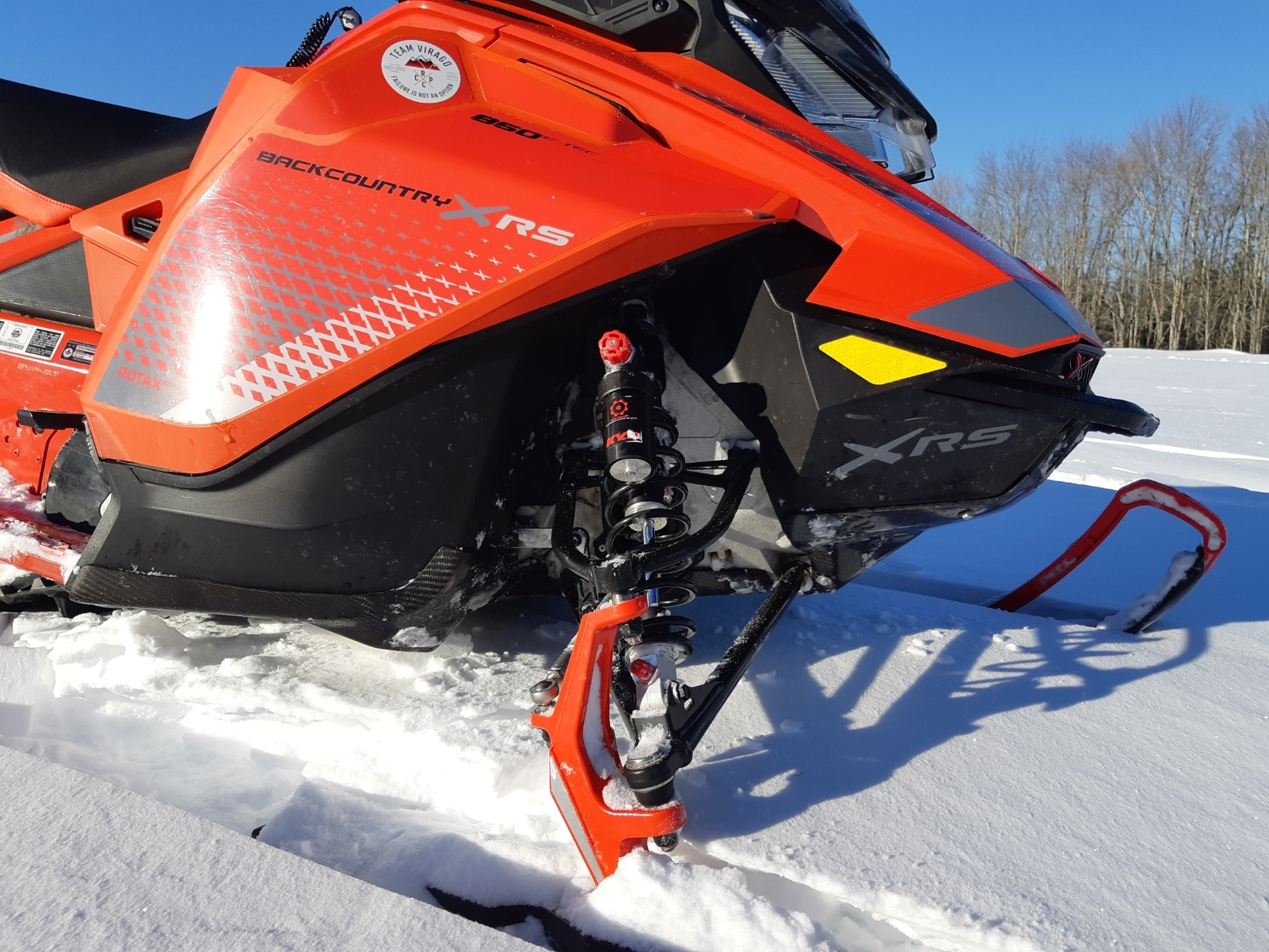 LET'S TALK ABOUT SHOCKS
We talked about the skis and the track that help identify the ideal sled for the conditions. Newer sleds are also equipped with sophisticated shocks with the ability to control the compression and recoil speed.
This plays a big impact on your snowmobile's response. It takes some trial and error to adjust your shocks to maximize performance and comfort.
It is best to start your settings in the middle and work up or down from there. Ever ride a bucking bronco? Your snowmobile can become a bucking bronco and make your ride much less enjoyable and is caused by a high recoil speed.
The shocks are returning to the home position to quickly causing the bucking affect. Are your shoulders hurting after a long ride through a winding trail? It could be the suspension setup.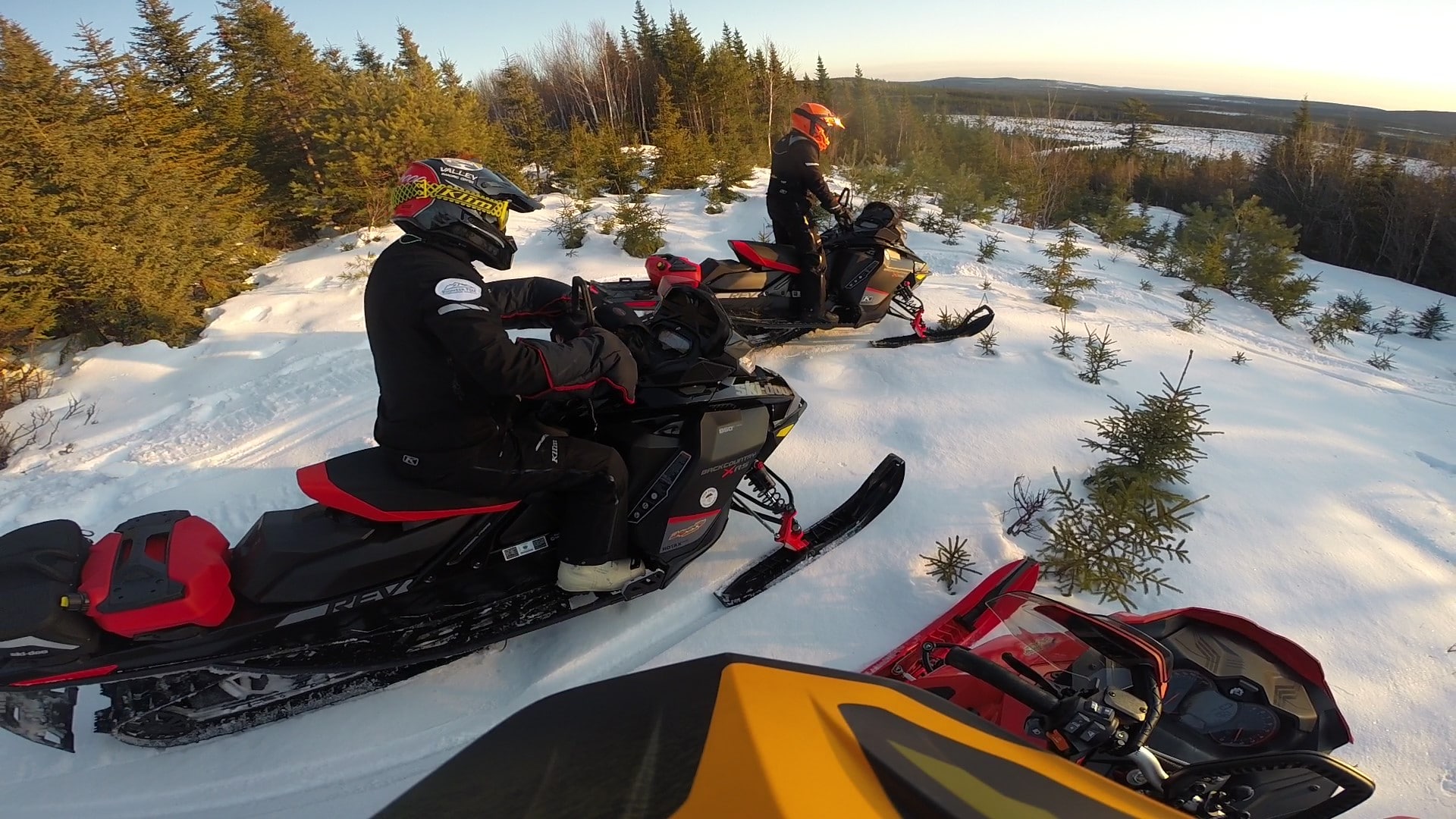 Take the trail sled and the mountain sled and mash them together. Voila! You have a crossover.
A sled that you can tweak and adjust for your desired day on the snow. I personally ride the Skidoo Backcountry XRS. This is my ultimate sled that allows me to trail to lunch or venture off into the backcountry to find deep snow for powder turns and wheelies. As a new rider matures into the sport of snowmobiling, a crossover sled is a great option if you have any desire to follow the trails less traveled.
The sport of snowmobiling has a lot to offer new riders. Though you may not know what your preferred riding style is or feel the passion after the first couple rides, before you know it you will be craving the throttle therapy. Connect with local female riding groups on social media.
This is a great place to learn about different snowmobile brands and models that work for other female riders. Before you know it, you will be adjusting your own shocks and leading the way through the trails.
Happy sledding!
Coreen