The new 2023 Ski-Doo and Lynx snowmobiles
If you're like me, you've certainly felt the "RPMs" rising at Ski-Doo and Lynx over the past few days. Like the legendary Mach Z that was launched at full throttle with the help of the "launch mode", the new 2023 Ski-Doo and Lynx models were unveiled only a few hours ago.
Ski-Doo and Lynx have an avalanche of new products in store for the upcoming season! You'll quickly feel the urge to step on the gas of your new 2023 Ski-Doo or Lynx snowmobile. It's guaranteed! Here is a roundup of the biggest new features for 2023 that are sure to give you spring fever.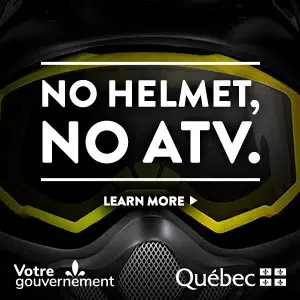 So, What's new?
The launch of the new REV Gen5 platform
One of Ski-Doo's biggest news for 2023 is without a doubt the unveiling of the 5th generation of their platform, the REV Gen5, available on both trail and off-trail models.
On the trail
The new REV Gen5 platform is available on all MXZ models and the vast majority of Renegade models equipped with an 850 E-Tech engine.
This 5th generation platform features a narrower footprint, a tapered design and a sleek body. Ski-Doo says it's more agile and refined than the previous platform, the REV Gen4. The manufacturer also wanted to reduce and centralize weight when designing this new platform.
Other new trail features include the MXZ model's Blizzard package, which is now the exclusive high-performance package offered in season. Ski-Doo says it's a fusion of the TNT and X packages we've known.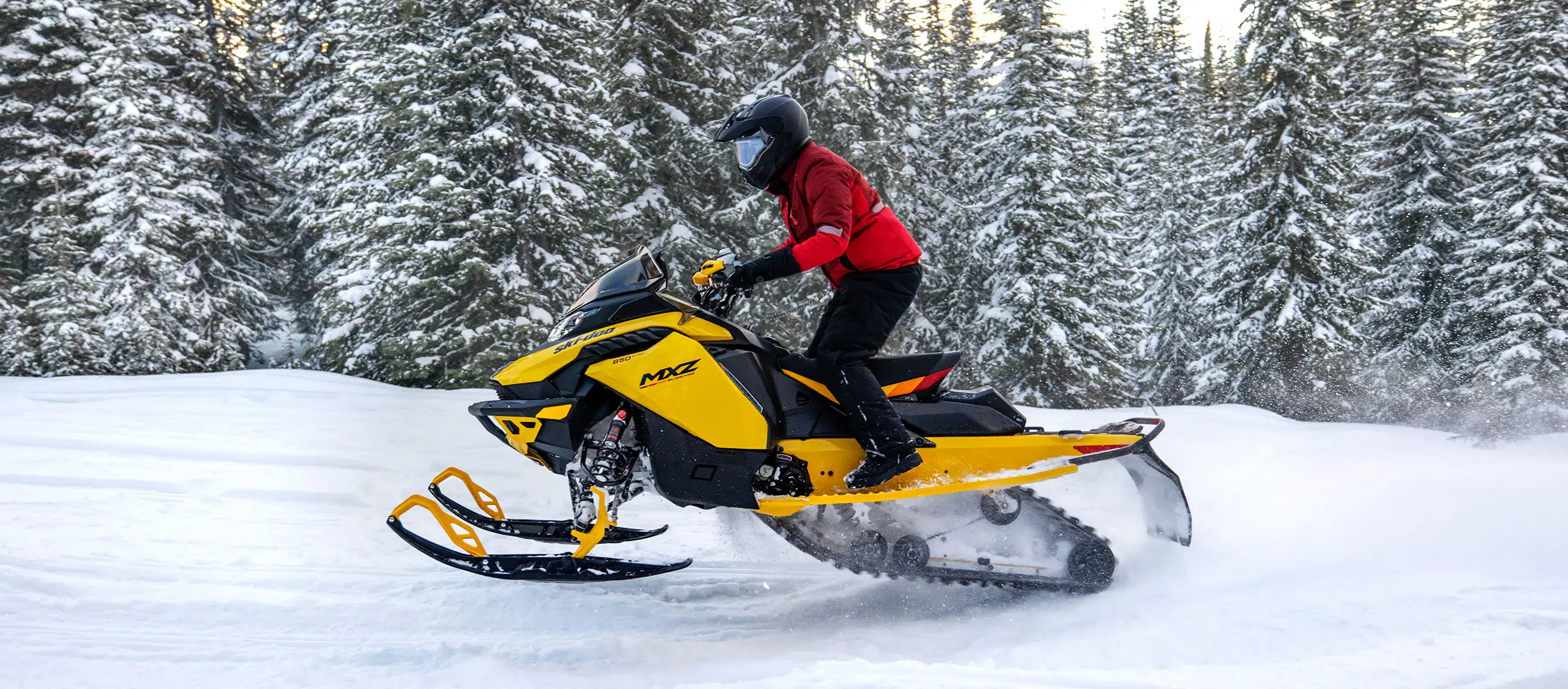 Are you an XRS rider?
You should know that this year, Ski-Doo has equipped the XRS packages with larger, fully adjustable front shocks, a fixed elevation block, a track reinforcement kit and a track that has even more bite than the previous one.
The Mach Z will not return in 2023. However, thrill-seekers will be able to fall back on the famous "launch mode" that will now be available as an option on Renegade X and XRS models equipped with a 900 Turbo R engine.
What's new for the backcountry addict?
2023 Summit Models
Off trail snowmobilers are not left out for 2023! Ski-Doo has completely redesigned the Summit snowmobile, with the goal of making it the most radical, powerful and agile in the industry.
Based on the new REV Gen5 platform, the 2023 Summit has a sleek and minimalist look. In fact, its body is narrower, 76 mm at the running boards.
Ski-Doo promises its riders a more predictable, controlled and precise ride. The 2023 Summit weighs between 6 and 16 lbs less (depending on the package chosen). Ski-Doo is proud to offer the best power-to-weight ratio in the industry with this new snowmobile.
The rear suspension of the Summit model has also been improved with the introduction of the tMotion X. It weighs 3 lbs less than its predecessor and offers 25 mm more rear vertical travel. Also, a nice improvement in my opinion, is the repositioning of the rear suspension arm, to reduce the weight transfer done by the machine.
2023 Summit X model with Expert Package
The Summit X's Expert Package also received some nice upgrades for 2023.
The rear suspension has been improved with the development of the tMotion XT. This offers the same features as the tMotion X, but Ski-Doo added a fixed rear arm to increase rear suspension stiffness in more complex terrain.
The Expert package also features a lighter track, a longer reach adjustable limiter belt for improved weight transfer and new DS4 skis.
Finally, we finish strong with the advent of Ski-Doo's most powerful turbocharged 2-stroke engine in the industry; the new Rotax 850 E-tech Turbo R engine. It offers 15 more horsepower than Ski-Doo's previous 850 E-tech Turbo engine, for a total of 180 horsepower. And the beauty of it all? All that horsepower will follow you to the highest peaks, and you won't lose any of it on the way up!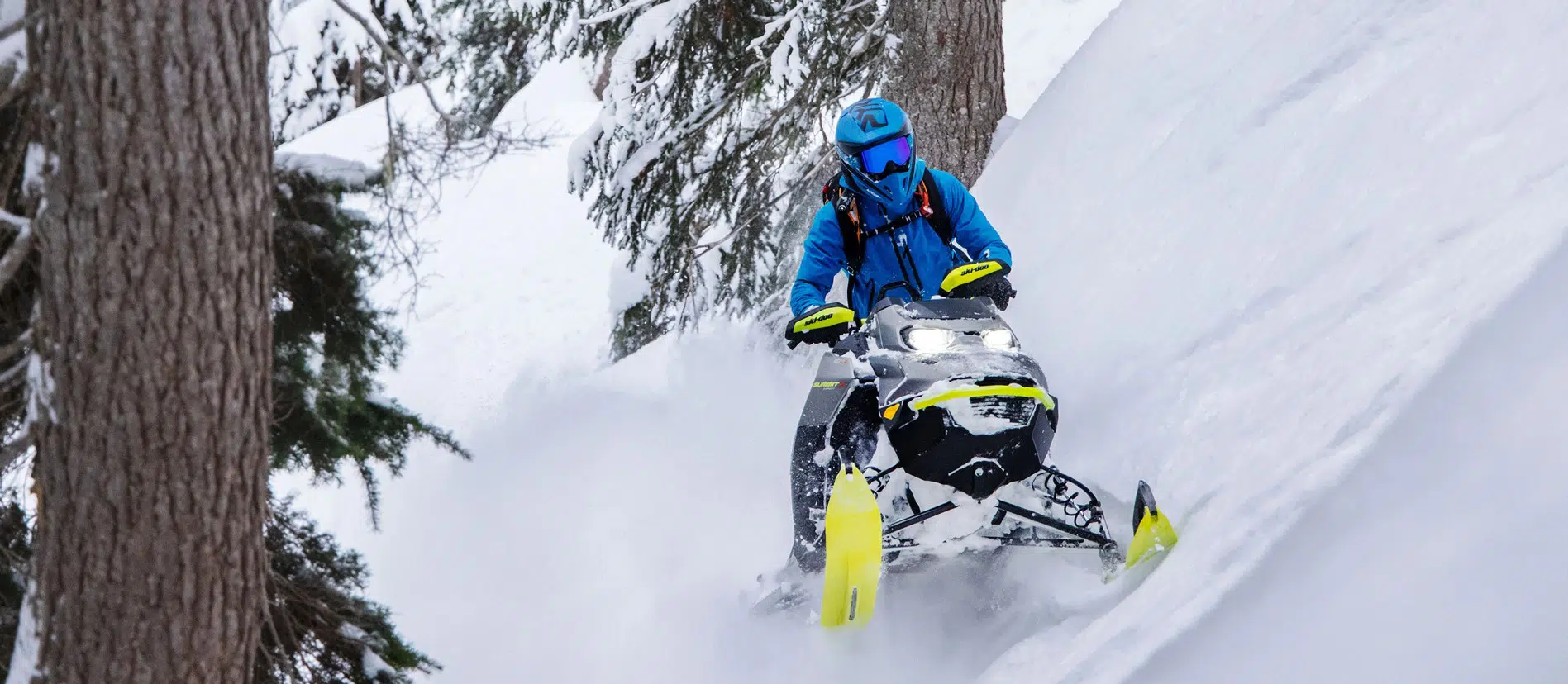 A Ski-Doo model for everyone
The message that Ski-Doo wanted to send for 2023 is: a Ski-Doo model for everyone, from the youngest to the oldest and from beginners to the most experienced.
MXZ NEO and Summit NEO models
The MXZ NEO and Summit NEO models have been designed and engineered to be more approachable for a first time rider or for smaller riders.
First, they are built on Ski-Doo's previous Rev Gen4 platform and are equipped with a Rotax 600 EFI engine with electric start. They also feature a smaller seat and narrower handlebars. Their overall height has also been reduced.
They are also available at a much more affordable price, starting at $7,999.
So these models are all good for getting you into snowmobiling, both on the trail with the MXZ NEO and off the trail with the Summit NEO, and all with a machine you can feel good about.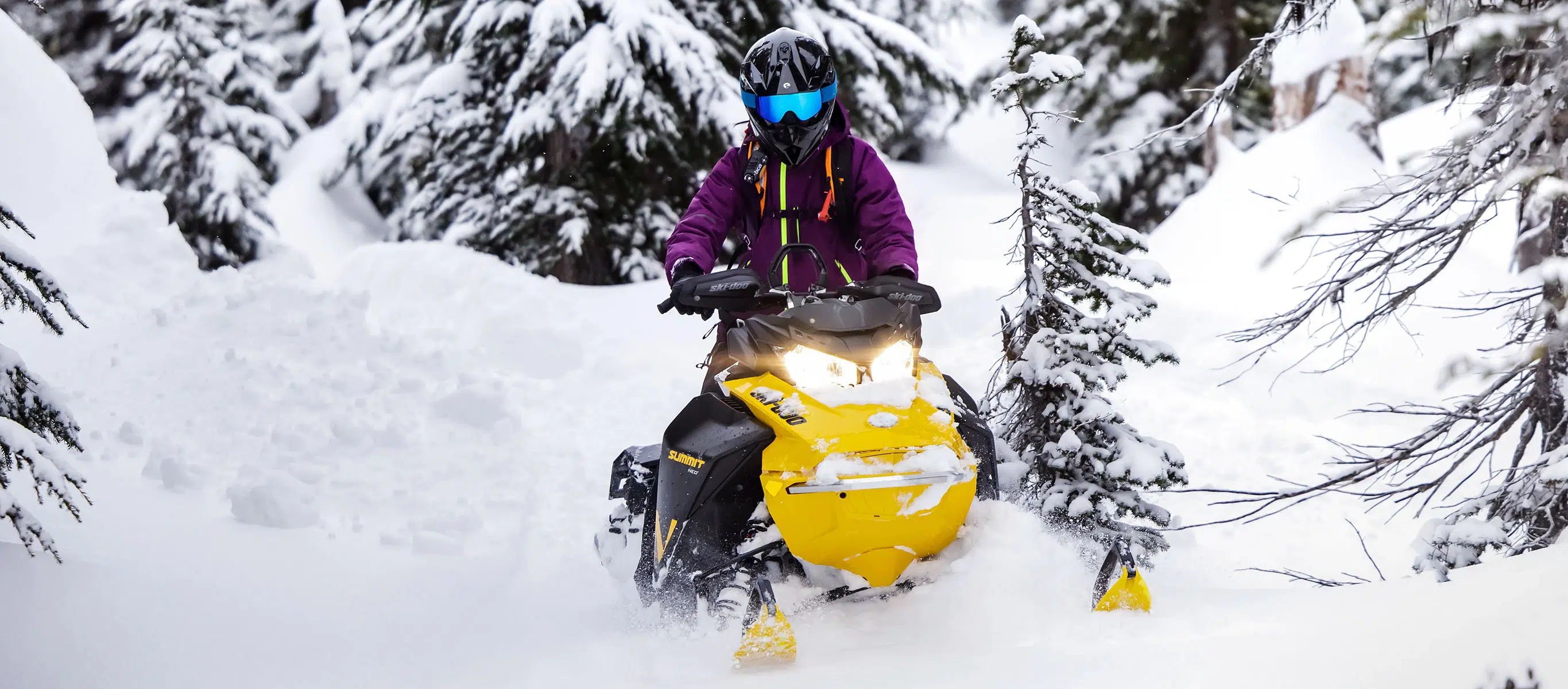 There's more!
The return of the Mini Z
It's great news to hear that the Mini Z is back after years of Ski-Doo not offering a toddler model! In 2023, we will offer the MXZ 120 and 200 models. The MXZ 120 is designed for children aged 6 to 8 years old, with a "top speed" of 13 km/h! The MXZ 200 is designed for slightly older children and has a top speed of 50 km/h.
Now there really is a Ski-Doo snowmobile for every member of your family!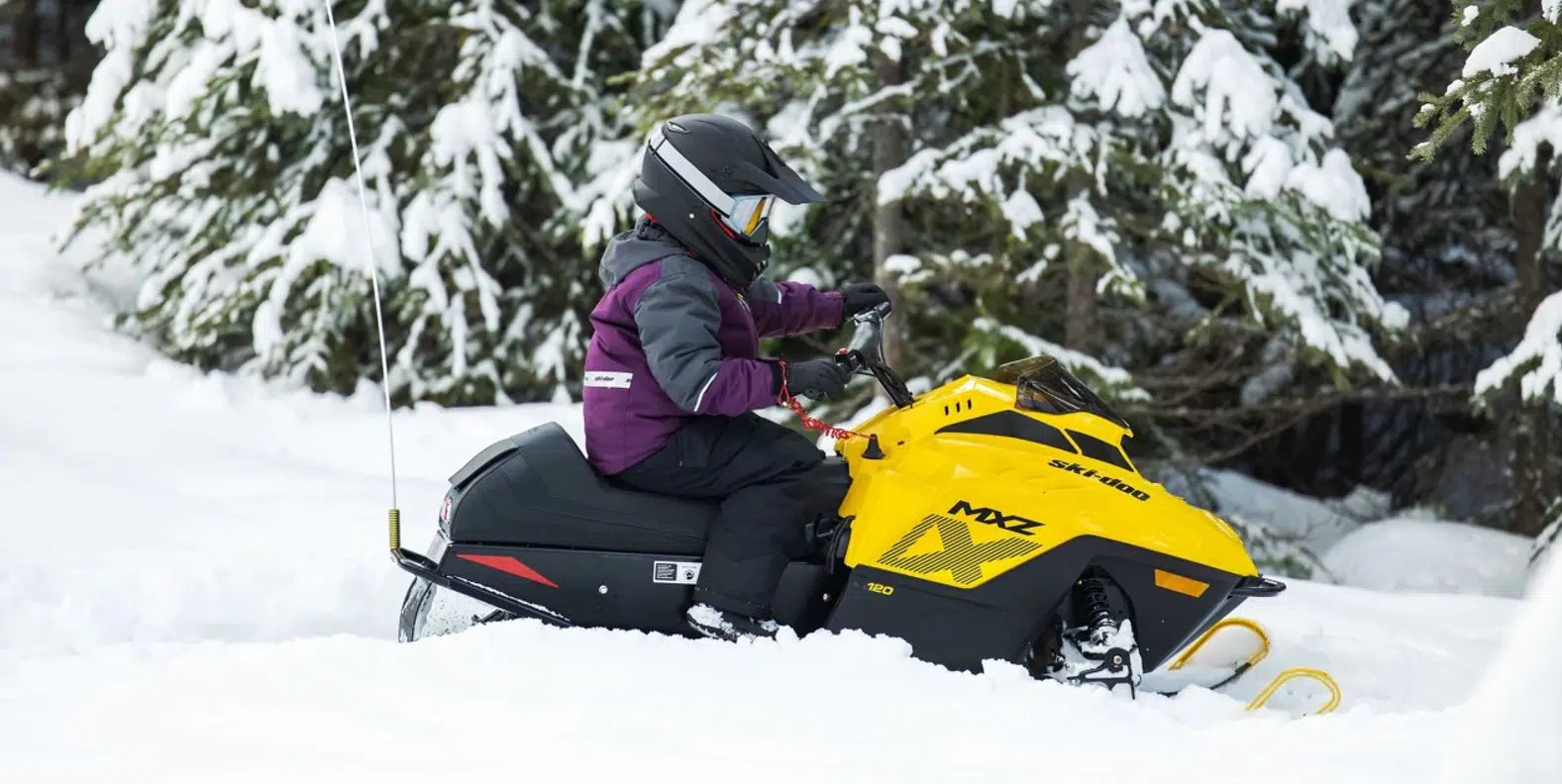 Last year, Lynx snowmobiles made their debut on the North American market. We were introduced to the Lynx Boondocker for off-trail riding and the Lynx Rave for trail riding.
For 2023, the Lynx passion increases to a higher level! The Lynx Rave remains, but a new player replaces the Lynx Boondocker and two newcomers are added in hybrid riding.
Let's talk about the backcountry snowmobiles
Lynx Shredder DS and RE models
First of all, the Lynx Boondocker is replaced by a newcomer, the Lynx Shredder, available in two versions, the DS and the RE. These versions are both based on the new platform developed for off-trail use, the Radien 2.
With the new Radien 2 platform, Lynx promises more agility, power, control and handling in deep snow.
Thanks to its new platform, the Lynx Shredder is lighter than the Boondocker, 20 lbs lighter in DS version and 35 lbs lighter in RE version. It is also narrower, 68 mm at the footboards and is equipped with a tunnel and a short snow guard. It can even be equipped with an 850 E-Tech Turbo R engine (180 hp). So now we can drive a Lynx with a turbocharged engine. Lynx talks about a wild beast, a little easier to tame.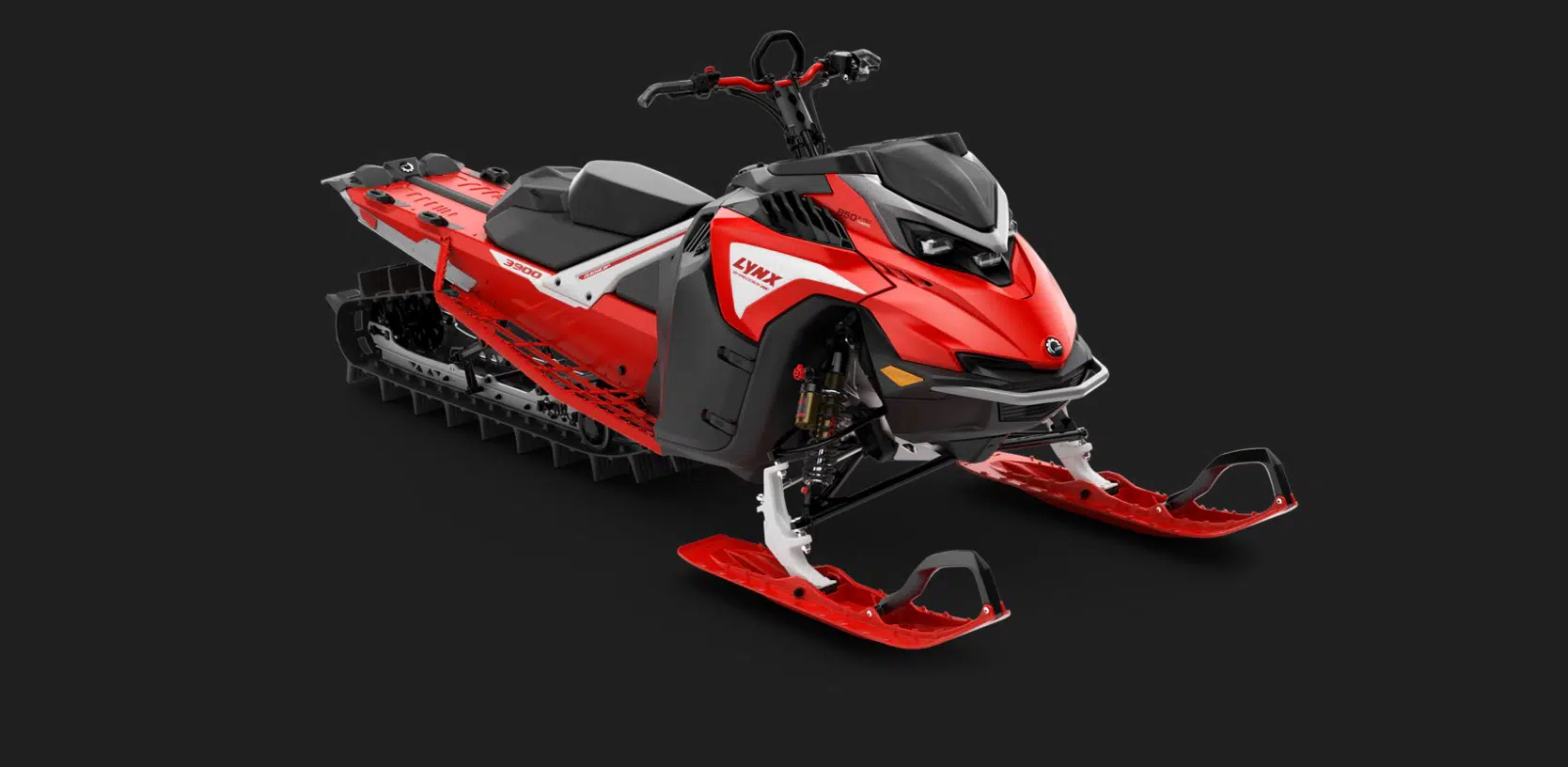 Plus, the Hybrid; Lynx family expands in North America
Added for 2023 is a line of Lynx snowmobiles designed for hybrid riding; the Lynx Xterrain, available in RE and Brutal versions. Lynx refers to these hybrid snowmobiles as being extreme yet offering brutal traction. Check them out!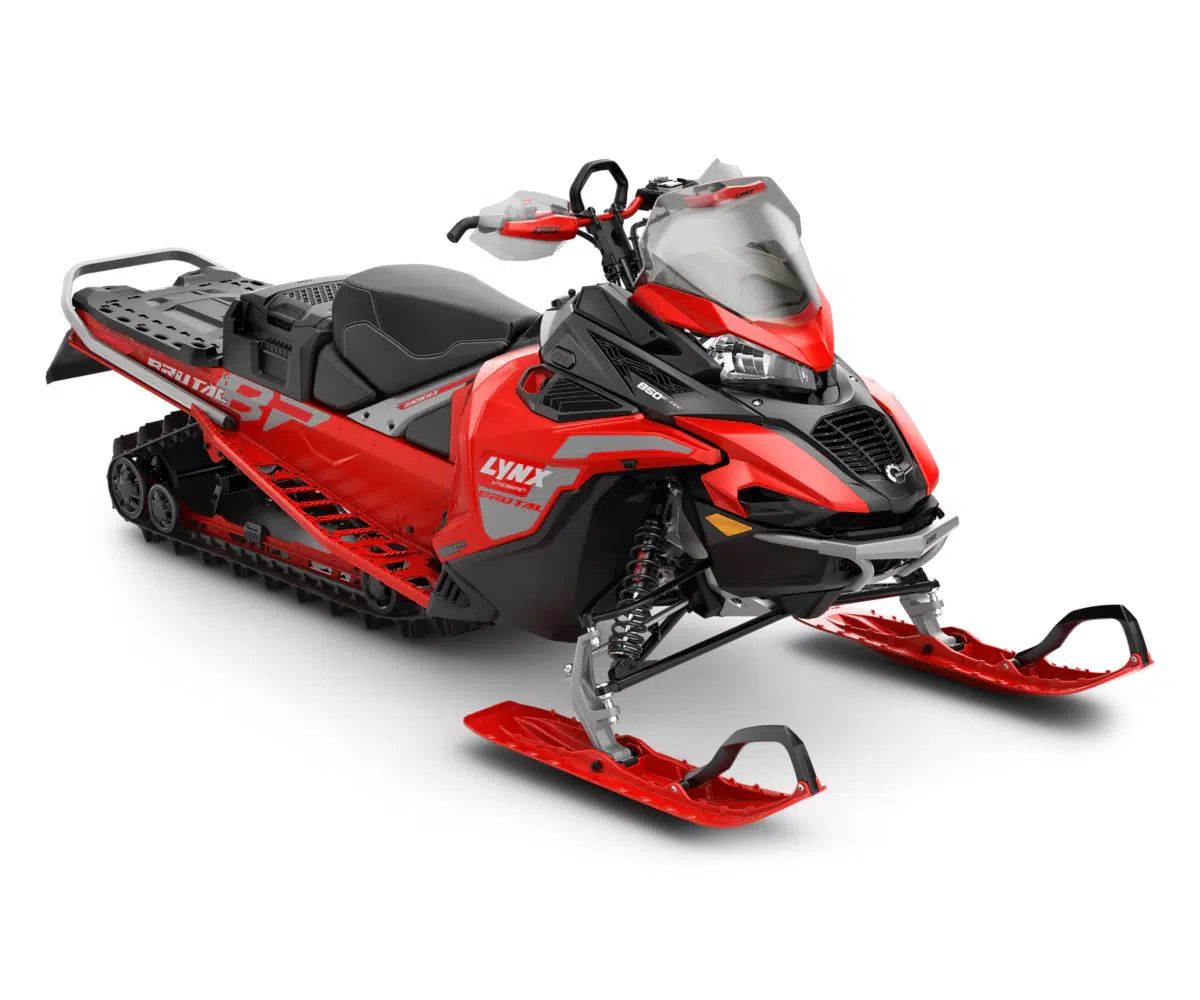 Finally,
It's a monster launch that Ski-Doo and Lynx offered us in North America for 2023.
Ski-Doo is introducing a brand-new 5th-generation platform for both trail and off-trail use, as well as a snowmobile that is suitable for all riders.
Lynx is also introducing a brand new platform for off-trail snowmobiling and a line of hybrid snowmobiles to the North American market.
What more could you ask for in 2023? The biggest issue here will be deciding on your next Ski-Doo or Lynx 2023 snowmobile! Is there a particular model you've been eyeing?
Bianca B.