Bold and luxurious, the new 2022 MDX Acura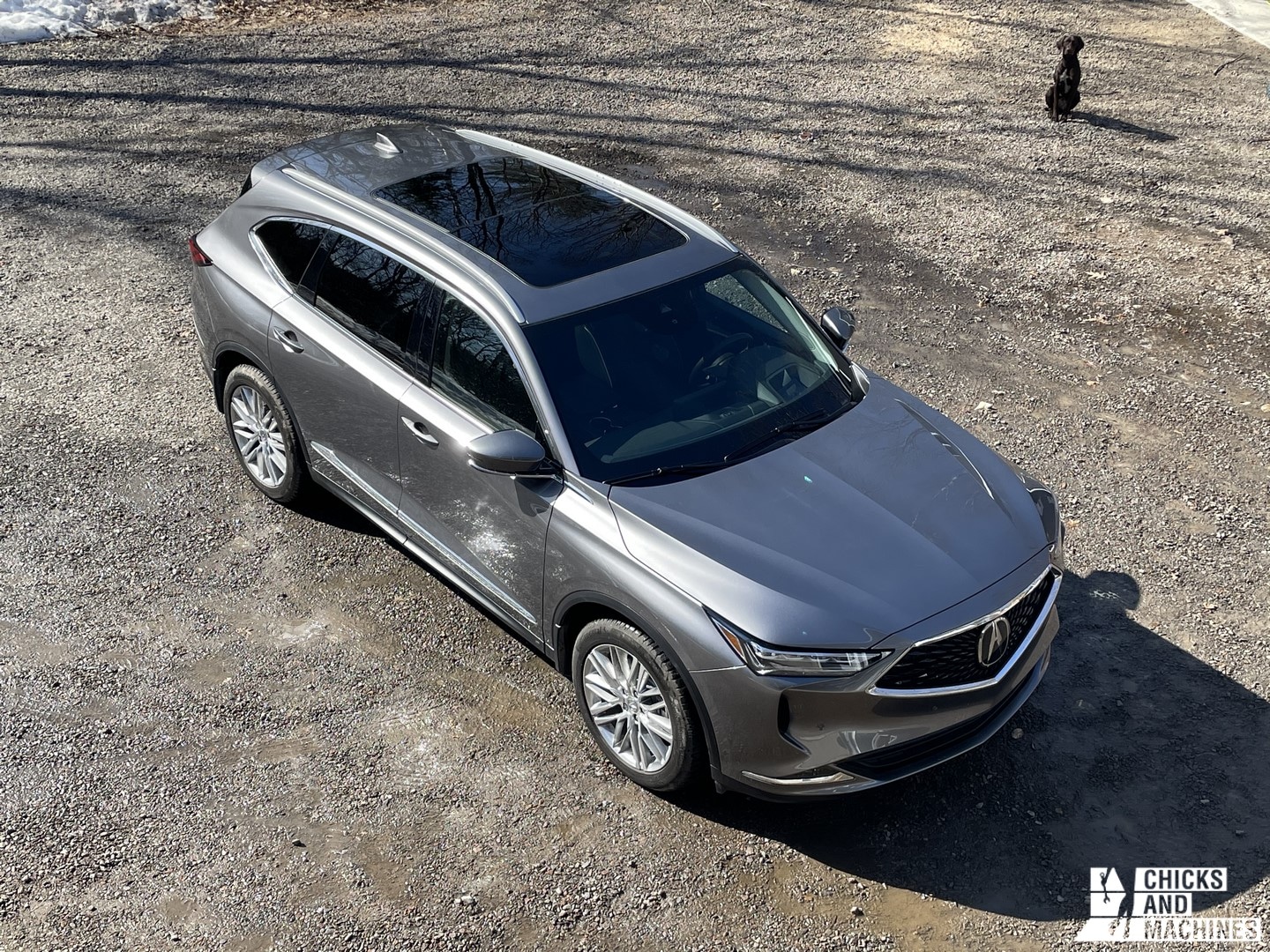 Speaking of engines, it's the powerful 290-horsepower, 3.5-liter iVTEC® V6 that's available in the four current versions. It's definitely a good performer on the road, and it's a pleasure to hear it purr. Accelerations are efficient and very smooth.
It's also a good idea to activate the speed display and the speed limit function at the bottom of the front windshield, because it's easy to find yourself outside the limits without realizing it. For those who like to take control of the acceleration, and get a little more engine revolution, there are shifters to force a gear change.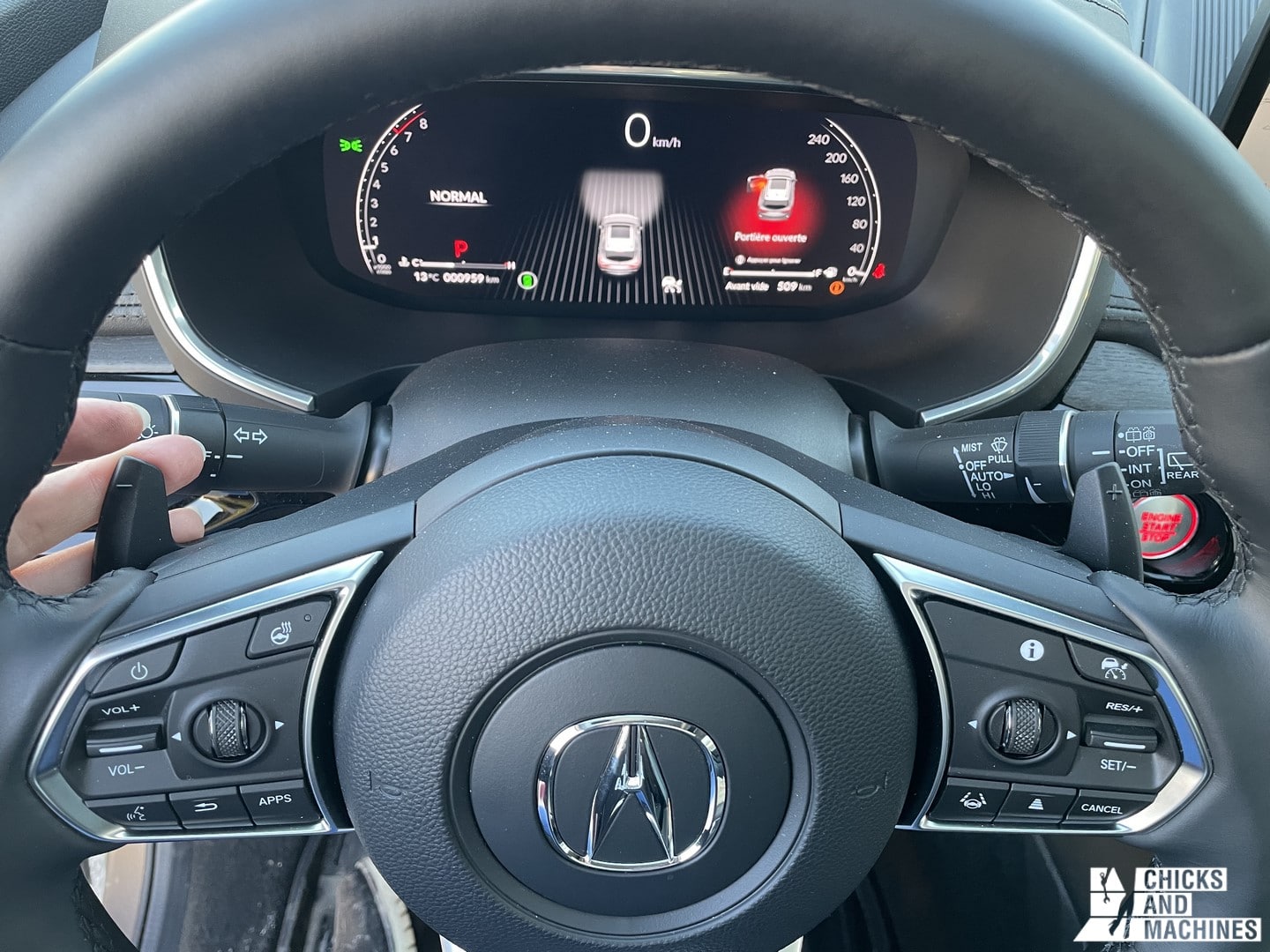 The MDX wants to meet your needs
Every type of driver will find satisfaction. The MDX offers a complete selection of driving modes: snow, comfort, normal, sport and individual. Depending on your selection, the acceleration, suspension, steering, transmission and even engine noise parameters will be modified.
The all-wheel drive system (SH-AWD®), 10-speed automatic transmission and double A-arm front suspension, combined with its low, wide profile, will keep you grounded. Don't look for the good old shifter arm, as I did, it's no longer there; instead, a push-button system has replaced it. In addition, the MDX has a towing capacity of 5000 pounds.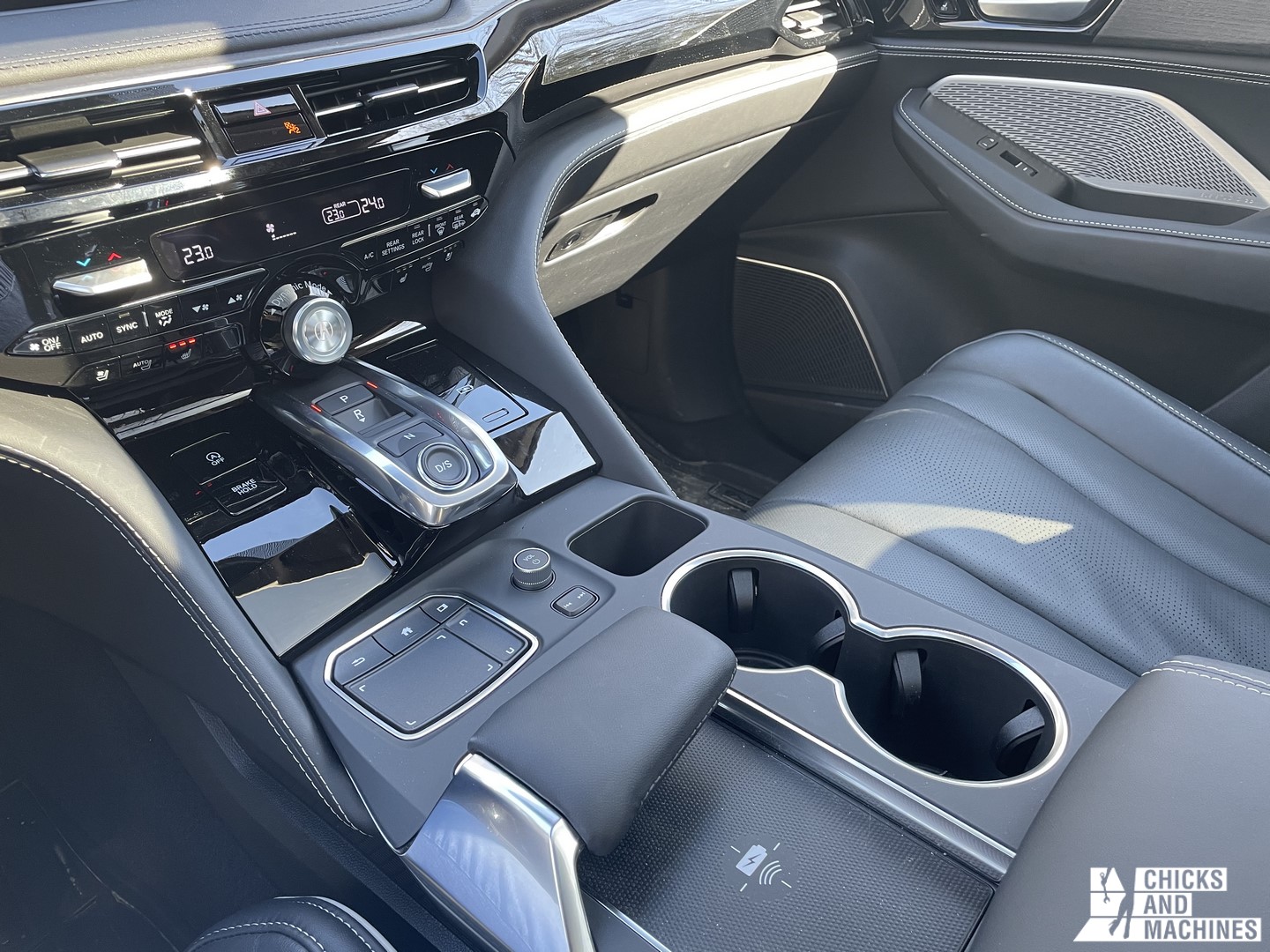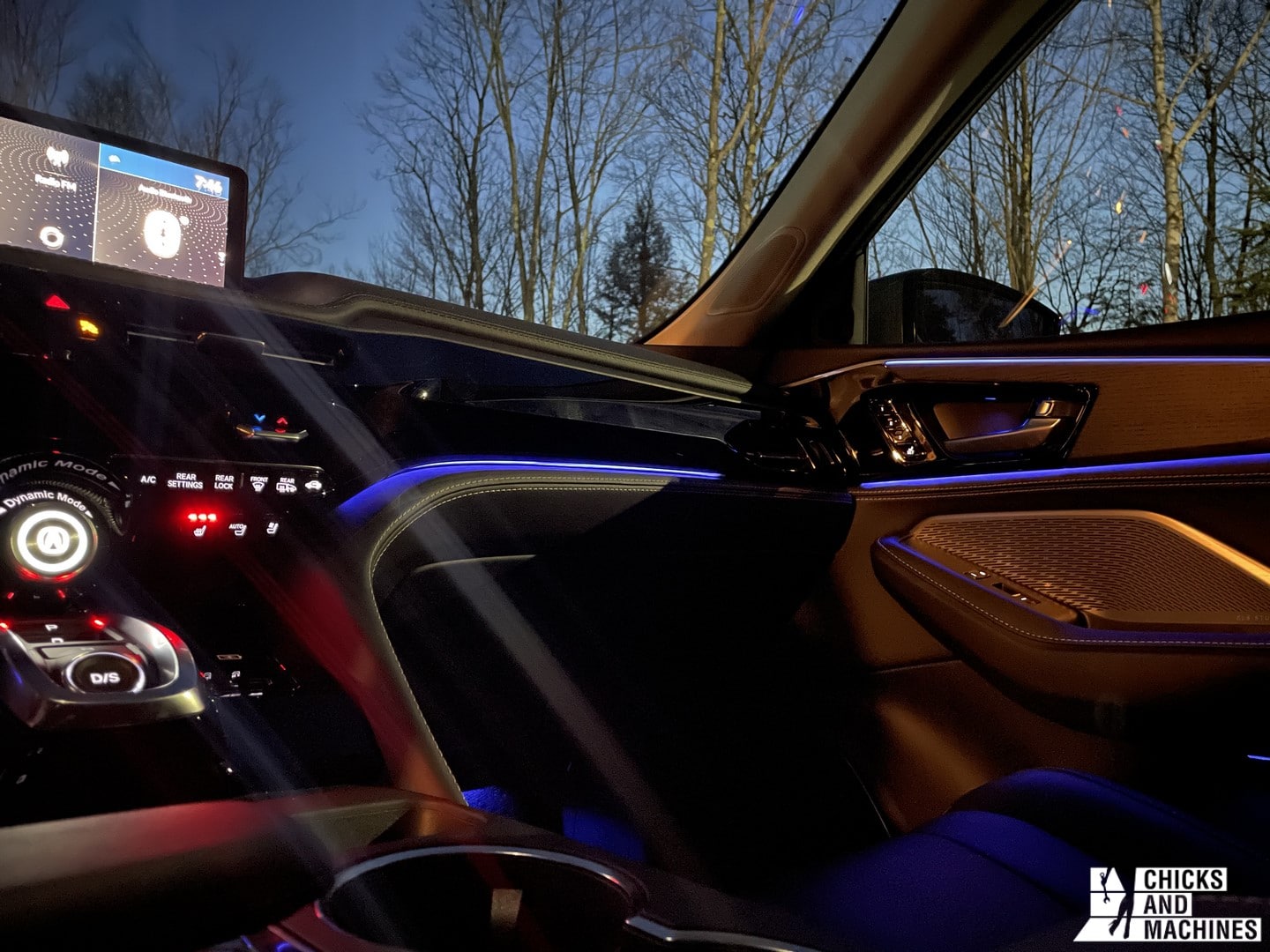 Ultra-comfortable, luxurious and safe
To begin with, the MDX welcomed my 5'10" with wide open arms with a retracted steering wheel and a back seat. Once settled into the comfort of the high-end perforated leather seats, we adjusted our seat-mirror-steering position which, once saved, will automatically adjust itself with a single button.
The dashboard is stylish and very complete, but in my opinion, its extension towards the center console makes it look a bit massive: however, once installed, you don't feel stuck there.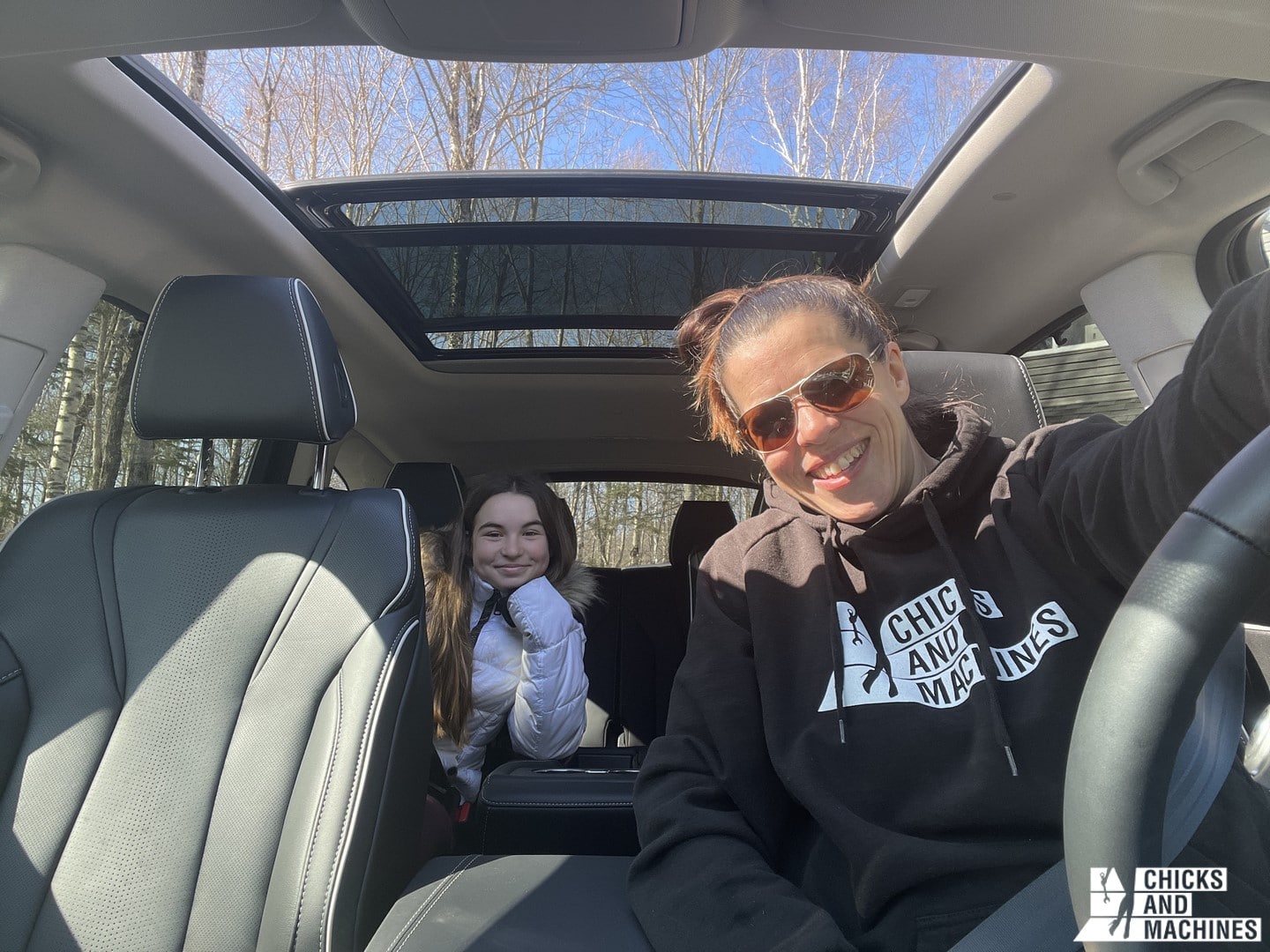 It's hard not to feel safe in the MDX, which is equipped with AcuraWatch™ , offering a host of driver assistance technologies: pedestrian detection, traffic sign assistant, traffic jam assist, lane assist, blind spot assistant, a system that monitors the driver's attention, cruise control that adapts to the traffic in front of you and whose distance can be changed. You name it, it's there!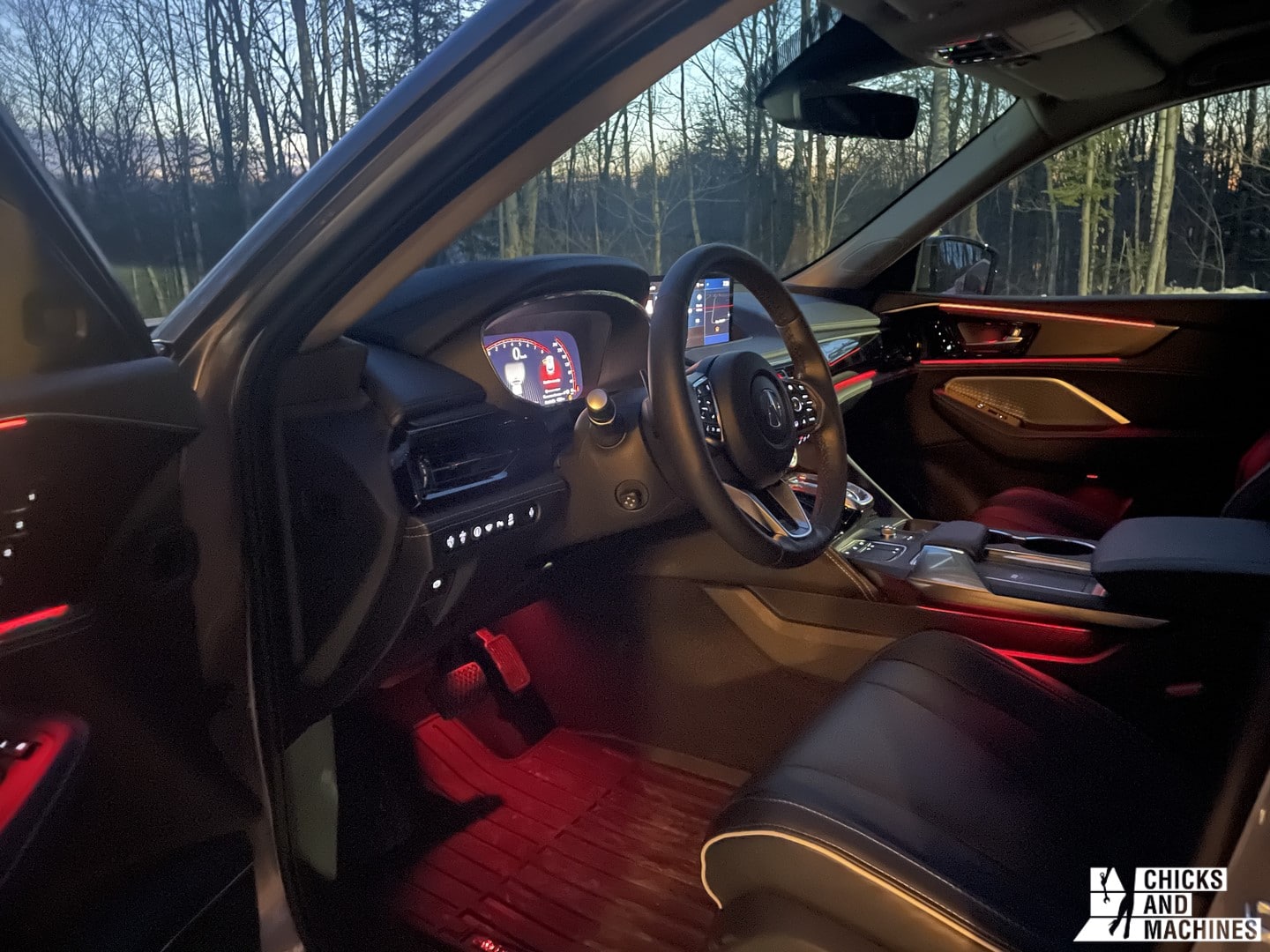 There are a lot of options and you can have a lot of fun adjusting them via the touchpad and the 12.5-inch screen. It took me a while to get the hang of it, but once I did, it was relatively easy to use.
To maximize space and functionality, Acura put in place a convenient armrest (wrist rest) when using the touchpad and underneath which is the wireless charging compartment for smartphones; it's practical yes, but aesthetically I like it less.
Several functions can be operated by voice command, and fortunately, it is particularly effective, even with our Quebec accent.
Choice of indicator and gauge displays
Choice of different adjustments for steering wheel response and suspension
Adjustment of seat support (seat and back support)
Choice of interior mood lighting colors (kids' favorite option)
Wi-Fi for wireless internet (2nd most popular option for kids)
Peripheral vision system
3D navigation system
And many more…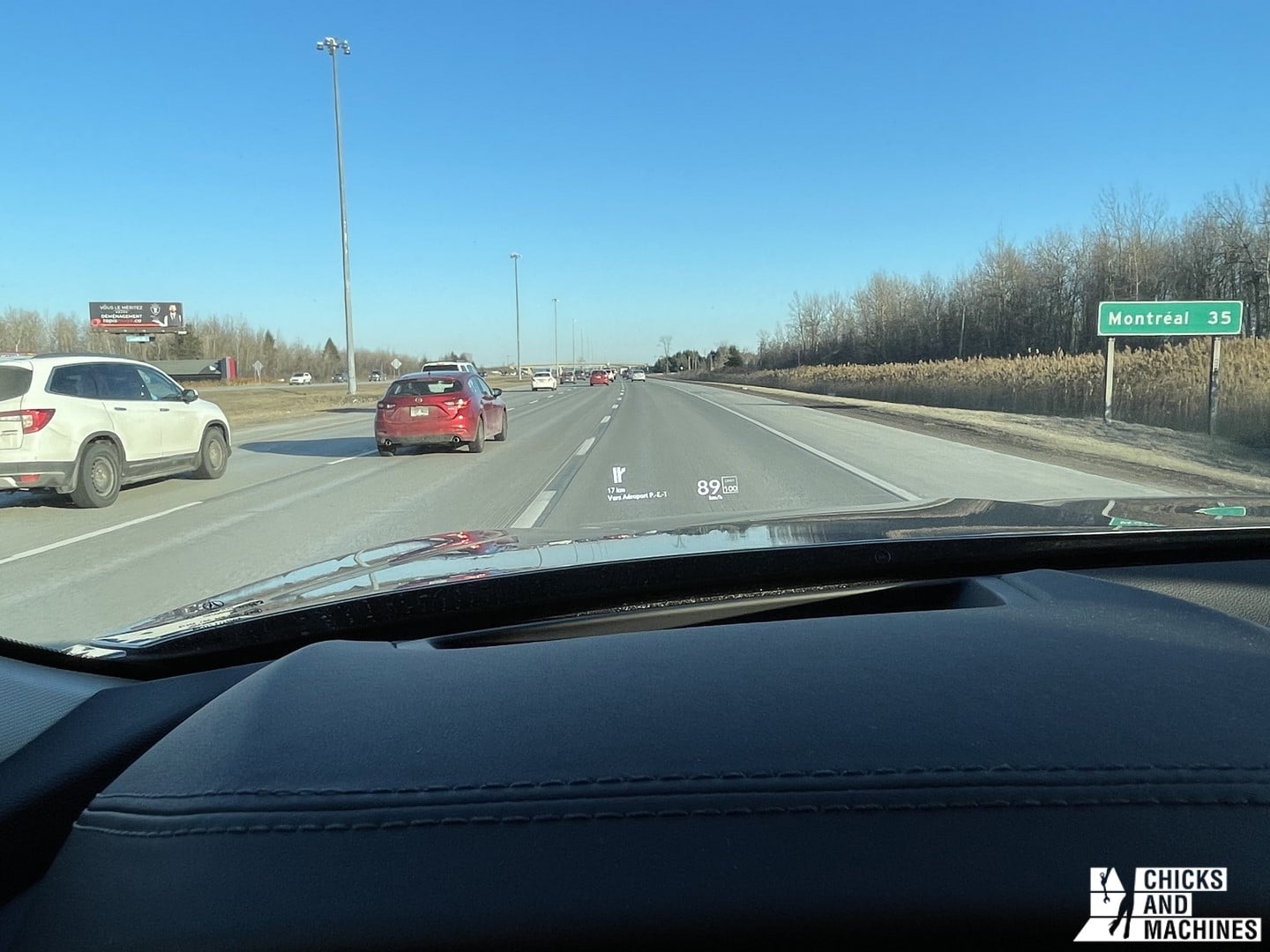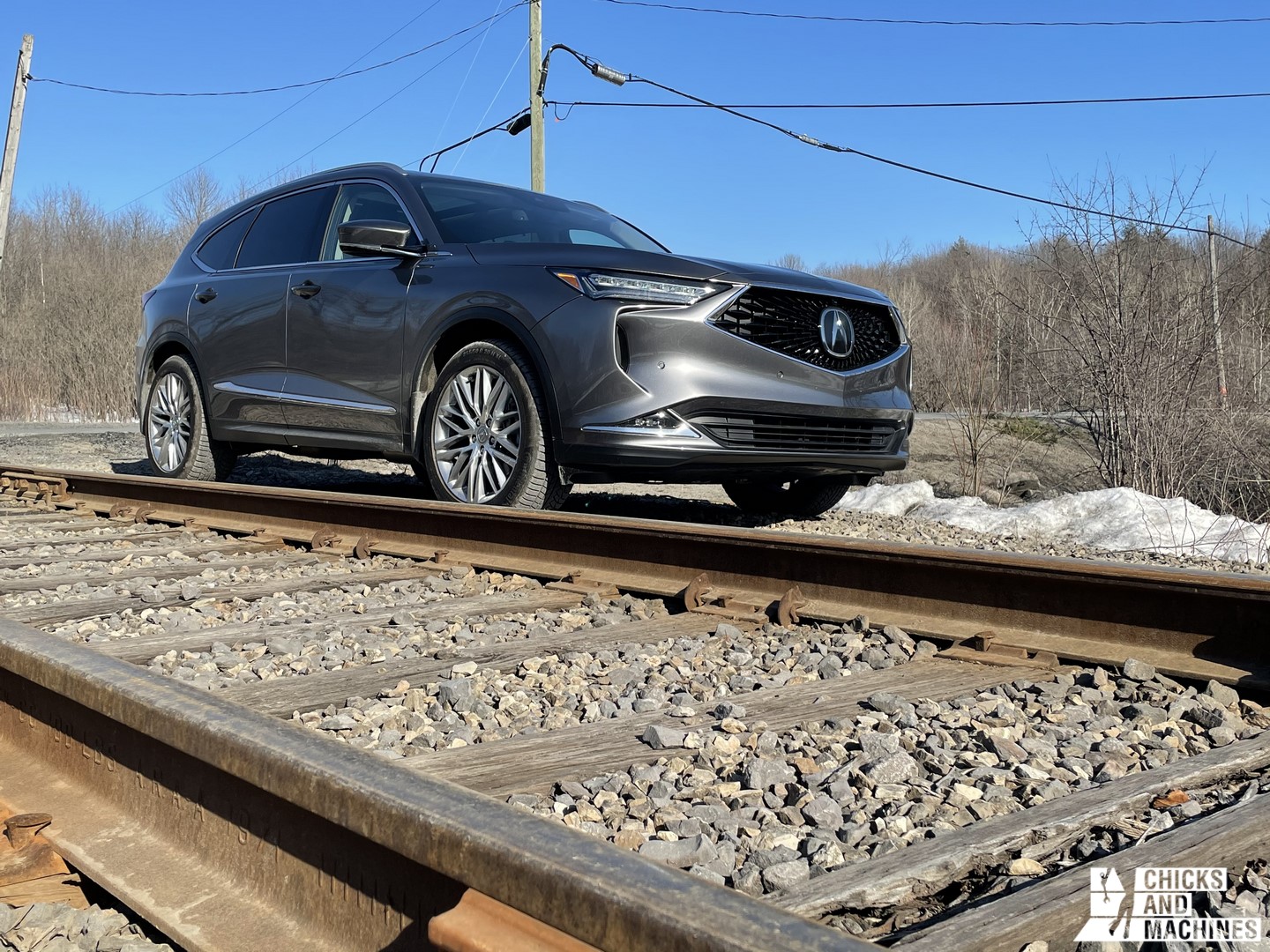 Passengers are pampered, too
All passengers are entitled to their own comfort with separate and independent control of the cabin temperature. The front seats are ventilated. In addition, the car is equipped with heated front and second row seats.
The second row of seats is particularly functional with a large folding center console. This center section, usually used as a 7th seat, can be completely removed to provide 2 separate captain's chairs. The third row, with its more limited access and space, is, let's face it, more suitable for children. The system for folding the seats is efficient, simple and easy to use.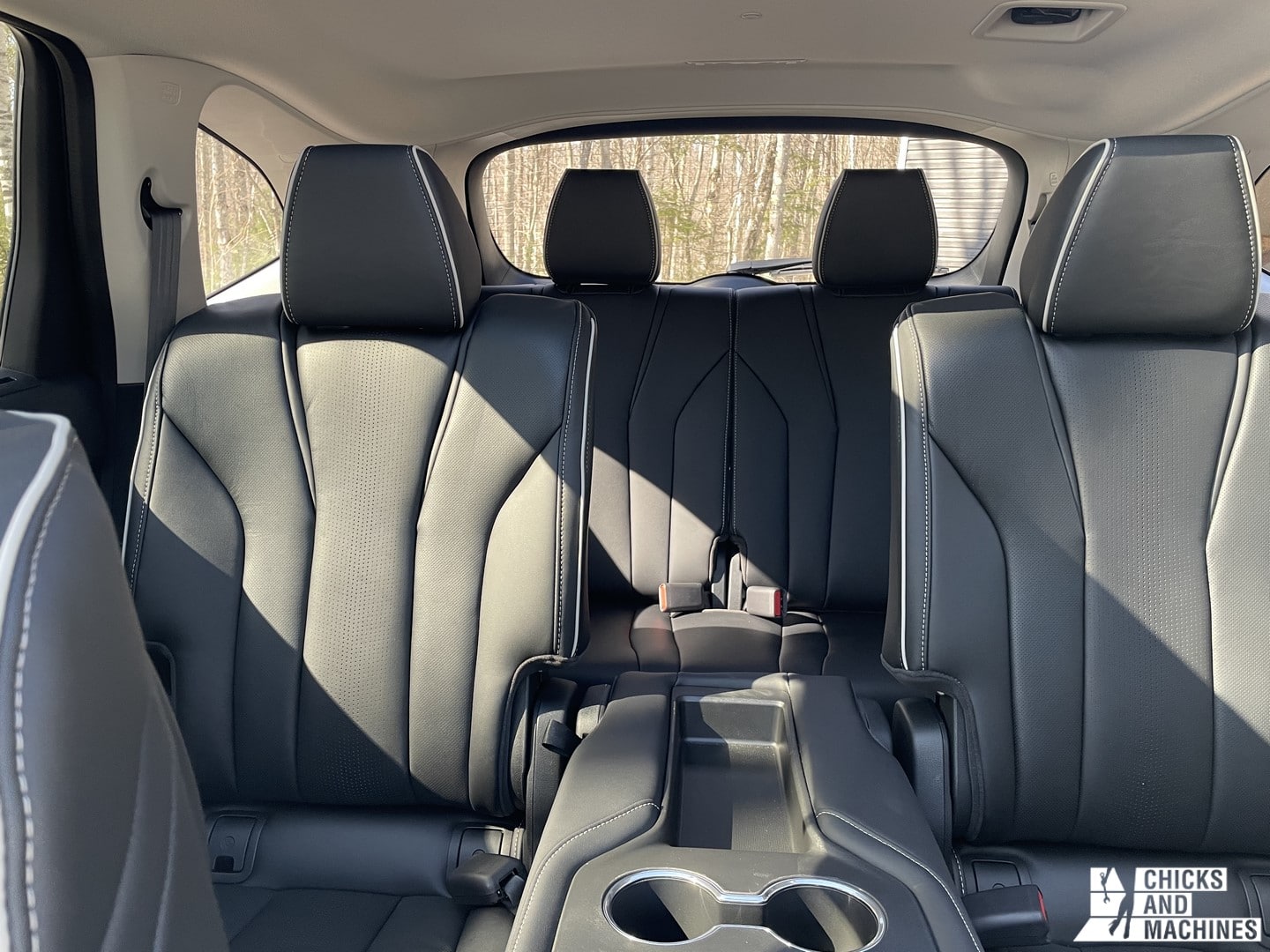 The 710-watt ELS STUDIO 3D audio system, powered by the 16 speakers, offers a rich, pleasant and powerful sound quality. By the way, I have two little " monkeys " who were very surprised when mom used the cabin talk system to talk to them.
This system allows communication between driver and passenger(s) via the speakers, so it is no longer necessary to speak loudly for everyone on board to hear.
The size of the rear trunk is acceptable and it becomes even more interesting when the third seat is lowered. The rear cargo floor is reversible and can be used on the carpet side or on the plastic side (practical and easy to clean), which is useful for dirty contents. You can also gain about 50 liters of extra cargo space by using the lowered portion underneath this floor.
Acura offers a 4-year/80,000 km warranty and promises fuel economy of 11.2 L/100 km combined. The price of this royal luxury coach is just over $67,000, while the base version retails for $56,000 and change.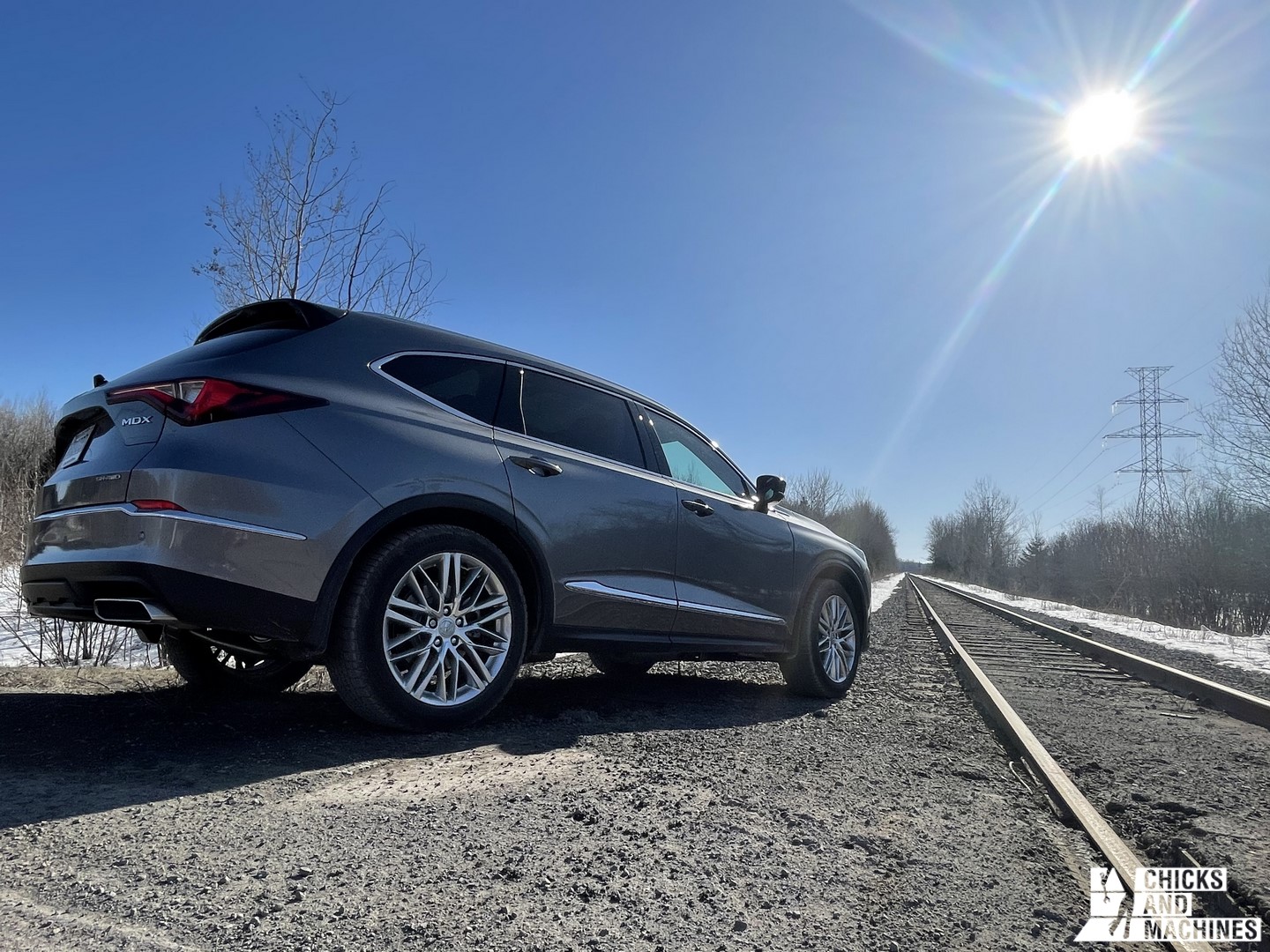 Royal Charm
With so much elegance, comfort, performance and convenience, it's hard not to be delighted by the MDX: this chic SUV is versatile and will appeal to every member of the family.
I found it fun and smooth on the road,
comfortable and sumptuous on board,
beautiful and noble on the outside.
Acura does not disappoint with this reworked MDX and it is with great delight that I was able to analyze it, contemplate it and test it for you.
For more information, you can consult Acura Canada's website right here !
You might also like this article :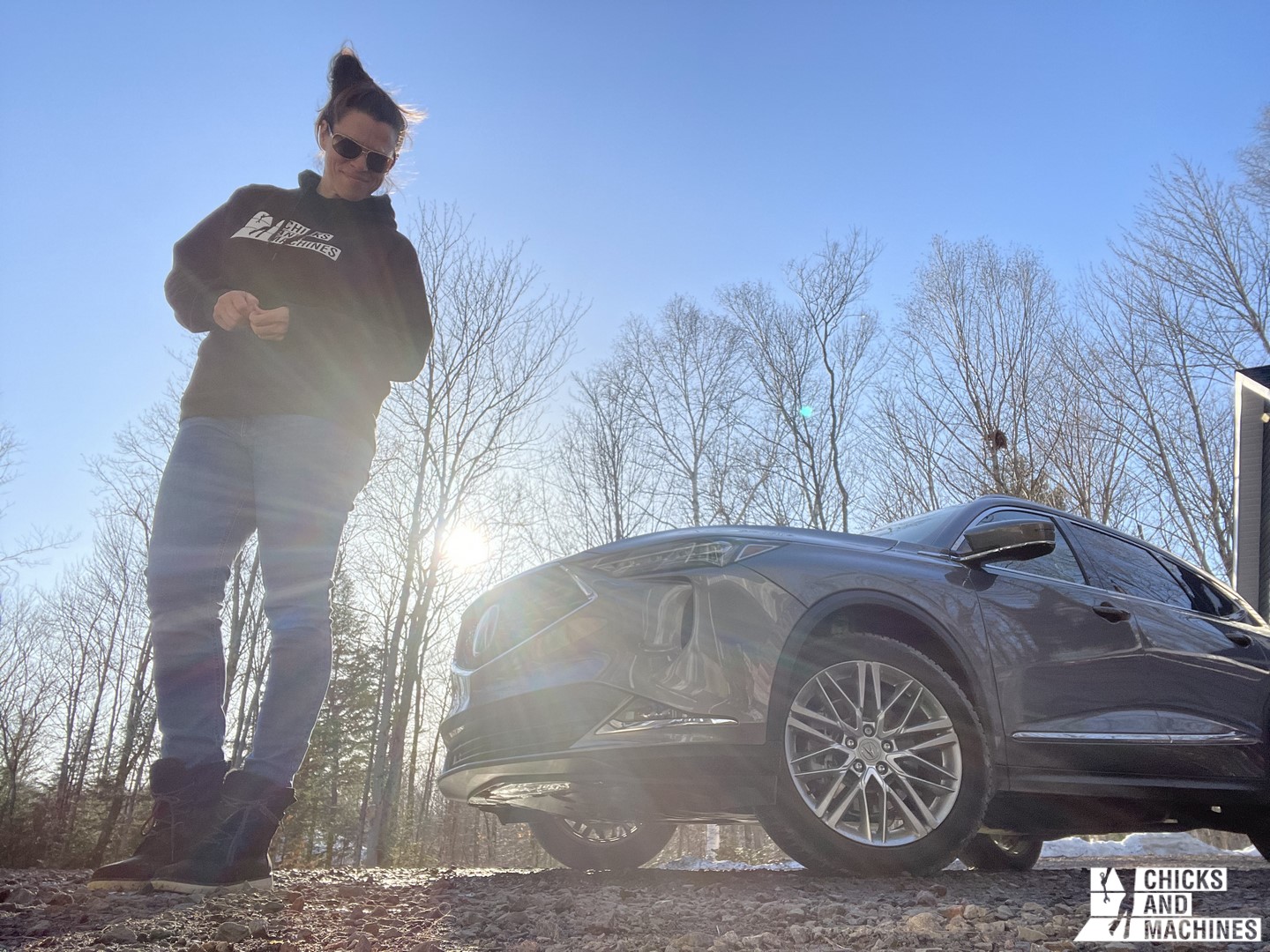 Cindy 818