I fell in love with the 2021 RAM REBEL 1500
Thanks to Chrysler Desmeules and Chrysler Blainville, I had the chance to test-drive their brand new 2021 Ram 1500 Rebel. What a machine! This truck succeeded in showing me why people can be so excited about pickups. Let me convince you too.
AN IMPECCABLE DRIVING EXPERIENCE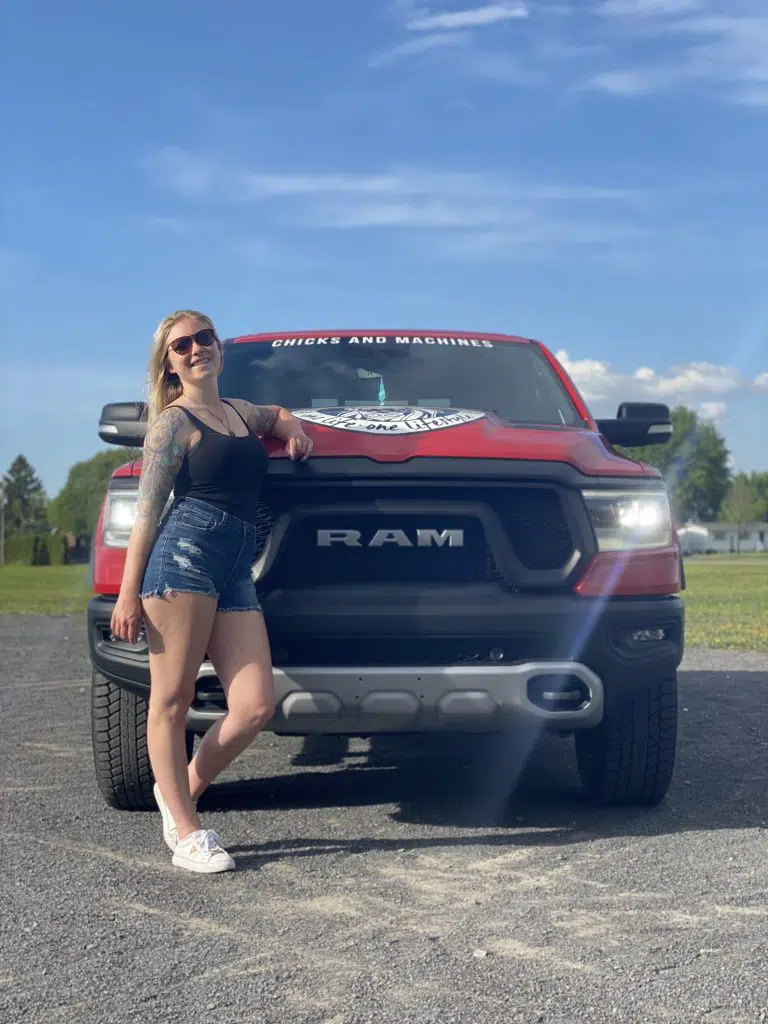 The handling of this vehicle is impressive, especially thanks to its reinforced front and rear independent suspension as well as its front and rear stabilizer bars.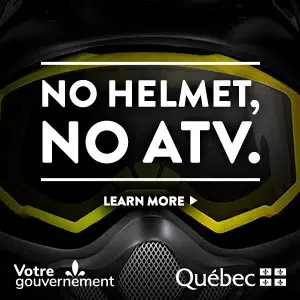 The multi-link rear suspension with coil springs allows a better sway of the whole vehicle, whether you have a load in the rear box or not. It offers a very nice stability whether it's on an asphalt road or on a dirt road full of imperfections.
You might also think that because of its 18-inch black aluminum wheels with LT275/70R18E all-terrain tires that the vehicle would tend to take all the bumps in the road. Don't worry about that. The wheelbase is precise enough to keep you from spending your time fighting with the steering wheel to keep your vehicle in the lane.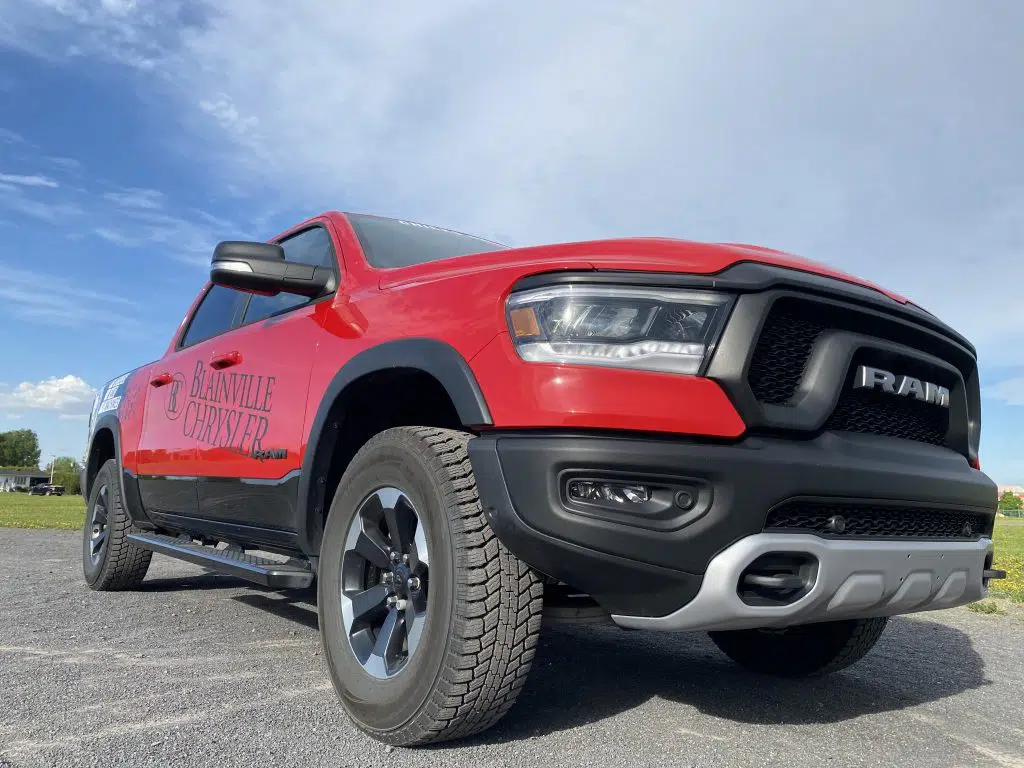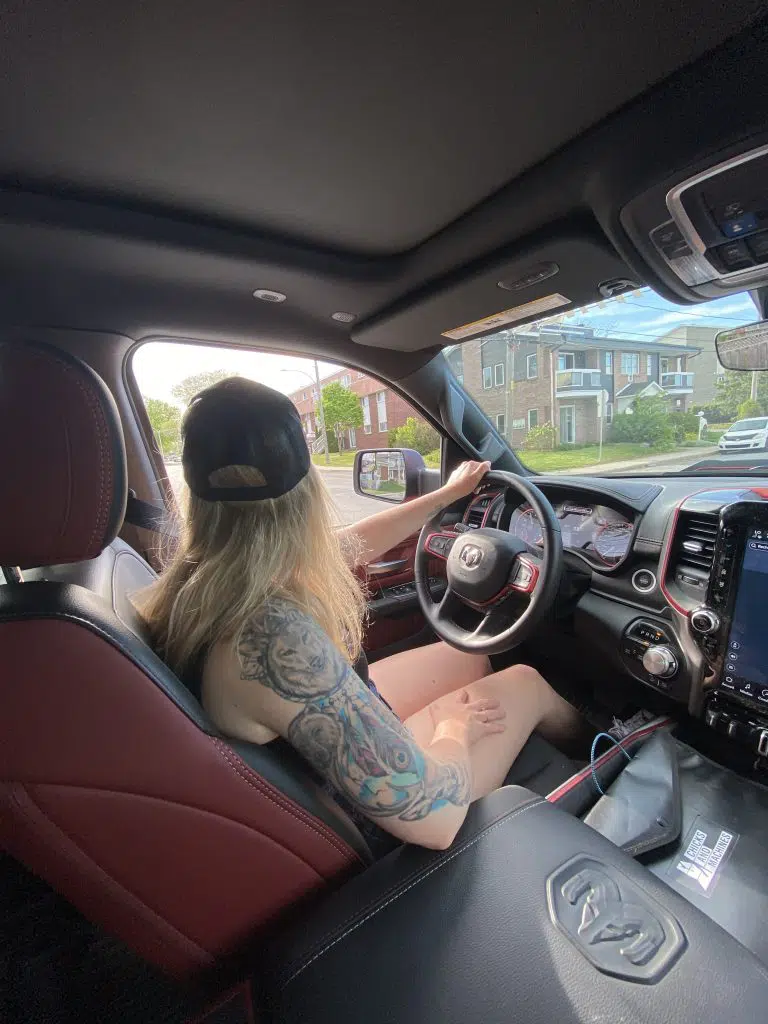 The RAM 1500 Rebel comes standard with a 5.7 L VVT HEMI V8 engine with variable displacement system (MDS) and 8-speed automatic transmission with electronic shifting.
The average fuel consumption is 16.1 L/100 km in the city and 11 L/100 km on the highway for a combined 13.8 L/100 km from the Auto Guide and an autonomy of 710 km.
This engine offers 395 horsepower at 5,600 rpm (295 kW). You also have the 3 L EcoDiesel V6 engine also paired with an optional 8-speed automatic transmission with electronic shifting.
The RAM REBEL 1500 also offers a towing capacity of 5,216 kg (11,499 lb). This is perfect for construction workers towing their trailers with all their work tools as well as families who want to tow their trailers for weekend camping.
A CABIN THAT OFFERS SPACE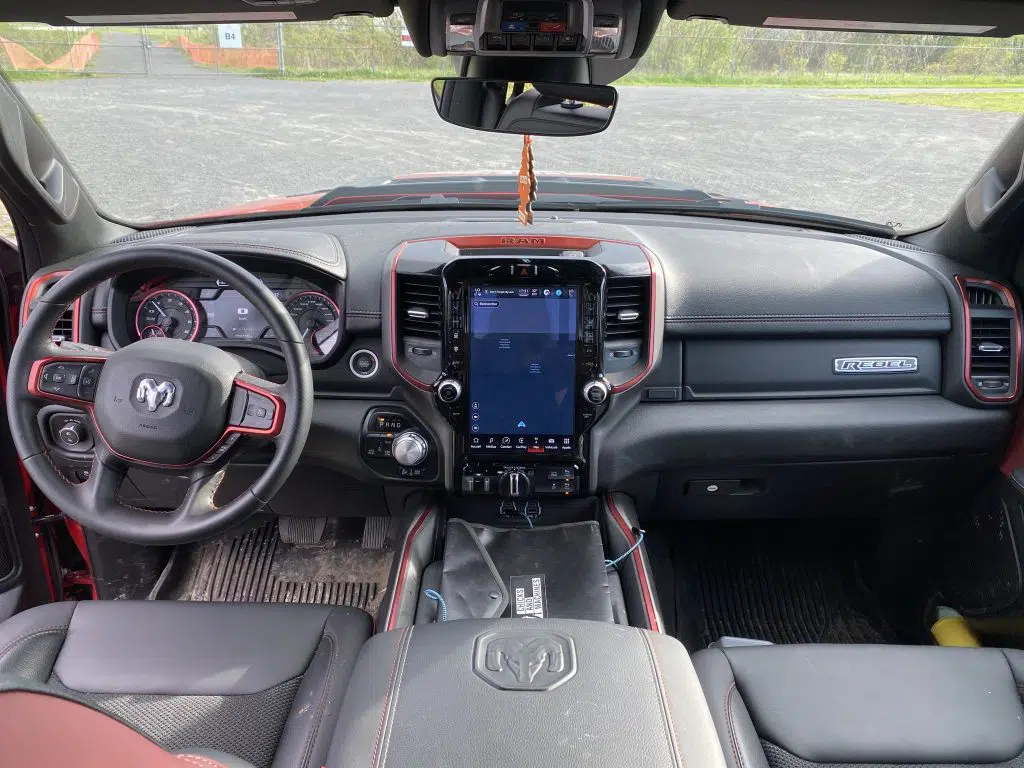 The interior comfort that RAM offers for the Rebel 1500 is indisputable. I was able to test the space offered both in the front and in the back during a girls' day out. Even with three girls in the back, none of them complained about discomfort or being too close to the passenger next to them.
The same is true for the legroom offered to front seat passengers. I must admit that I am not very tall, so there was enough room for the person behind me. However, the front passenger was still almost 6 feet tall and the person sitting behind her was not short on space at all.
The rear seat also folds down for additional storage. The front console is also very convenient and allows for a lot of storage, whether it's for workers on the road who can store a tablet, straps, etc., or for a family who just wants to store snacks, tissues, or all the other essentials for the road.
A customizable 7″ integrated display center is offered on the dashboard. This is enormously handy when you need to use the GPS with Apple CarPlay (which is actually capable of connecting via either USB or Bluetooth).
OPTIONAL EQUIPMENT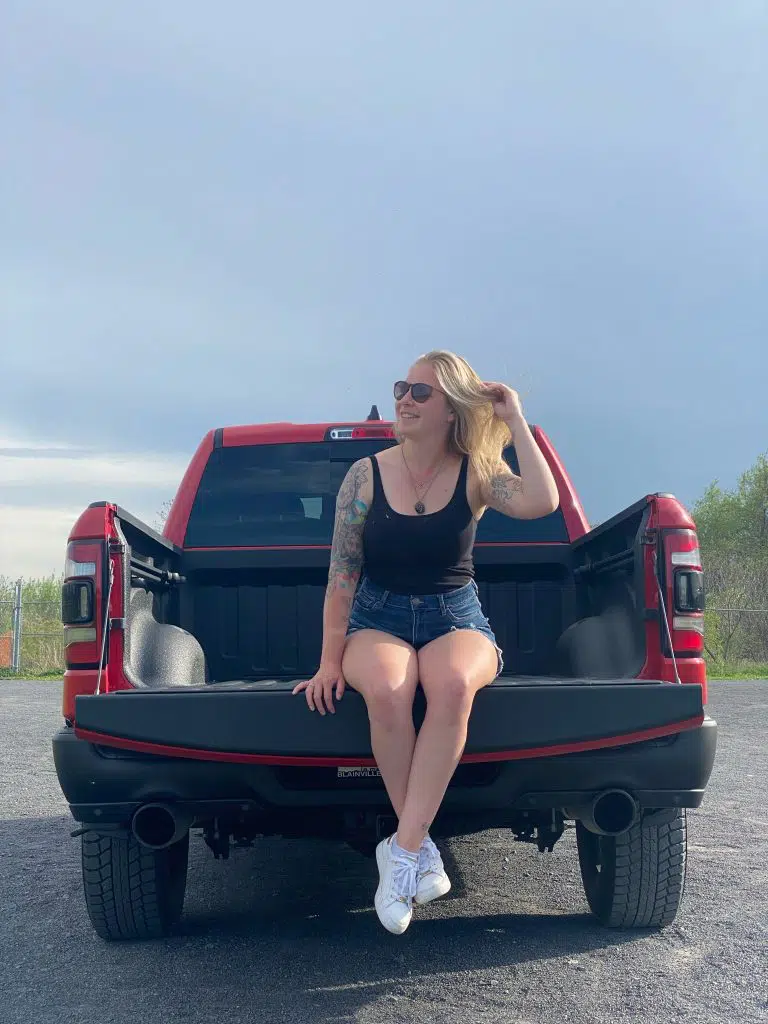 A list of optional equipment is also available:
EQUIPMENT
Sunroof
Heated front seats
Heated rear seats
Heated steering wheel
Head-up display
360° camera
Blind spot detection
Forward collision warning
Autonomous emergency braking
Lane departure warning
Remote starter
PACKAGES AND AMENITIES
Body Convenience Package
Level 1 Safety Package
Level 1 Equipment Package
Towing Package
Technology Package
Night Edition
Level 2 Equipment Group
Advance Safety Package
MULTIMEDIA
Apple CarPlay Compatibility
Android Auto Compatibility
Sirius XM
MY IMPRESSIONS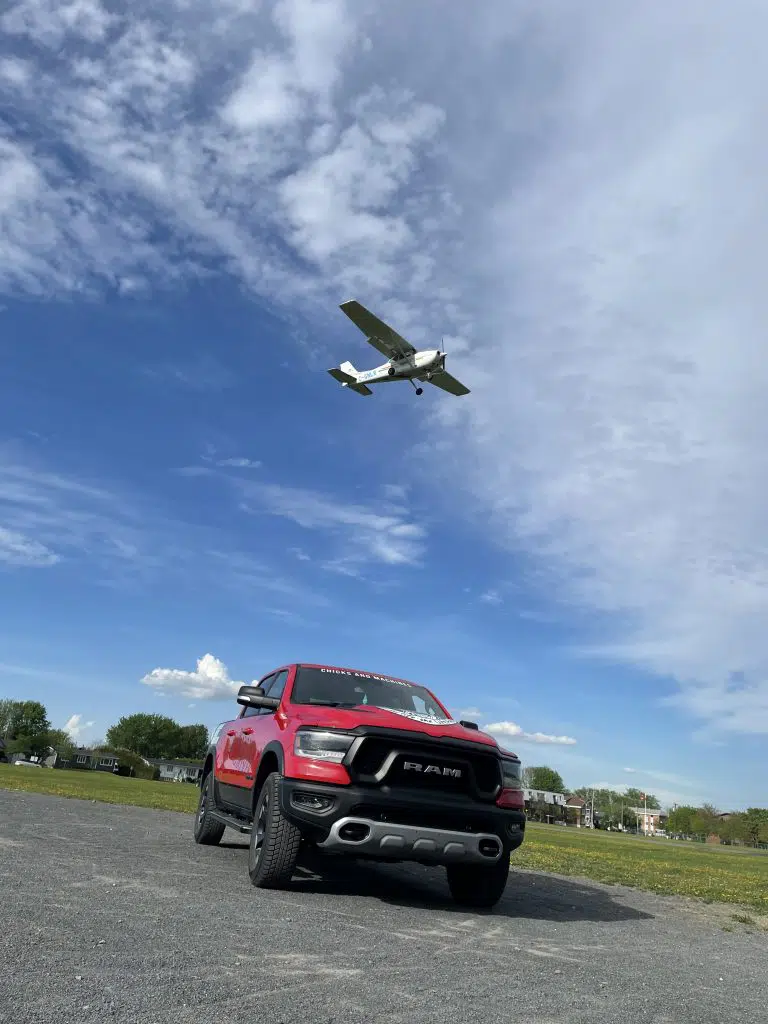 I was honestly surprised by what the 2021 RAM REBEL 1500 had to offer. Whether it was for a girls' afternoon at the sugar shack or a family outing with my son, it met all my expectations.
The REBEL even made my life easier when it was time to go to the daycare, as my boy was just eager to get in the vehicle. However, not once did I have an easy time getting him out of the RAM. 😂
I always felt in control of the vehicle despite its seemingly intimidating appearance. You quickly feel safe and, I must say, I was proud to drive a monster like this. I can attest the daredevil effect this vehicle had on other drivers I passed on the road.
The model I was lucky enough to test-drive also had an exhaust system that had just enough of a satisfying growl to get attention, but not enough to make a long drive unpleasant. The center console screen was also handy when it came to operating the GPS or adjusting the cabin and bench temperatures.
In a nutshell, for a vehicle with an MSRP starting at $64,400, I 100% recommend it. This vehicle will, without a doubt, attract attention, provide everything you want for a vehicle in this price range and will undeniably be useful in everyday life.