Chicks And Machines visit the Highlands – Part 2
After a good night's sleep, I jump in the shower and rush to meet my friends at the hotel restaurant for breakfast. I am already nostalgic knowing it is already our last day in the Highlands.
Indeed, tomorrow each of us will be heading back home, each on her own except for Charlotte who has already prepared her luggage, she must return to Toronto at the end of the afternoon and then head to the airport to catch a flight to Calgary.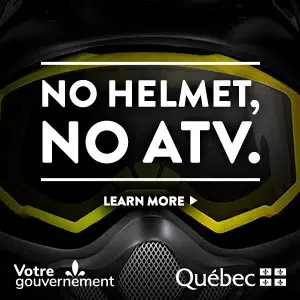 Alright, let's put the nostalgia aside and discuss the game plan to adopt.
Today again, several kilometers of magnificent roads , interesting discoveries, landscapes worthy of postcards, delicious coffees and pastries and meals that are sometimes too copious await us. And I intend to take advantage of it until the very last minute.
We finish our meal and quickly return to our rooms to pick up our helmets and equipment. We meet in the parking lot of the Best Western where our respective motorcycles spent the night.
That's it, we're ready to resume our journey.
Our first stop of the day will be in Westport, a village not far from Perth and the road to get there is very pleasant. You have to see the view of the lake from the top of Foley mountain just before reaching Westport.
If time permits, take a detour to the Foley Mountain Conservation Area. Here you will find a rest and picnic area, hiking trails, a sandy beach and the Sky Rock lookout from where you can admire the view of Westport and its surroundings.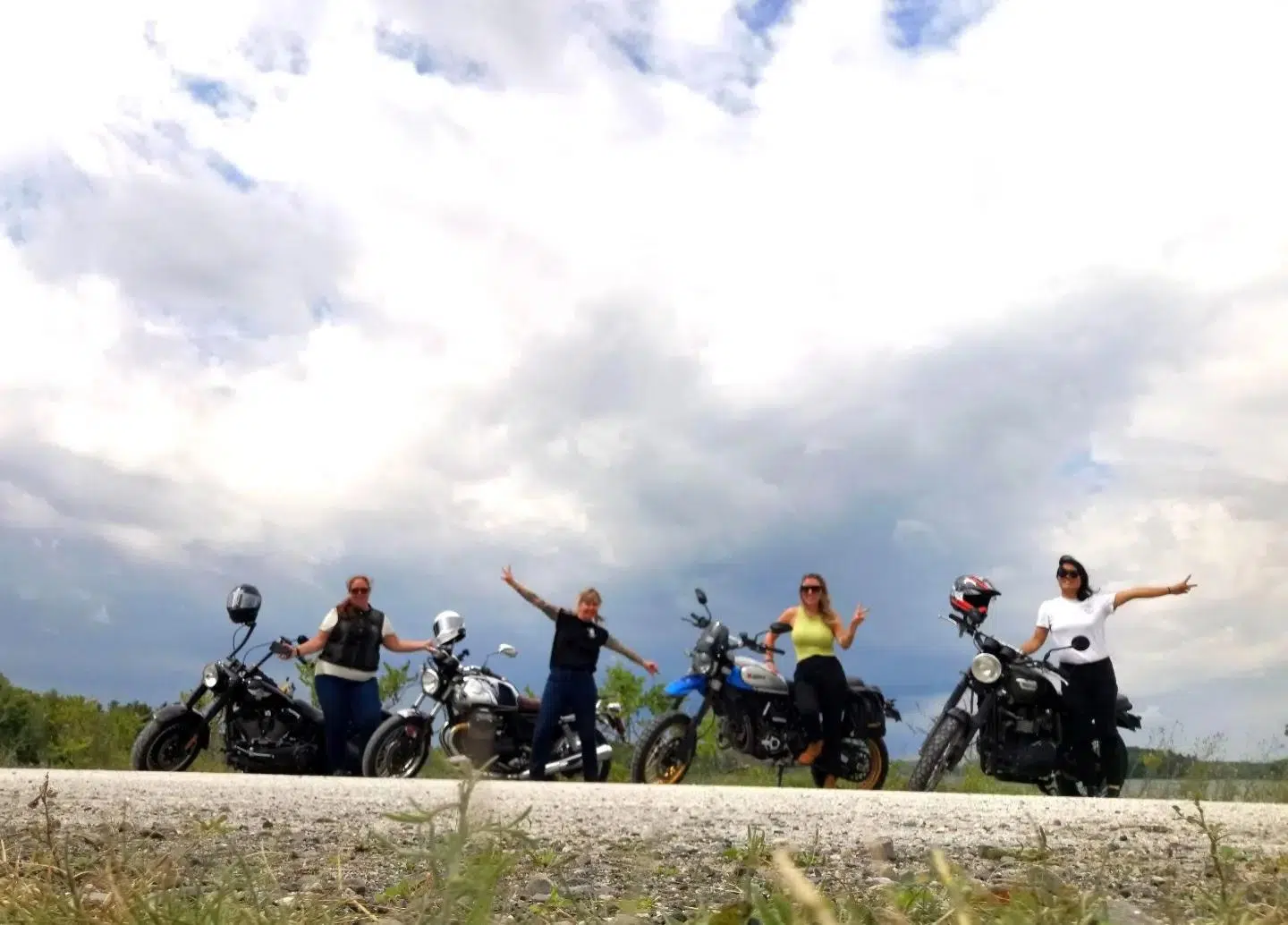 It is at the Cottage Coffee House that we make our first gourmet stop.
The owner of the premises, John Pringle is a passionate about coffee alright but he is also a motorcycles and music enthusiast. He is always happy to chat with friends, customers and regulars and also enjoys giving travelers, a few pointers and recommendations about the region he loves so much.
I stare at the display and I can't make up my mind, the cookies, cupcakes, pies and other pastries amaze me and what about this sweet aroma that floats in the air.🥐
The decision is not easy. I end up selecting delicious slice of gingerbread as well a an iced matcha. Absolutly delicious.
After having feasted, we hit the road again this time towards Maberly via Godfrey and Sharbot Lake, in short we travel the Rideau Ridge loop.
We start by the Westport Road, listed as one of the 10 favorite roads in the Highlands, with its infamous "Westport bend" which is a work of art in itself.
Too bad we can't enjoy the view of Lake Wolfe as we hit the curve, let's be honest, we keep them on the bend. This one is sharp, technical but above all mind-blowing. Please note that the road prior to reaching it was in poor condition at the time of our passage, be cautious as usual and you will be just fine.
Route 38 which leads us to Sharbot Lake is also pretty nice. We decide to stop on the bank for a few minutes to immortalize a few shots and enjoy the moment. Then comes Maberly and next we take the Bolingbroke route, another favorite and we quickly realize why. Beautiful and sinuous, it has everything to please any rider.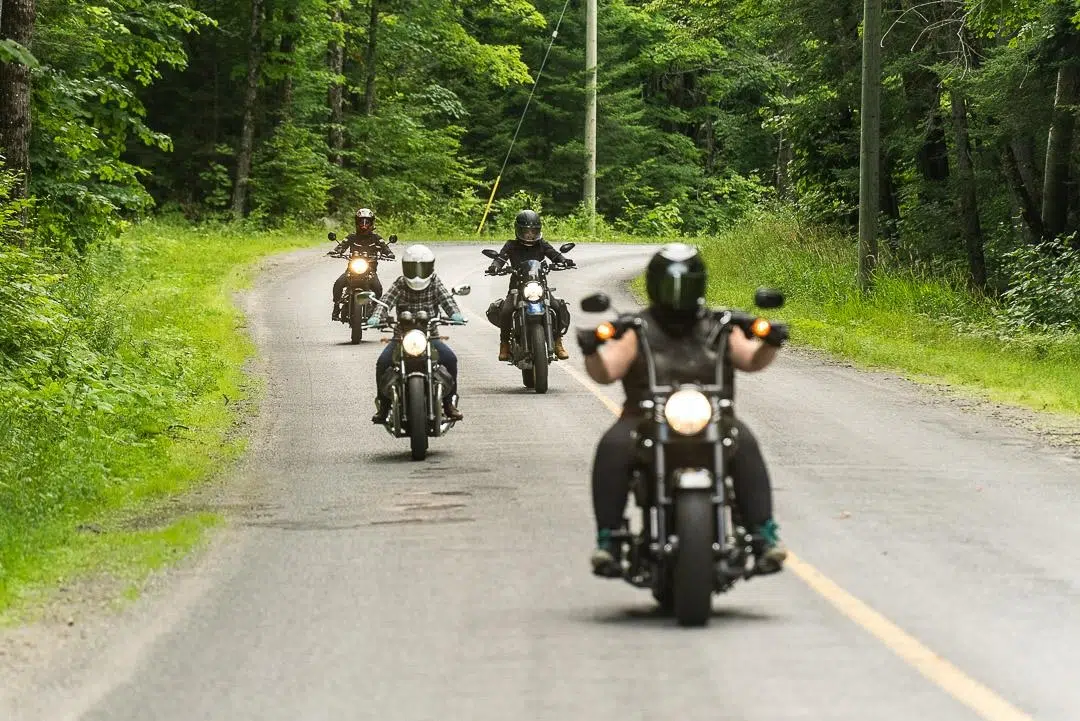 The Rideau Ridge brings us back to Westport for a minute and then comes Newboro and Crosby where we deviate from the loop to reach Lock 35 of the Rideau Canal located in Narrows.
We cross its small, charming single lane rotating wooden bridge that is still operated manually.
So far we have been lucky with the weather, a few drops here and there but nothing too restrictive. All of the sudden, the sky turns black.🌧
Luckily for us, it's lunch time. Our second gourmet stop of the day; CC's on the Rideau.
The location is ideal. 
You have to see their terrace overlooking the scenery of Lower Rideau Lake. Equipped with picnic tables, marquee, a huge firegrill, it's a very cozy and friendly setup. You can even dock at their pier if you want to get there by boat.
We are very pleased to find out that they also have a covered patio because it is now pouring. The menu is tempting and the drinks refreshing, which is much appreciated on such a humid day.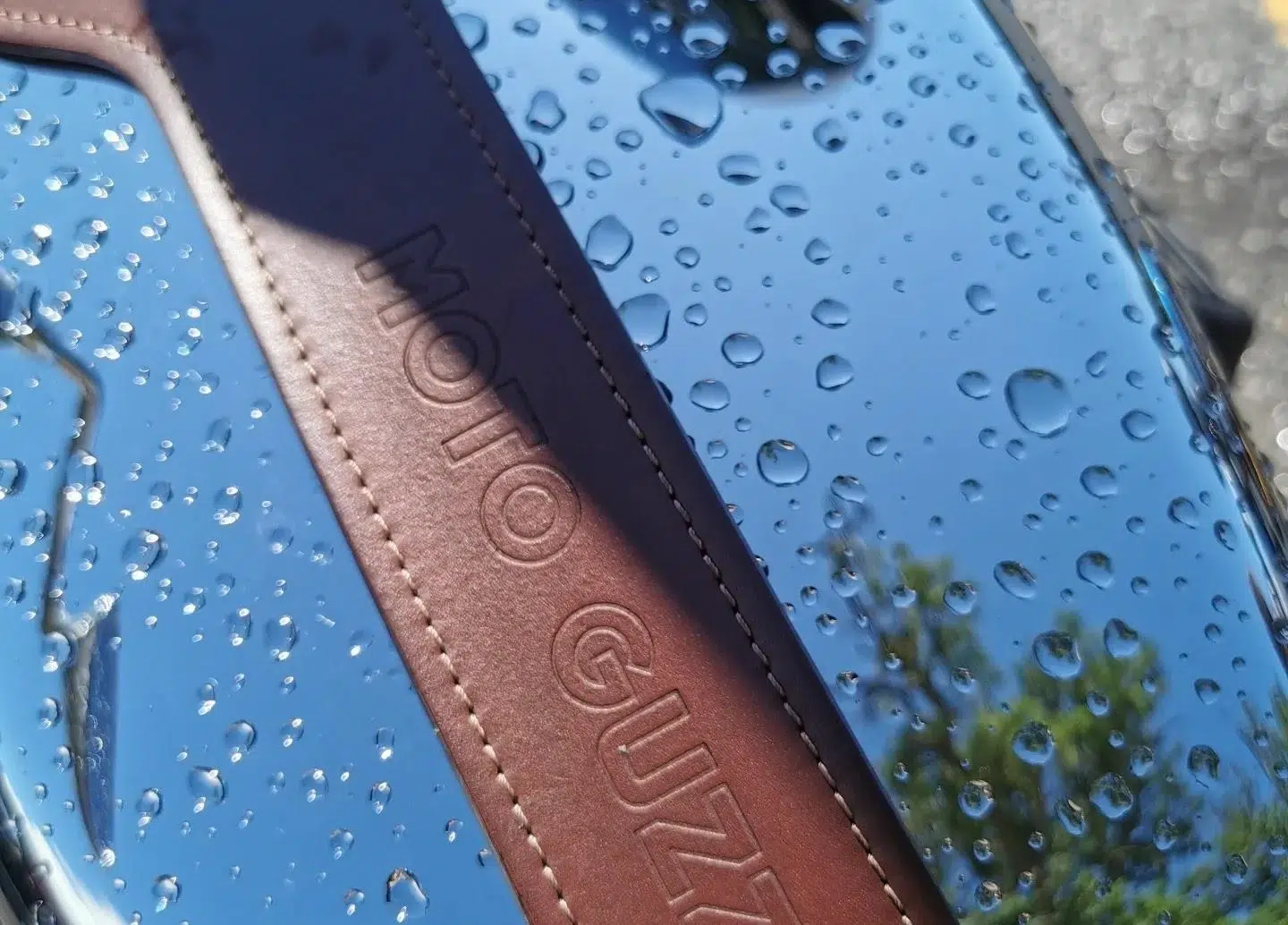 The storm has passed and the sun is coming up, it is now time to go to our very last destination; Smith's fall. Just 15 minutes from Perth, it is the largest community in the Rideau Corridor with its 9,000 residents.
Strategically built on the canal, between Ottawa and Kingston, you can find old locks, historic homes and two museums, one telling the story of the canal and the other focusing on the canadian railways history.
Indeed, at the time Smith's Fall was a hub in the transport of goods. We walk around its parks, take a look at the canal, its locks and at the vacationers who cross them with their boats. Then comes the time to say goodbye to Charlotte. She leaves us here as Cecilia, Cyndi and I return to Perth for one last evening.
As I walk into the comfort of my room at the Best Western Plus Perth Parkside Inn and Spa I decide to take advantage of the hotel's facilities to relax before meeting up with my friends at The Locks restaurant, also located in our hotel.
It is around a glass of wine and a delicious meal that we share the anecdotes of our road trip, our highlights, our favorite shots and that we make the promise to keep in touch.
Bonds were created through our love and passion for riding motorcycles .🧡
I would like to thank the Ride the Highlands team for this opportunity. This invitation allowed me to meet great people, make new friends and despite my fifth visit to the Highlands, discover different routes and wonderful places.
I can't wait to go back, see you there next season ladies?
Nadine