This week, Chicks and Machines, in collaboration with Leatt, brings you the GPX 3.5 neck brace test.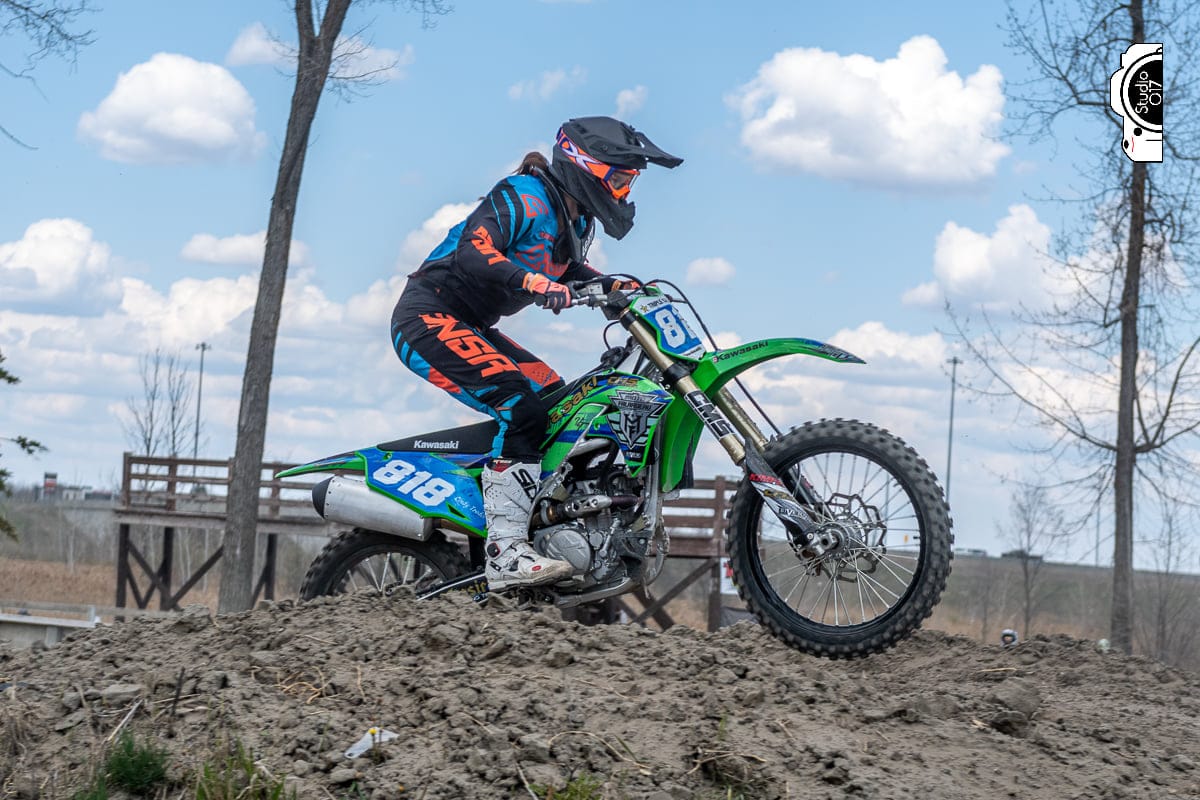 Let's talk about this unloved piece of protective gear. Let's face it, it's pretty rare to see a professional motocross, endurocross, supercross or freestyle rider wearing a neck brace. So it's hard to convince any amateur to consider its use when their idols, their role models, the pros who ride so fast, don't wear one.
Well, note that the latter wear very thin chest protectors, and yet we do not dispute its use. I have to admit that it is very similar to the visor on the helmet of field hockey players. In the minors players wear it, and in the pros many of them don't. Yet the safety aspect should be prioritized over any other reason.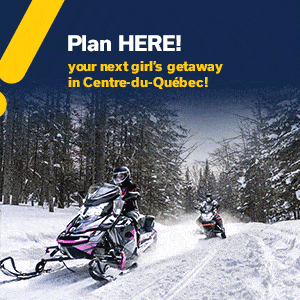 The Frenchman, Marvin Musquin, is one of the few professional riders who used a neck brace. His brother Mika suffered a sad motocross accident in 2015 that left him paralyzed, justifying even more Musquin's choice to wear one.
The racers of the biggest motocross association in America, the AMA, are all without neck brace. The same reality can be seen on the European side with the FIM racers, except one… The triple world champion Tim Gajser, who also wears a full chest protector.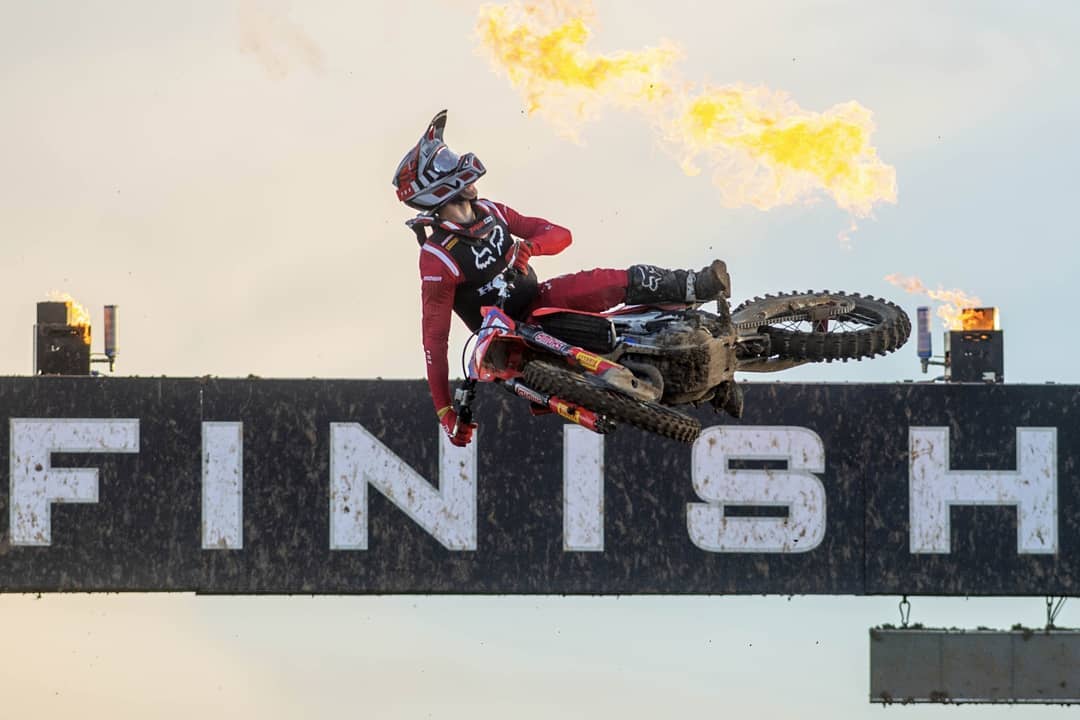 While most people say that for comfort and freedom of movement they prefer not to wear this piece of equipment, the fastest man on the planet is wearing one. That was my final argument!
Leatt, the company and its products
Leatt invented the very first neck brace in 2004. They then developed a complete testing laboratory, surrounded by a team of doctors and biomedical engineers.
Their goal: to create a complete range of quality products such as helmets, goggles, chest protectors, knee and elbow protectors, boots and clothing. Leatt is now well established and well known in the off-road protective equipment market for its research and development with an emphasis on product quality.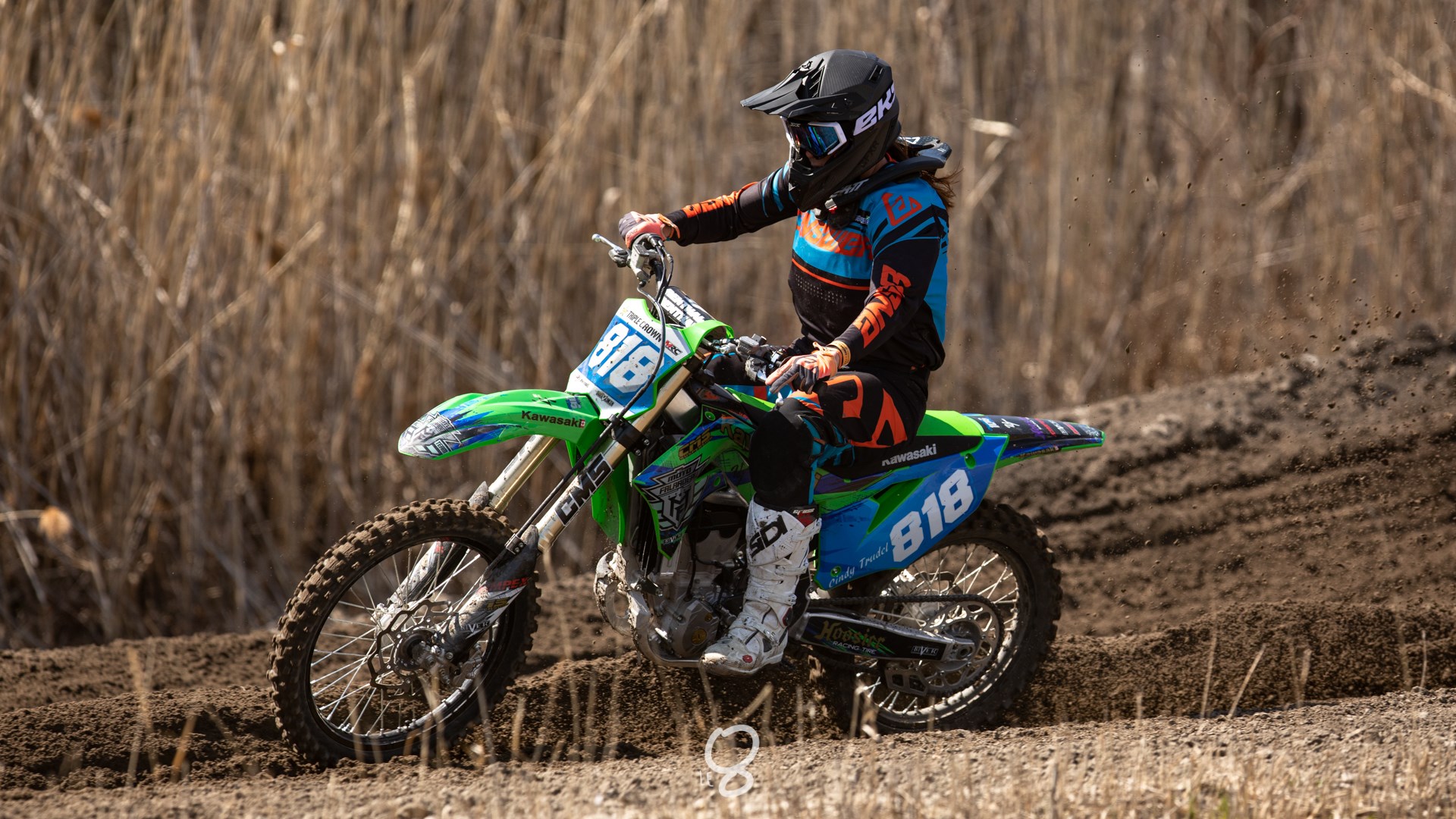 Neck braces
Leatt offers several ranges of neck braces for motocross, road bike, mountain bike, kart and snocross. In the off-road motorcycle section there are 3 models.
The most expensive version is the GPX 6.5 fully adjustable and very light, made of carbon fiber at 730$. Then there is its little brother the GPX5.5 at 550$ which is made of polyamide. On my side, I tested the entry level model, the GPX 3.5. at 400$.
So now, how to choose between those three models ?
It is very important to mention here that, contrary to other types of products (e.g. helmets), there is no difference in the level of protection offered between the different models that Leatt has.
The difference is in the materials used, the adjustment options and the replacement of parts in case of damage. So don't worry, no matter how much money you invest in your Leatt neck brace, you will be adequately protected.
Of course, you have to expect some time to adapt when you start using a neck brace. I remember very well, many years ago when I first started wearing one, it was not unobtrusive. I would be lying to you if I told you that I never thought of giving it up.
Remembering the reasons why I had to wear it and especially the amount of money I had invested, I quickly came to my senses.
Over the years, Leatt has worked hard to make the neck braces as light and comfortable as possible. Honestly, it's not that long to adapt, if you focus on the right things and take a positive approach to its use.
Keep in mind that a well-fitted, properly sized protector that is compatible with your chest protector is the key, which is why it is important to go to the store with it to try it on and to have a good advisor who will guide you well.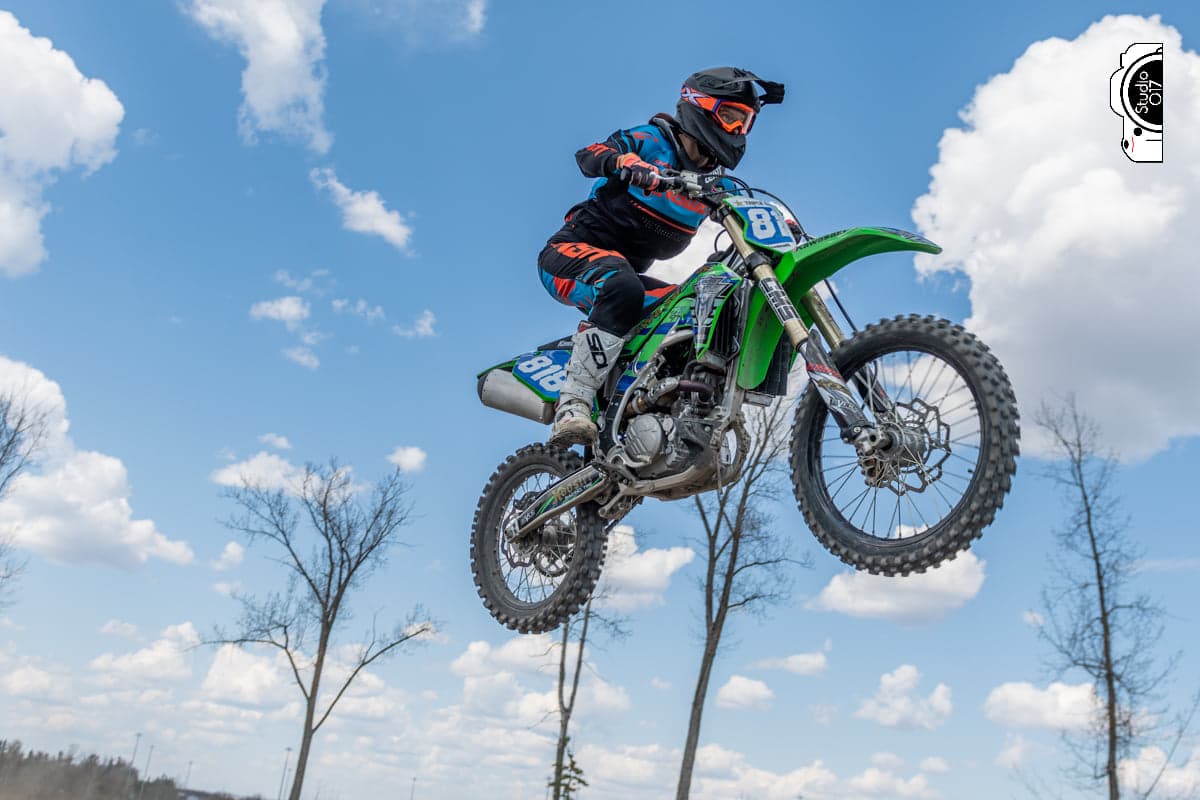 Test and advice
I tested the Leatt GPX 3.5 in all common situations: on the trail, in a race, and in the woods. Personally, I've been using the fully adjustable GPX 5.5 for the past few years, so I was really looking forward to seeing the differences I would experience with the 3.5 version.
Did I see a difference with the GPX 5.5 model?
No, not one. Even if the model we tested offers less adjustment than its predecessor, it settles adequately on the torso and the back without pressure. It's lightweight and it's quick to put on and take off with a snap on the front. The GPX 5.5 and 6.5 have the opening on the side and honestly I don't see any advantage or disadvantage: the 2 positions are efficient.
You can install straps that go around the torso and under the arms to stabilize the movement of the protector and keep it in place, but I don't use them like most people.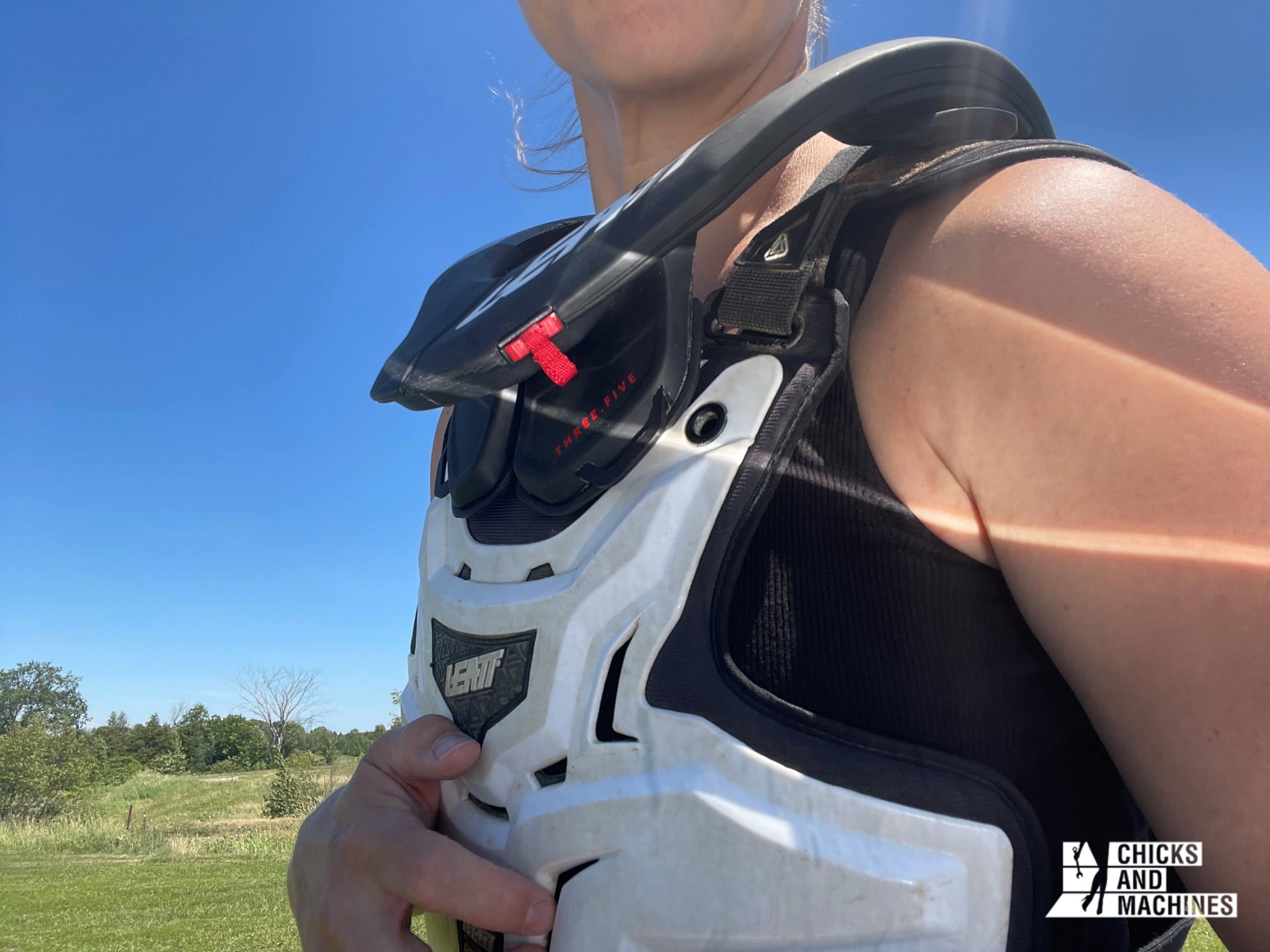 I use it with a Leatt chest protector which is precisely designed to accommodate the supports of the neck brace. In use, I didn't see any difference in comfort between the 2 models, except maybe one small drawback which is the storage.
To fold it, you have to remove 2 clips from the GPX 3.5 while the 5.5 and 6.5 models can be folded without modification.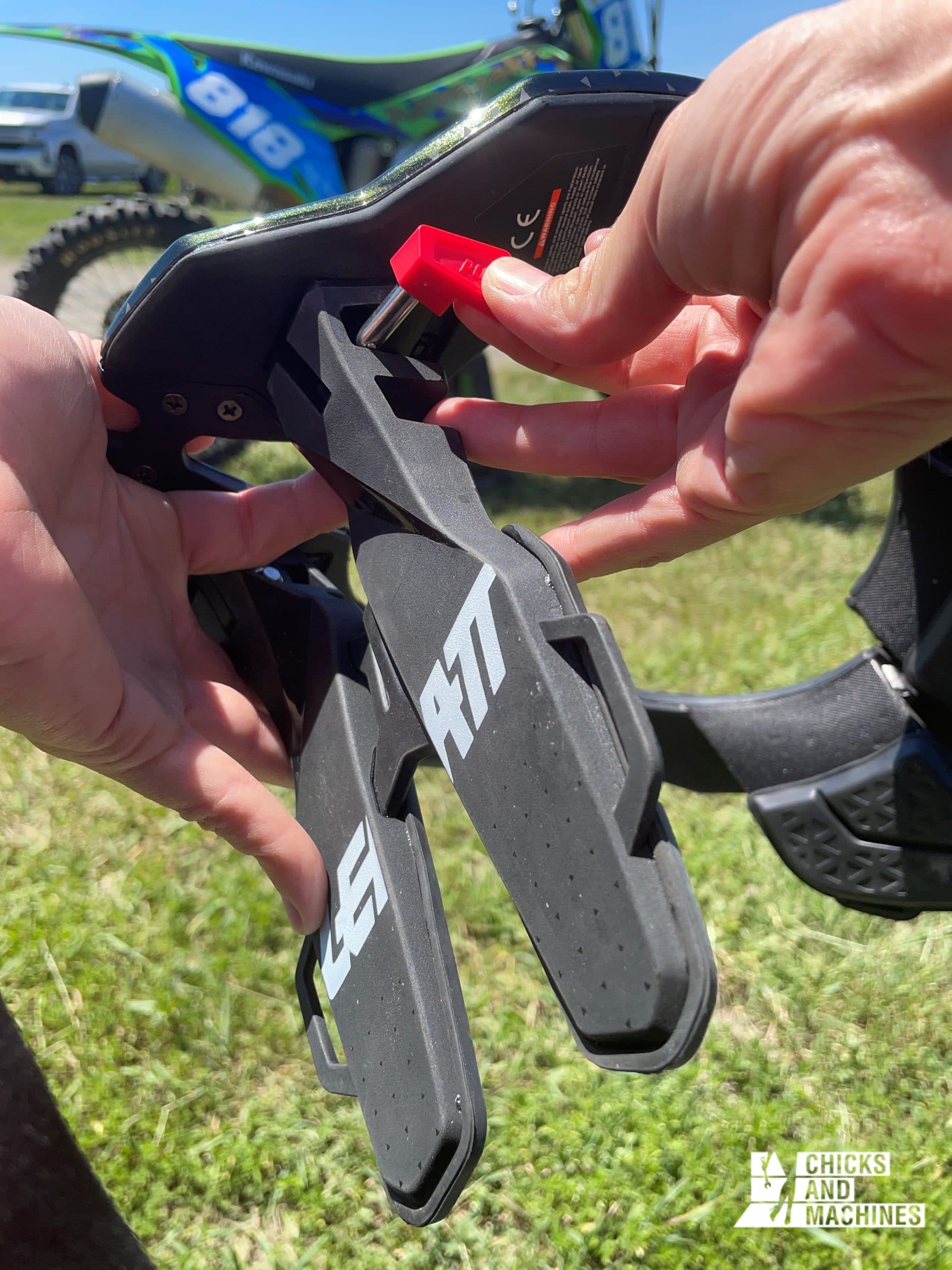 Motocross, as we know, is a risky sport. It is therefore important to protect yourself well and the investments not to be neglected should always be at the level of head and neck protection. If this is not done yet, I strongly advise you to consider the use of a neck brace. It is a must, like a seat belt in a car.
A little advice: don't forget to bring your chest protector to your local Leatt dealer and make sure you try it on and adjust it. Be patient, in a short time you will be using it spontaneously without even thinking about it.
Still in doubt? I invite you to read this very interesting and complete article, previously written, which will provide you with all the other technical arguments, information about protection, myths, studies and statistics.
Thank you very much to Leatt for letting me test this beautiful product, which I don't ever wanna ride without again.
Ride safe !
Cindy 818