The three real reasons why we'll be snapping up the Low Rider El Diablo
Let's be honest, when a sales representative, who see thousands of bikes a year, tells you:
Jess, this one, I want to buy it for real.
Well it's because the bike is exceptional. It's not a secret, the new Harley-Davidson 2022 Low Rider ST El Diablo was a hit: it sold like hot cakes. The waitlist of interested buyers was longer than the amount of Low Rider ST to receive within the next 5 years.
Well, normally, when a new model of bike comes out, we write about the technical specifications of the bike.
But here, I feel like taking you elsewhere. Anyway, the specifications and features of the bike are the same as the model released in early 2022. Still, I'll go through the most interesting specs in the conclusion.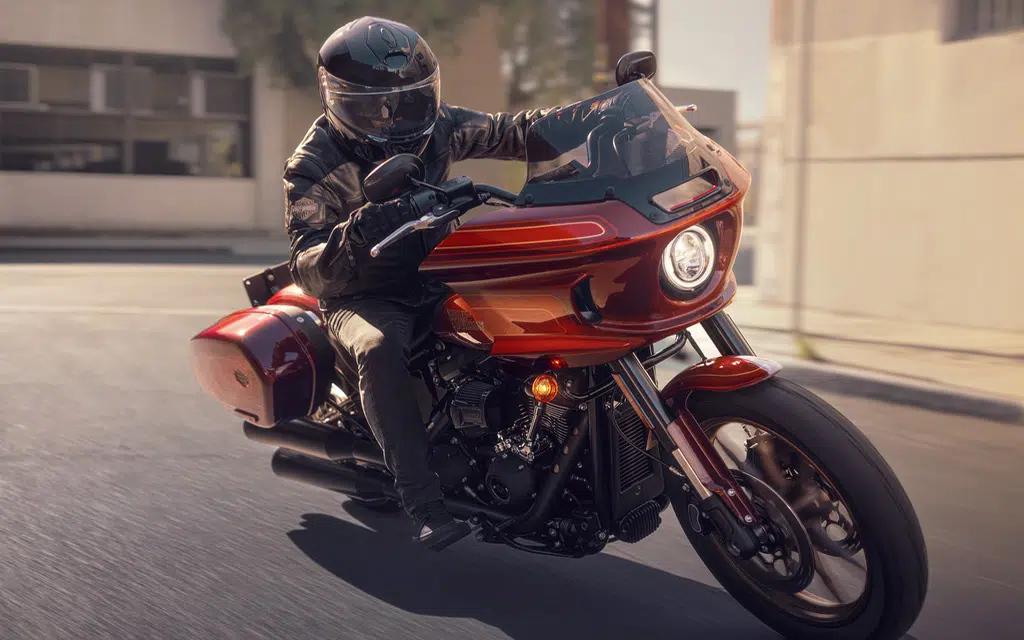 I'd like to show you the three real reasons why this new bike will be so popular.
1-The devilish club style painting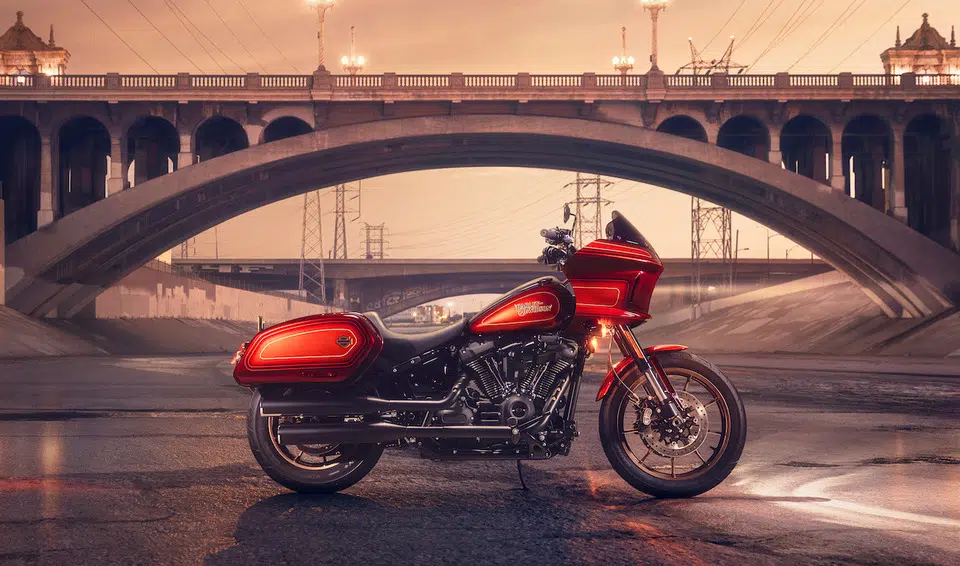 Harley-Davidson is known for making beautiful and detailed paintings: flames, exceptional logo, matte paint that stands out like never before, metal flake candy custom, #1 on the Street Bob, gunmetal green with the star, multicolor lineage on the Sportser tank. 🔥
But club-style motorcycle enthusiasts had more or less been forgotten since the '80s. Their thirst for colorful lines and flakes was not 100% satisfied.
Now, with the El Diablo, let me tell you that it's a painted dream for them and for me. A timeless paint job with Harley-Davidson's signature color: a "flashy" orange red.
A spunky painting with various tones in the lined frames to give depth and a look that will leave no one indifferent. A luxurious and stylish paint job with Harley-Davidson lettering customized with horns and a devil's tail to show the "bad ass" side that only the Motor Company can master.
Not to mention the logo embedded in the rear cases that gives the bike's backside an incredible finish. So, I truly believe that the paint job, with the lines brought to the forefront, will give you the initial love at first sight and that the painter's attention to detail will make it the love of your life.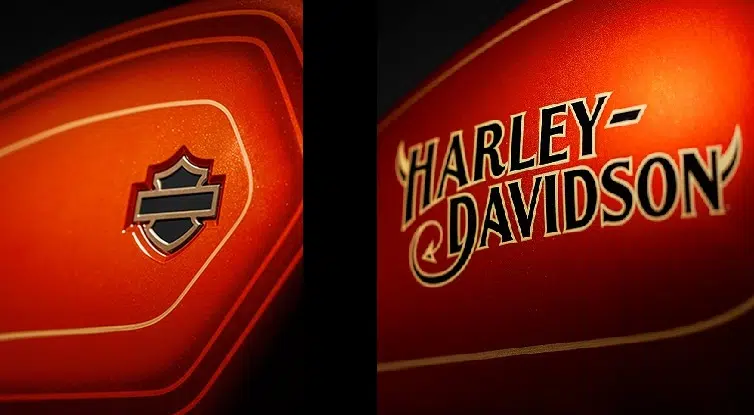 Cupid can go to hell; the devil will take his place   😉
2-scarcity effect

(1/ 1500)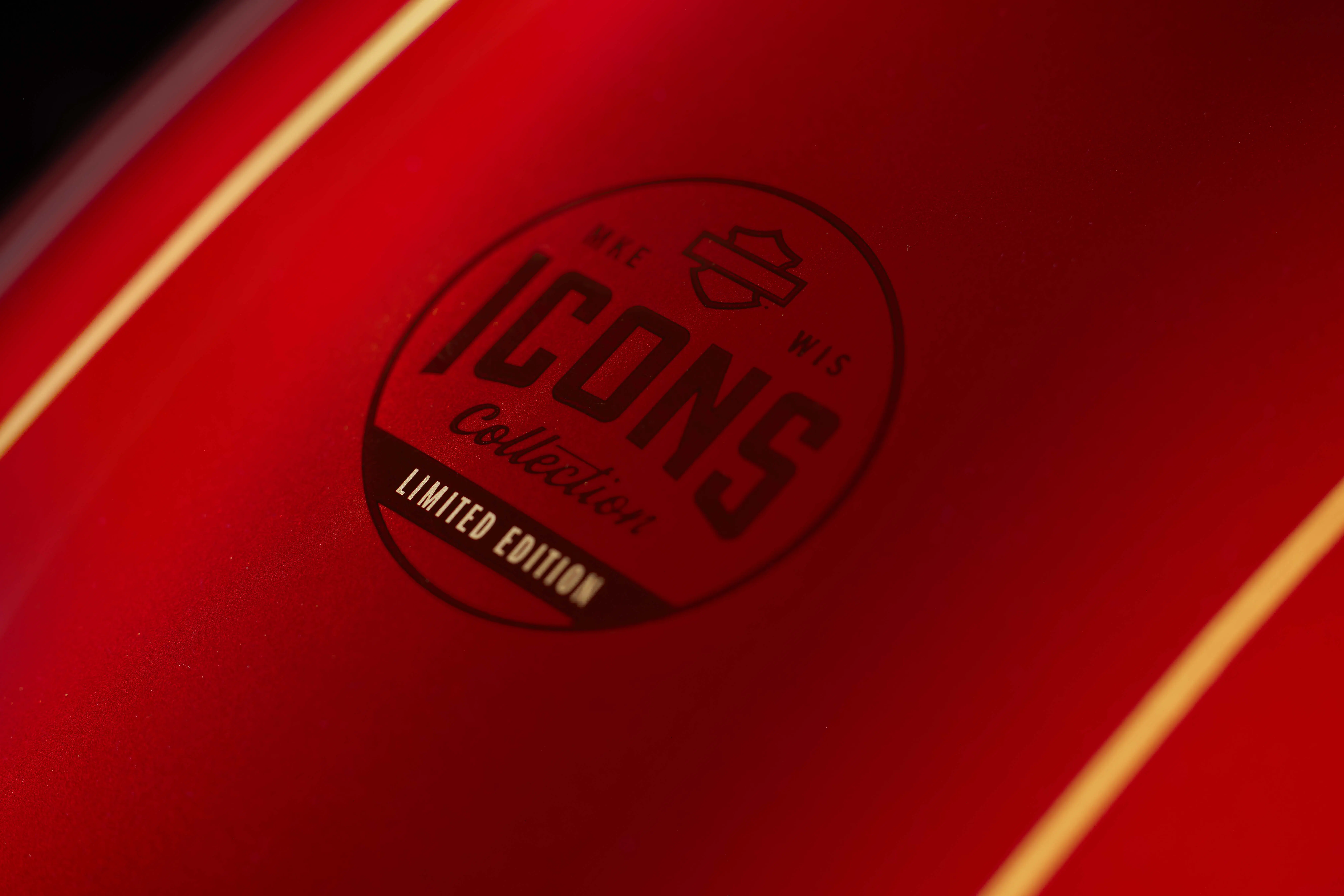 I don't know about you, but when I choose a bike, I want it to represent my riding style, while remaining unique and distinguished.
For me, the 1 in 1,500 makes me want to go for it, because I know that the value of this bike will not diminish over time. All Harley-Davidson limited series keep their value over time like no other brand!
To prove me right, go look at the price of the "Electra Glide Revival 2021" model on the used bike markets! But the scarcity effect also tells me that I would be one of the only ones to ride this bike for many kilometers around: that speaks to me.
Basically, the scarcity effect satisfies two undeniable criteria for many buyers: to be sure that the value will be maintained over time and to have a unique bike, not like everyone else.
3-

Suitcase and audio system: "Get on board, baby, I'll take you anywhere".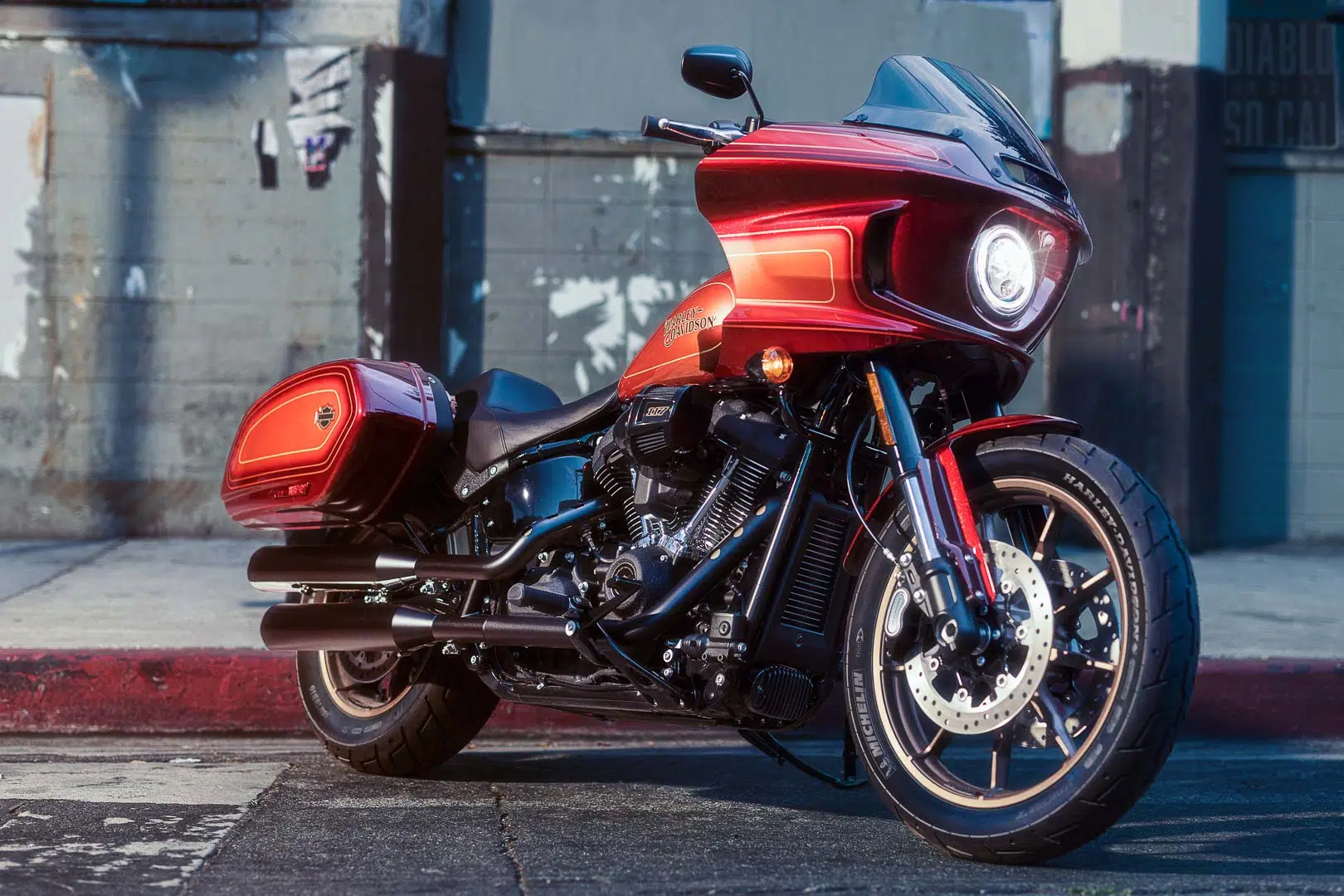 So far, this novelty has all the characteristics to win the golden award of the most stylish bike of the year, but on top of that, it has space to drag your high heels (or your sneakers…) and music to dance to!
I don't know about the other brands, but with Harley-Davidson, we didn't really have medium sized motorcycle models with cases AND sound system. Now, no need to look at the Street Glide and be unsure of your stability on a bigger bike: the Low Rider ST is there!
It gives you both feet on the ground and everything else! With hard cases like these and a superior audio system backed by Rockford Fosgate, I can hear the bike singing to me, "get on board, baby, I'll take you anywhere"!
Leave your backpack at home and hit the road!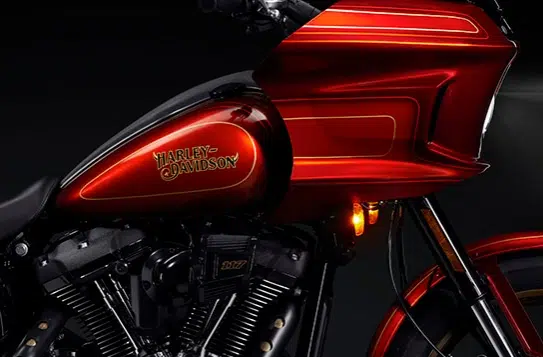 I know that my presentation of the Low Rider El Diablo has touched more on the emotions 🧡 it inspires than on the technical specifications. So, for those of you who are more interested in making a rational and informed decision, here are the other features that distinguish it:
Engine: MILWAUKEE-EIGHT V-Twin, 117 cubic inches, 103 HP/77 kW at 4,750 rpm
Motorcycle weight: 318 kg (versus 361 kg for a Street Glide)
Fuel tank capacity: 18.9 L (versus 12.5 L for an Iron 883)
Fuel economy: 5 L/100 km
ABS braking system included
Full LED headlights/lights
LCD screen with display area
Price: $CAD 34,499 before taxes and PDI (versus $CAD 27,299 for a colored Low Rider ST)
If you compare the price of the El Diablo versus the colored Low Rider ST, some may ask why the $7,200 difference? It's the audio system and the paint.
In my opinion, they are worth it! What do you think? Let me know 😊
Jessica