No More Excuses, Ladies!
Tips on Becoming an Independent Snowmobiler: No more excuses ladies
"Girls, we should get together this weekend for a ride on snowmobile."
I have asked this question many times to many of my female friends with whom I have snowmobiled, along with their spouses.
The answers I receive when I throw out the suggestion often sound the same:
"I never rode without my husband before."
"I cannot load and offload my machine myself."
"I don't know how to get there."
"What if someone breaks down."
"What if we get stuck?"
As always, I have an answer for each of these answers to help ease their minds.
We all must start somewhere, and now is as good a time as ever.
"It is never too early to start being an independent rider."
"I can teach you how to load and offload your machine."
"I can draw you a map, and you always have Google Maps."
"If we can't fix it, we will tow it."
"If someone gets stuck, we will get them unstuck, simple."
It is human nature to fear the unknown.
The best way to face that fear is to give it a try in a controlled environment surrounded by supportive people.
Those supportive people could be people who are equally eager to learn with you, or experienced riders who can coach you through these fears. We all need a little support and a swift kick in the butt to help us face our fears head on. Let me help you tackle each of these fears one by one.
The Initiation to Becoming an Independent Snowmobiler
Being an independent rider is quite easy these days. The snowmobiles that are on the market today are comfortable to ride, easy to maneuver and, most importantly, are equipped with electric start.
I can remember being about 10 years old and my dad telling me I can take the Ski-Doo by myself if I can start it. The typical initiation to independence.
I threw myself on the ground over and over trying to get the snowmobile started until finally I figured out my technique. When that Tundra Ski-Doo fired up, I thought I was on top of the world because now I could be an independent rider. I earned it!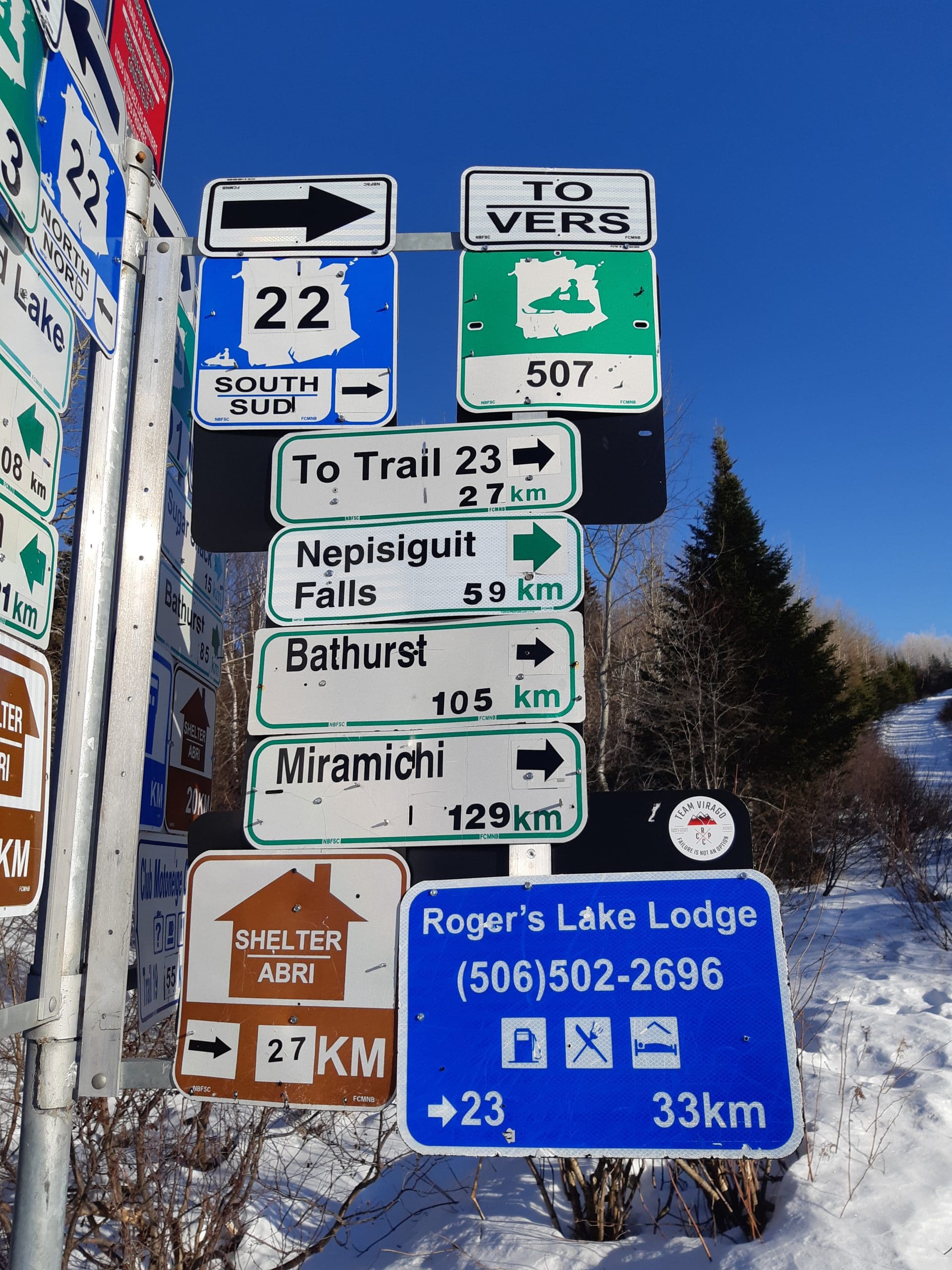 Prepare your route
To ease into being an independent rider, start small. Find a friend and pick a short loop around local trails. The Snowmobile Federation and local clubs do a fabulous job marking trails, so you should take comfort in their hard work.
Plan your route well and leave that information with family or friends. That way, they can know where you're headed and when to expect you back.
This will put your mind at ease as well as that of your loved ones.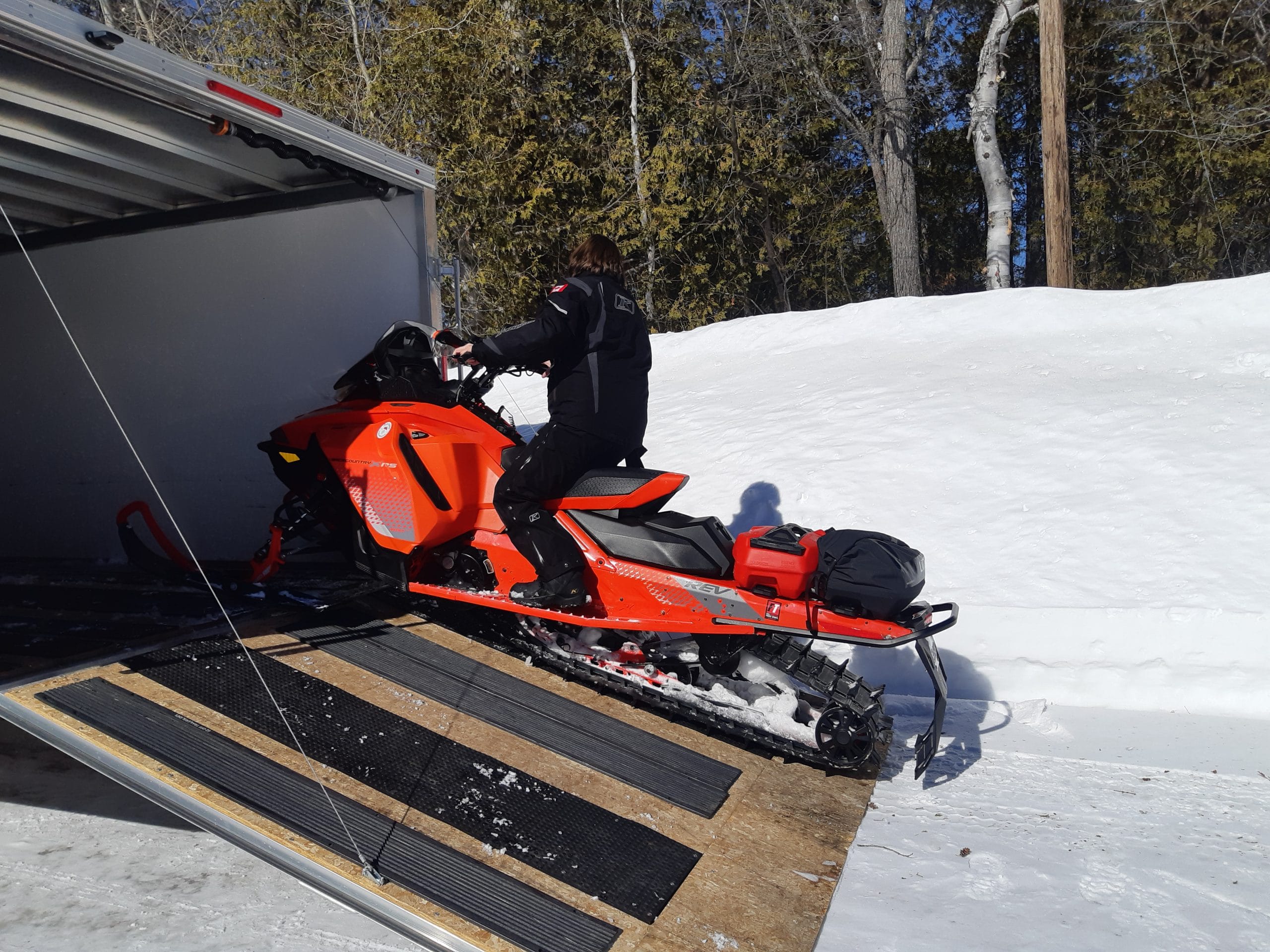 Loading and Offloading
Loading and unloading a snowmobile can be scary. You don't want to over run your trailer or sled deck, or spin out on the trailer or misalign and hook into the cable. My recommendation: do a dry run!
Ask an experienced family member or friend to coach you through the process, and practice. Load the snowmobile and offload it a few times in the comfort of your own yard.
There are many ways to transport your snowmobile: sled deck, open trailer, enclosed trailer or in the back of a pickup. When I am riding alone, I simply load my snowmobile into the dump of my truck by ramping a snow mound.
Whichever method you chose, practice it, and familiarize yourself with the safety elements of the process.
I have seen situations where the ramp was not secured to the pickup truck, so it kicked out under the snowmobile and everything came crashing down. Avoid situations like this by learning with a knowledgeable person.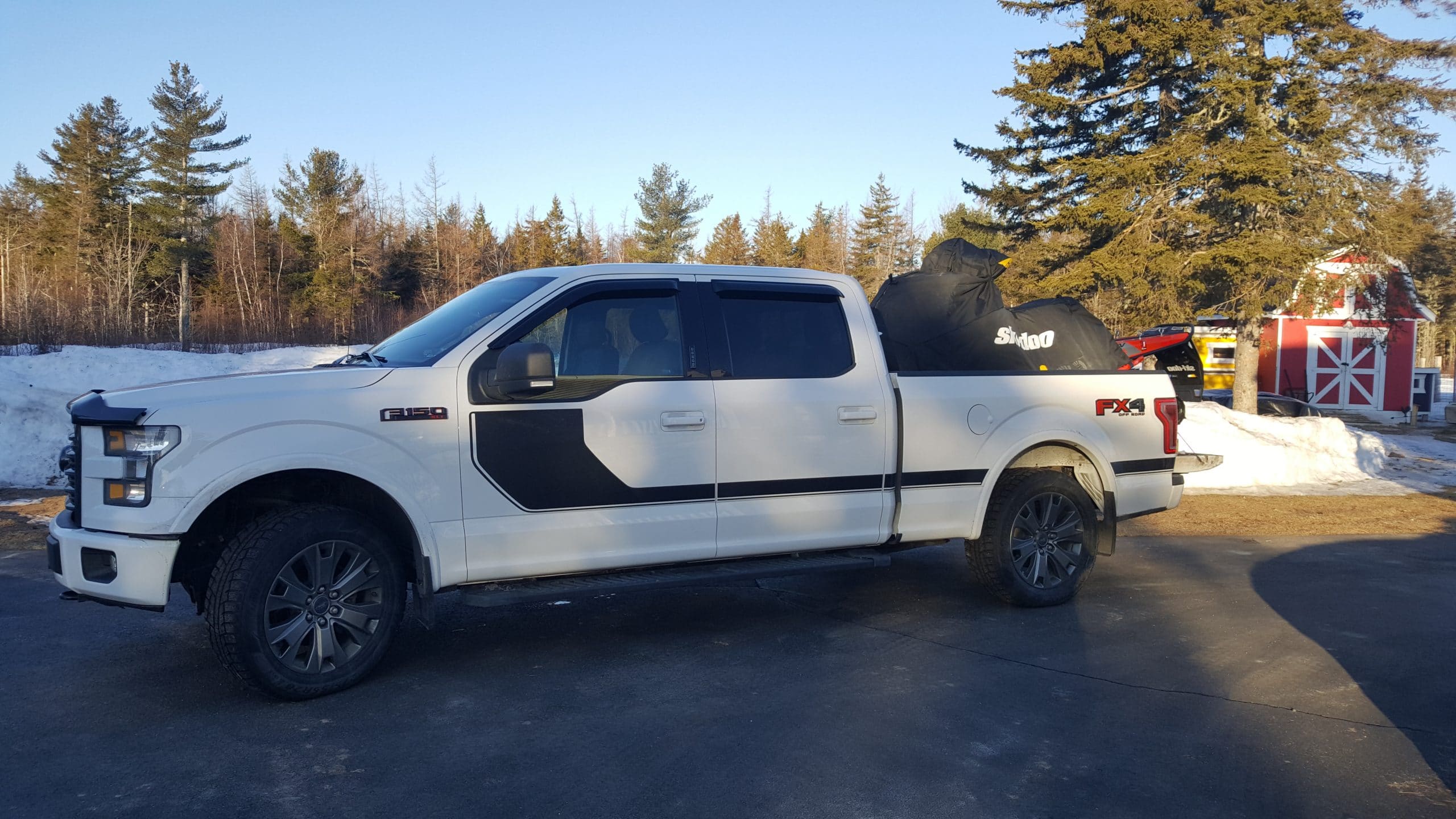 Don't be Shy!
As I mentioned, established trails are well marked. We can count on this due to the dedication of our local clubs. Snowmobile tourism is a huge industry, and it is important to maintain trail conditions and signage to keep riders coming back.
Many local clubs provide parking and offloading zones in their area that can be easily found on Google Maps. Social media is a great way to keep in touch with local clubs to ask questions and inquire about directions.
The snowmobiling community is a tight knit one. I have yet to witness a post being ignored on social media in which riders are asking about trail conditions, how to get to a specific lodge or even where to find the best burger on route.
Don't be shy! Reach out to your fellow riders and you will receive instant support.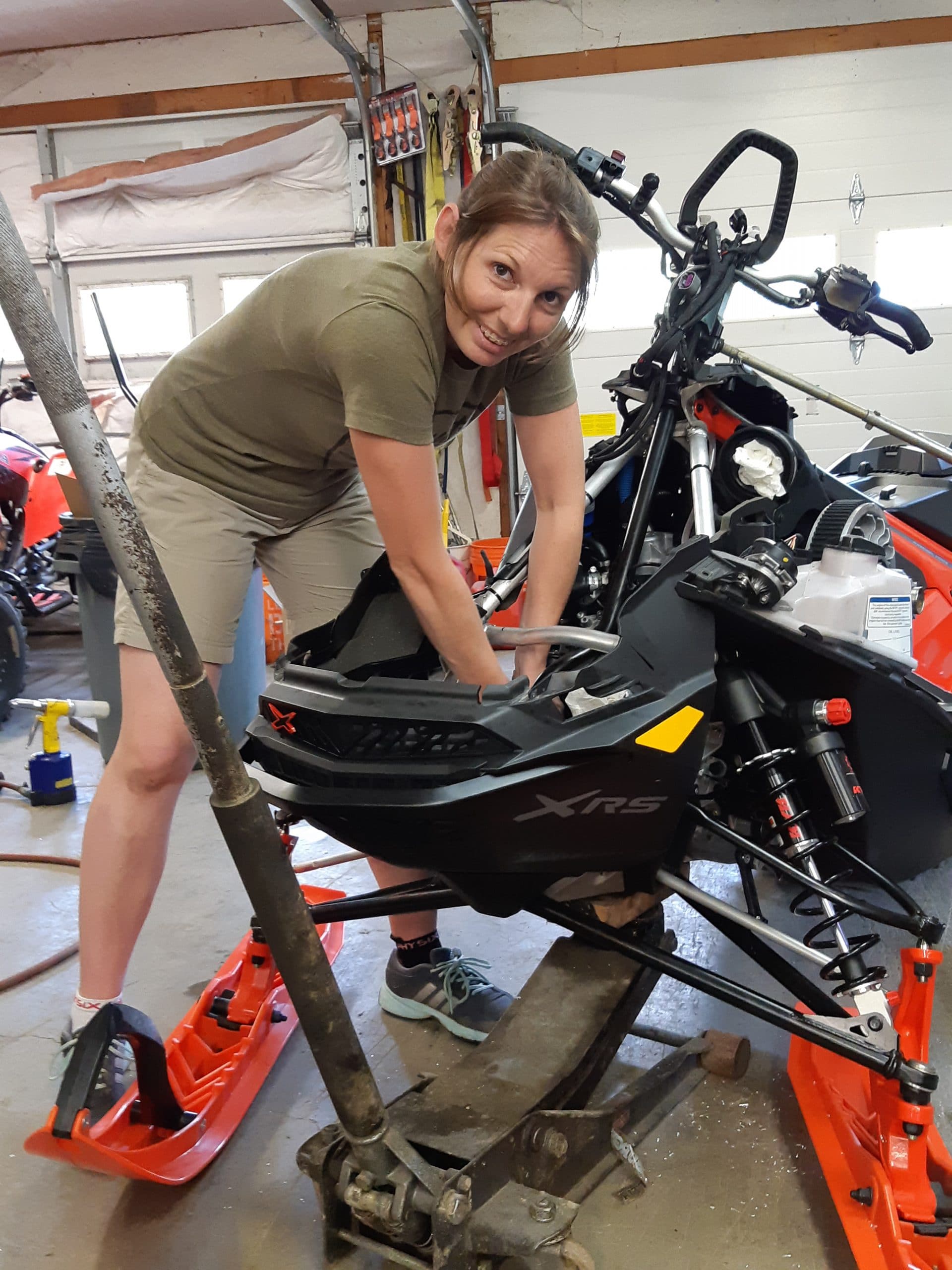 Maintenance
Snowmobiles have moving parts that break. It is the nature of mechanics! There are only so many mechanical issues that you can address trail side; many others require the snowmobile doctor at the nearest town.
Why not learn some basic mechanics before hitting the trail?
Learn how to change a belt. Check all fluids before you ride. Familiarize yourself with what your sled is telling you, like a high temperature warning on a liquid cool sled.
There are so many possibilities, such as ice bridging in the tunnel preventing the snow from contacting the radiator or low coolant. Knowing some of the basics can get you out of a jam.
Oh, and of course, you need to be prepared with some tools that are compatible with your sled. From brand to brand and engine to engine, the bolt sizing and belt changing tools are different.
When all else fails, a tow rope can get you back to your launch point. Riding with a group of friends means no one gets stranded alone.
Get Stuck!
For me, my favorite part of riding is finding the trail less traveled and carving tracks in the white gold. Now, keep in mind that not all sleds are made for off trail riding.
In all honesty, some sleds are best kept on the trail to avoid the misery of advancing 3 feet in 3 hours. If you're sticking to the trails with a trailing sled, then there are no fears of getting stuck… so there goes that excuse!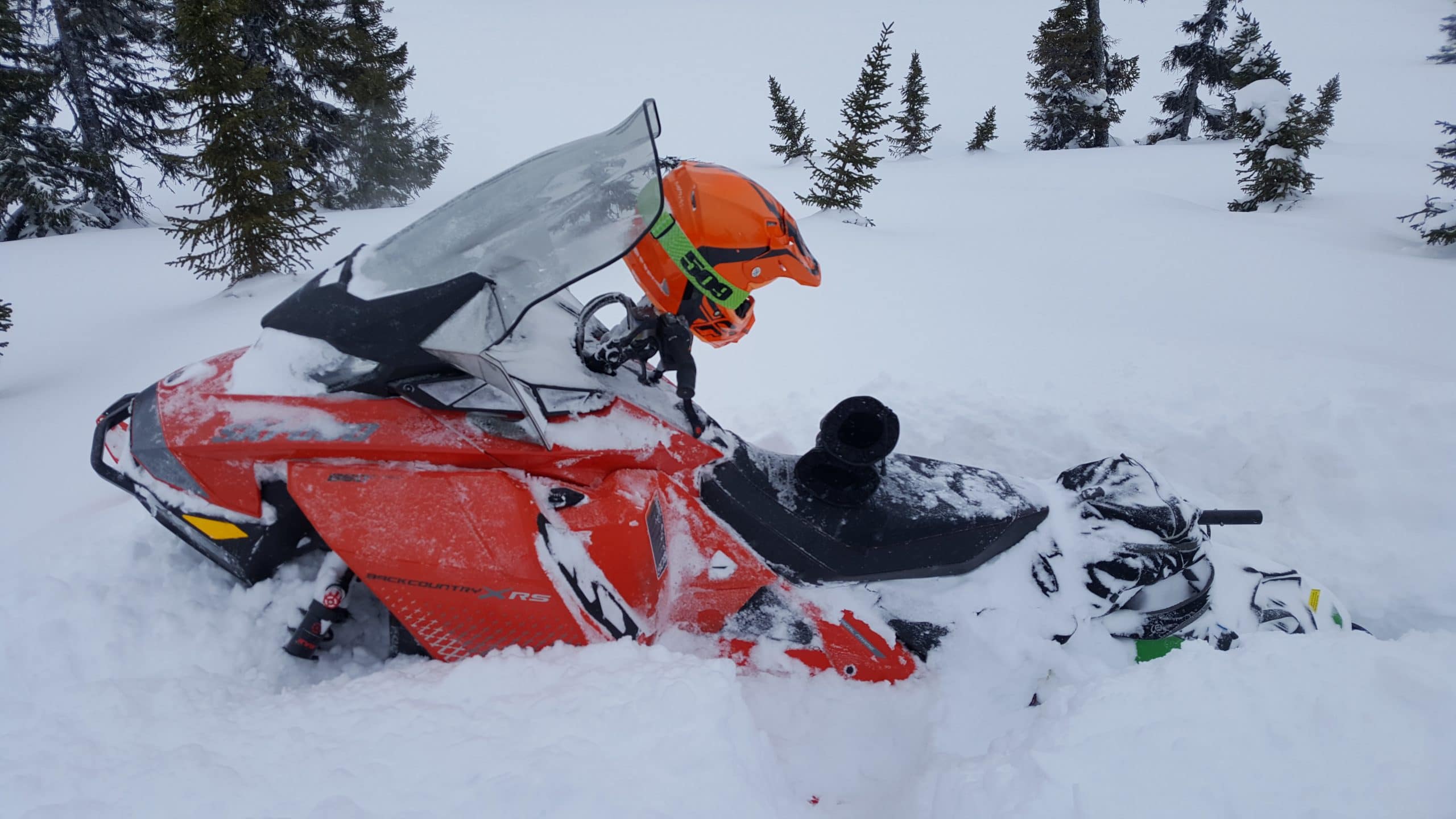 If you are a backcountry rider and still have fears of getting stuck without the muscular masculine individual by your side, it is time to conquer that fear and the dependency on those muscles.
Get out and just get stuck. You need to learn how to deal with those situations.
I could go on for hours about snow conditions and how they affect your traction, but it is best to just experience in; but once again, I recommend doing so in a controlled situation with a good coach, or someone to help dig or pull the ski. Practice getting your sled unstuck.
In college, I took a winter survival course and our instructor made us get stuck and get out. At that point in my life, I had already dealt with situations like this, but it was still worth the adventure.
One key item that I remember the instructor pointing out to the class was the importance of removing snow that might be holding the sled up from getting traction, like beneath the runner boards or beneath the front.
A shovel helps to remove that snow, or even a snowshoe can do the trick. Another key lesson: make sure the sled is not stuck on a stump or rock. Level out the sled and make sure the track is contacting the snow.
Rock the skidoo side to side to pack the snow beneath the track. The biggest thing to conquer is throttle control: do I inch out slowly, or do I apply a lot of throttle to power out and push through the deep snow ahead? It'll depend on the situation. Practice will pay off!
Get Out There!
There's no better time than now to kick the excuses to the snowbank and build your confidence as an independent rider. There is fresh snow and miles of trails waiting for you to be the first to carve tracks and inspire other females to become independent riders.
Coreen