2021 Christmas gift guide motocross & ATV edition
Finding the perfect gift to offer is sometimes difficult, but opting for gift ideas that are related to the passion of the person to whom you are offering this gift is definitely a winning choice.
Here are 9 original suggestions for different budgets to offer to your motocross and ATV enthusiasts while considering local purchase.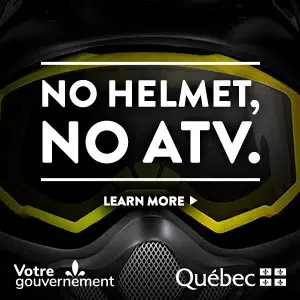 1. A Graphics kit
Now very popular, graphic kits to be glued on the plastic body of motorcycles/ATVs allow you to give them a new look quickly and efficiently.
The number of companies offering this service in Quebec has jumped in the last few years and they can meet all your needs or your artistic desires. Each of them offers some standard designs, but their graphic designers can also design a complete semi-custom or fully customized package.
Their products are suitable for most brands and models of motorcycles, ATVs, snowmobiles, jet skis and even boats. It's an original gift idea, which can also be offered as a gift certificate and a great way to encourage local, here are a few places:
https://www.facebook.com/NivekGraphics/
https://www.kutvek-amerika.com/fr-ca/
and many others, reasonably priced and similar from one place to another.
Here are pictures of my bike with its original design and two totally different designs made by Quebec companies.
2. Branded products
Most of the motorcycle/ATV riders are proud to display the colors of their favorite brand and the manufacturers have understood this by offering a wide range of merchandising products clearly displaying their brands.
You can visit their websites or go to their dealerships to find classic products such as caps, clothing, watches, mugs, but also more special ones such as carrying bags, pit tents, mats, straps or stands.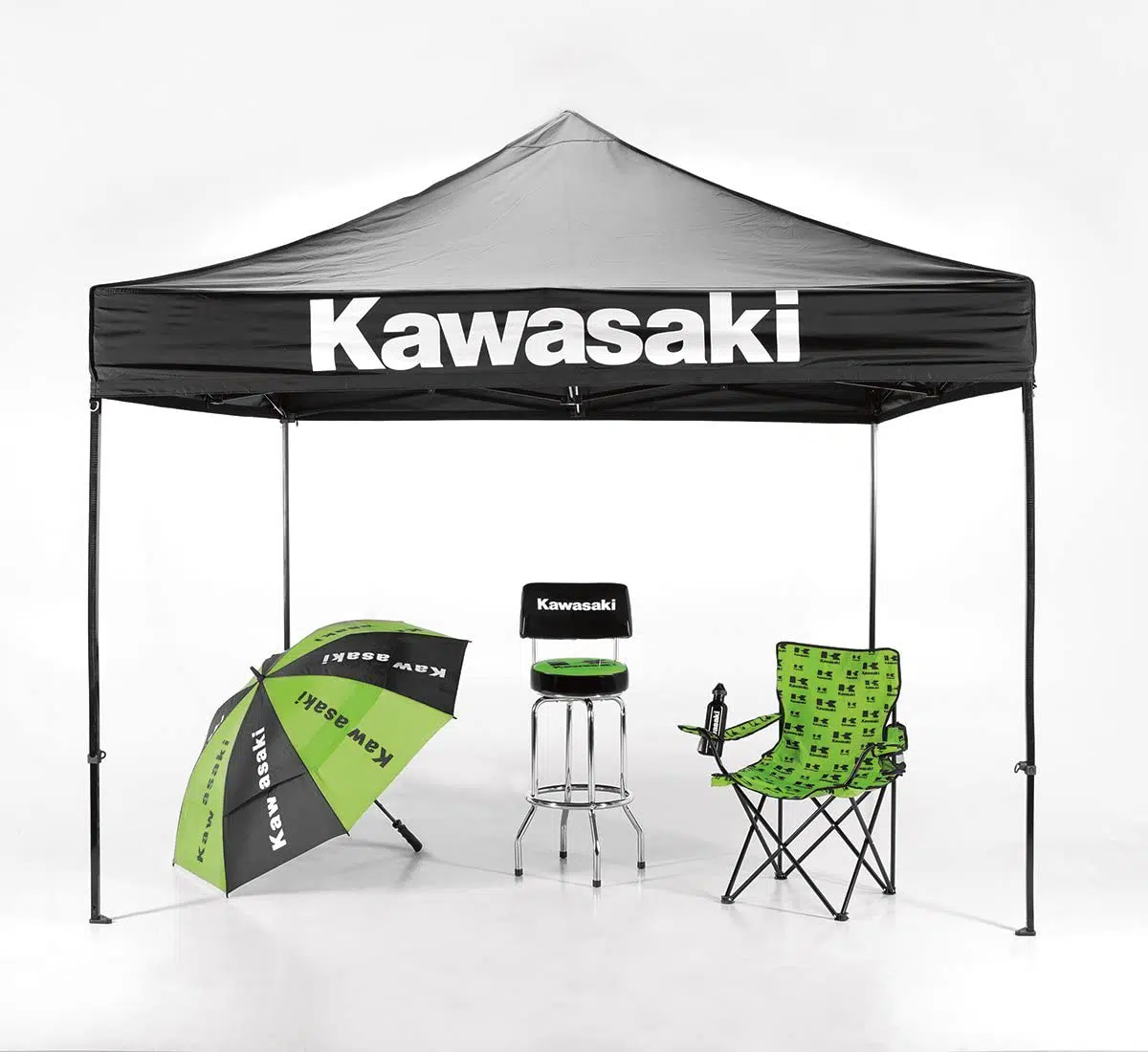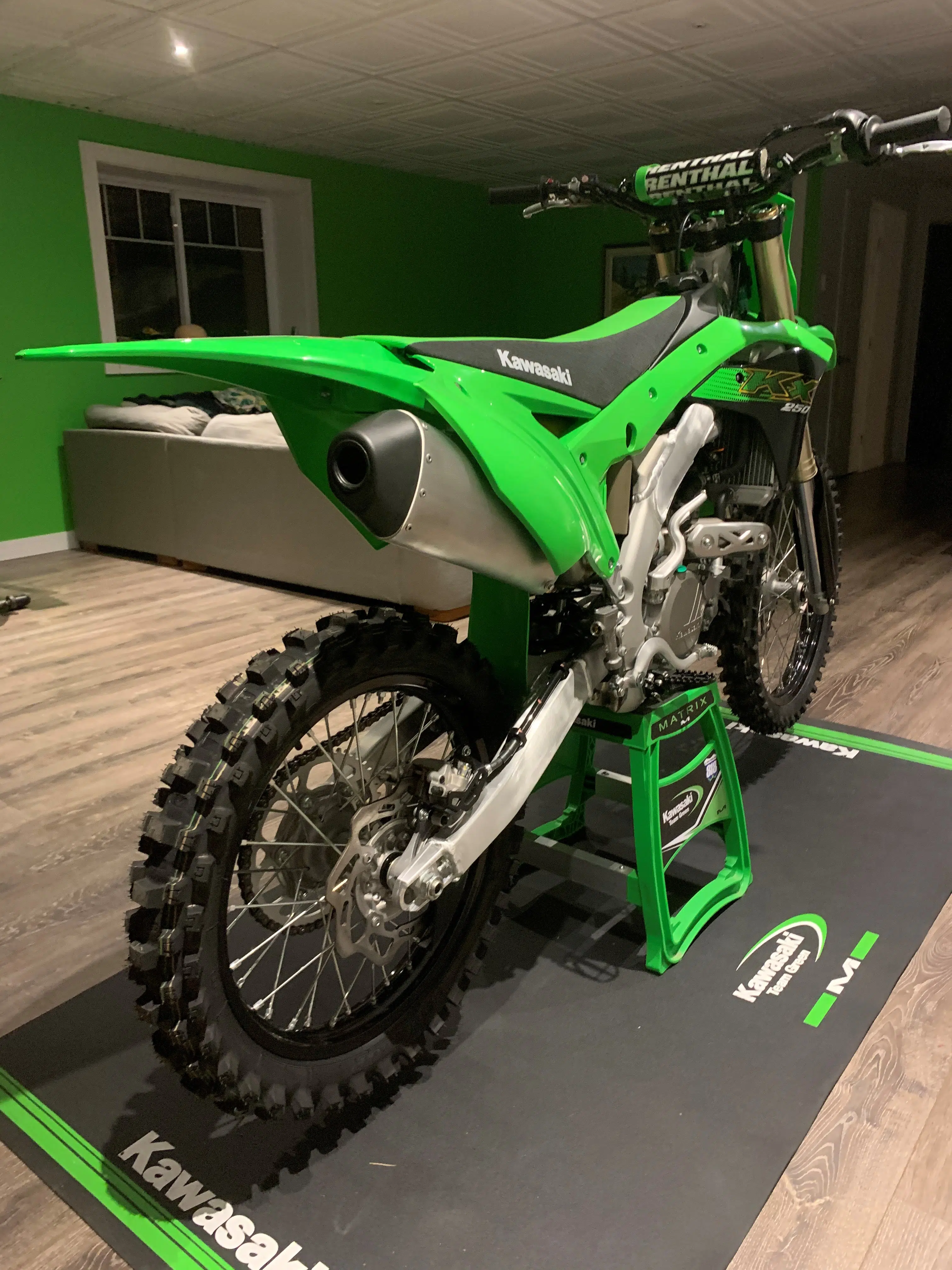 Automatic clutch
An automatic clutch on a dirt bike, similar to a snowmobile…yes, yes it can be done thanks to Rekluse.
However, contrary to the snowmobile, motocross and ATV do not come with an automatic clutch. You have to buy one of the 3 models of automatic clutch that are available for a wide range of off-road motorcycle/ATV models.
The main advantage of this clutch is that it avoids having to stall the engine and use the manual clutch lever at all times (the lever is still functional if you want to use it).
It is practical on tight trails, on a technical passage or simply to give your arms a break. Beginner and advanced riders of both enduro and motocross have never been disappointed with this automatic system and can't live without it.
Although expensive, this luxury gift will surely please your favorite rider.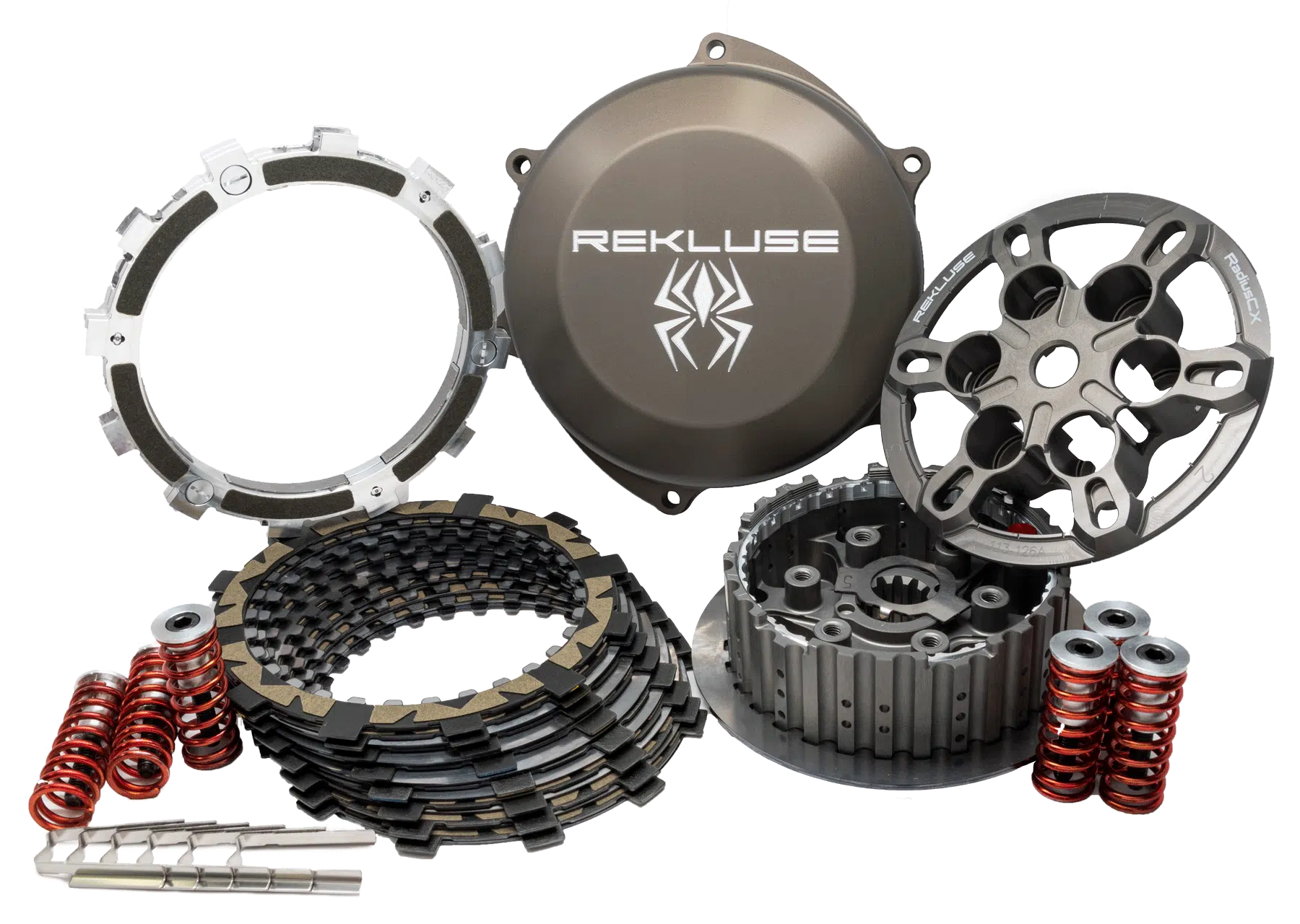 4. Steering Stabilizer
The steering stabilizer, like the automatic clutch, will quickly become a valuable ally for its user. Knowing very well how much the arms are solicited on a motocross track, a steering stabilizer will soften the ride and reduce the left-right jerks on the handlebars.
Obviously it won't compensate for a bad suspension setup but it will complement it well. It is a system that requires a good investment, because you have to buy the stabilizer and the strap to adapt it to the off-road vehicle.
On the other hand, the stabilizer being universal, only the brace will have to be modified when changing the vehicle. Personally, I use the stabilizer made by Scott, because in my opinion it is one of the most efficient in the industry.
I use the same stabilizer since 2010 and even if I change my bike every year, I only had to change the brace once.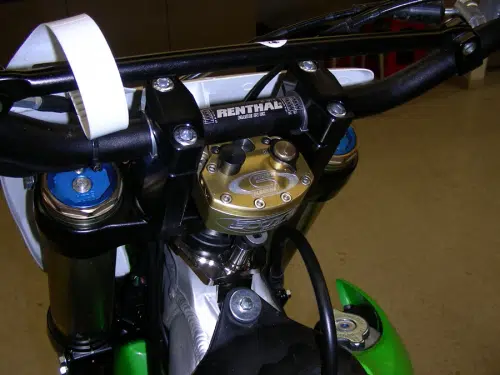 5. Anti-vibration handlebars
The anti-vibration handlebars are another product to make life easier for the arms and to increase the comfort of riding off-road machines. The industry offers different technology but it is all about cushions added to the handlebar attachment point to reduce the small vibrations that sometimes cause hand numbness.
The purchase is relatively simple because this type of handlebars is universal for any model of motorcycle/ATV. You only need to consider the size of the clamps of the motorcycle/ATV to know if you should choose a standard size handlebar or an oversized one.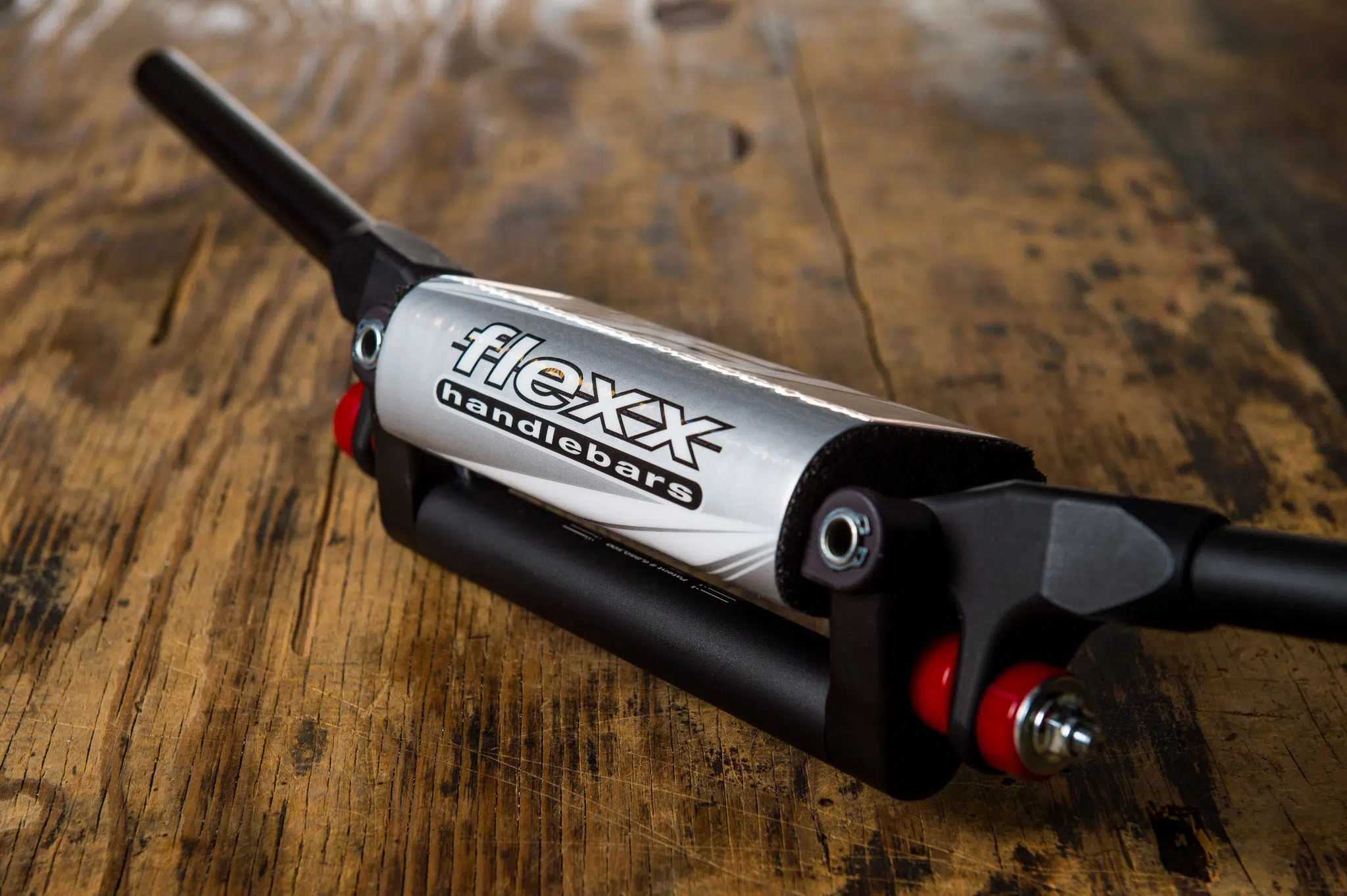 6. Handlebar grips and cushion
Rubberized grips and handlebar pads are easy to store for, fun to choose from and don't require a big budget.
Available in different colors, the grips are universal for all motorcycles and are offered in thin, embossed or gel versions. The thinner they are, the easier it is to hold the handlebars and reduce the strain on the arms.
They are mainly used in motocross. The embossed ones have ribs to help grip while the gel ones promote comfort and are recommended for long trail rides. The pads also come in different colors and designs.
The only parameter to consider when purchasing is the type of handlebar on which it will be installed, either on a standard handlebar with crossbar or on an oversized handlebar without crossbar.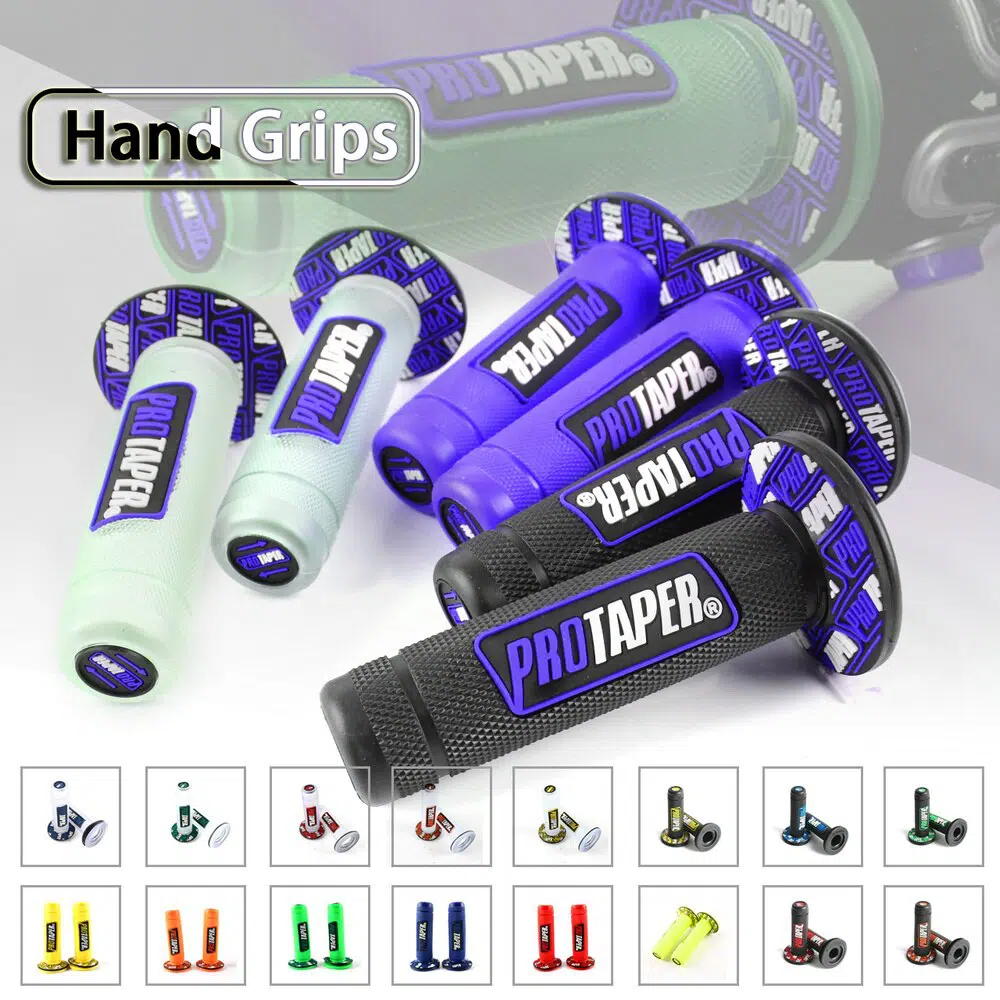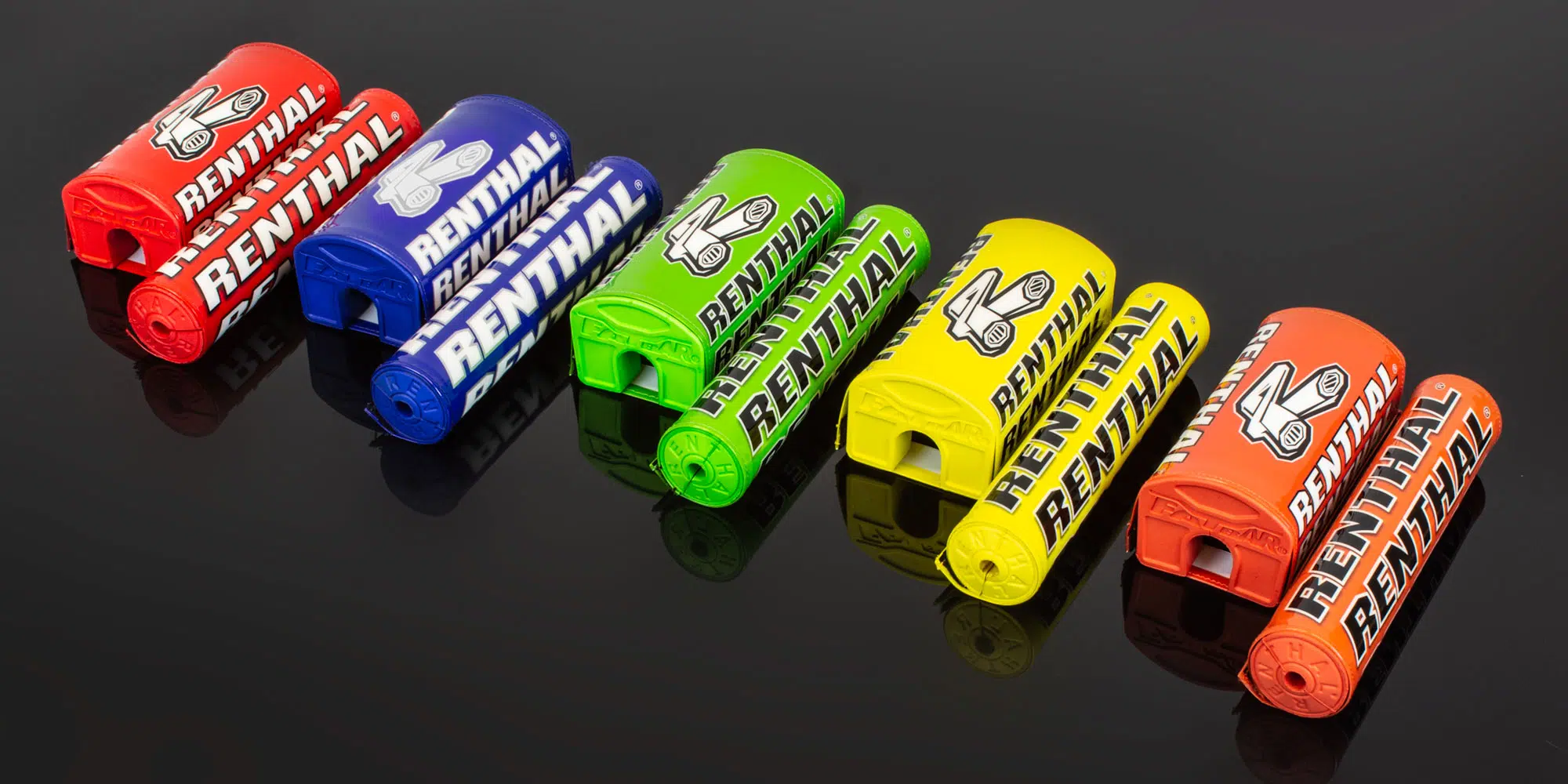 7. Swivel lever
When you own a dirt bike, we all break a lever at least once. I propose this gift idea, pivoting levers, which, by their 180° or 360° bending design, considerably reduce the risk of breakage. Some manufacturers such as Zeta or Torc1 offer efficient pivot clutch and brake levers and sometimes offer a few color choices.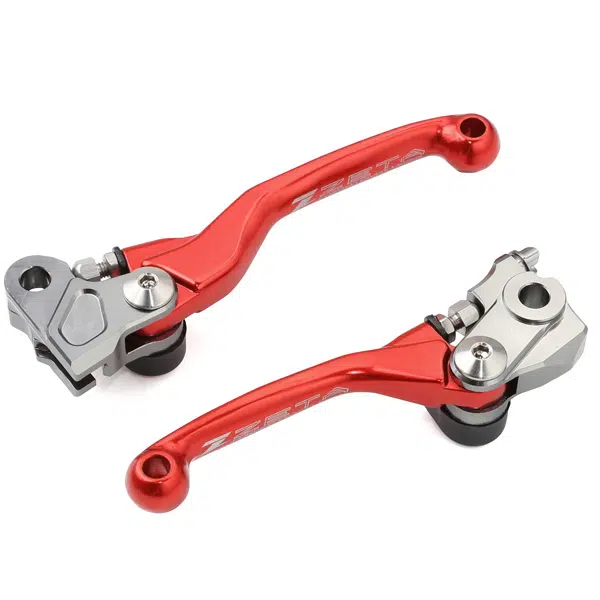 8. Boots
A pair of boots is expensive but so important. Obviously the protection and safety aspects are the main reasons, but also for reasons of comfort, grip and performance.
A well-designed boot, and especially a well-chosen one, will help avoid injuries, but we also want boots that are comfortable and in which we are able to move well and feel the controls.
The design of the swivel used at the ankle and the weight of the boot are two interesting elements to consider.
Some companies have more resistant soles to wear, so ask your favorite advisor in store who will guide you to find the right balance between a good performing and durable boot.
Forma boots are a good example and they are distributed by the Quebec company MD Distribution of Marco Dubé, former Canadian motocross champion.
I also invite you to read this article from my colleague Karla on the Leatt 4.5 boot which is an interesting model to consider.
https://chicksandmachines.com/en/motorcycles-en/leatt-4-5-moto-boot-motocross/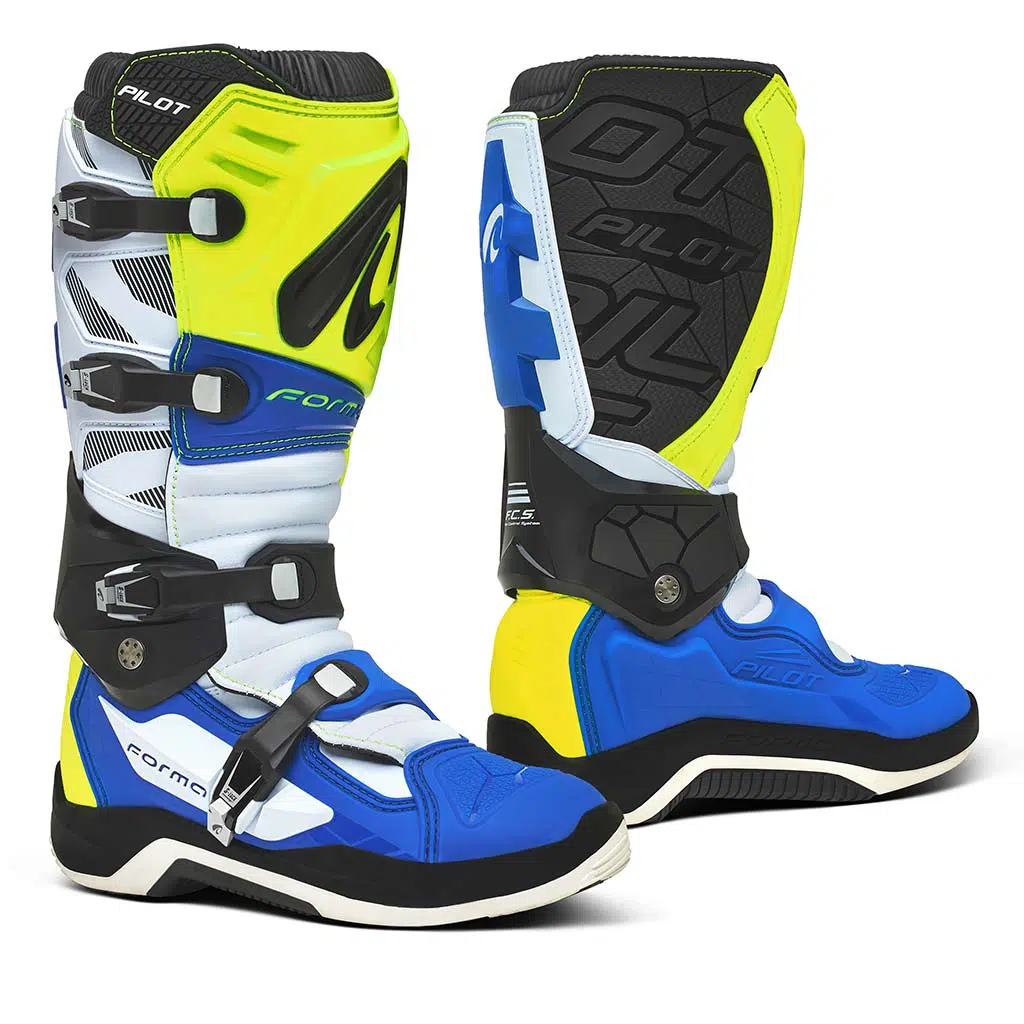 9. Chest plate
This protective equipment is sometimes neglected or even forgotten, but it is so important during falls. Several brands and models are offered on the market, they are sometimes light and compact, but sometimes ultra complete and multi functional.
Some protect the rib cage and the back and those more loaded protect the shoulder, arm and even elbow depending on the model. Personally, I used the armor type of chest protector in enduro in tight trails, but in motocross I prefer the simple model.
Ladies, you should know that Leatt and other companies offer comfortable chest protectors for us ?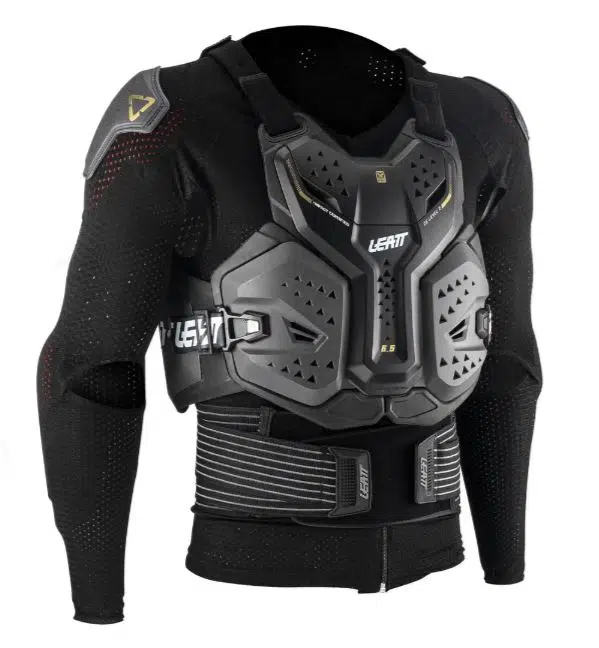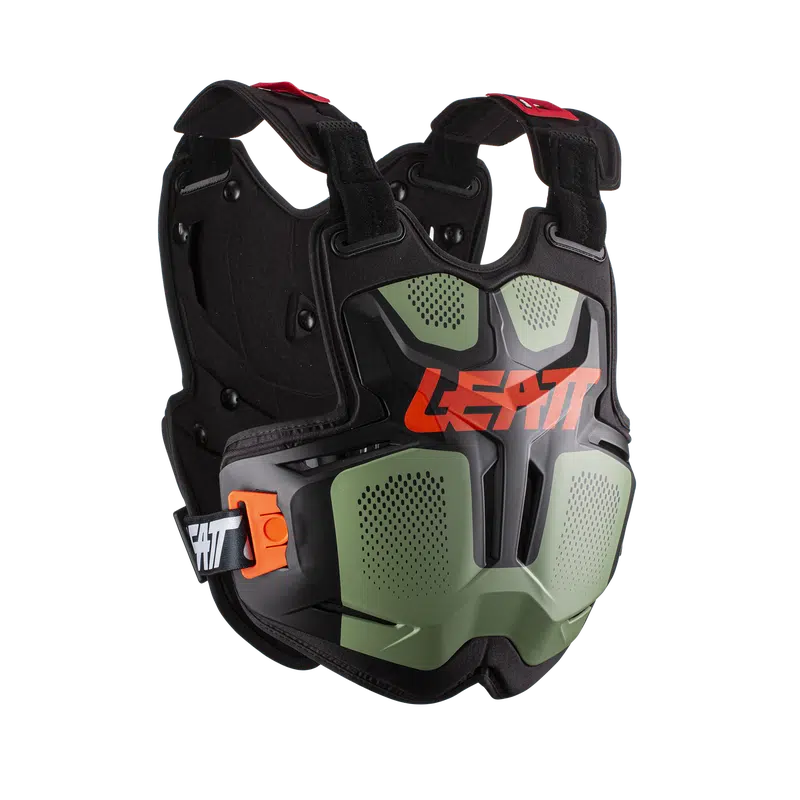 Are you now ready for your Christmas shopping?
I hope my suggestions have enlightened you! Don't hesitate to go to the store to ask questions, they have the knowledge and experience to advise and guide you.
Believe me, for motorcycle/ATV enthusiasts who love dust and mud, winter is long… I know something about it.
So what better way to boost our patience until spring
Cindy 818