Discovering the snowy trails of Central Quebec!
I am not a winter girl!
Normally, I'm not much into winter sports. I'm more into cocooning, fireplace and Netflix! But one thing is for sure, I love to get out of my comfort zone and try new experiences. That's why I immediately accepted a golden offer! To travel the snowy trails of central Quebec on a quad. I had no idea what to expect 😊
A beautiful collaboration
It was when shooting the Chicks And Machines show very soon broadcast on RDS, in partnership with Tourisme Centre-du-Québec and Can-Am Offroad, that I accepted a beautiful invitation. I was invited to discover the Centre-du-Quebec region this time on a quad and in winter! I can assure you that I had no idea what kind of adventure I was getting into but most of all, how much I would have to leave my comfort zone!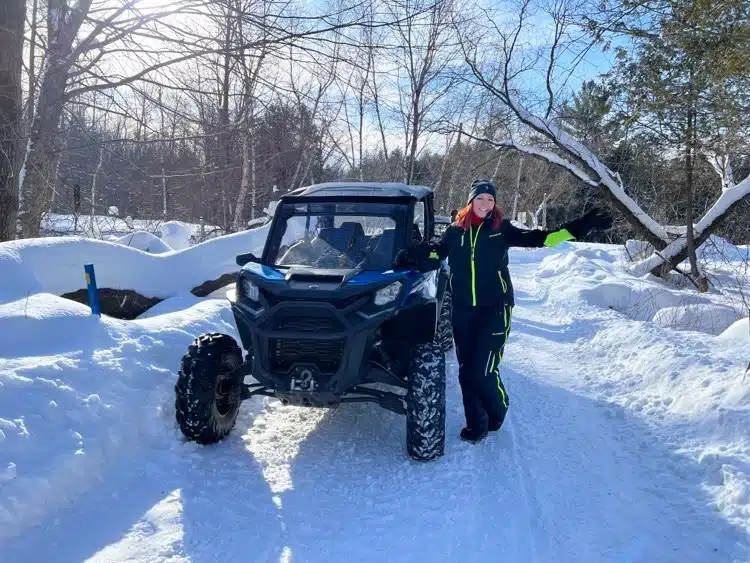 Let the adventure begin!
DAY 0
It's in Victoriaville that Cyndi, me and Jean-François, our cameraman, were meeting. Specifically at the Hotel le Victorin where we would spend the night. Once we reached our rooms, we started a little meeting to discuss the last details of our adventure.
Our bellies were crying out for food and we headed to the Complexe Évasion to meet Marie-Hélène Beaupré from Tourisme Centre-du Québec to enjoy a good meal in good company. I had already met Marie-Hélène during my motorcycle trip to Centre-du-Québec in the spring of 2022.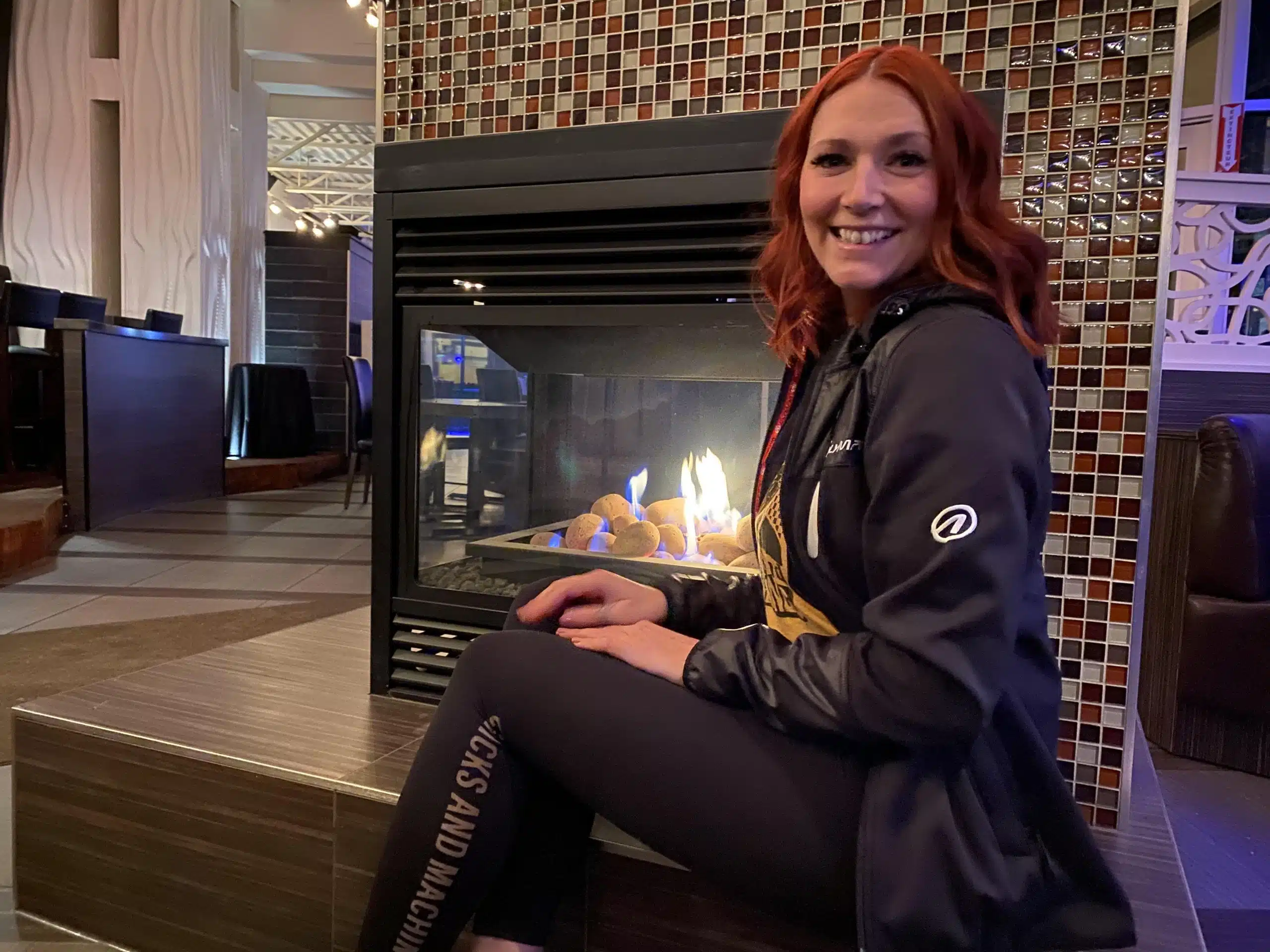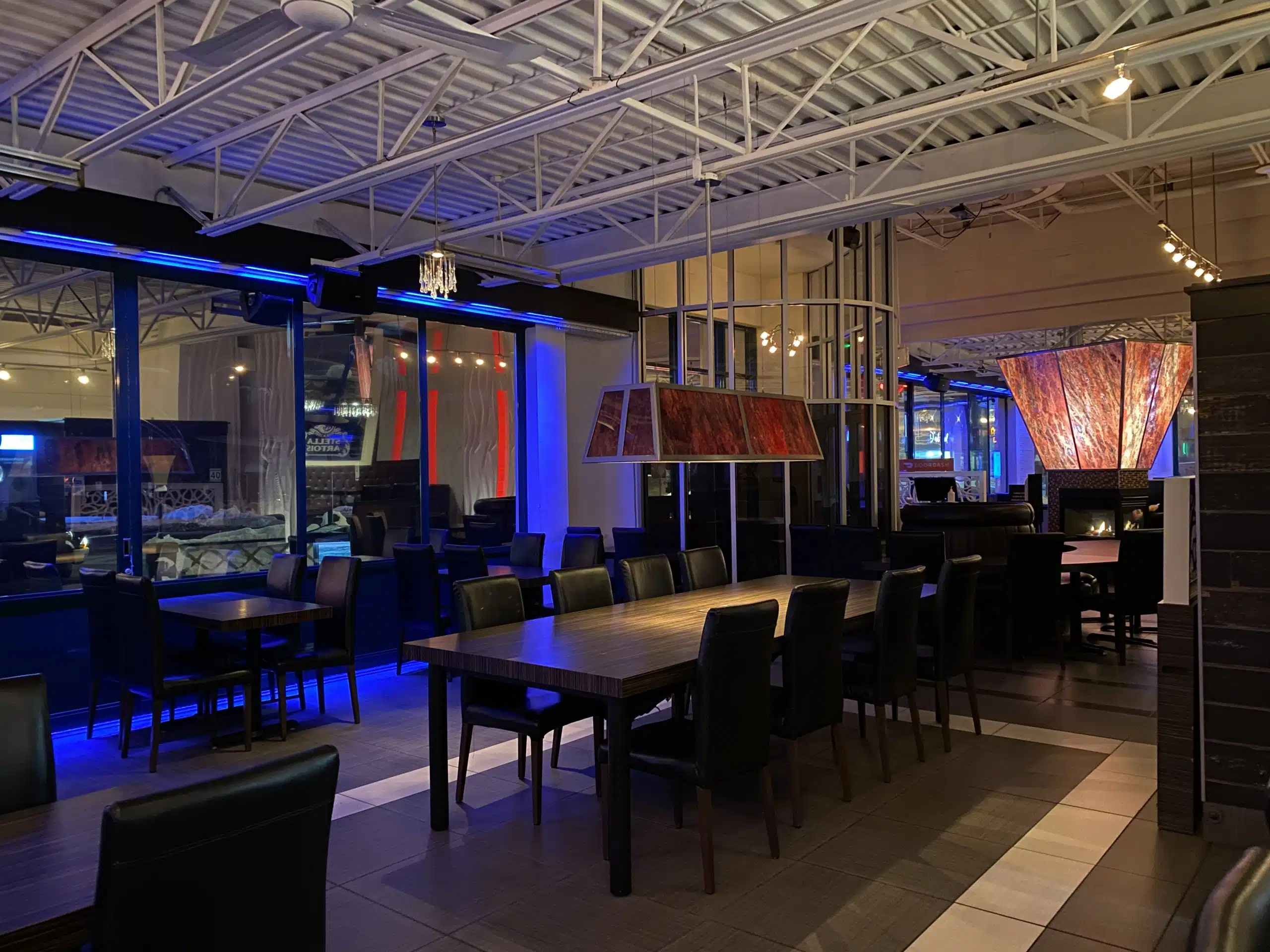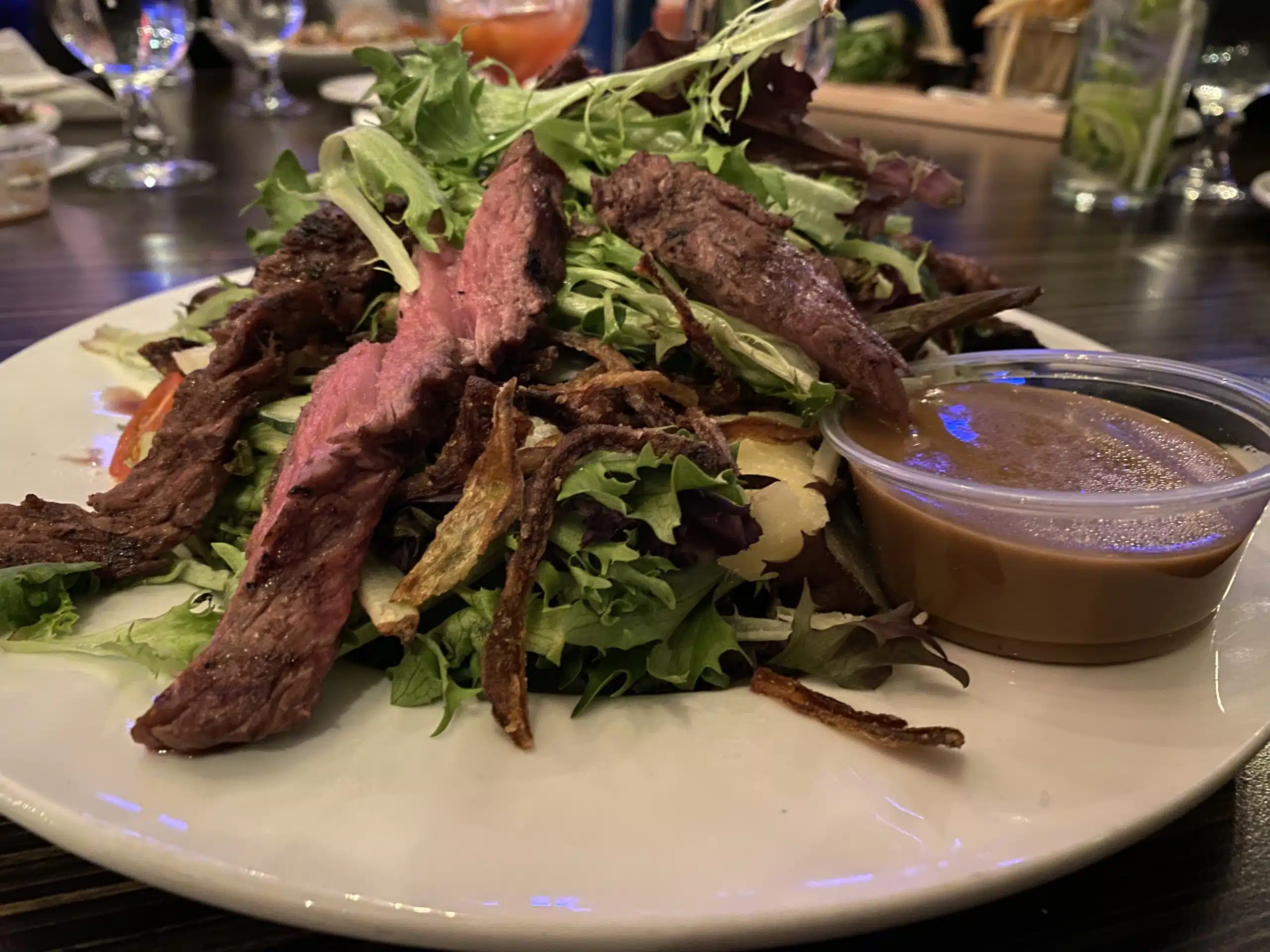 L'Hôtel le Victorin : 19 Boul. Arthabaska Est, Victoriaville (QC), G6T 0S4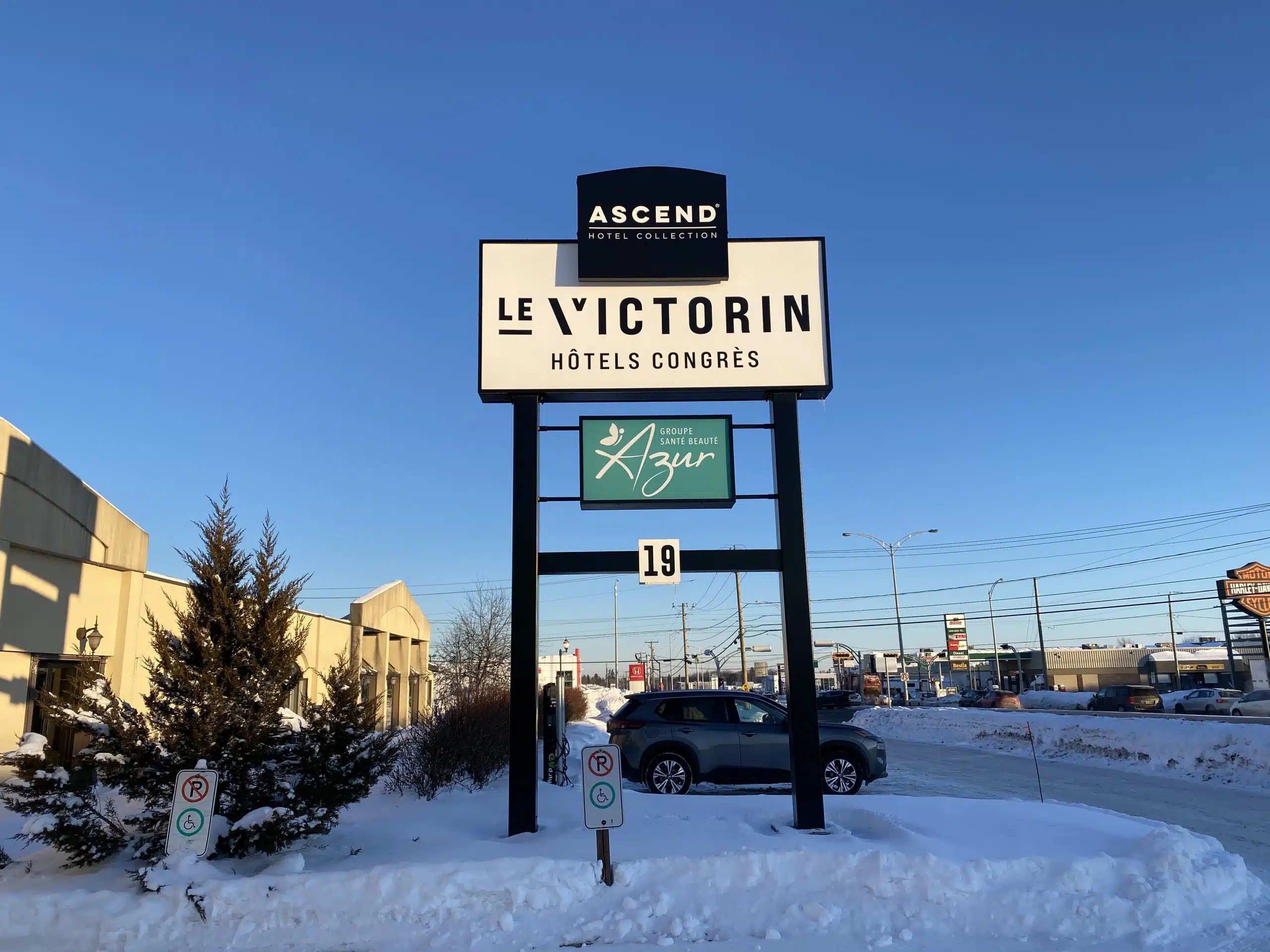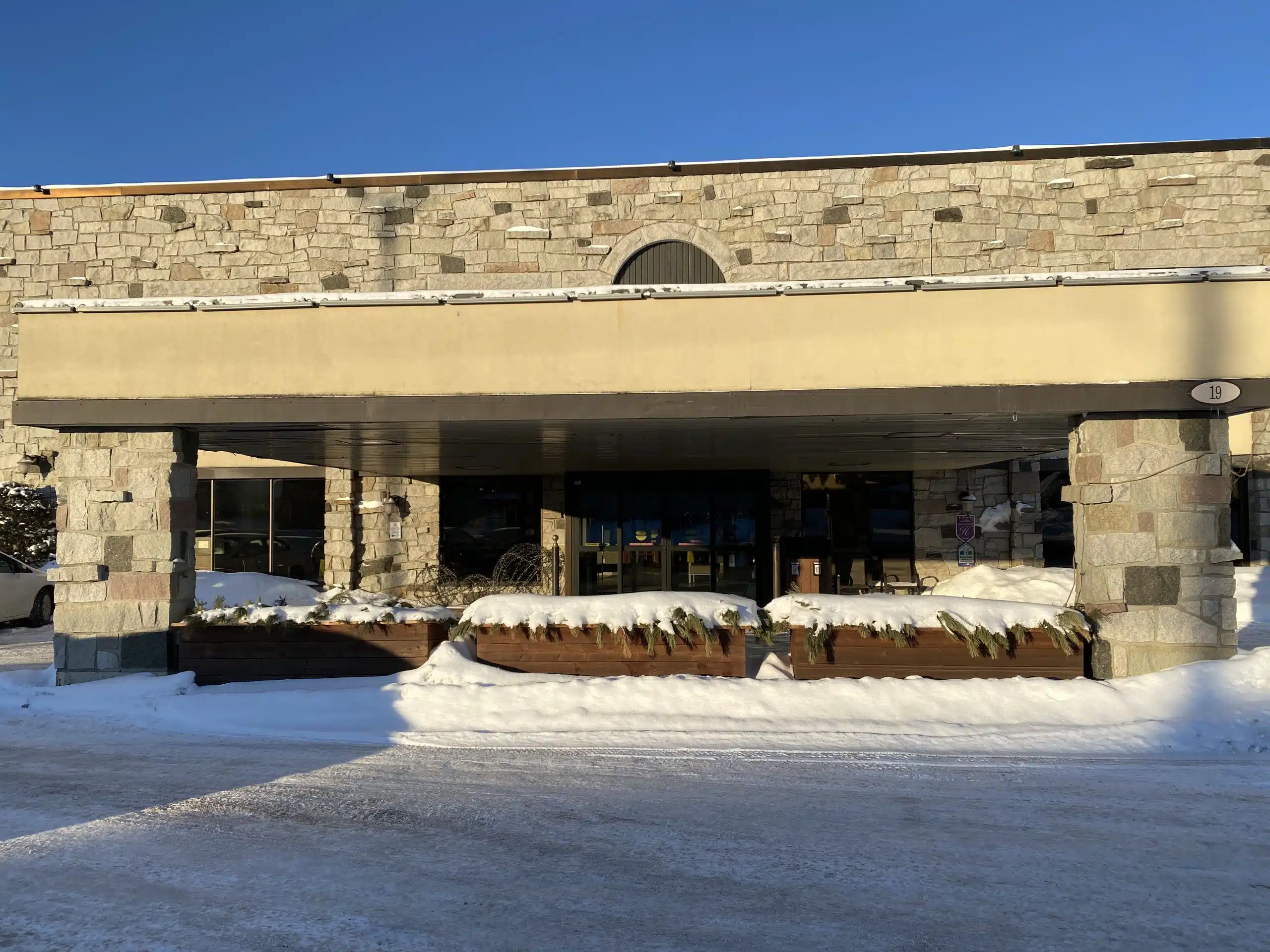 It is there that our team was going to rest before starting our two-day journey. Le Victorin is a well-known hotel in Victoriaville by snowmobilers and quad riders. It's a great place to stay because it's accessible by trail and it is where motorsport enthusiasts stop to sleep, eat or simply warm up.
Many amenities are available upon reservation such as a swimming pool, an indoor and outdoor spa, a training room, an Azure spa, a Laurier restaurant… It even accepts pets and offers charging stations for electric vehicles. The rooms are spacious and comfortable.
After a few moments in the indoor spa to relax, it was time to go to sleep because the next day began our quad adventure!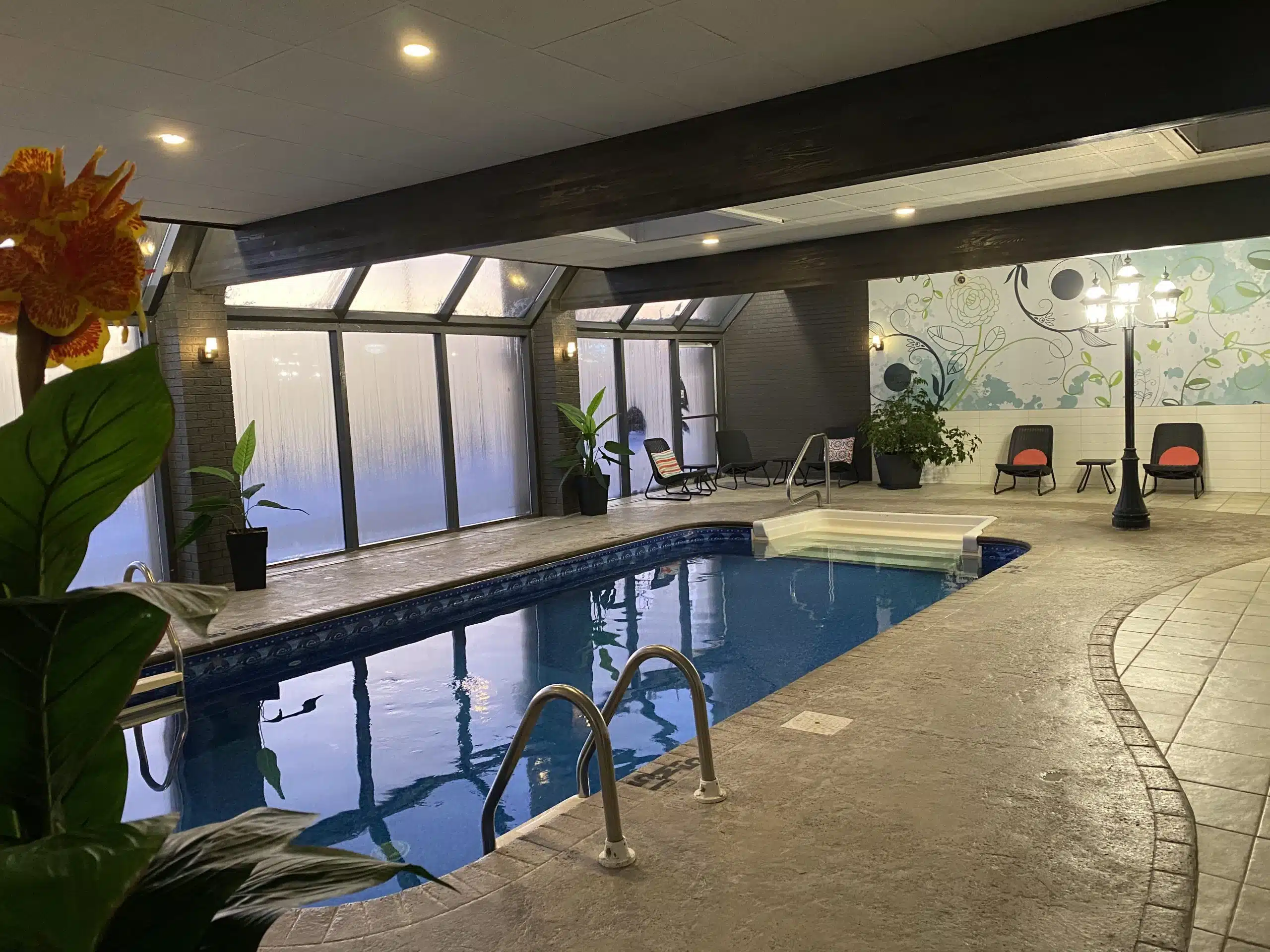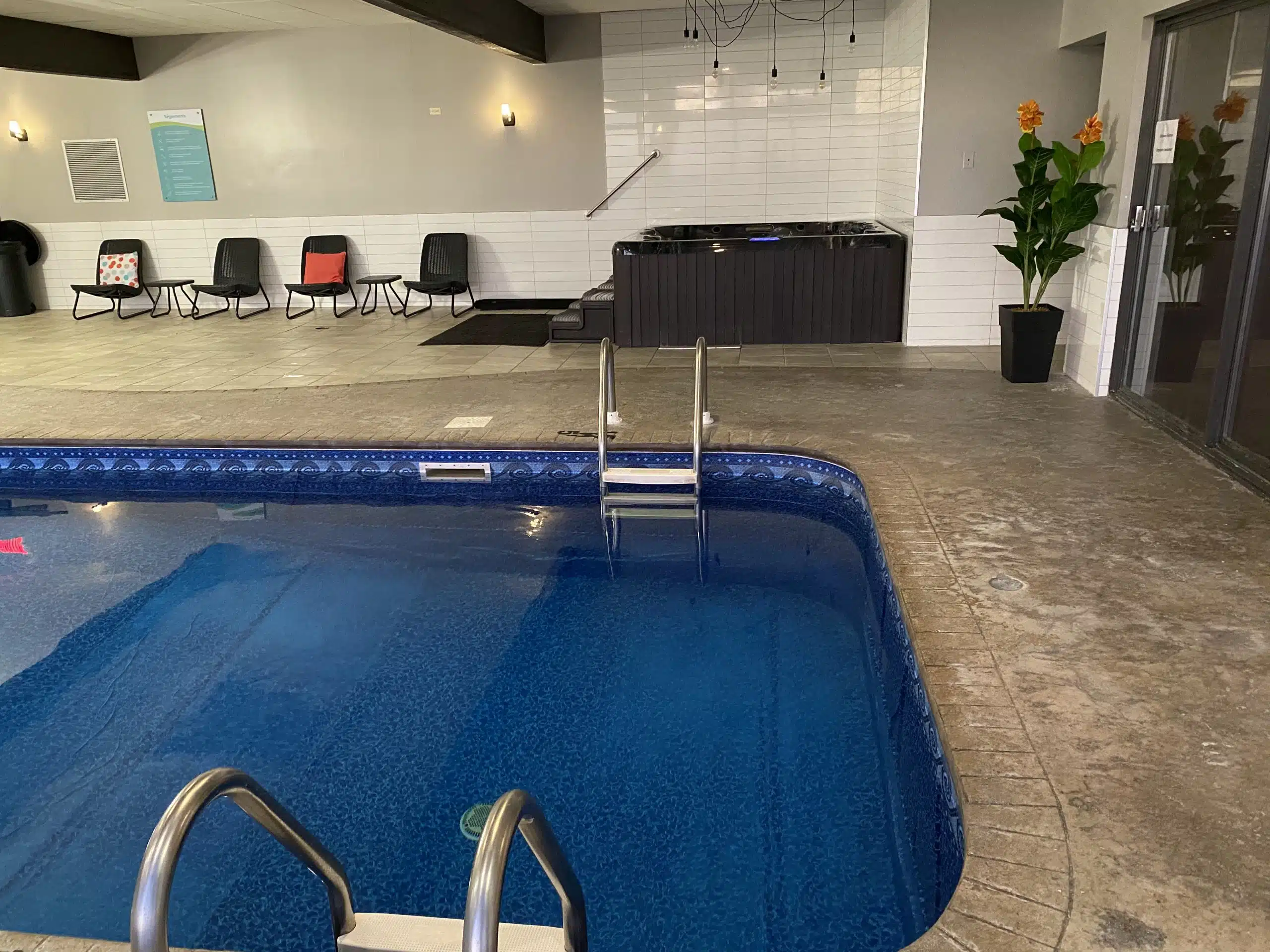 DAY 1
The starting point was Performance NC in Princeville to pick up our machines courtesy of Can-Am Off-Road. This is also where Marie-Ève Lambert from Tourisme Centre-du-Quebec joined us to wish us a good trip and introduce us to Danny Laflamme, an exceptional woman who was joining us for our trail adventure!
Danny is a trucker and she joins us to share her passion for trucks and her unconventional journey. Don't miss her appearance in the Chicks And Machines show on RDS!
The machines are ready and off we go!
It is on a beautiful sunny day, although very cold, that we start our trip. I start my journey driving the two-seater side-by-side. I'm really looking forward to see the performance in the snow and to experience winter driving. A first for me!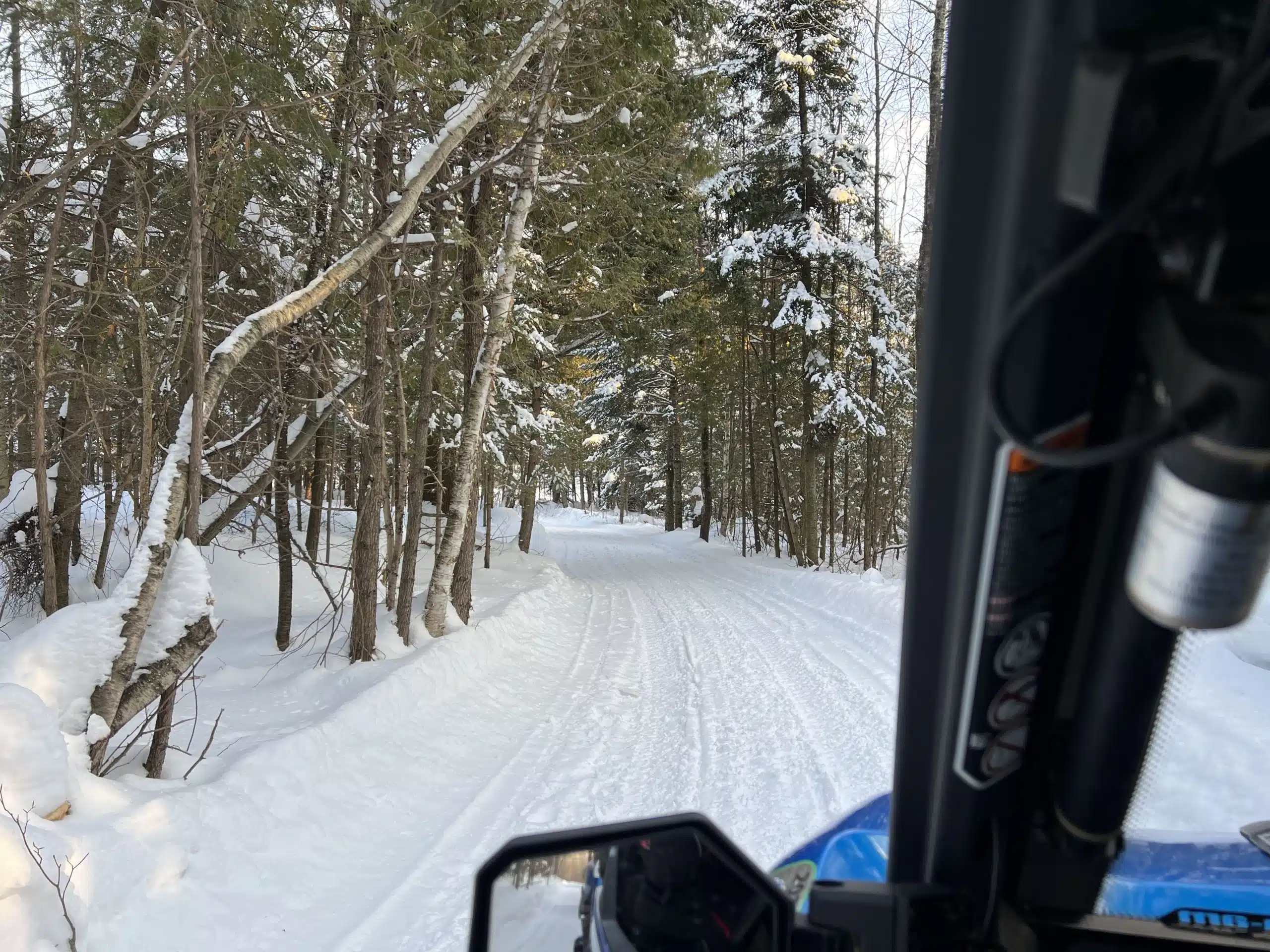 The condition of the trails makes it a bit difficult for the quads to ride because the snow is very soft. Nevertheless, the trails are beautiful in winter!
We ride for miles in the forest, crossing fields and breathtaking spaces. Our route brings us to beautiful viewpoints to admire the landscape that surrounds us.
First stop: Princeville
We are in the forest and the trees protect us from the wind, which is a chance given how cold it is. That's part of the winter sport! Not being used to riding on trails in winter, I am very surprised by the reaction of the side-by-side in the snow. Having ridden similar machines in the summer, I can tell you that I had to adapt my riding to winter conditions.
Summer versus winter, I quickly realize that these two sports are the opposite and that I am living a completely crazy experience! I love it! On the trail, the vehicles skid safely, of course, and we have a lot of fun!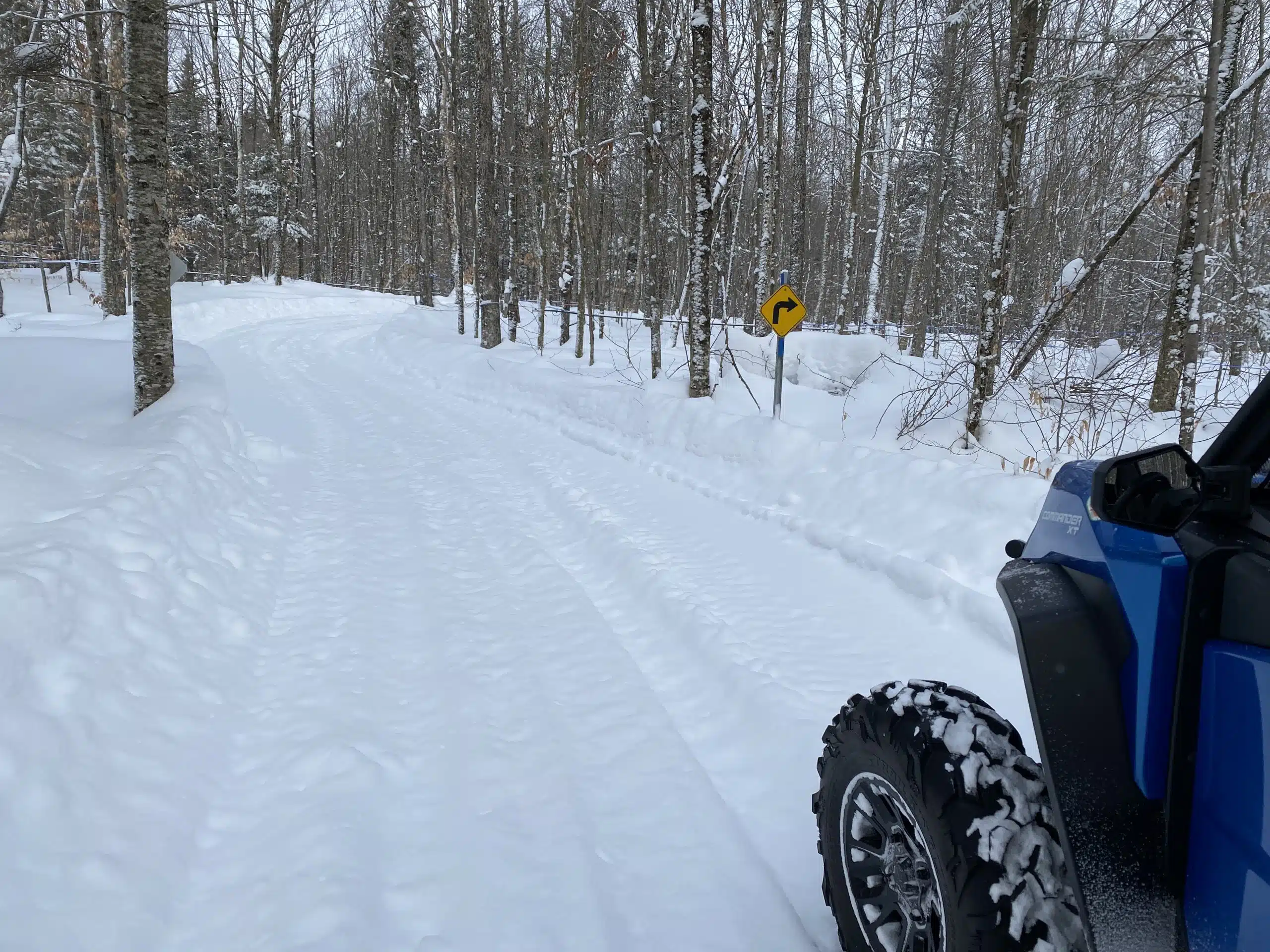 We take our way back to St-Valère. The sky is blue, no clouds. Cyndi, Danny and I are having a great time in the snow!
Bulstrode River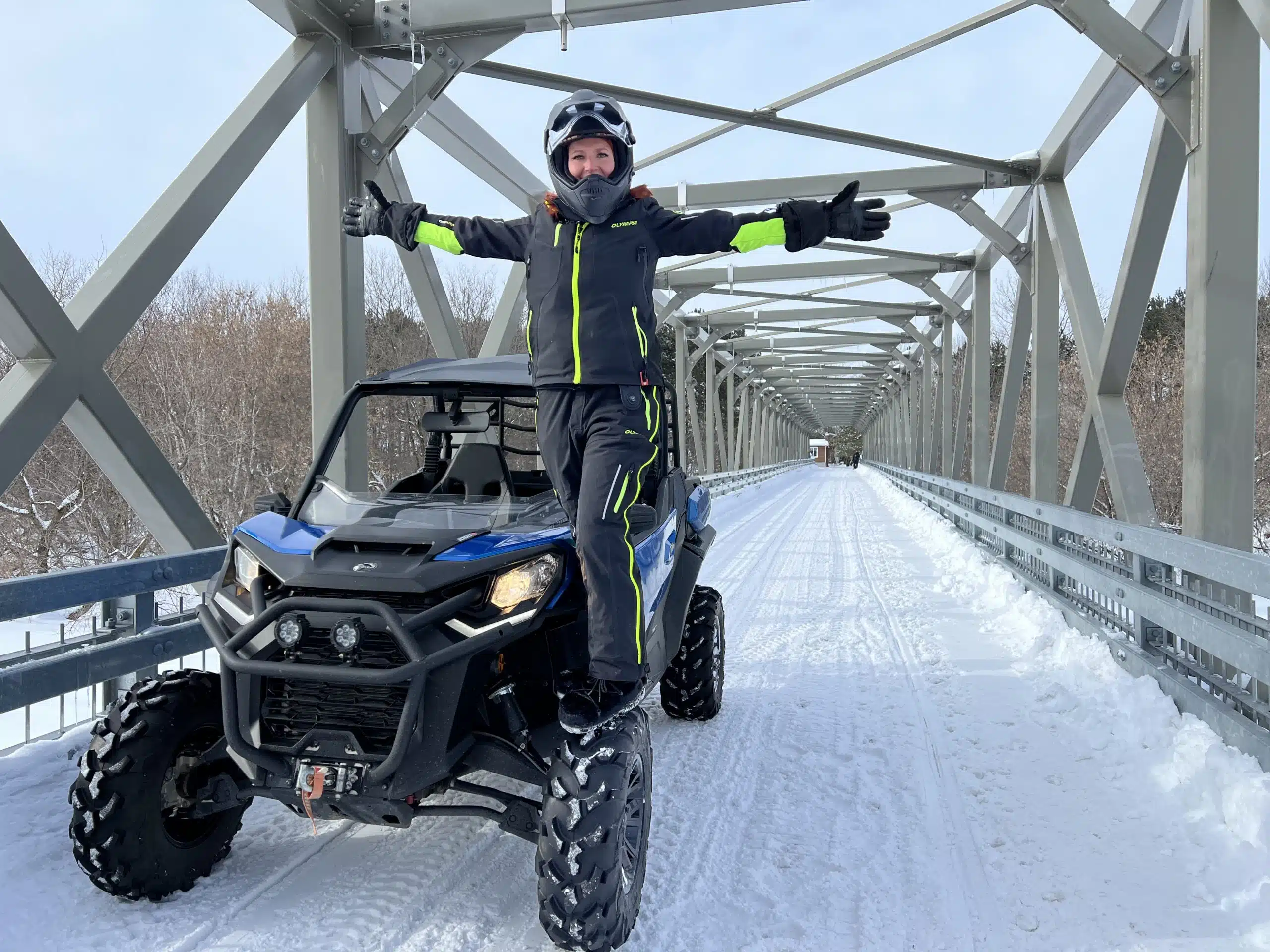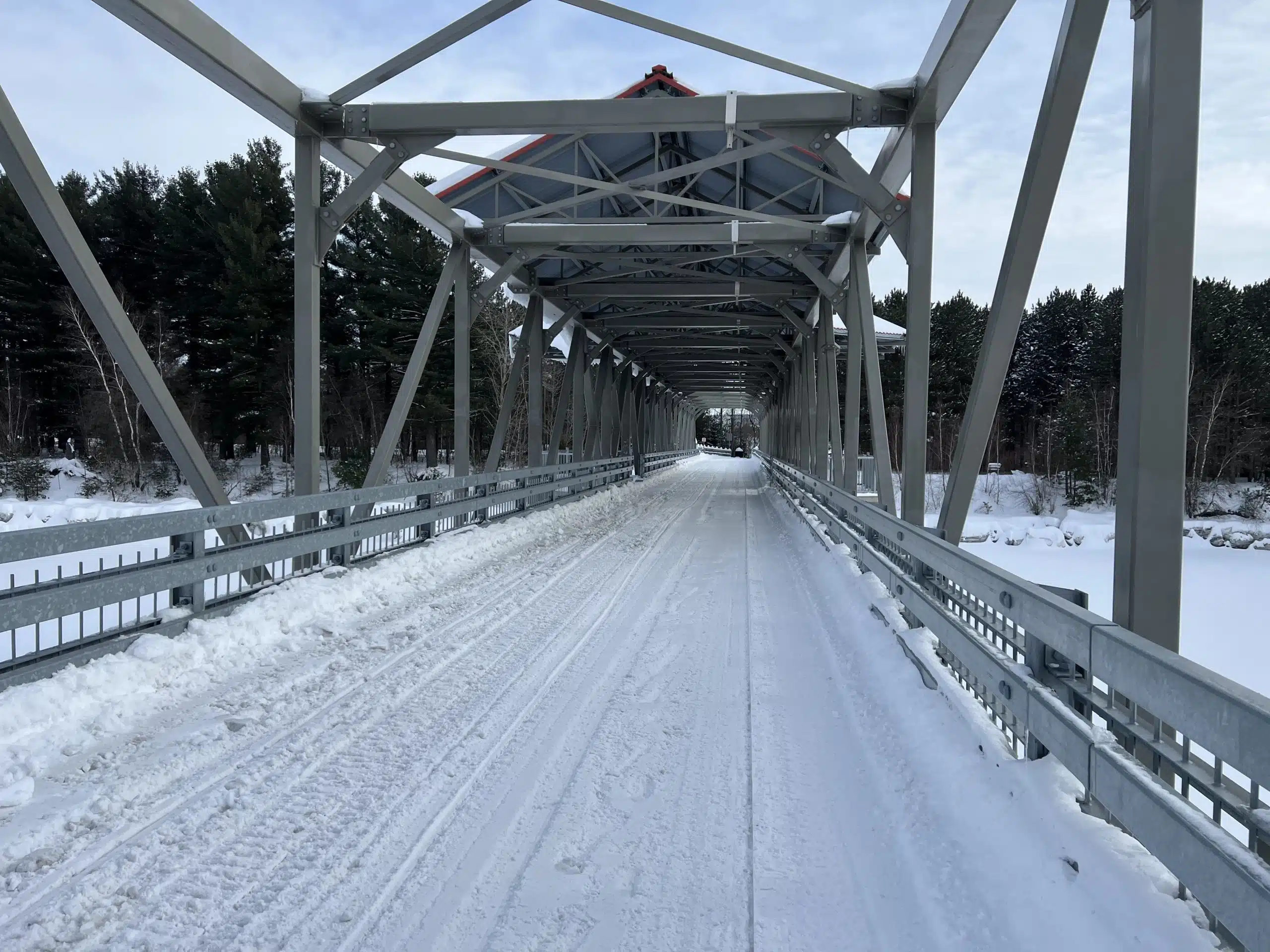 Afterwards, we go to the Bulstrode River where a superb bridge allows us to admire the icy river. The nature is calm and soothing!
We then pass by St-Norbert-d'Artabraska and continue our way to Ste-Sophie-d'Halifax to see the Lambert covered bridge. A covered bridge means a short stop, no matter what the season is. The bridge is located on the Lambert Road and spans the Bulstrode River.
Built in 1948, it is 89 feet long and three and a half meters high. This bridge is worth a visit. The rural road that lead us there is lined with patches of trees interspersed with flat expanses that allowed us to see the majestic hills in the distance.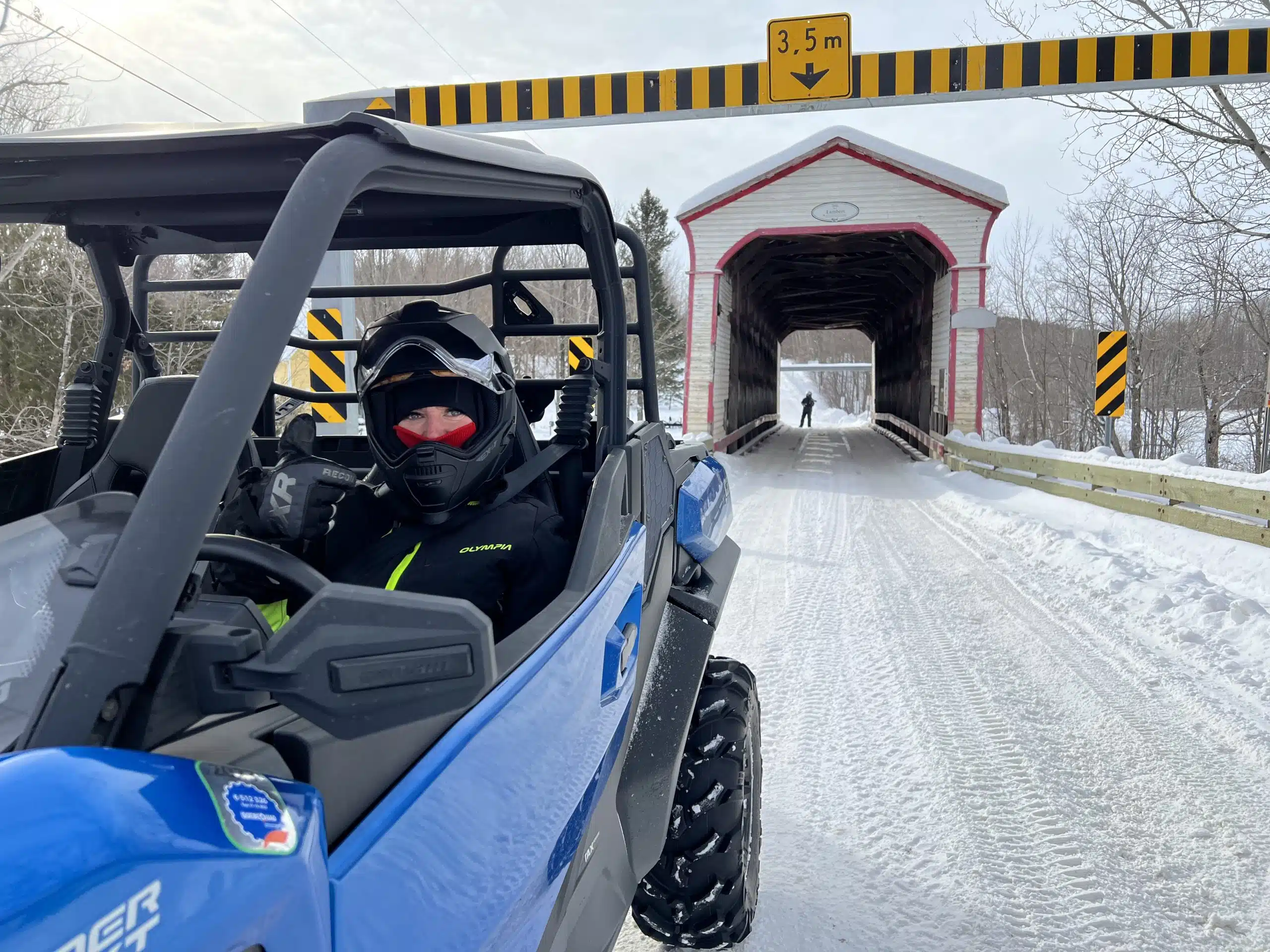 If you are in the area, I suggest you stop at the club's shelter to take a little break and warm up a bit!
Change of plan
Our original itinerary included a stop at the Meadows Complex for lunch. Unfortunately, the difficult trail conditions made us change our plan. We contacted Marie-Hélène from Tourisme Centre-du-Québec who redirected us to Plessisville where we had to go to the Fromagerie Victoria.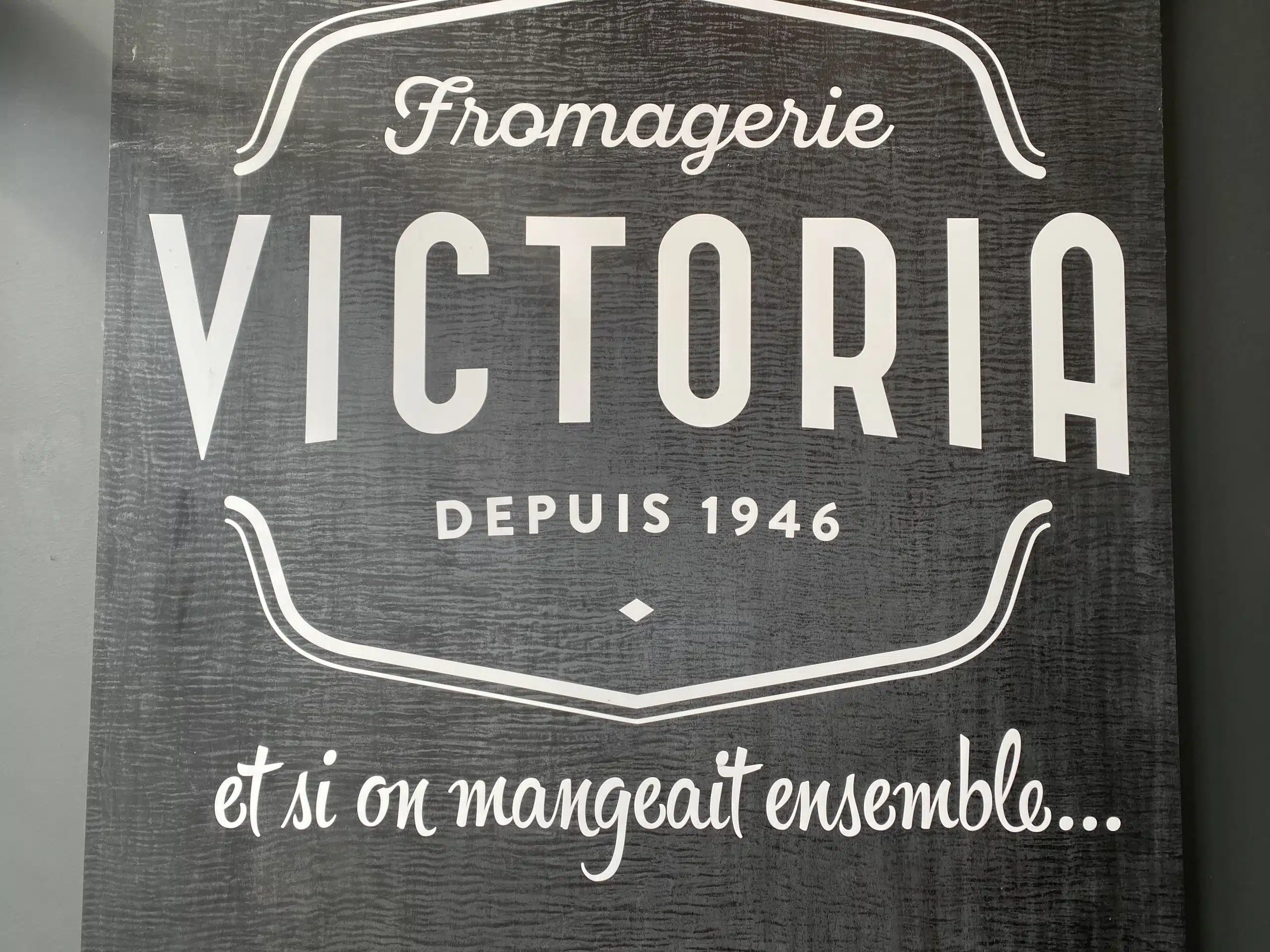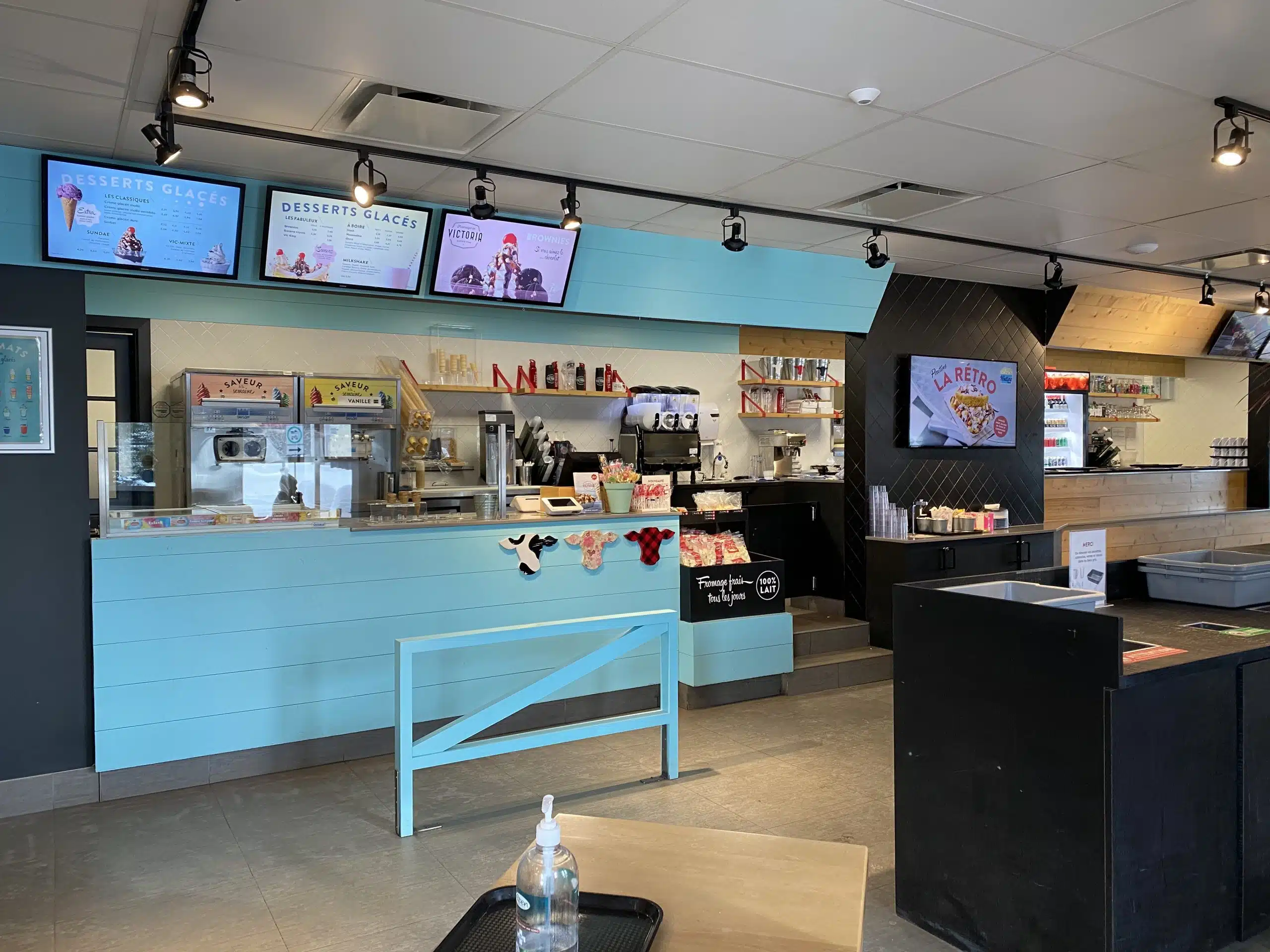 The Victoria cheese factory is a little jewel to discover! The atmosphere is welcoming and the decor is superb! I would qualify the menu as a luxury canteen. The poutines are delicious and elaborate. Cyndi and I had a big crush on the POP poutine with fried cheese curds! Delicious!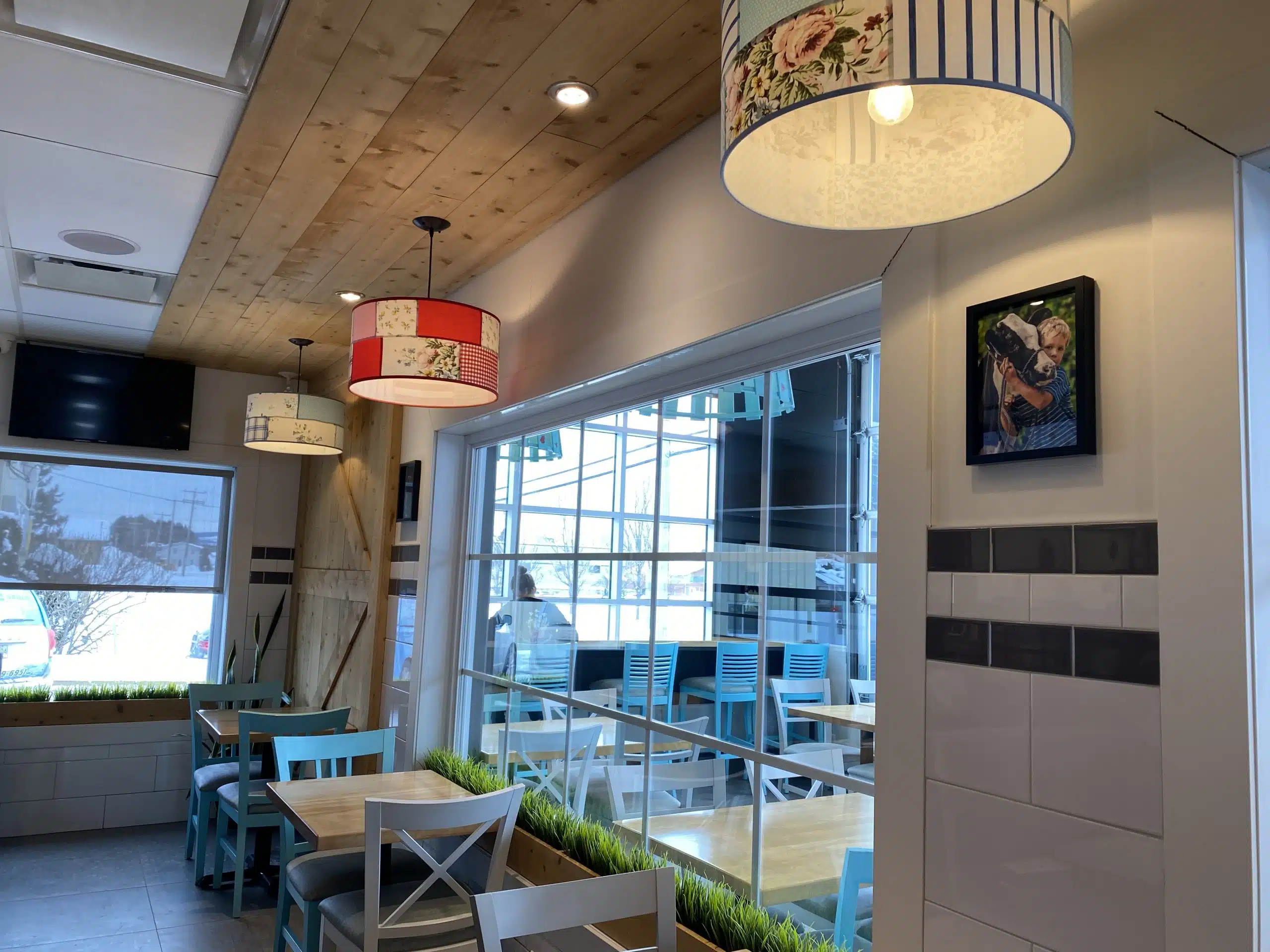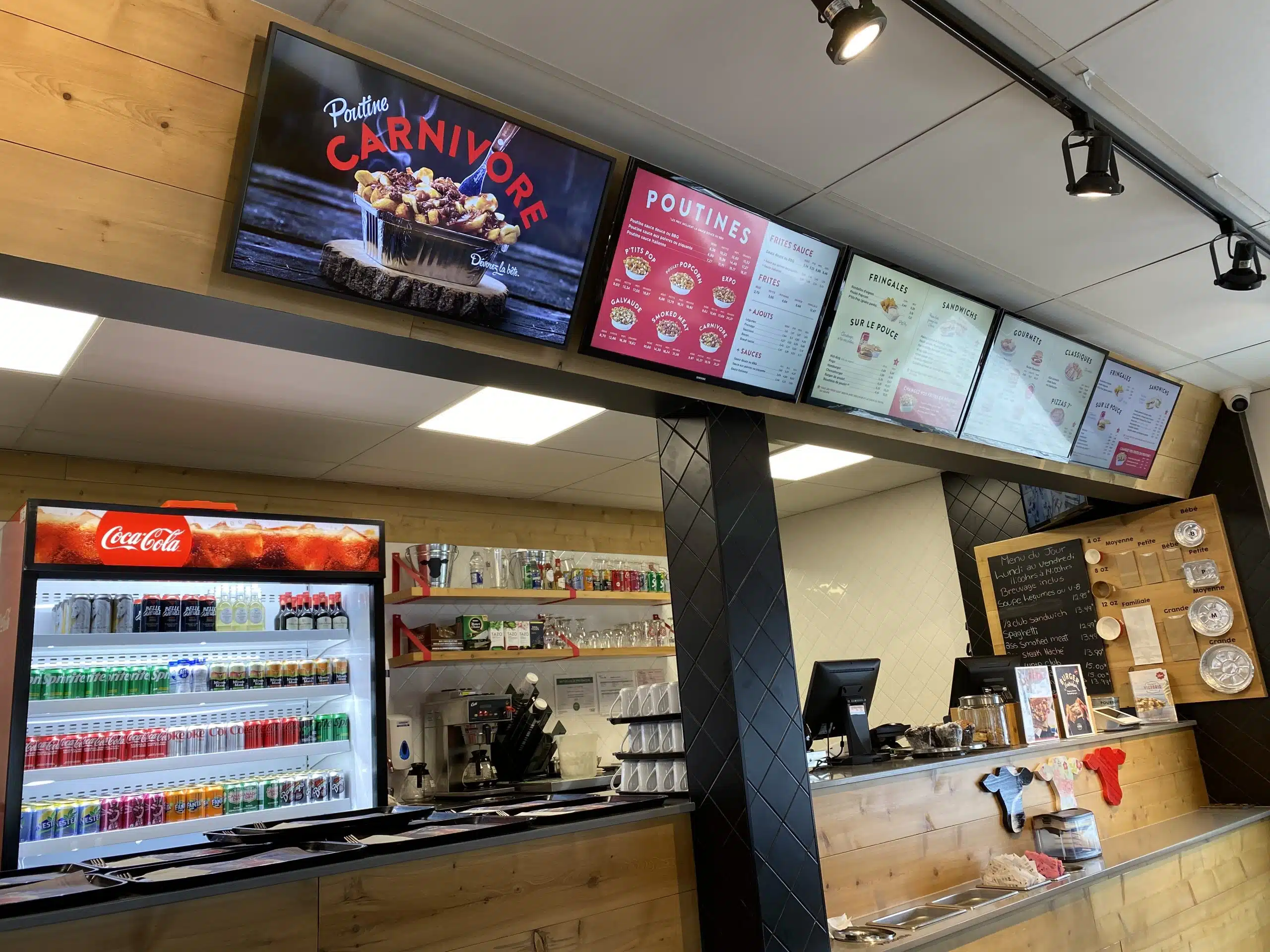 To our machines!
We take the trails back to Plessiville through St-Pierre-Baptiste. It's late afternoon and the sun is slowly setting. We stop for a moment to admire a beautiful sun going down behing the hills.
In front of us, the fiery sky. To our right, a snowy field that adds to the surreal calm of this place. Cyndi, Danny and I were all very happy as we watched the beautiful colors in the sky. What a beautiful day we had!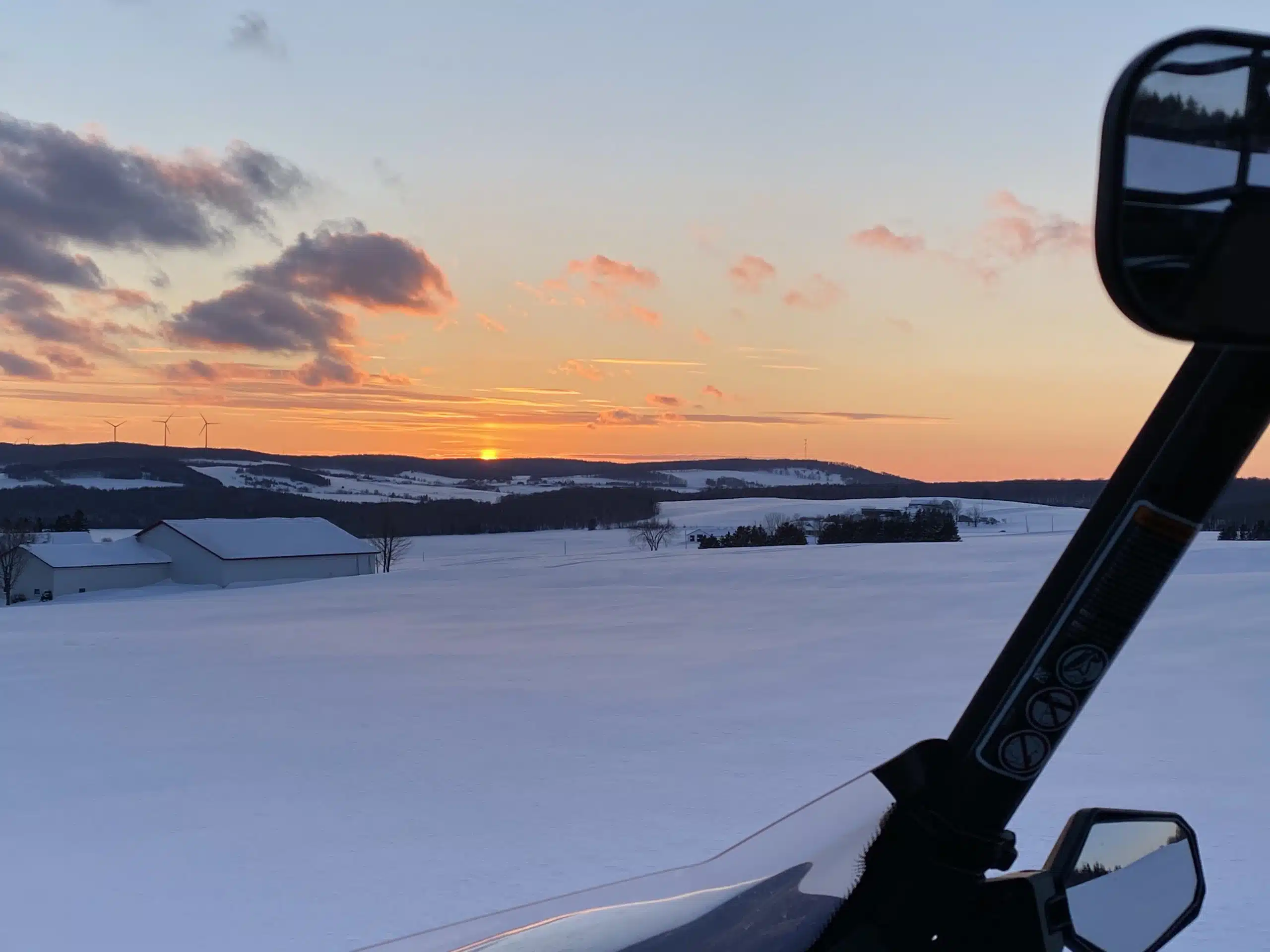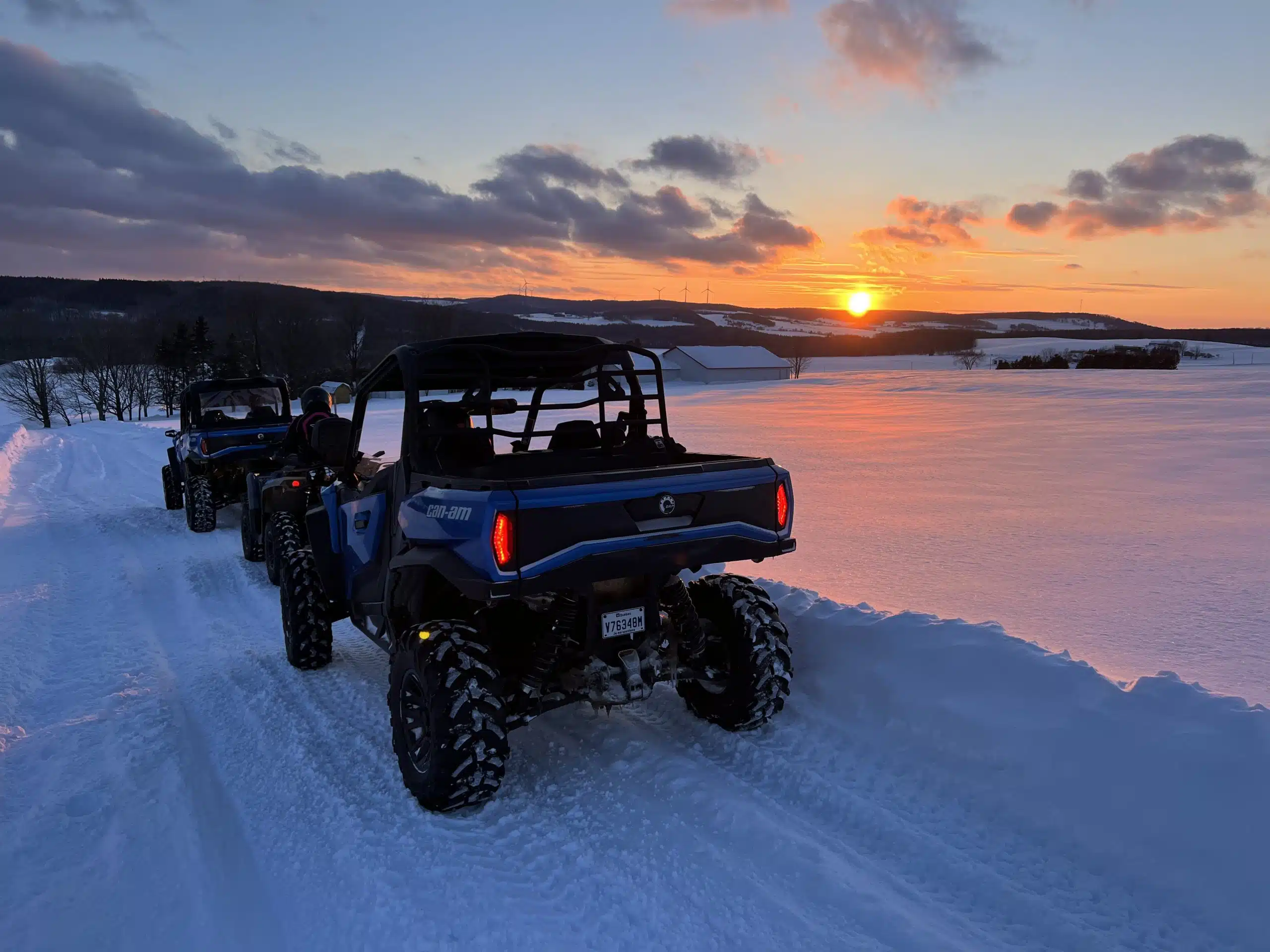 The sun is now down, the temperature is dropping and we still have a few kilometers to go before arriving at the final destination of our first day. We take our machines back to the Manoir du Lac William.
This concludes the first part of this winter adventure in Centre-du-Québec! The second half will be published shortly! Don't miss it, I still have a lot to tell you and many more beautiful pictures to share!
Caro G.